Danny Elliott from the Members' Club asked us for our best and worst F1 liveries, so we tasked The Race's graphic designer Oliver Card to explain what he thinks makes a good livery.
He also picks out three of the best and three of the worst F1 liveries and details where they went right or wrong. 
Liveries represent perhaps one of the emotive and subjective aspects of motor racing.
A good livery doesn't win a race (if anything, deviating to a one-off design has a tendency to curse rather than bless a car's performance) but it's the image that gets seared in the minds of fans young and old as drivers dice on track to win the hearts of millions.
It's the starting point from which driver overalls, team apparel, and merchandise will all be created, and one of the first impressions of any F1 car.
But what makes a good livery?
Fundamentally the livery must strike a balance between the emblematic and economic.
It must exemplify the team's visual identity, but also fulfil a commercial brief to give appropriate branding for big money sponsors who keep the wheels turning.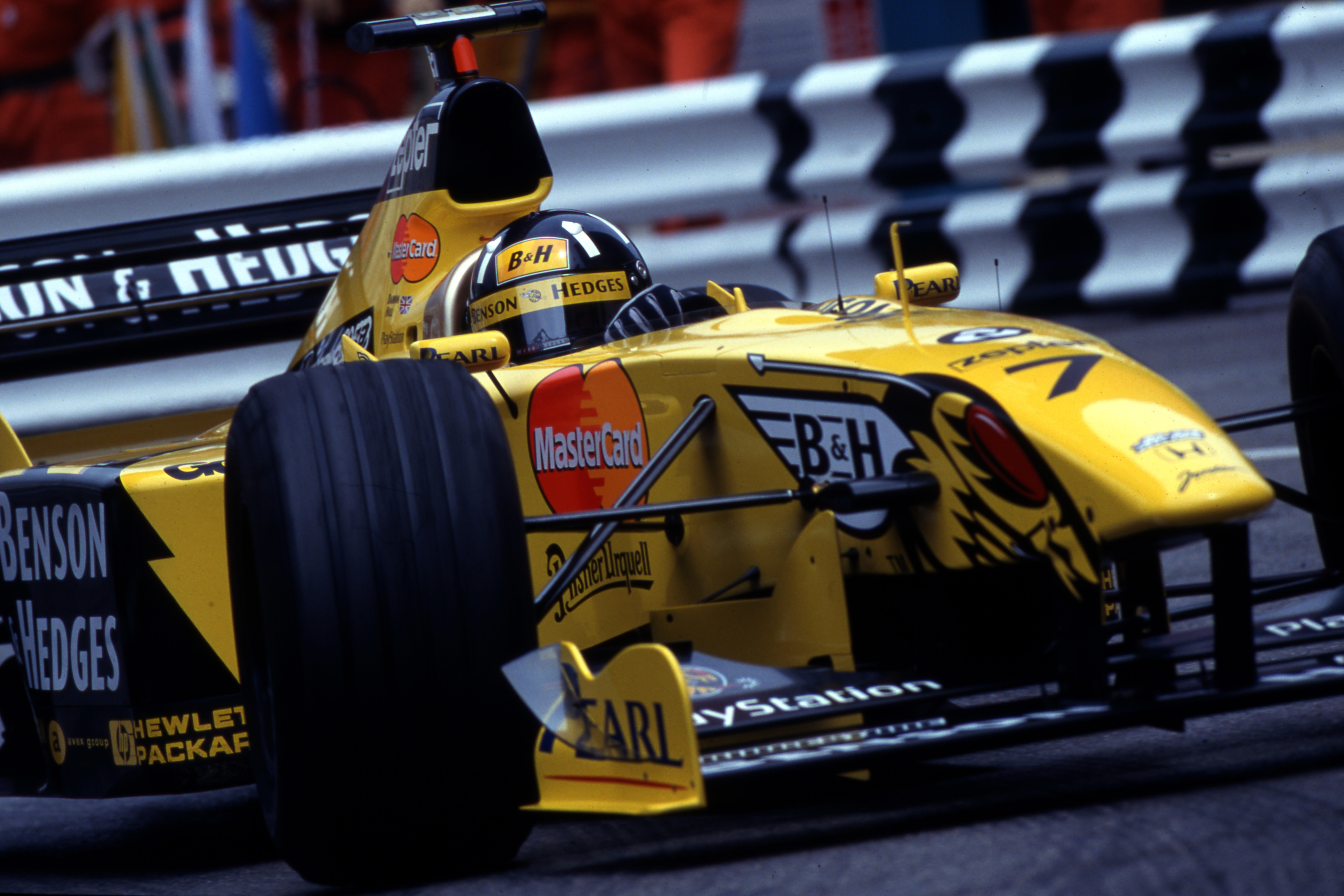 Designers must consider the brand guidelines of multiple sponsors, integrating logotypes and marques of all different shapes, sizes and colour palettes, all with the potential to contradict one another. This can be a particular challenge with complicated bodywork, and it's a testament to the skills of graphic designers who weave brands throughout intricate aerodynamic elements.
Some of motorsport's most famous brands like Gulf and Martini succeeded in this across multiple categories and the era of tobacco advertising led to some of the all-time great liveries. Even in the face of increasing pressure to remove cigarette sponsorship from motorsport, creative designers found solutions to give the 'essence' of the brands without showing them.
Should teams dip a toe into nostalgia? Some teams are blessed with an exhaustive back catalogue to draw from, able to tug at the heartstrings of all those who plastered posters across their walls and school textbooks. Ron Dennis never liked to look back, refusing to bow to pressure to return to papaya during his tenure at McLaren (more on that later). However, others have found success by embracing retro-inspired designs.
There are also a huge number of technical aspects to consider; it must work in person and on millions of screens around the world. It must work through the eyes of both video and photographic lenses, be consistent under all weather scenarios, night and day, under sunlight and spotlights.
The following list is far from comprehensive, but a few highlighted observations about some of the liveries that have made an impact over the years, for better or worse.
The good
Ferrari 641 (1990)
"Ask a child to draw a car, and certainly he will draw it red."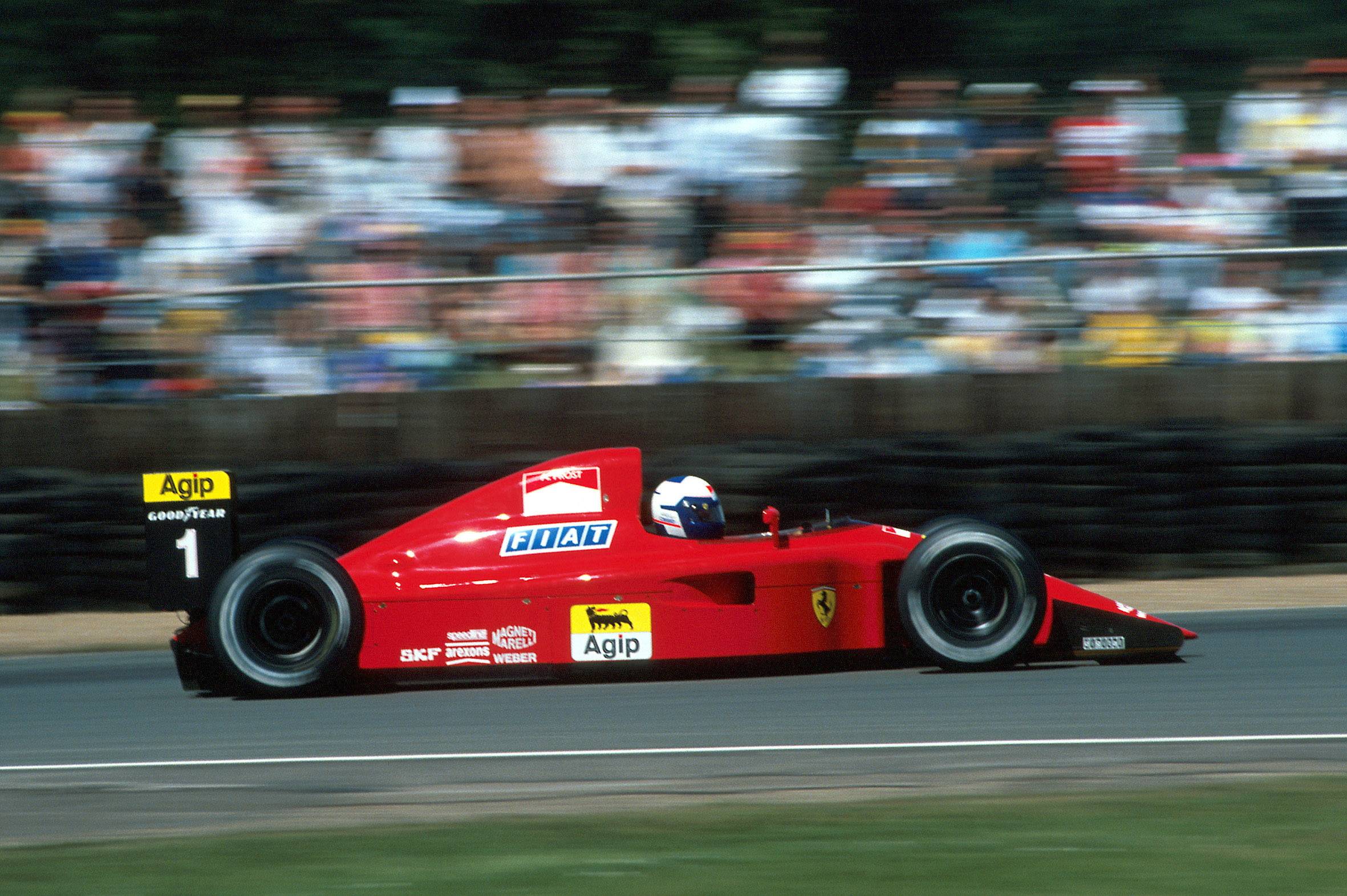 It is quite something to produce a bright red racing car and yet somehow appear elegantly understated.
È rosso, certo. There's red, then there's Ferrari. But it is surprising how many times Ferrari seems to get it wrong where the car can all too quickly become overburdened and cluttered with awkward graphic elements (arches an eyebrow in the direction of Mission Winnow). It is a very close call between the 412 and the 641, but the 641 for me is the quintessential best of Ferrari.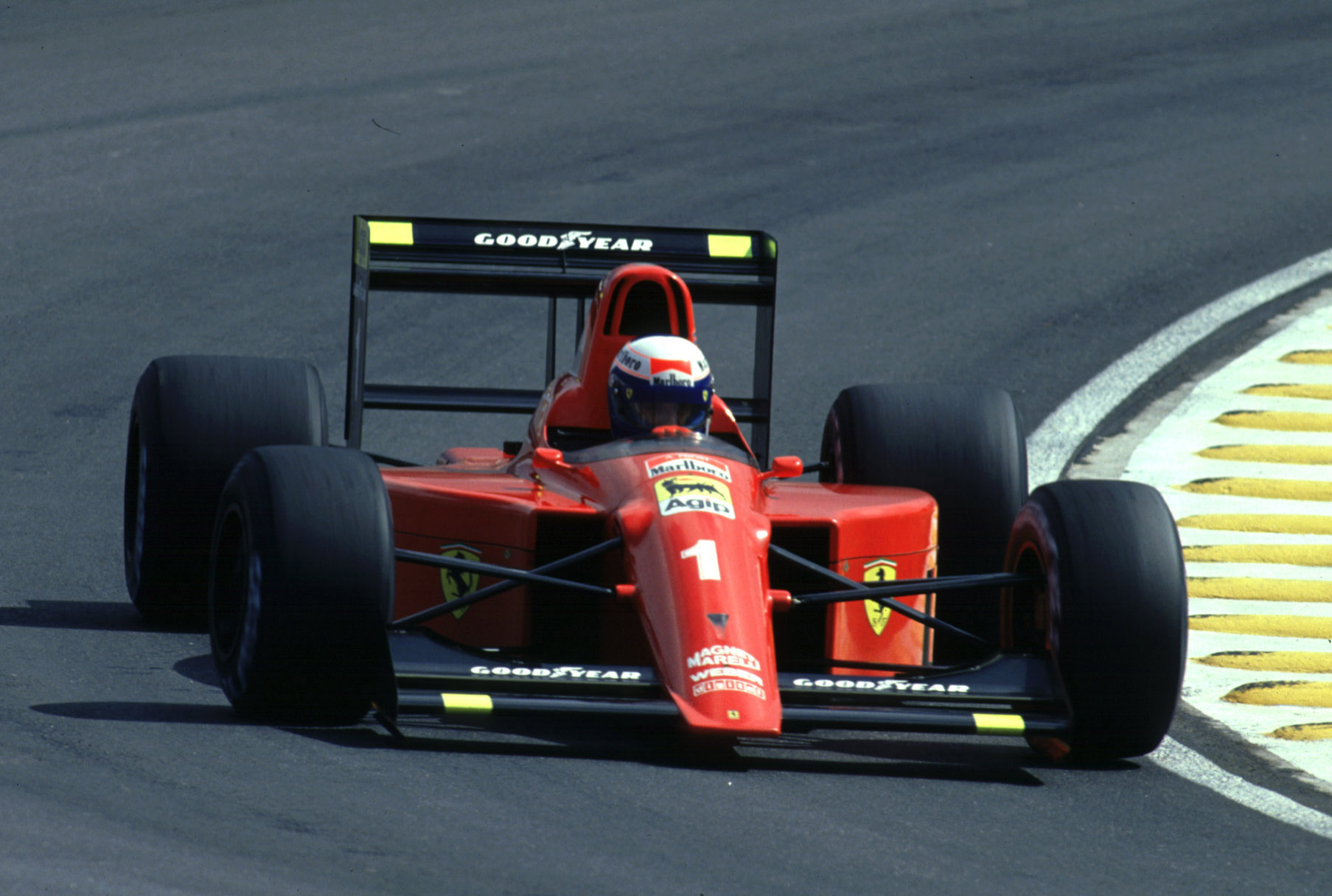 It's the right shade of red for a start, with clean elegant sponsor integration. The yellow accents are minimal, but draw your eye around the car. The black floor and rear wing lift the eye back to the main bodywork. The front on view of the 641 with its twin marques is one of the great views in F1 and was deeply photogenic.
Brawn BGP001 (2009)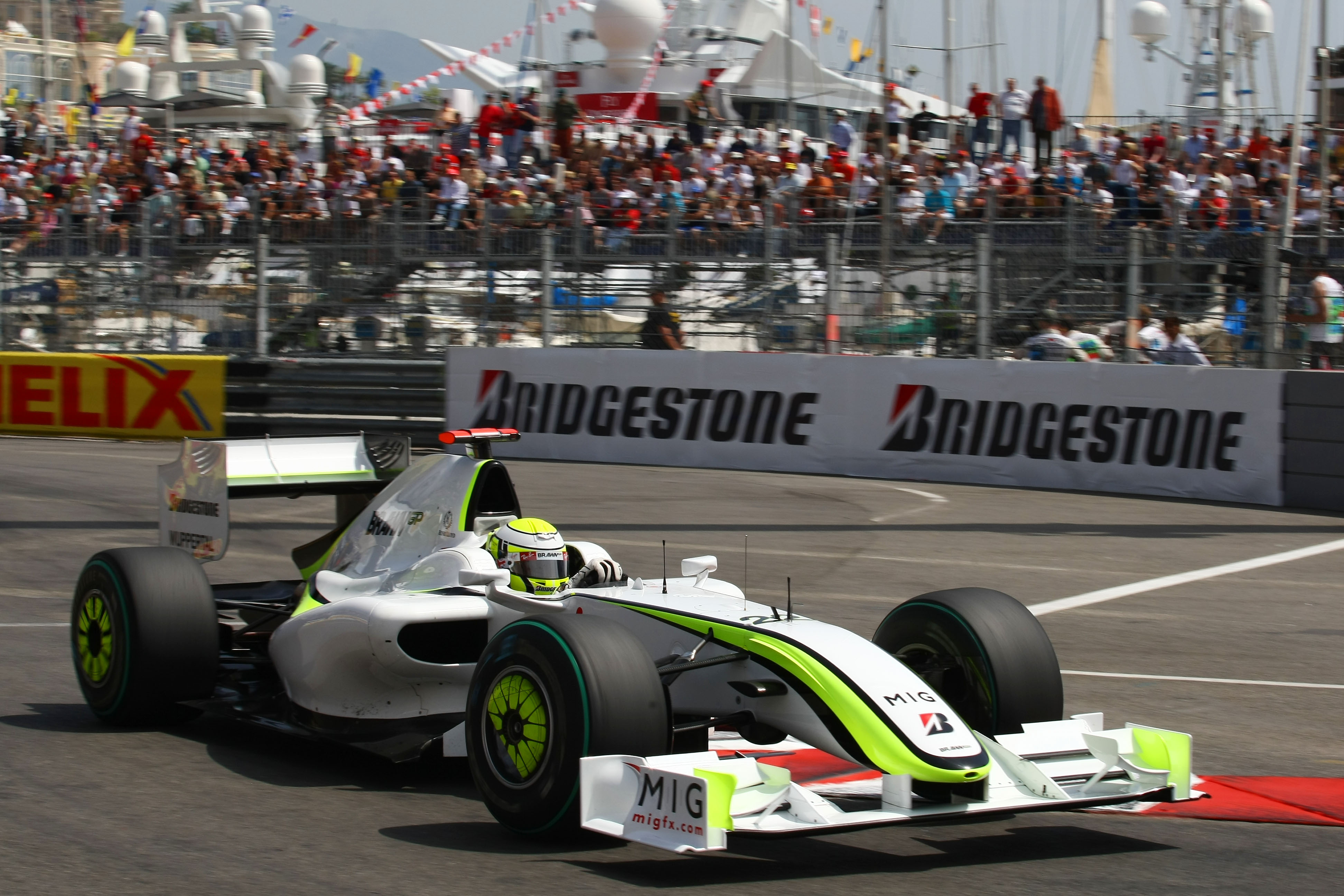 At the end of the 2008 season in Interlagos, most eyes were on Lewis Hamilton winning his first championship. However, look past jubilant McLaren engineers and weeping Brazilians and you could find the sight of Jenson Button's outgoing Honda RA108 gently bursting into flames, manifesting an unfortunate metaphor for Honda's poor performance as it bade farewell to yet another stint in F1.
With no heritage to draw from, where do you begin? Sometimes the phoenix rising from the ashes is portrayed as a blazing orange, but this particular renaissance was painted white, black and a striking chartreuse yellow.
It was a clean slate, one that set itself apart from everything else on the grid, and was an appealing blank canvas to draw commercial attention and recoup the costs. A crisp, instant classic that is all the more special due to its appearance for one season only, before evolving into the modern Mercedes AMG Petronas F1 Team.
BAR 007 (2005)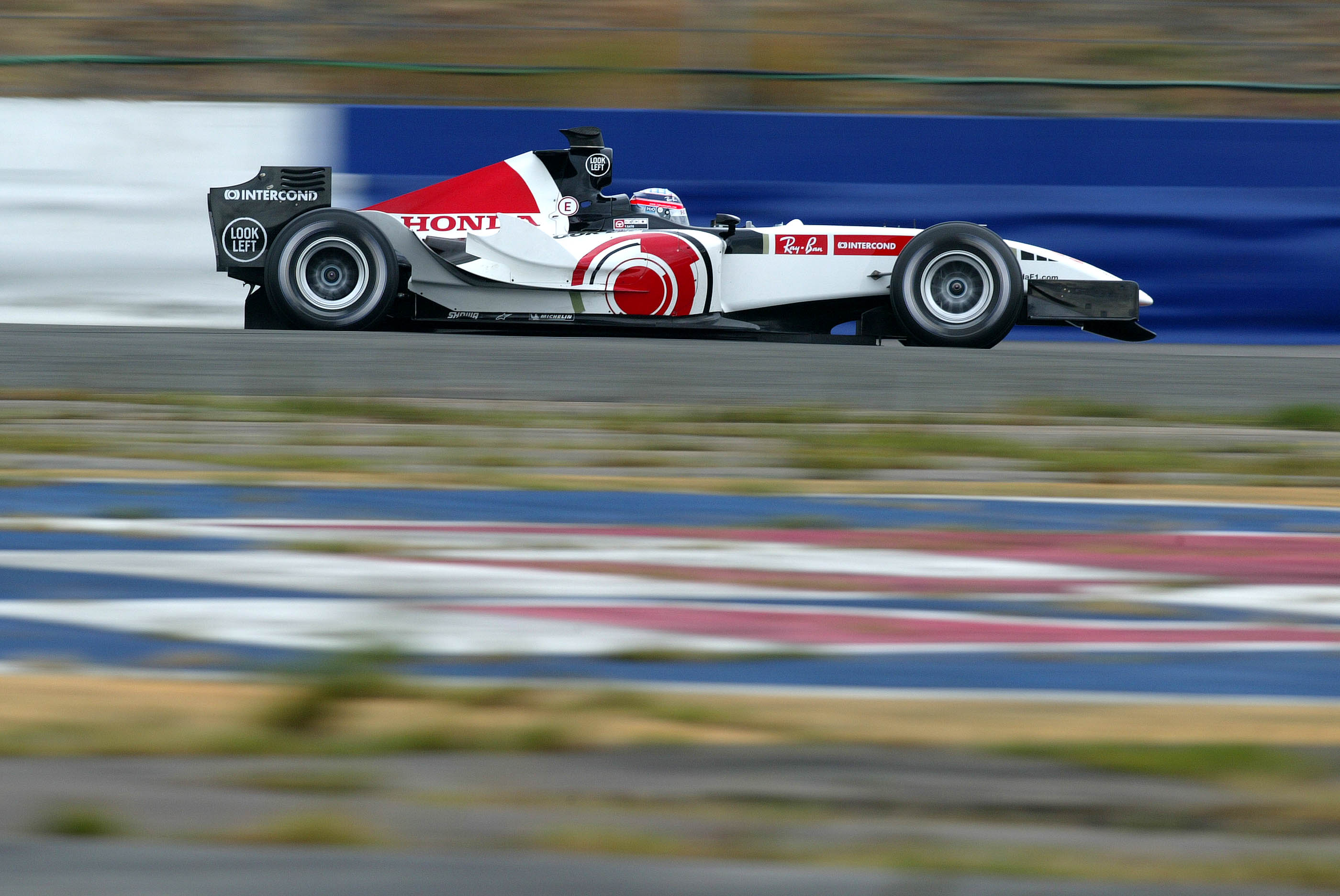 Whilst maybe not the most historic car in this line-up, I always admired the way this car balanced a number of technical graphics into a single vision. There are a lot of separate angular elements at play, each appearing in black, red and muted gold across a white body. No one colour is dominant, all play their part, and the end result is cohesive and easily identifiable.
In an era of outgoing tobacco advertising, designers had to alternate versions of their liveries depending on specific laws of the country in which they were racing. The iconic Lucky Strike circle became a go faster button, a witty tie-in with one of its driver's namesake. It's a great example of balancing complicated elements into a cohesive nose-to-tail concept.
The worst
McLaren MCL32 (2017)
When Retro Goes Wrong…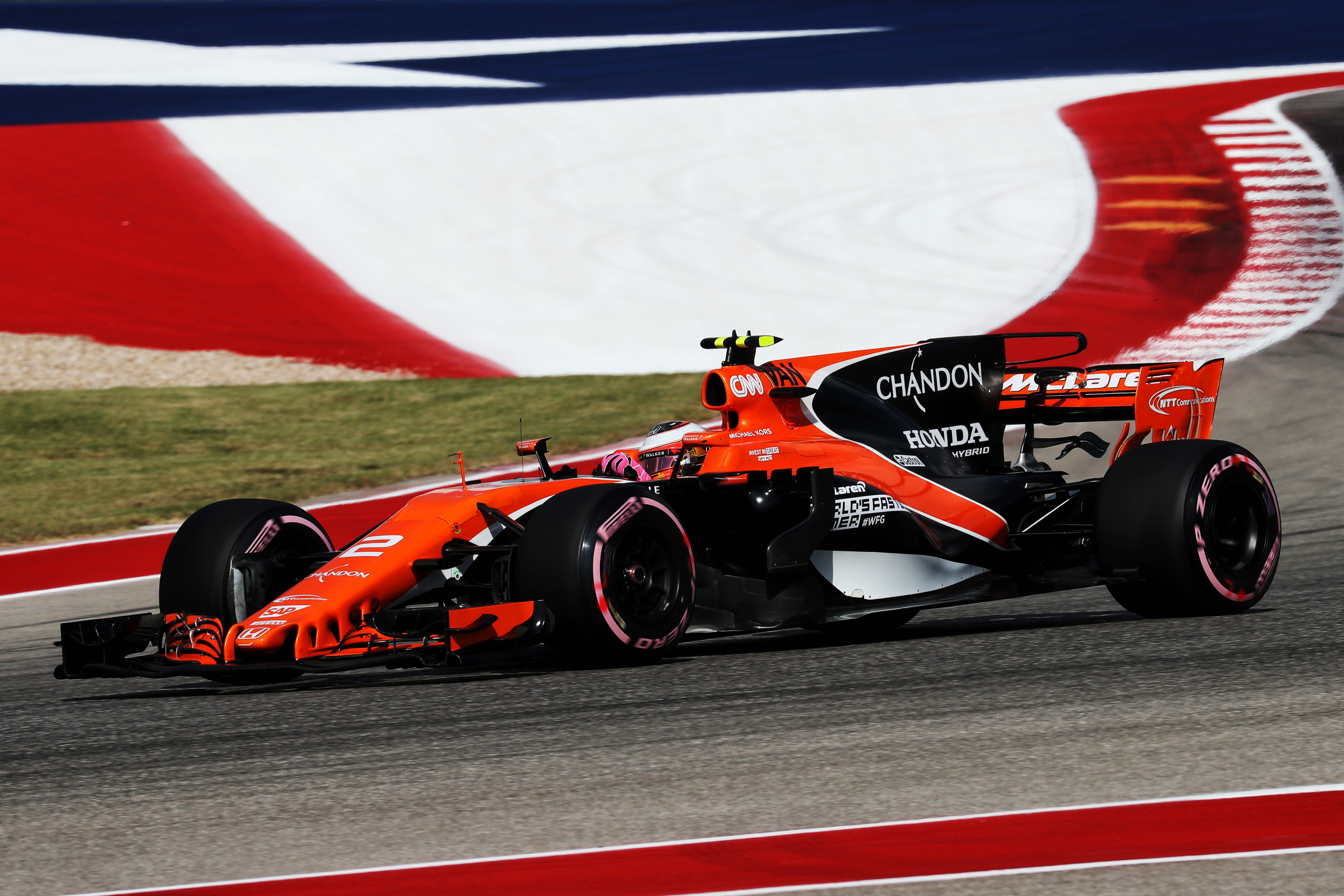 With team principal Ron Dennis out of the picture for 2017, McLaren saw an opportunity to go against his wishes to give fans a chance by returning to an orange car. But be careful what you wish for…
Sadly, the hue of the orange felt off and the expanded marque presented in an overbearing black cheapened the entire look of the car. It felt more like a Spyker than a salute to Bruce McLaren's heritage.
What seems most peculiar is that in the same year McLaren's Indy 500 entry was a brilliantly realised vision of what a papaya McLaren should look like. The MCL32 felt like a compromise between old and new and fell somewhere short between the two. The following year's livery saw a much more committed papaya concept, and the selection of the cobalt blue was a more suitable complement than the heavy black.
Williams FW20 (1998)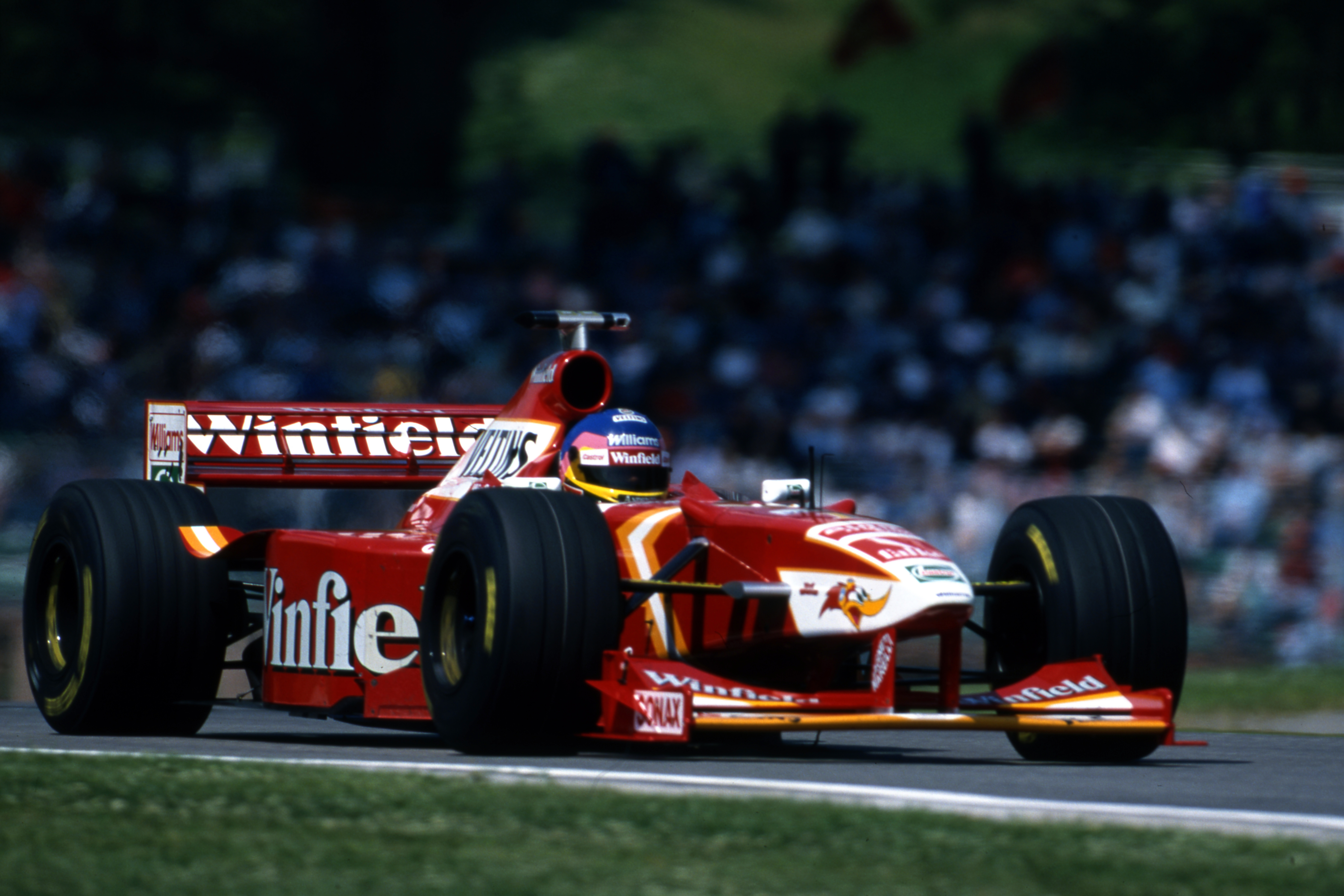 Williams has created some of the best liveries in F1 history and in 1998, after a dominant WCC-winning era of Camel and Rothmans designs, a choice was made to promote the Winfield brand.
Unless one resides in Maranello, it is a brave decision for any team to choose to make their race car red. The FW20 makes my list because there are some things that just should not be, and for me, Williams is not a 'red' team. The scarlet livery just never sat right on the car; it felt very busy looking and wore its sponsors heavily.
Fortunately for Williams, the following year's FW21 was a good evolution of the concept as they introduced more white which helped to give breathing space for the sponsors. Even more, fortunately, the FW22's collaboration with BMW as an engine supplier (coinciding with a new sponsorship deal with Compaq) saw a return to a blue and white livery.
Honda RA107 (2007)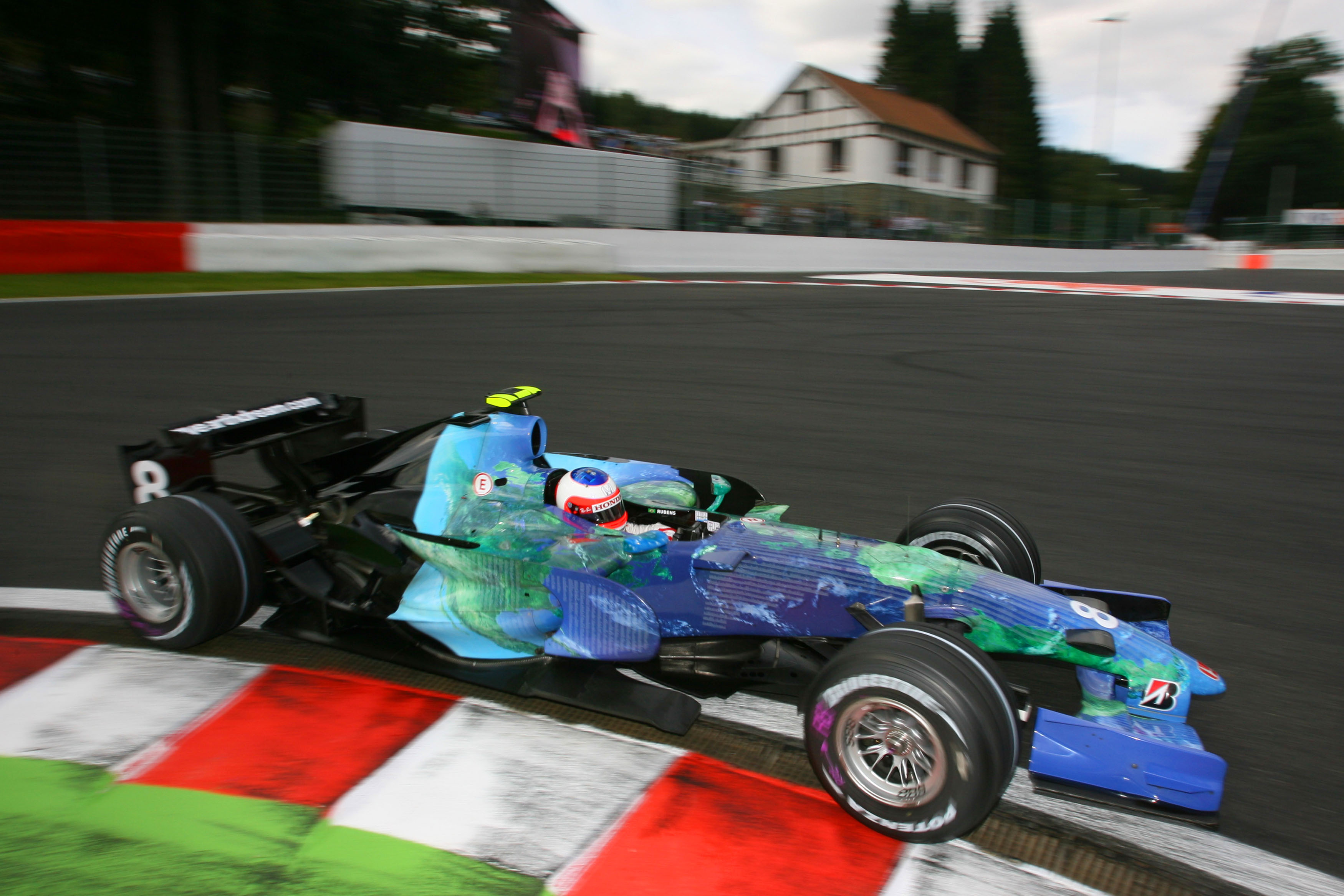 Thanks to the efforts of Sebastian Vettel and Lewis Hamilton, we have become more accustomed to environmental and social messaging appearing across F1. But back in 2007, Honda dispatched with sponsorship branding to instead focus on raising awareness of the company's environmental aspirations. The "My Earth Dream" campaign was built around engaging with the audience to pledge lifestyle changes for the good of the environment. A noble project that sadly coincided with a significant downturn in performance for the Japanese team.
One of the biggest issues is not the livery itself, but its application to this particular generation of F1 car.
Across the complex 2007 bodywork the globe became so warped and distorted that it became hard to read as the Earth. If you look at the car in a perfect, perspective-free side view, you can see what they were aiming for, but no F1 car is ever seen this way, particularly on the global TV broadcast. As soon as it becomes applied to a three-dimensional object, it obscures to a muddled mix of blues and greens with little sense of the earth's curvature and the messaging is lost.
It is a campaign that was ahead of its time in so many ways, and maybe in a different era car it could have worked but sadly the execution fell short of the important message.
Honourable mentions
BAR 01 (1999)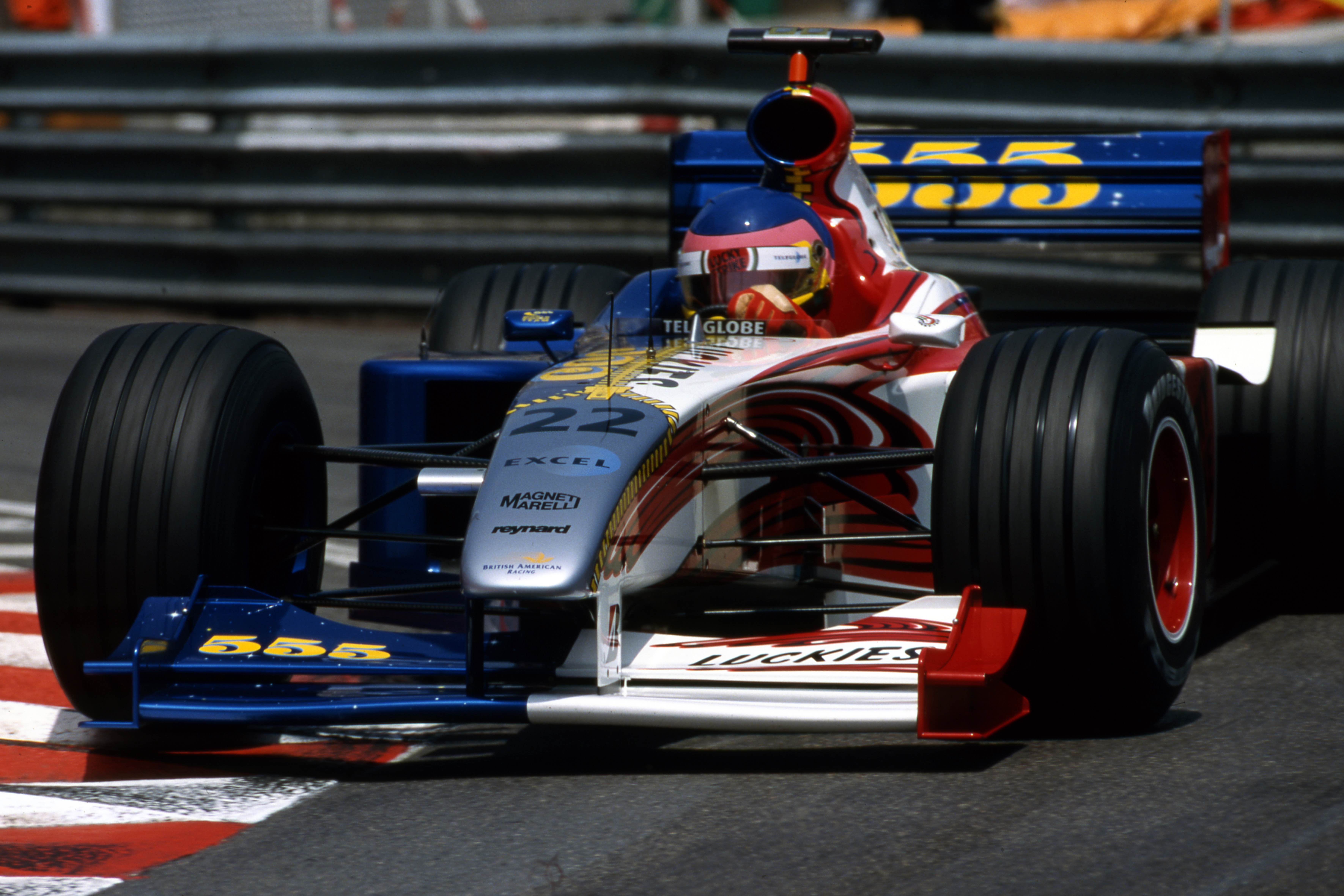 This divisive livery somehow manages to be both the best and worst. Whatever happened, it garnered attention and showed innovation.
Sometimes it's good to try and fail.
Red Bull RB11 'The Camo Bull' (2015)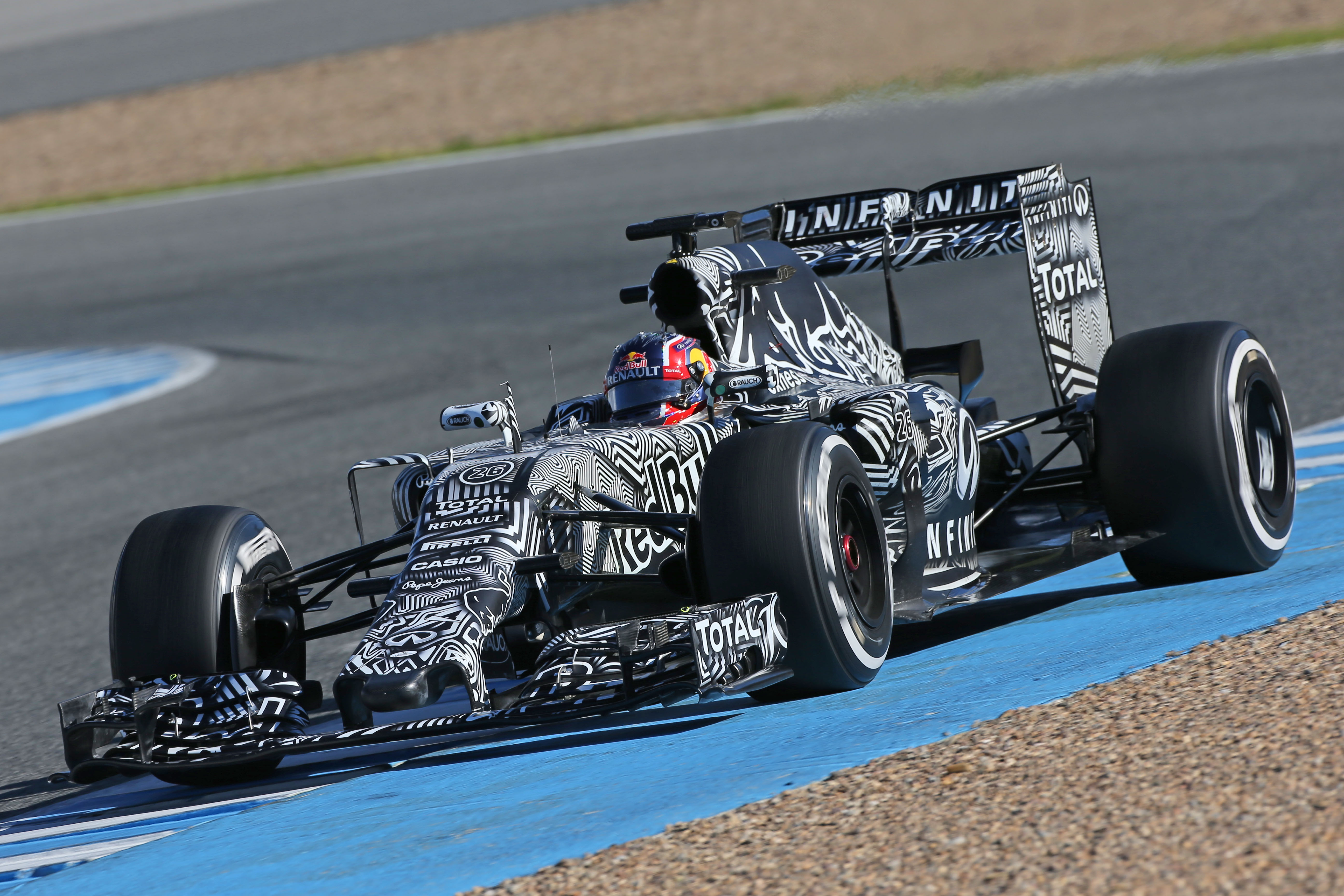 Because it's so overtly tied to a specific brand, Red Bull often gets overlooked for the liveries it creates and how defining they are in 21st-century F1 racing.
It was odd that it drew from a detail on the helmet of the recently departed Sebastian Vettel, but it was a brilliant exercise in publicity, rightly generating the attention it deserved for being bold.
If you would like to submit questions or ideas for 'Inspired by You' content, please send them to [email protected]