Gavin from the Members' Club wanted to know how good was Mark Webber and could he have been a world champion in a different set of circumstances? Here's Mark Hughes' verdict…
How good was Mark Webber? At his best, he was a juggernaut of speed who was coming through regardless. He had off-the-scale commitment in the car and out. He was Kimi Raikkonen-quick through fast corners, invariably quicker through them than his team-mate Sebastian Vettel.
He had the balls to go wheel-to-wheel through Eau Rouge with Fernando Alonso and not even think about backing down. He produced his best stuff when he felt under-appreciated and with a point to prove, never better encapsulated than his radio response to Christian Horner's congratulations to him on winning the 2010 British Grand Prix: "Yeah, not bad for a number two."
But he could crack, when the mental strain of being the underdog in a team very much centred around Vettel, the accumulation of stress from the competitive paranoia, would get to him and make him, in the split-second of a vital moment, make the wrong call.
He lost the 2010 world championship like that – not at Abu Dhabi for the final round but in Korea a few races before when with a comfortable points margin over Vettel he had no need to be matching his every move in the rain, in his blinding spray. But as Vettel pushed on, so the gung-ho Webber went with him, with disastrous consequences, spinning and being hit by Nico Rosberg's Mercedes.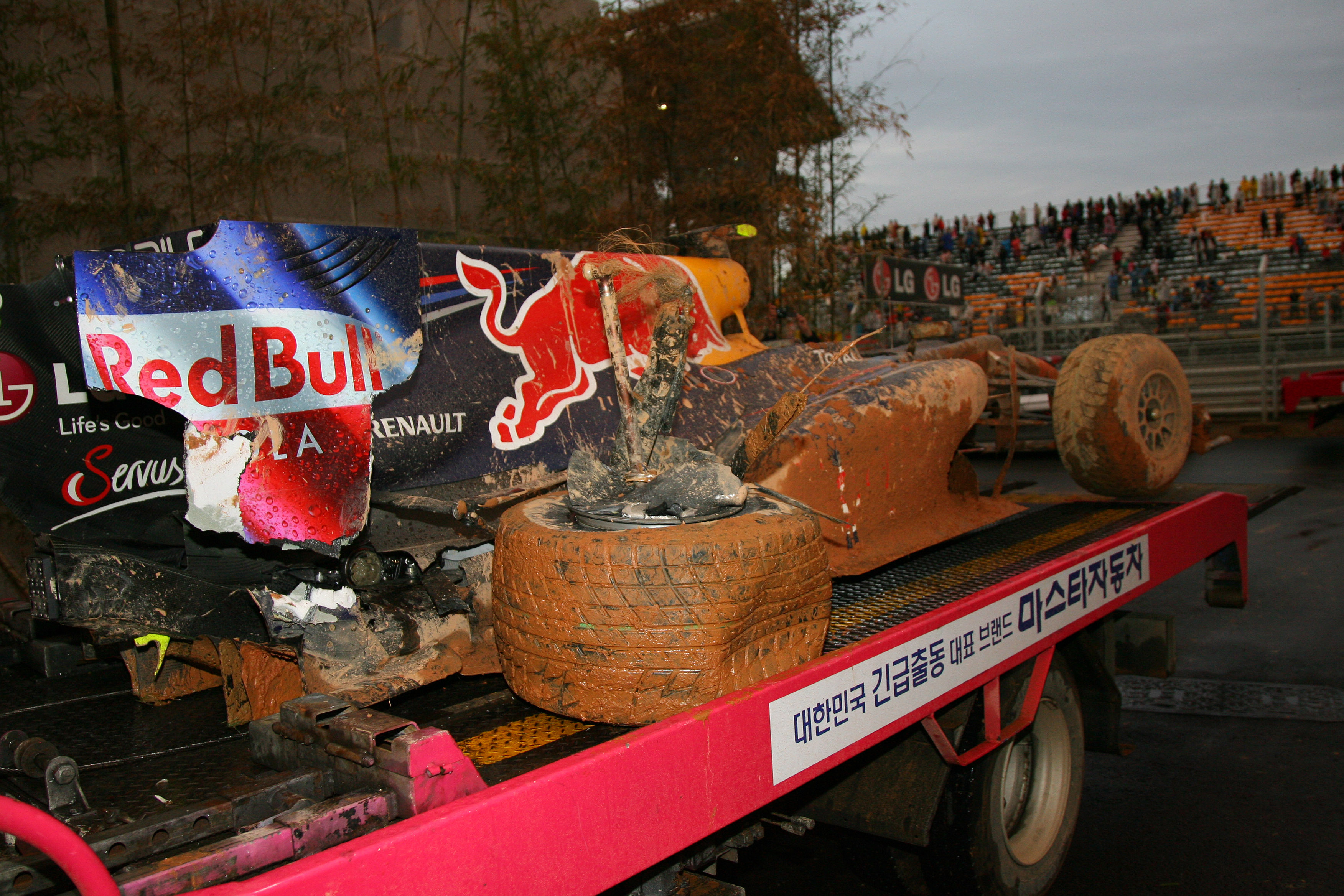 Had he ever been in a top team which made him their focus of attention, he could probably have acquired the armour necessary to perform at his best every time he was in the car. He had that belief from those around him when he began at Minardi and subsequently at Jaguar – and he was frequently sensational there.
He had a fantastic feel for the grip of the tyre war tyres and used that in the era of single-lap qualifying to achieve some outrageous grid positions in the outclassed Jaguar, never more so than when he put it on the front row at Malaysia 2004.
But that car was a tyre-eater and because he so often over-qualified it, he'd sink back down to its natural level in the races and that got unfairly tagged as a Webber trait rather than a Jaguar one.
His raw speed was vastly underrated at this time and when he was paired with 'quick Nick' Heidfeld at Williams for 2005, there were many expecting the German to have the edge. Webber comprehensively out-qualified him, though his poor reliability record didn't reflect this in the points table.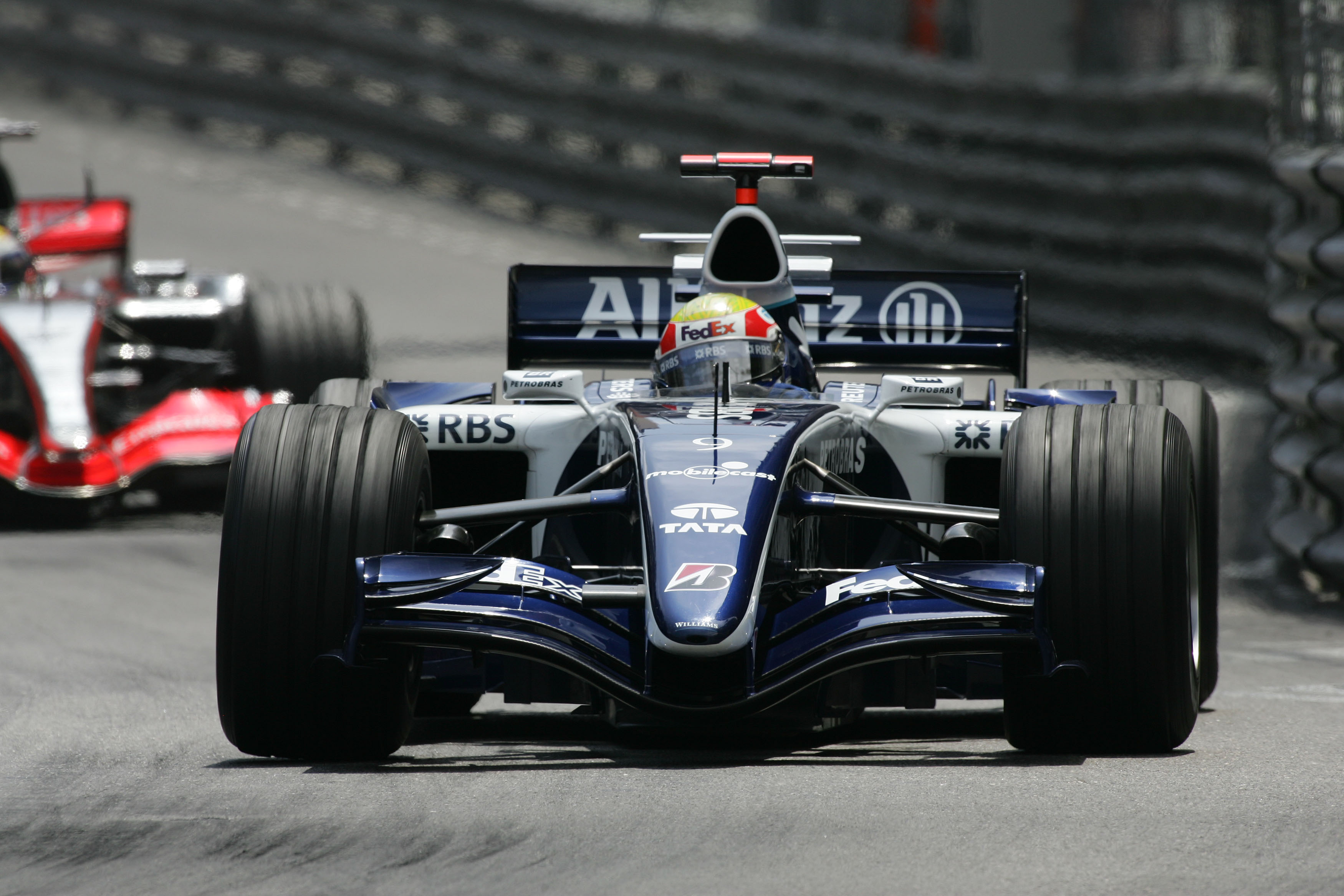 Monaco 2006 was classic Webber: hanging onto the faster cars of Raikkonen and Alonso and fuelled longer than any of them, it was all shaping up into a Webber victory. When the trio hit lapped traffic is where it all began unfurling. Raikkonen and Alonso got the blue flag service for Heidfeld but Webber didn't. Maybe the marshals hadn't realised Webber was fighting for the win. He lost a big chunk of time which would have denied him the victory – even if the car had not suffered a melted component. Had that victory unfolded – as on merit it would have done – the whole perception of Webber may have changed.
A rookie Nico Rosberg was his Williams team-mate in 2006 and there were races where Nico was quicker. But overall Webber retained the edge.
His race engineer at that time was Xevi Pujolar (now at Alfa Romeo). At the time, he commented: "He's able to get everything out of the car in a new set of tyres. His commitment on high grip is amazing."
He was also not above playing mind games on his team-mates. Typically he'd not string his best bits together until the final qualifying lap, often giving team-mates the false impression they were matching him – until they weren't.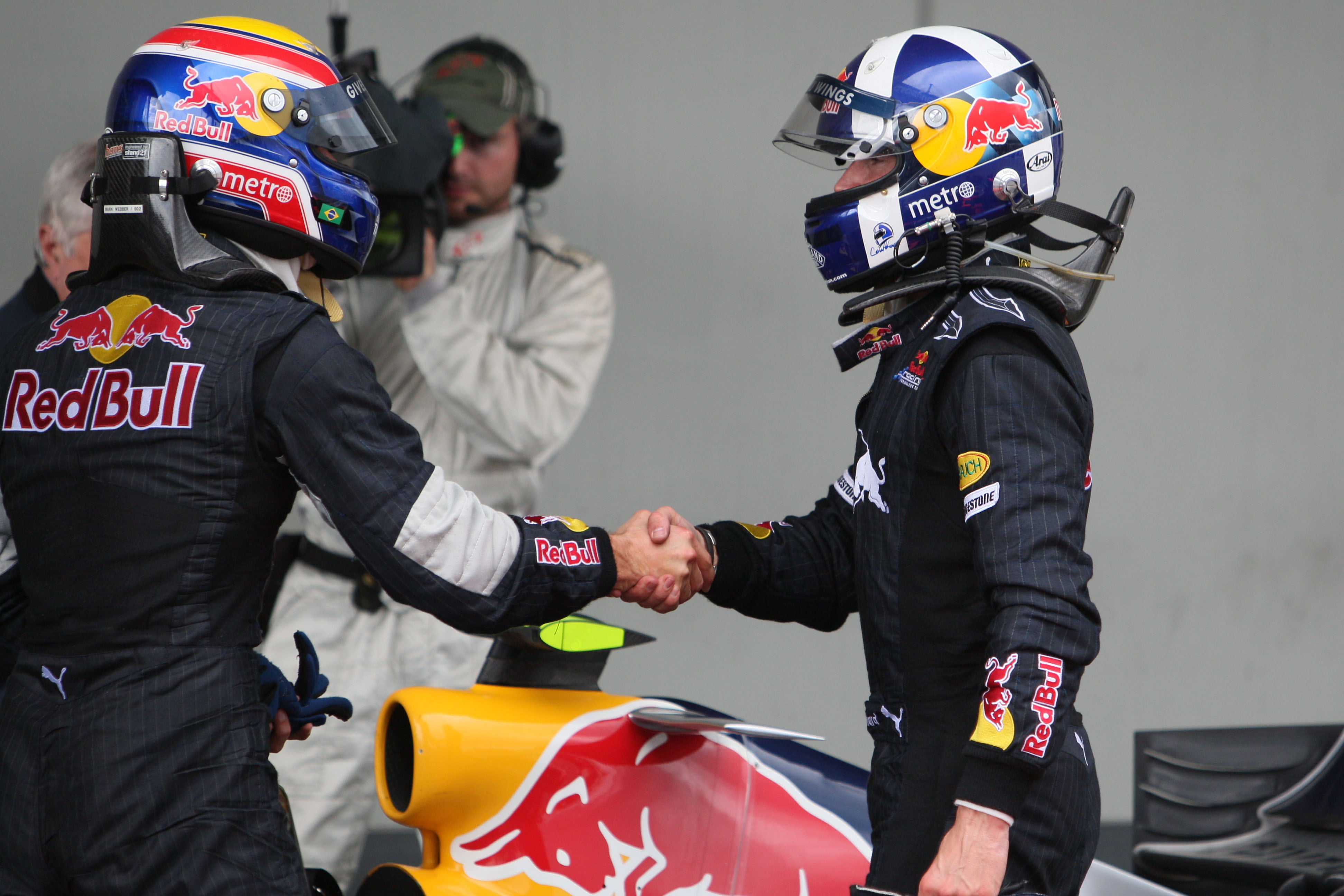 His move to Red Bull completely finished off the career of David Coulthard – Webber out-qualifying him 15-1. But the promotion of the wonder kid Sebastian Vettel from the junior team – where he'd already scored a grand prix victory – for 2009 represented the biggest challenge of Webber's career. Especially as the team was on the verge of coming good. His multiple bone-breaking cycling accident pre-season could not have come at a worse time.
He showed remarkable tenacity in coming back from that and winning his first grand prix – at the Nurburgring where he was always mighty. "There was something about Mark and the Nurburgring," says Helmut Marko. "Sebastian could never get near him there." He had put the 2005 Williams on a weight-adjusted pole there, actually a faster when taking the fuel weight into account than either Raikkonen's McLaren or Alonso's Renault.
But the Vettel challenge came as Red Bull was perfecting exhaust-blown diffuser technology – and the unusual traits that gave the car made it feel completely unnatural to Webber. Vettel, by contrast, loved it. Webber was no match for Vettel whenever the blown diffuser was working properly. Whenever it wasn't – he tended to be as fast or faster.
But he was fighting against both this and his perceived underdog status against Marko's favoured son, Vettel. That crucial error in Korea 2010 blew his one chance at transcending that status. He achieved a lot, but in different circumstances, it could have been even more. In the right environment, there was a world title or two within him.