As a new The Race Members' Club exclusive, we thought that you might want to get to know the team on a bit of a closer level. So, we're going to be doing a new series of 'Meet the team' across the people that make The Race. For our first edition, we asked Scott Mitchell some questions about his career in motorsport and how he got into it.
Scott Mitchell, Formula 1 journalist
What is your specialised motorsport(s)?
In terms of work it's now Formula 1, but in the past professionally it was Formula E in its early seasons and plenty of national series in the UK. And personally, I've always been drawn to rallycross and touring car racing. I know far too much about 1990s British Rallycross than is healthy for a person to know.
Why do you love them?
Well, F1 it's because it's…F1. It's what I watched as a kid, it's what I might even one day have dreamed of doing. OK I failed as a driver but to be there in any professional capacity is just quite outrageous and cool. And the other series I enjoy for different reasons. I loved working in F1 because it was a new, interesting championship with a fun technological angle. And I've always been a fan of touring car and rallycross racing because it's short, it's sharp and it's aggressive. Rubbing is racing and those disciplines tend to be more fun to watch than most.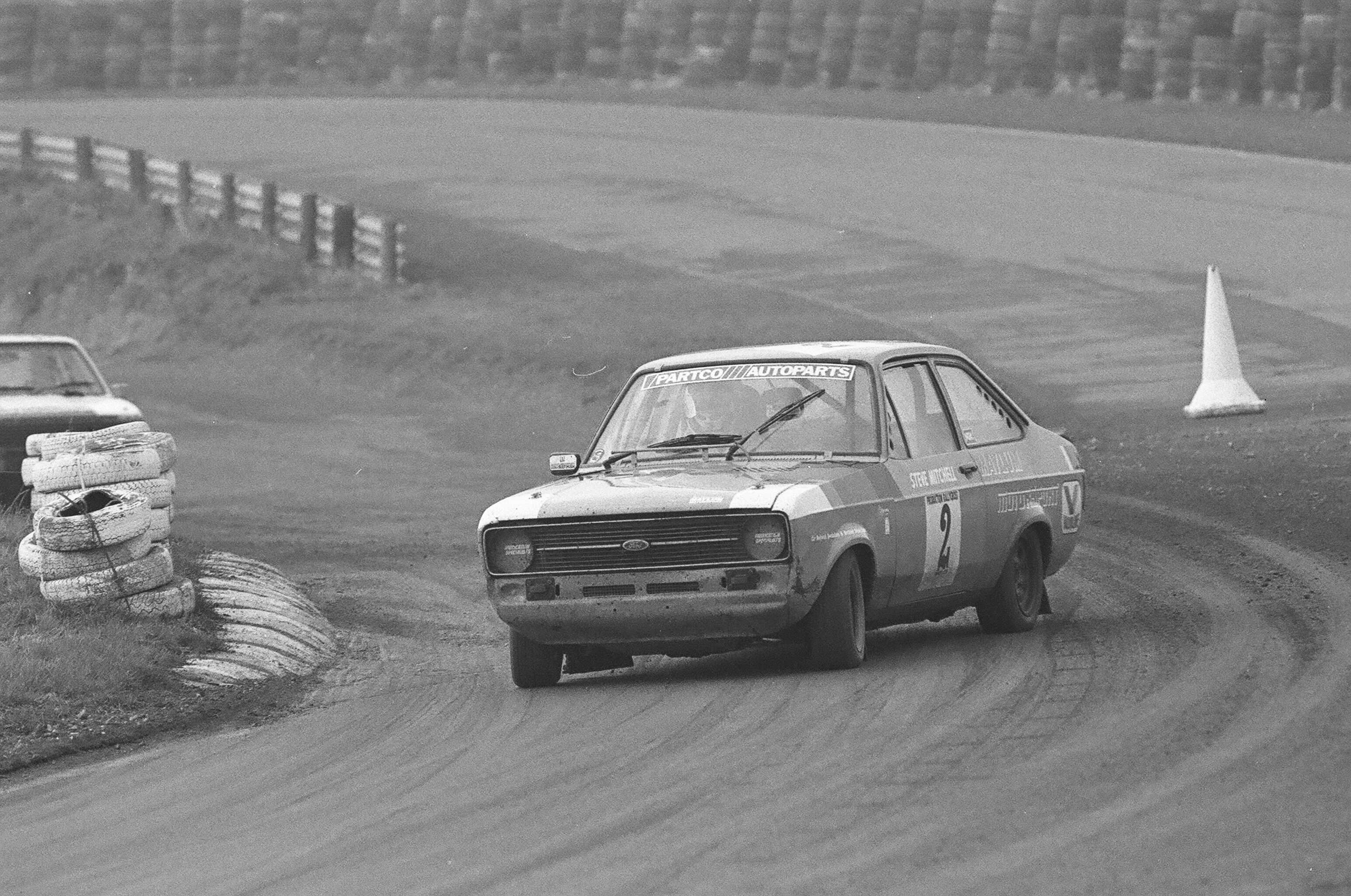 How did you get into motorsport?
My dad raced in rallycross so initially it was going to Lydden Hill to watch him race but I can't pretend I remember a huge amount about that as he stopped when I was really young. After that we kept going to Lydden because he was helping his friend who was competing, plus it was just what we did: spend bank holidays mostly on the outside of Paddock Hill Bend or the top of Hairy Hill watching British Rallycross Championship races. Bliss. Eventually my interest turned competing myself and I spent most of my childhood/early teenage years karting.
Do you remember your first ever race or memory of motorsport?
I have vague recollections of Lydden but the first clear memory is the first time my dad took my karting. It must have been my eighth birthday. It was raining and he told me to wear my goalie kit. I had no idea what to expect but going to play football in the pouring rain didn't really appeal. Then he took me to Bayford Meadows kart track in Sittingbourne, which was 10 minutes from home. I did a bunch of laps in a little hire kart on slicks, spun more often than not, and absolutely adored it. Dad and his friend bought/built a makeshift kart for me to share with his friend's daughter for fun, and I took to it more than she did so eventually started competing properly.
How did you get into your career?
By not being good enough to be a real racing driver! I was karting most weekends and when I was racing I had my own website that I'd write race reports for. When I was probably 15 or 16 I started writing reports for my local kart clubs too. I enjoyed it and always did quite well in literary/essay-based subjects at school. So I did English/History A Levels and work experience at a local paper with the plan to then study journalism at university, which I did – all with the intention of doing 'normal' journalism. But as I got closer to graduating, an opportunity arose to combine the two interests by working for Autosport. So I went all-in trying to make a career work as a motorsport journalist. It's going OK so far!
What is your favourite part about your job?
Having it. I know it's a really privileged position to be in. I'm making a career out of something I'm passionate about which is very fortunate. Plus we have a really loyal and engaged fanbase so I love the reactions our best pieces of work get, and when I see how many people read an article or listen to a podcast or watch a video it's just…surreal. Making stuff that so many people can enjoy and hopefully learn a little from about their favourite sport is really awesome.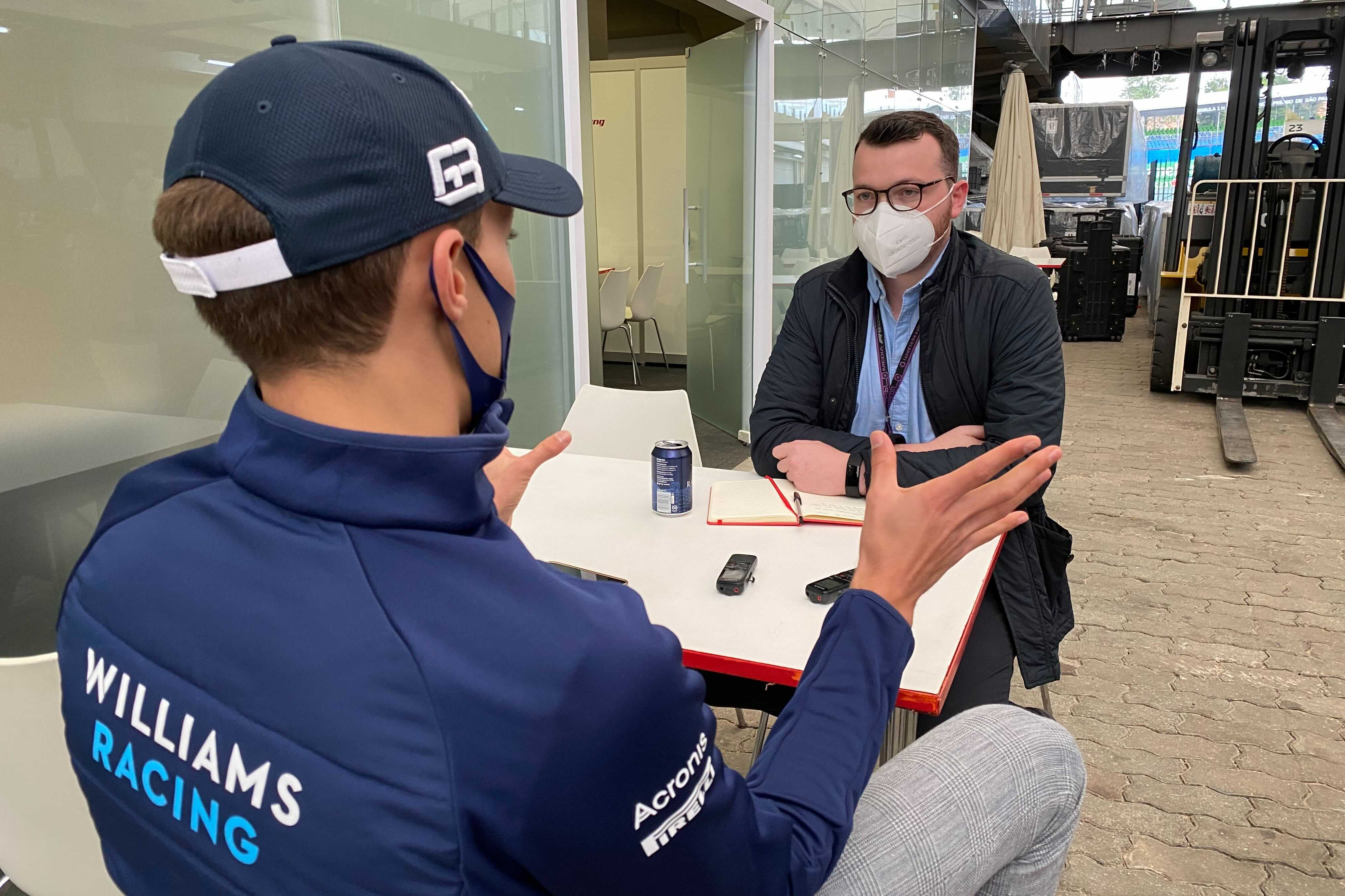 What is the most challenging part about your job?
Personally, it's being away from home a lot. The pandemic ended a run of many years travelling constantly for work and I realised what I was missing being on the road and also how tiring it can be. Now I'm back travelling again and it's hard to go away for weeks at a time. But I'm lucky my partner Sara is super supportive. It makes things a lot easier.
Professionally, the hardest thing is ignoring unwarranted criticism. I love getting feedback (even if it's negative) that helps me do my job better. But sometimes it's hard to turn the other cheek to accusations of bias or racism or whatever the flavour of abuse is on any given week.
What is your favourite race or racing moment you've watched?
When I worked for Autosport I was a judge for the McLaren Autosport BRDC Award. Two years in a row I got to watch up-close as 16-year-olds George Russell and Lando Norris stepped into Formula 2, Mercedes DTM and McLaren GT3 machinery and performed on another level. Those test days were very exclusive so always had something very intimate and when those guys turned it on you knew you were watching something very special too.
Is there an exclusive paddock moment or interview moment that you'll never forget?
Sitting down with Will Gollop and watching his win in the 1988 British Rallycross Grand Prix at Brands Hatch when he completed the final lap with a puncture.
I'd met him a few times as a kid, he was 'the guy' in rallycross. Total legend. And there I was in his house watching back the footage with the man himself as he talked through everything.
What's a small piece of advice that you'd give someone wanting to work in motorsport?
I'm quite intense so maybe this isn't for everybody: try to treat everything you do like it's the most important thing in the world but don't get tricked into thinking it really is. That way you'll always be pushing yourself to the highest standard but you won't become so arrogant that you have an inflated opinion of yourself or look down on anything else.