As a new The Race Members' Club exclusive, we thought that you might want to get to know the team on a bit of a closer level. So, we're going to be doing a new series of 'Meet the team' across the people that make The Race. For our second instalment, we have Simon Patterson to tell us about how he got into motorsport and his career highlights.
Simon Patterson, MotoGP reporter
What is your specialised motorsport(s)?
Mainly MotoGP, but I cover other two-wheeled racing classes like the Isle of Man TT as well.
Why do you love MotoGP?
Partly because of how competitive it is and partly because of the characters in it. We're lucky enough to be experiencing what is the golden age of the series, with racing so close that it's the envy of most other series. And on top of that, we've got an incredible cast of characters, none of whom are afraid to speak their minds.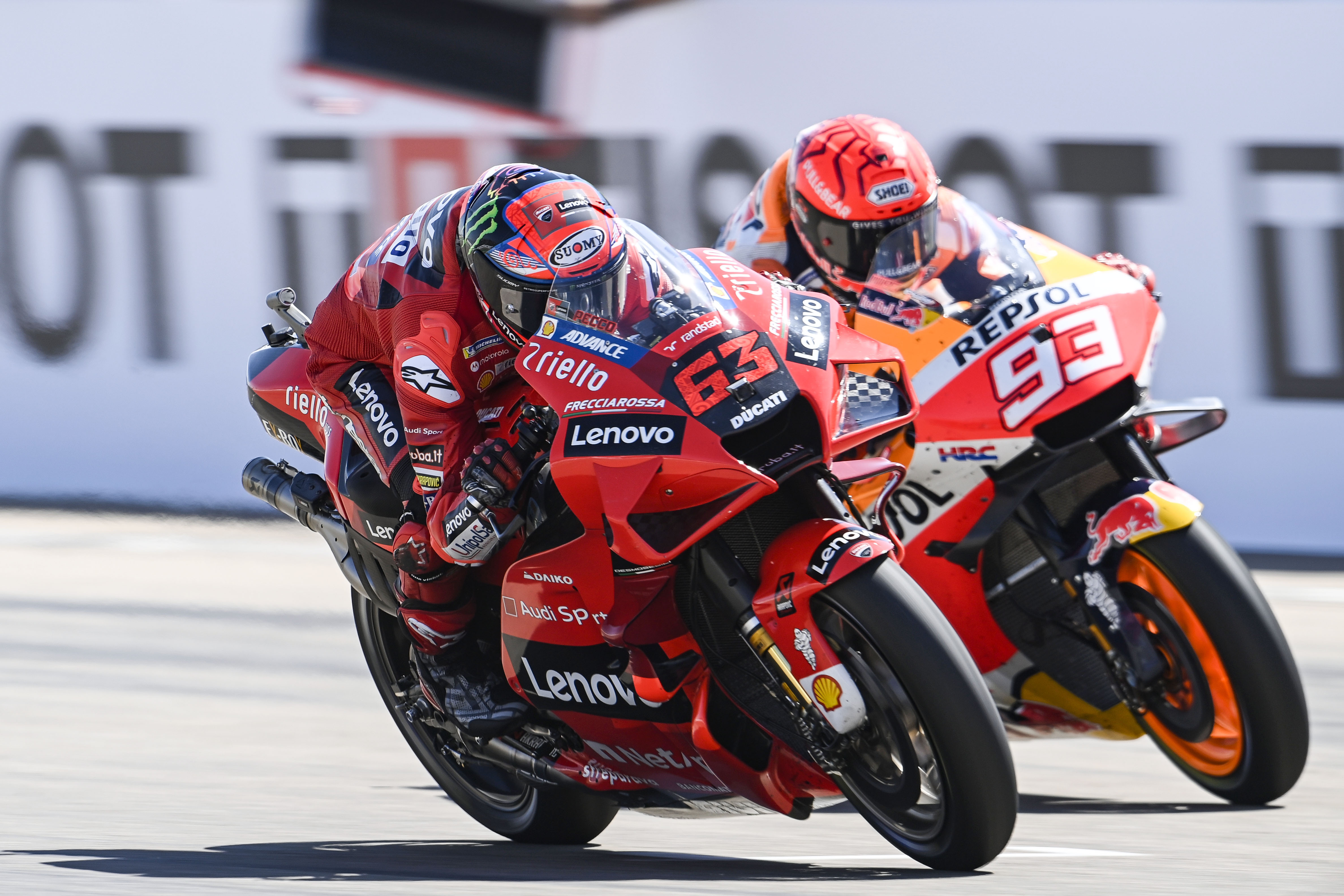 How did you get into motorsport?
I grew up in a racing family! My great uncle ran a team for 20 years, with his biggest successes coming with Robert Dunlop, the brother of Joey and father of Michael and William. I was always around pure road racing as a result, from when I was just a baby, and I guess you can say that it's in my blood.
Do you remember your first ever race or memory of motorsport?
I don't remember my first ever race because I was literally a babe in arms, I've been around the paddock so long! But I have clear memories of being at the North West 200 in 1994, when I would have been six years old.
How did you get into your career?
I started helping out a team in 2003 because a family friend was riding for them – I pushed bikes around, did a lot of cleaning, and was unofficial barbecue cook in the evenings. At the same time, I had started to get interested in cameras, and the two combined. I took photos and wrote about racing, I got a little better at it, bit by bit, and eventually I guess I was good enough that people wanted to pay me for it!
From there I started working for a photo agency in Belfast called Pacemaker. I went to the TT as one of the official photographers, I built up a good network of contacts, and when I graduated from university (with a pretty useless forensic science degree!) I went to work for Motorcycle News as a sports reporter.
What is your favourite part about your job?
I love talking to people, which I guess is an Irish thing! It's the most important part of my job, too, as it means that I've been able to build up a really strong network of contacts in the paddock, and I love nothing more than just wandering up and down pit lane finding people to bump into to learn some gossip from!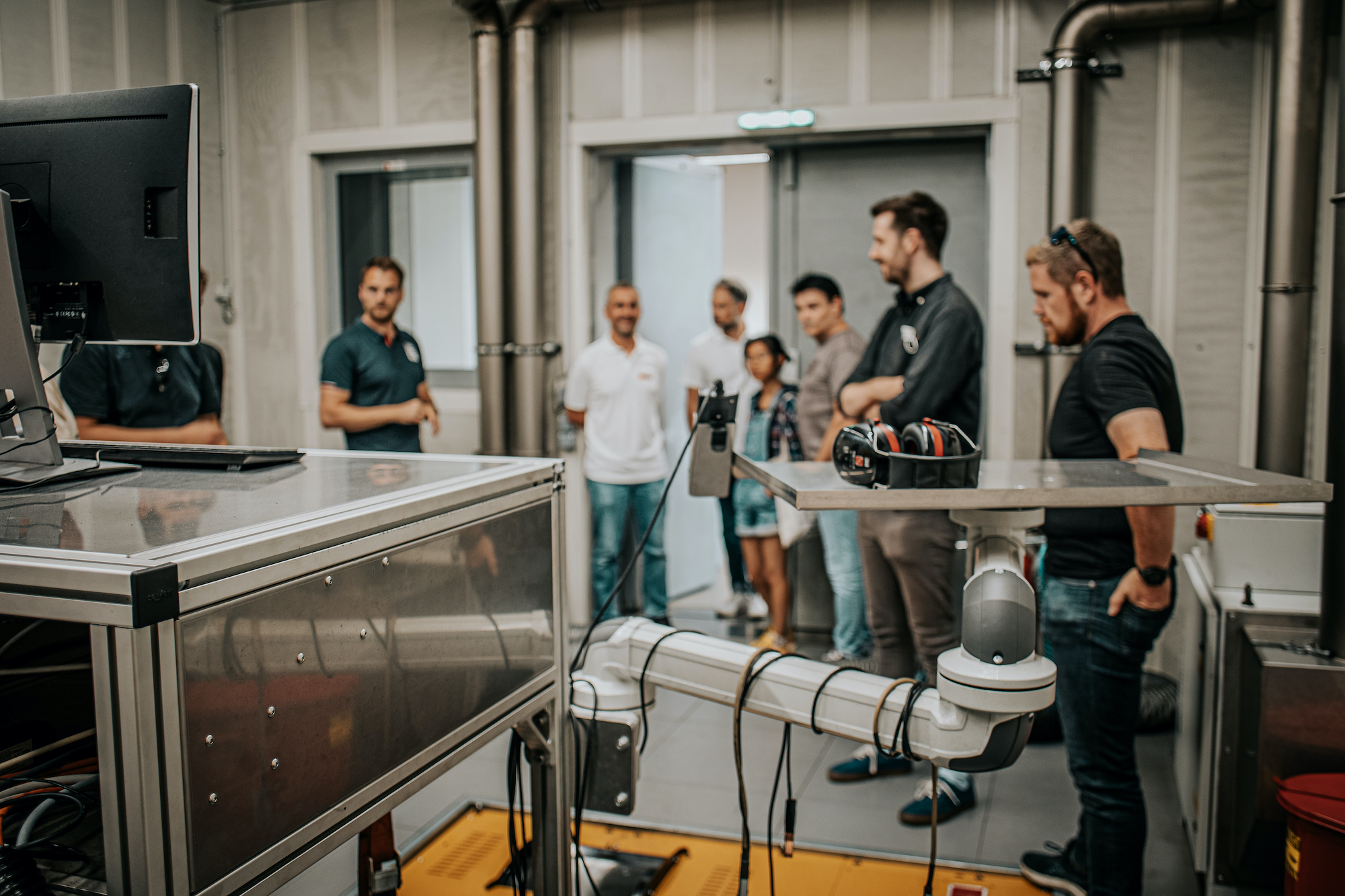 What is the most challenging part about your job?
The time on the road. It seems like the really glamorous part of the job, but travelling airport to circuit to hotel and back again can get pretty demanding, especially as the calendar gets longer and longer. It's why I bought a van to live in and travel by road to all the races now, so that I can set my own pace a little more.
What is your favourite race or racing moment you've watched?
It's a niche one, but the bet race I've ever seen live was probably the supersport race at the 2005 Ulster Grand Prix, one of Ireland's most famous and historic road races. Five riders scrapping at 200mph for the whole race, with the finishing order only decided in the last corner. Imagine Moto3 bikes going twice as fast and you'd have some idea.
Is there an exclusive paddock moment or interview moment that you'll never forget?
I'm of the right age that I grew up a Valentino Rossi fan, and despite having lost that as I made MotoGP my profession, any chance to spend some time with him is still pretty cool. He's an easy guy to interview as that relaxed persona you see on TV is the real Rossi, and he always wants to talk about what's going on at the TT or in British Superbikes as well!
What's a small piece of advice that you'd give someone wanting to work in motorsport?
The only way to get anywhere is to get to know people. I'm proof that it's all about who you know not what you know, and the only way to get ahead is to get your name out there. Go to club races, volunteer, engage with people in the paddock on social media. Make sure that when it comes to applying for jobs, people already know who you are!