Joining The Race Members' Club gives you the opportunity to request articles on specific topics of your choice, which are then published exclusively for members.
Last year Petri Simonen asked if we could explain more about the relationships between MotoGP and Moto2/3 teams and how rider development works from the lower classes to the top level.
The way the 2022 MotoGP season has started has made that particularly topical, so we tasked Simon Patterson with answering it.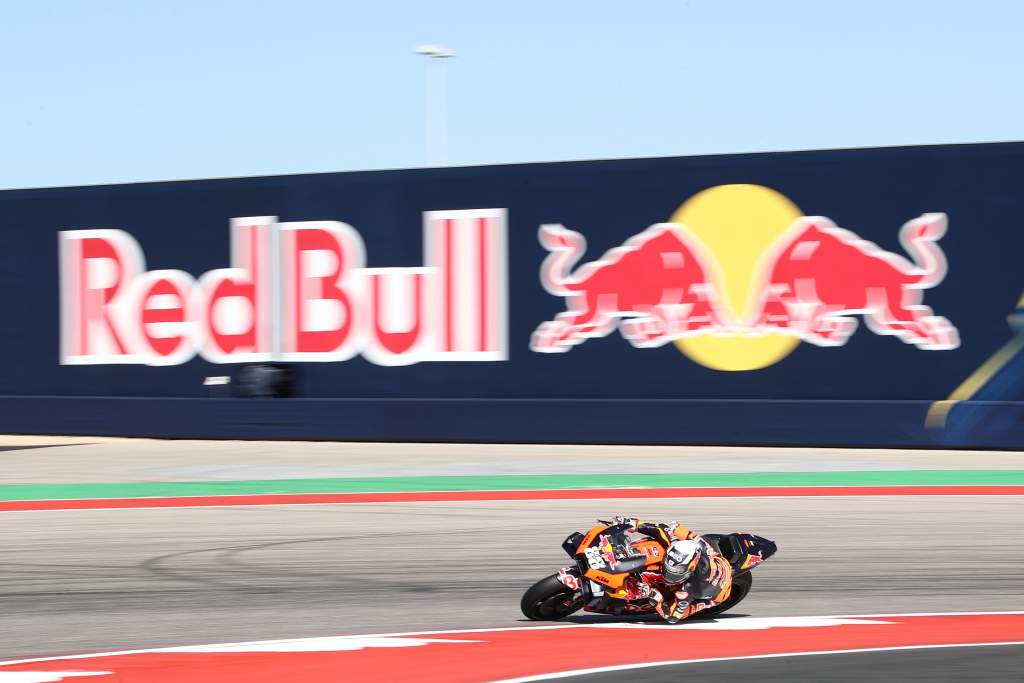 As we've said many times in the past, MotoGP happily stands on its own two feet as an equal to other championships; especially (in large part to the skill with which the technical rules are crafted) against Formula 1.
But that doesn't mean there aren't ways to improve where the series can replicate what its four-wheeled rival has done – and one of those is definitely the way in which top teams recruit talent.
Quite simply, the route to the top of MotoGP if you're a hot young rider is really nothing short of a free-for-all.
Sure, there are a few dedicated programmes (we'll come to them in a minute), but by and large it takes good management from a rider and a smart team boss aware of the bigger picture to cherry pick potential big names regardless of where they might be on the ladder.
There are no real factory feeder teams in the lower classes. There are certainly no rider academy projects that are in any way analogous to how F1 does business – and that's something that really needs to change as the whole rider market morphs.
Look at our last two champions, both 2020 winner Joan Mir and reigning champion Fabio Quartararo. Both were plucked from Moto2, from teams with no link at all to the MotoGP squads they ended up in, and both made a success out of it. Selected more for obvious talent than for any pre-existing links and definitely not placed in those squads because of an overarching programme by either Suzuki or Yamaha, they are prime examples of rider recruitment working despite the lack of F1 team style development systems.
Of course, it doesn't always work that way – but the success stories who have managed riders all the way up the ranks are definitely the exception that proves the rule. Honda has been doing it for years with its Honda Team Asia outfit depositing Taka Nakagami into the premier class (and looking set to promote his likely replacement Ai Ogura next year).
But that system is more about ensuring a secondary goal (Japanese riders in Honda colours) than about what should be the primary goal of unearthing the next Marc Marquez when they're 15 years old rather than only grabbing them when they've already won a Moto3 title.
It's quite telling that the most successful system for growing up riders from below Moto3 to MotoGP isn't run by a factory team but by an ex-rider: Valentino Rossi's highly successful VR46 Academy programme.
Responsible for finding the runners up to both Mir and Quartararo (Franco Morbidelli and Pecco Bagnaia respectively), the nine-time world champion's system has impressively been (at least in part) responsible for four of the 24 riders on the 2022 MotoGP grid.
Yet while you'd think factory teams would look at what Rossi has done and rush to replicate it, so far his academy has remained very much a private enterprise, run as a passion project and to ensure he has both training partners and a legacy rather than anything orchestrated from on high.
Things are very slowly changing, though – and rather unsurprisingly it's Rossi's Academy which is again at the forefront of it.
For 2022 VR46's Moto2 entry, already highly successful with Bagnaia winning the 2018 title with it, expands from two bikes to four. Now no longer entirely for Rossi proteges, the second pair of machines are instead funded by the Italian's long-time employer Yamaha.
Signing up highly rated Spanish youngster Manuel Gonzalez alongside Thai rider Keminth Kubo (a move, it has to be said, that's more in line with Honda's desire to secure talent from a key demographic than chasing outright raw talent), it's a first step in the right direction. That deal together quite late in the 2021 season, so it's likely that we'll see it become more integrated into factory team thinking in the near future, especially as the longer-term status of current Yamaha MotoGP satellite squad RNF Racing remains somewhat uncertain.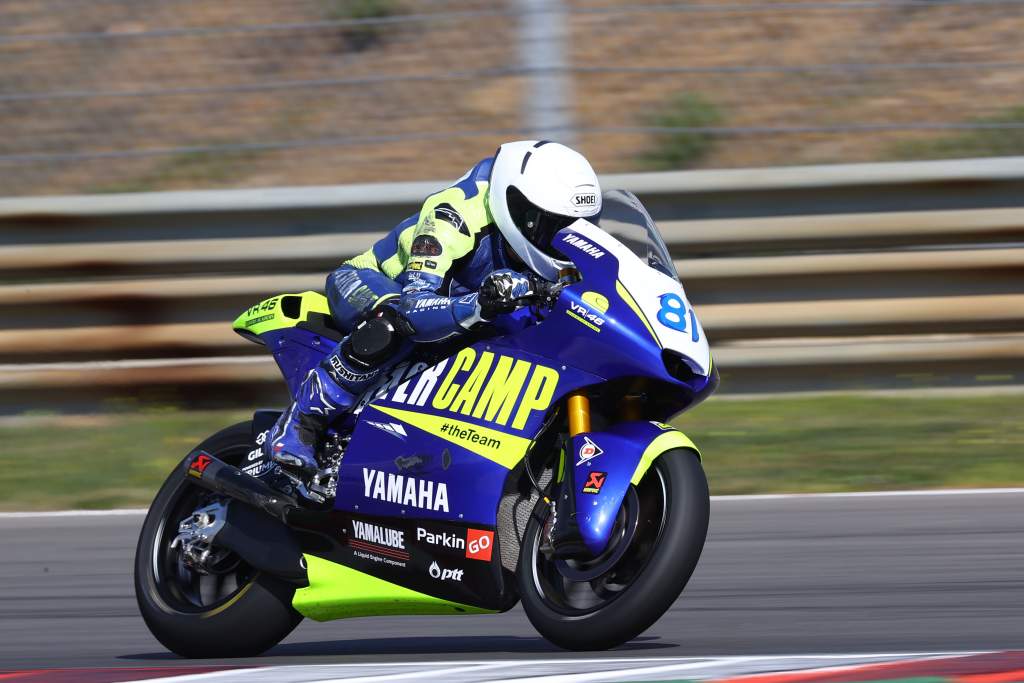 There is one MotoGP factory which is running a successful programme from grassroots to the very top, of course – and it's perhaps no surprise that it's the one linked to an F1 factory that has done the exact same thing on four wheels to massive success (and the 2021 title).
KTM, backed generously by energy drink brand Red Bull, has seemingly been a talent feeder pipeline without an end location for its stars for some years, as its MotoGP project was first birthed and then turned into a race winner by both Brad Binder and Miguel Oliveira, both products of the Red Bull and KTM backed Ajo Moto2 and Moto3 teams.
It's a pipeline that stretches even further back than that though – all the way to the Red Bull Rookies Cup, a one-make championship that's free to enter if you're selected and has been not just the doorway to MotoGP but the salvation of entire careers for cash-strapped superstars like Jorge Martin.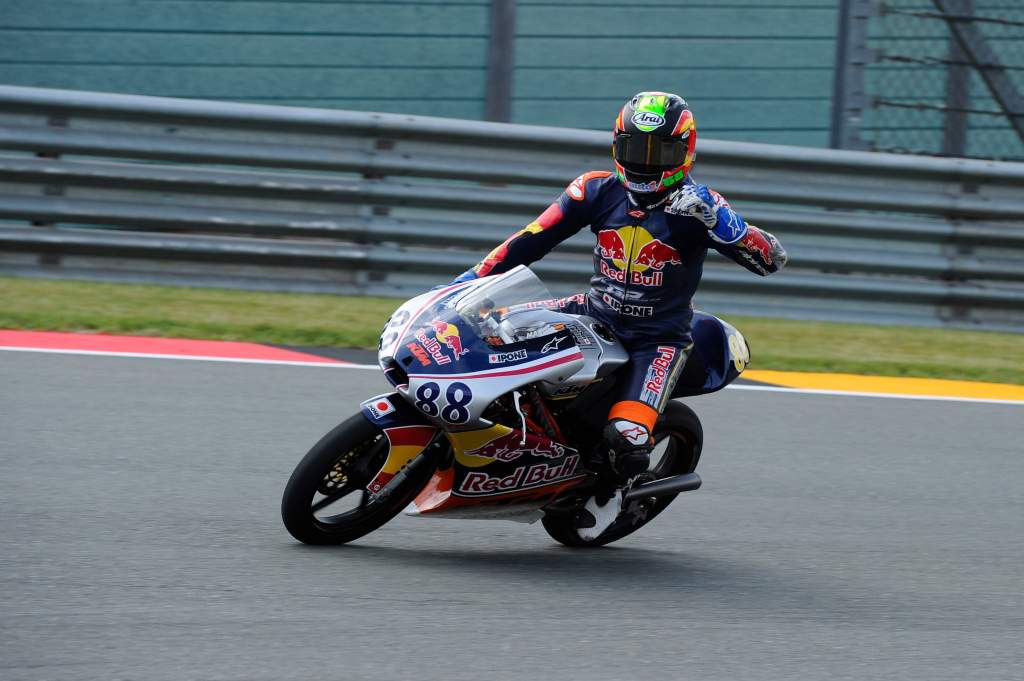 Martin, of course, is an example of someone who escaped KTM's system largely because there wasn't a place for him higher up – but with current KTM satellite rider Raul Fernandez (promoted from Ajo's Moto2 team alongside 2021 team-mate and championship winner Remy Gardner to MotoGP satellite Tech3) billed as one of the next big things, it's exactly the right time for KTM to be delivering a bike capable of regularly winning races.
And with Red Bull and KTM increasingly set to lock riders into contracts at an earlier and earlier stage of their career, it's not hard to see other factories now moving to replicate that structure sooner rather than later.
Ducati has already taken some tentative steps after years of preferring to use cash reserves to poach talent from elsewhere, with Gresini Racing's successful Moto2 project billed as one of the key reasons Ducati loaned its support to that team as it split from Aprilia and returned to truly independent status for 2022. That's certainly paid off with Enea Bastianini and Gresini's two wins so far.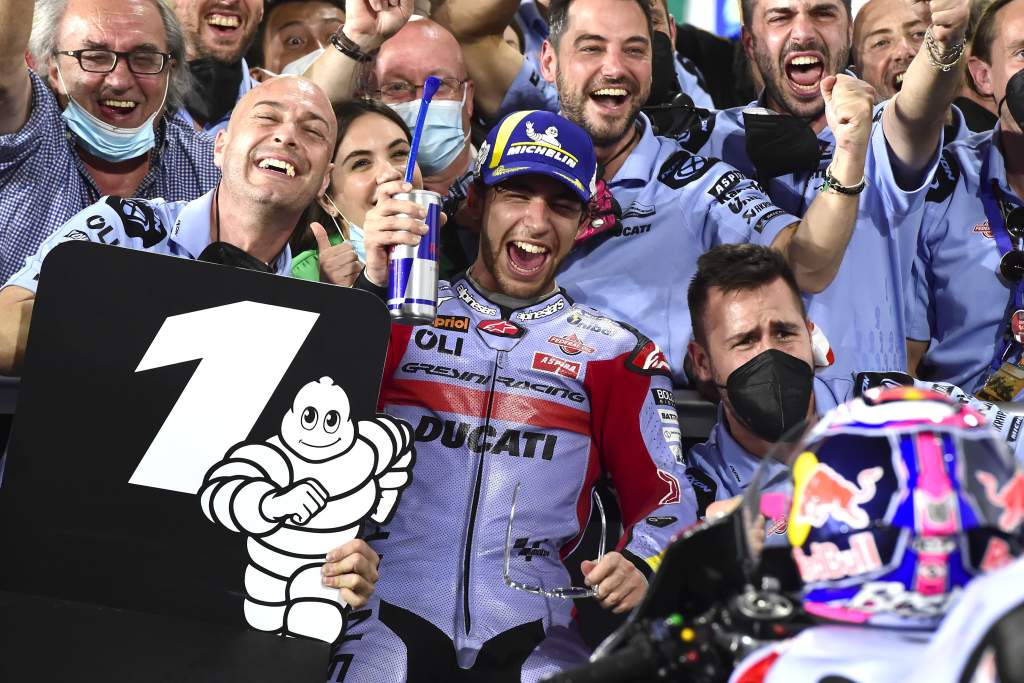 It's probably Aprilia now that has the most work to do in terms of talent development pathways. That's something of an anomaly given that practically all of Aprilia's racing heritage lies not in MotoGP but in the smaller classes.
Ironically, the absolute stranglehold on Moto2 by just one manufacturer makes it easier for MotoGP manufacturers to get involved there.
Kalex is quite simply the master of chassis manufacturing there, and it's no surprise that KTM ditched its own project in favour of just rebranding the German brand's machines – something it's expanded for 2022 by adding Gas Gas bikes to the fold in secondary (to Ajo) team Aspar.
Yamaha is doing the same thing with VR46 under the Mastercamp branding, Honda has willingly used Triumph-powered Kalex machines for years in Honda Team Asia – and it's not a huge step to imagine Aprilia and perhaps even Ducati following suit in the near future as it becomes more and more important to replicate what KTM does.