Thank you to Rens Boekhoff from The Race Members' Club for sending in the suggestion that our writers picked the 10 drivers who've inspired them most. First to take it on is our Formula E writer, Sam Smith.
---
I've chosen ten drivers that I've admired either from afar or have been lucky to get to know working in PR and media over the course of my career.
Gilles Villeneuve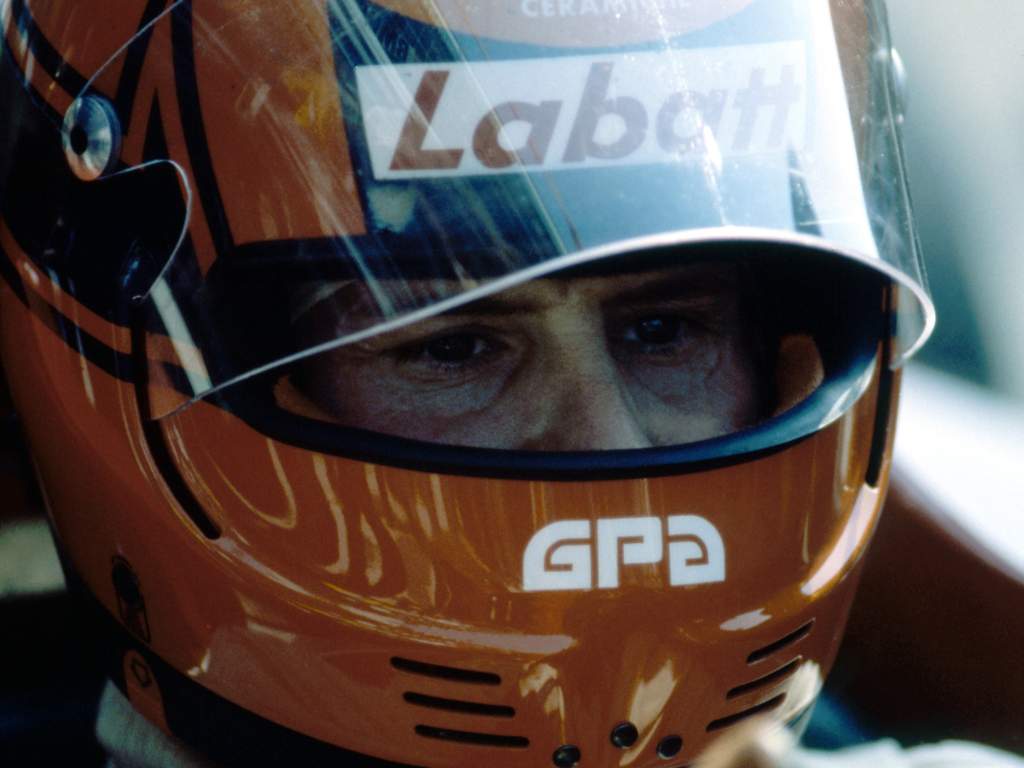 Villeneuve was my first big hero. But I was destined never to see him in the flesh because the first Grand Prix I was able to get to be at was the 1983 British Grand Prix at Silverstone.
My memories of him are sketchy and hugely embellished by the legend that grew up around him after he died. However, I do recall the 1981 race at Jarama and also strangely the ridiculously large rear-wing he used at Long Beach in 1982 and him making a wildly ambitious move to wrest a position from Keke Rosberg's Williams.
On the day he died at Zolder, I fell off my Grifter bike and cut my chin open, ending up in casualty at York General Hospital.
When I got back home having had my chin stitched up, newsreader Jan Leeming was announcing that Villeneuve was "clinically dead" after his crash, which unbelievably was being replayed in all its ghastly violence.
I recall my father, who saw him in action a few times, being quite upset by the tragedy and on a seven-year-old kid that creates an indelible mark.
I absorbed everything about his career as an adolescent and still hold his memory close.
Stefan Bellof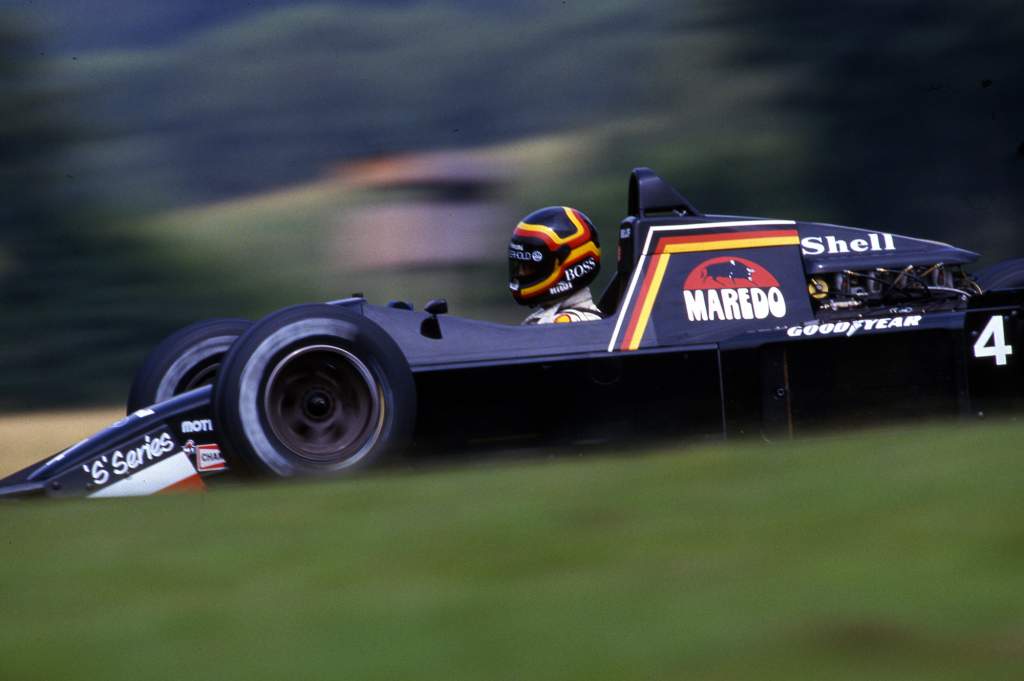 Whereas I missed Villeneuve, I very much caught the next great daredevil of that era: Stefan Bellof.
The 1982 International Trophy at Silverstone was wild in the chaotic rain, with sleet and ferocious winds battering the Formula 2 cars, drivers and us, the hardy fans.
The rickety grandstand at Woodcote gave little shelter to the elements but on the track, what I thought the coolest car I'd ever seen – the delicious Maurer MM82 – kept me warm.
The fact that within it was this oversteering genius in a slightly sinister black helmet with yellow and red stripes made him an instant favourite. Then he went and won the thing after a race held in conditions that can only be described as cryogenic.
I followed him closely throughout his short career, seeing him the following year in F2, at the 1984 British Grand Prix and also in the Silverstone 1000kms of 1984.
Bellof was always worth the admission fee alone but on the back of the ticket where it said 'motorsport is dangerous', it was within this reality where one of motorsport's greatest high-wire acts was likely always to come a cropper.
Alain Prost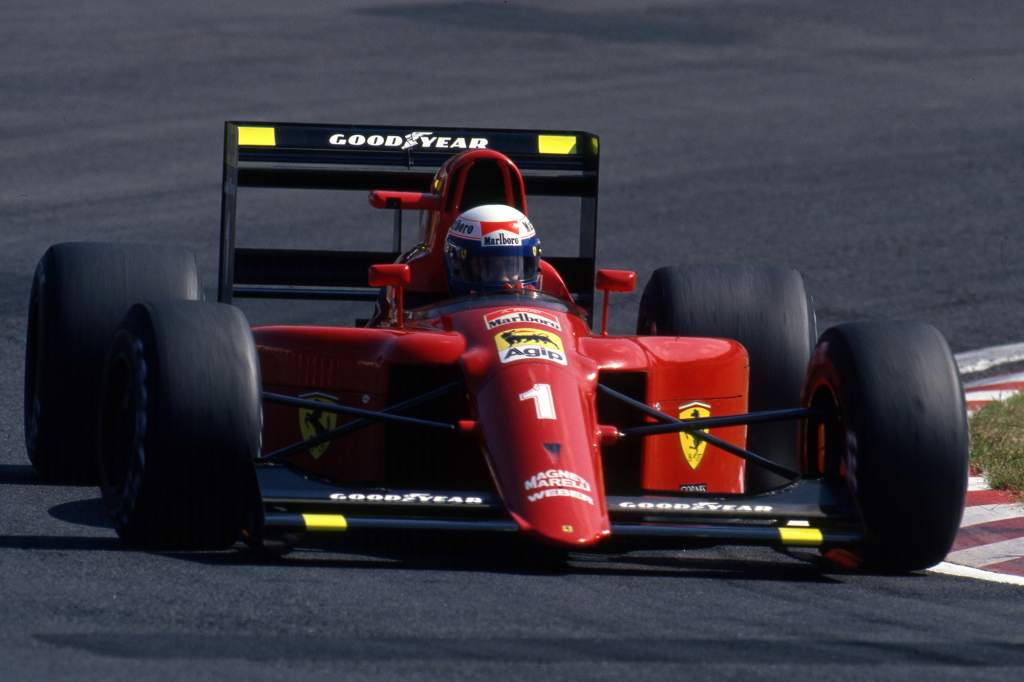 Prost was an ever present throughout my childhood, and although never the coolest driver to be a fan of, I always had a soft spot for him because he always delivered.
I was fascinated that a driver of such contrasting styles could have been a close friend of Villeneuve's and my fondness for Prost was accelerated by my favourite writer Nigel Roebuck's clear friendship with him.
I never took sides between Prost and Ayrton Senna, which as a kid must have been unusual. The rivalry they had to me is one the greatest ever, possibly even beyond motorsport. For me it's right up there with Ovett/Coe, Bord/McEnroe, and Frazier/Ali.
I was immensely fortunate to interview him many times during the early years of Formula E and I could never reconcile that I was in the same orbit as the same driver I used to watch on his metronomic way to grand prix wins and titles throughout my childhood.
Mario Andretti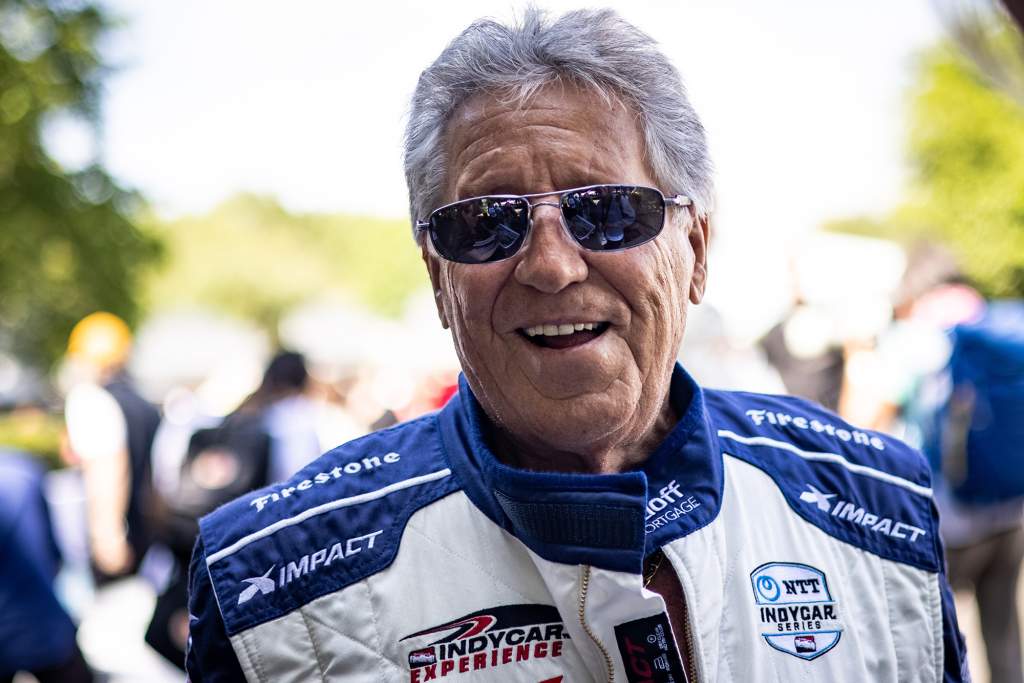 To be frank, anyone who laps Indianapolis in a full blooded qualifying run has my respect and admiration. So, choosing a particular CART/IndyCar/Champ Car driver is not easy at all.
But I admire hugely Al Unser Jr, Rick Mears, AJ Foyt, Dario Franchitti and Paul Tracy in particular when it comes to those that have rocked the Brickyard and beyond.
However Andretti is a true living legend and in truth he has been since well before I was born. He's a true immortal of racing and that rare thing, a driver whose name – like Fangio, Moss, Foyt, and Stewart – completely transcends the sport.
I've met him only once when he came to Brands Hatch in 2003 and I was given a private audience by the US racing journalist Annie Proffit, to whom I will forever be grateful.
He still had the scar on his face from when he had flipped at Indy in that barely believable testing shunt. He was 63!
I wish I could tell you what we talked about, but I genuinely can't remember. I clearly went into a state of a complete higher consciousness as his famous charisma flowed from every single pore.
Jean Alesi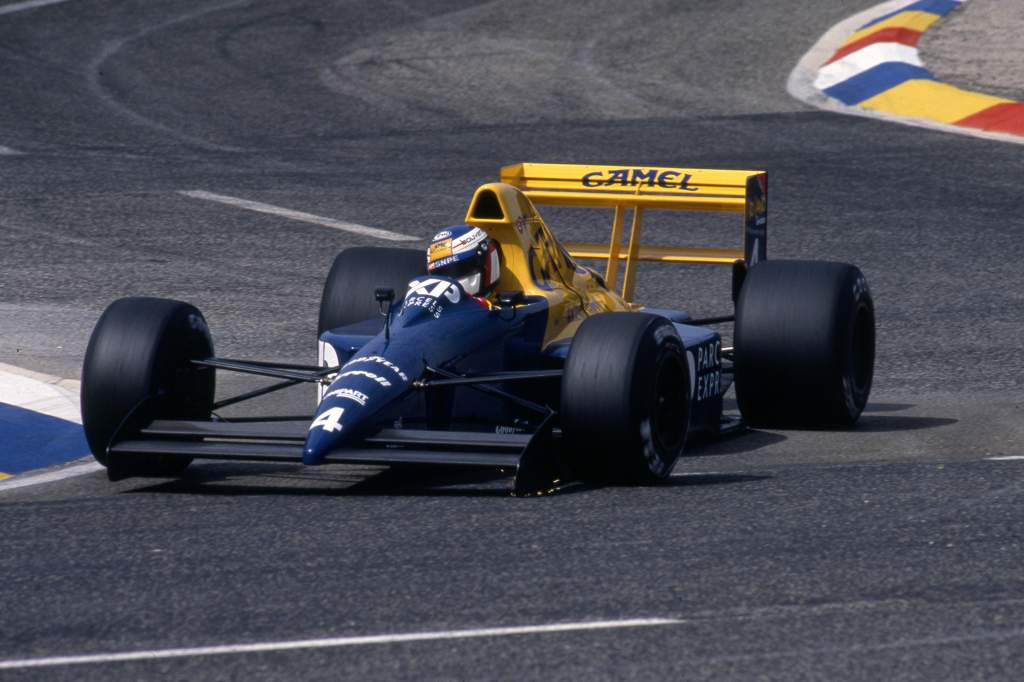 I saw Alesi at the 1988 Brands Hatch Formula 3000 race and in truth he was completely forgettable, crashing out on the first lap after a daft mistake at Druids.
Twelve months later and he was the hottest thing in town, dominating the race on his way to the title in that pretty Eddie Jordan Racing Reynard 89D.
By that time, he was already an F1 star after an eye-catching debut at Paul Ricard and I became a fan from that point on.
He was a comet of a driver. All cocked head, arms and elbows with an emotional miasma seemingly following his own wheel-tracks.
I thought in 1990 he was the most exciting driver since Villeneuve and as a teenager he was an instant attraction. As his career wore on it became clear that he was never going to change his approach and he undoubtably lost as many race wins through being a rock-ape as he did through his famed poor luck.
But I didn't care. I loved his attitude, his love of Ferrari and his clear occasional madness.
Dario Franchitti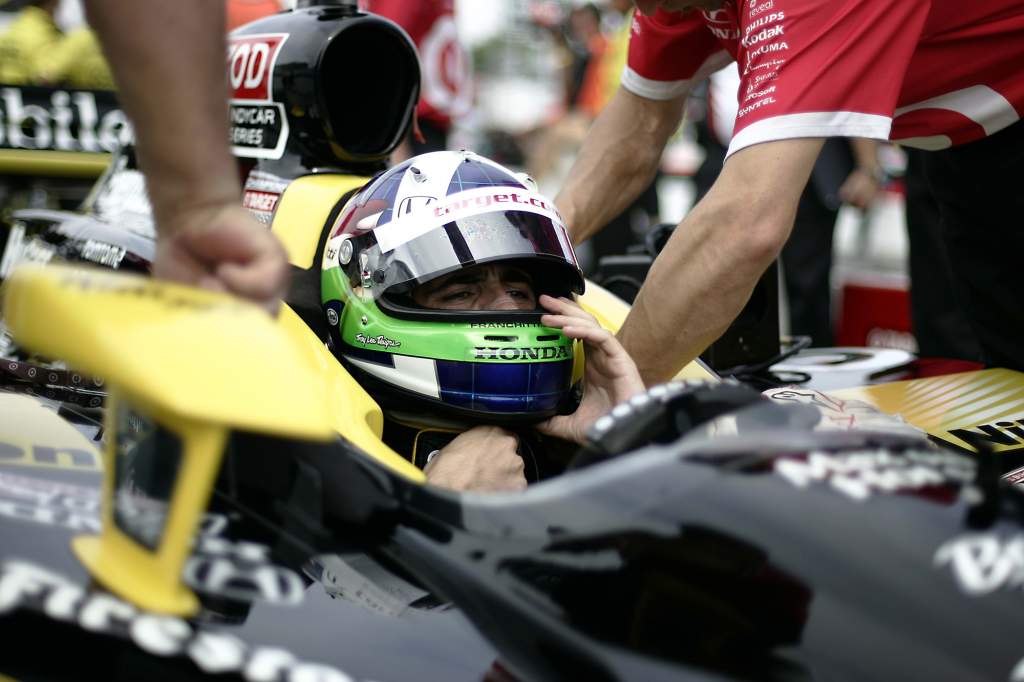 Franchitti is one of the few drivers I have seen race pretty much everything that he got in to during his career. I only missed his ill-judged NASCAR season but otherwise I saw him in Formula Vauxhall Junior, Vauxhall Lotus, F3, the DTM, Champ Car, the American Le Mans Series and Grand-Am (Daytona).
I always admired the way he went racing but more than that was his clear love of motorsport, history, and all.
I got to know him properly in Formula E and chat to him regularly. I was delighted when I realised that here was a driver who was exactly as you thought he would be, pretty much untouched by fame and fortune.
His knowledge of such as Jim Clark and Parnelli Jones is immense, as is his love of fast and hairy racing cars like 1970s F1 and sportscars.
We've often had slightly off the wall conversations in far flung Formula E paddocks about Jim Crawford or David Leslie which is often the perfect antidote to the often sterile and clinical modern paddocks.
Allan McNish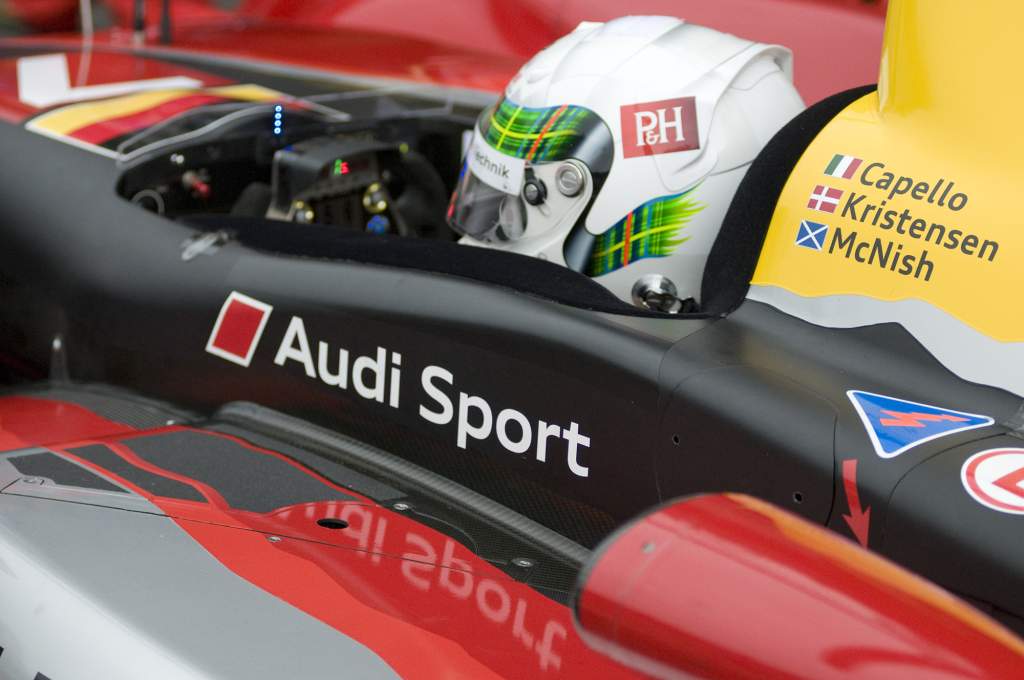 Similar to Franchitti, I always admired McNish as a competitor. He was gritty, professional, and usually phenomenally quick.
I watched his triumphs and disasters in F3, F3000 and sportscars and was delighted when he got at least one season in F1.
Getting to know him well over the last decade has been a treat. He is by far the most down to earth driver I have met with few airs or graces and a brilliant sense of humour.
I have worked alongside him in his role as a team principal at Audi in Formula E and also as an excellent pundit in sportscars. In both I've learned an awful lot from him and always enjoy his company.
Joey Foster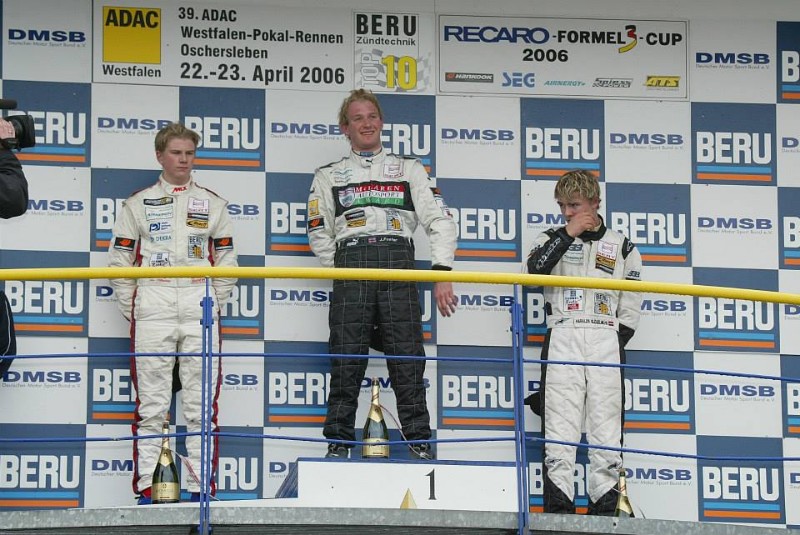 Image courtesy of Jakob Ebrey Photography
There might be many reading this who will ask 'Joey who?' but trust me when I say this guy was, and actually still is, very good.
A relaxed Cornishman with reflexes from another species, Foster drove a Lola F3 car in 2006 and had it not been for a devastating crash at Lausitzring, would have probably beaten local hero Nico Hulkenberg to the Recaro (German) F3 title.
The fact that he was taking it to the future Williams and Force India F1 driver in his own back garden tells you how good he was.
Thankfully he recovered from the back breaking shunt, but his topline single-seater career sadly didn't.
He went on to race at Le Mans and in national racing but in mind he has a genuine claim to being a proper lost talent.
A lovely gentle guy, Foster should have had a crack of at least getting in to F1.
As the t-shirts said when we got some made up in 2006; Joey Foster – Cornish Fastie!
Steve Soper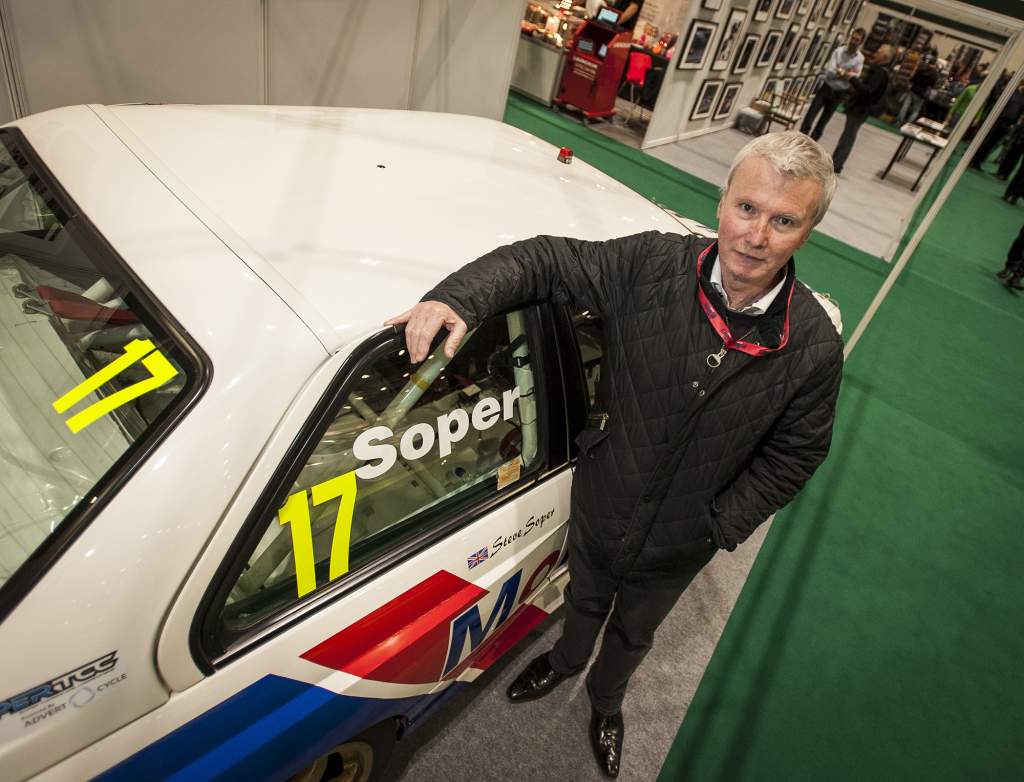 Soper is that rare thing. A living legend who fully lives up to his reputation as a no-nonsense straight talker who is entirely capable of rendering you immobile with mirth.
I saw him race many times in touring cars and sportscars and there was always an aura of anything might happen when he was in the thick of it. His poker-faced insouciance is entirely befitting with his character, and although I have only met him and spoken to him a handful of times, he has always lived up to my hopes as an out and out racer.
He's the self-made racer who kept learning as he got older and arguably got better. He was brilliant in the first ever Le Mans I worked at in 1999, finishing fifth in Thomas Bscher's David Price run BMW V12 LM at the age of 48!
Dealing with him in 2020's Legends Trophy esports event was an absolute joy and it's great seeing him still racing in some historic events to this day.
James Weaver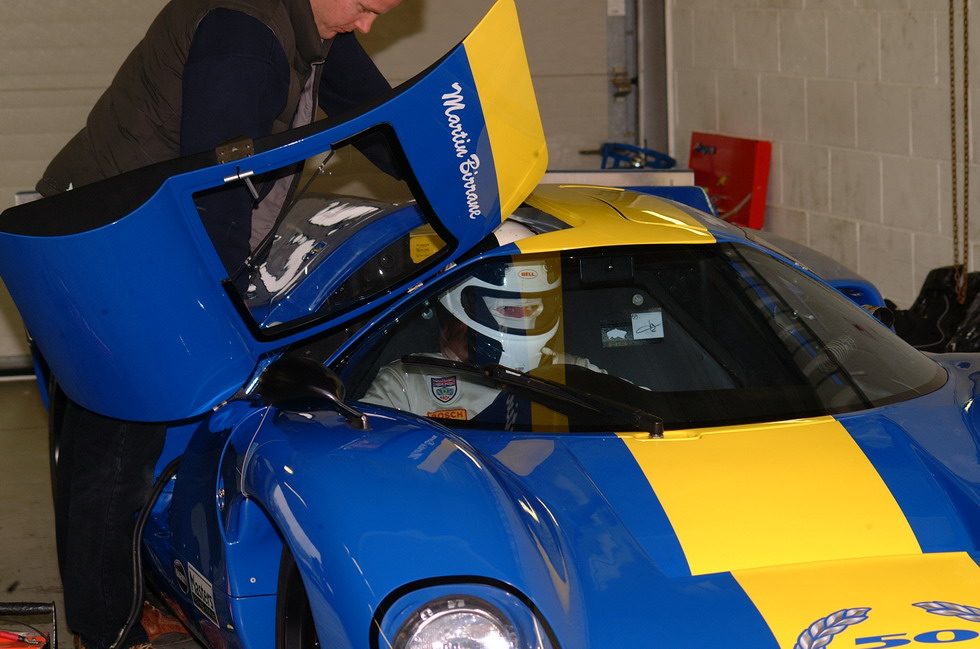 Image courtesy of Jakob Ebrey Photography
Who doesn't love a bit of 'Weaver Fever'!
My first recollection of James was seeing him in the Tourist Trophy at Silverstone in the mid-1980s when he was so wild at Woodcote that the PA announcer added a new feature to the track layout – 'Weaver's Trench' which was a massive grassy rut on the outside of the then quick chicane.
He was an ace of a driver and I reckon between the mid-80s and early 2000s was the UK's greatest racing export with some herculean US sportscar exploits.
I properly got to know him at the tail-end of his career when he drove for the Dyson Racing sportscar team, and his performance at the 2003 Sears Point ALMS race, when he and team-mate Butch Leitzinger vanquished the might of Audi, stands as a major highlight.
Then there was the time a few years after that when we got him to drive a Lola T70 at Brands Hatch for filming purposes and he completely thrashed the hell out of it, just for fun.
He had a character from a different age, like a living Woodhouse character but with a firm grip on reality and a childlike zest for life. A lovely man.