Father-and-son duo Petter and Oliver Solberg won the first Race of Champions Nations Cup on snow and ice but it was surprise finalists Jimmie Johnson and Colton Herta who were the biggest story of the day.
Beating Team Sweden in their quarter-final made the Solbergs favourites to land a first win for Team Norway in the nations part of the exhibition event.
IndyCar racers Johnson and Herta were unlikely opponents and had an uphill task ahead of them that was made even trickier when seven-time NASCAR champion Johnson broke down in his first heat and earned the default 10-second defeat as a result.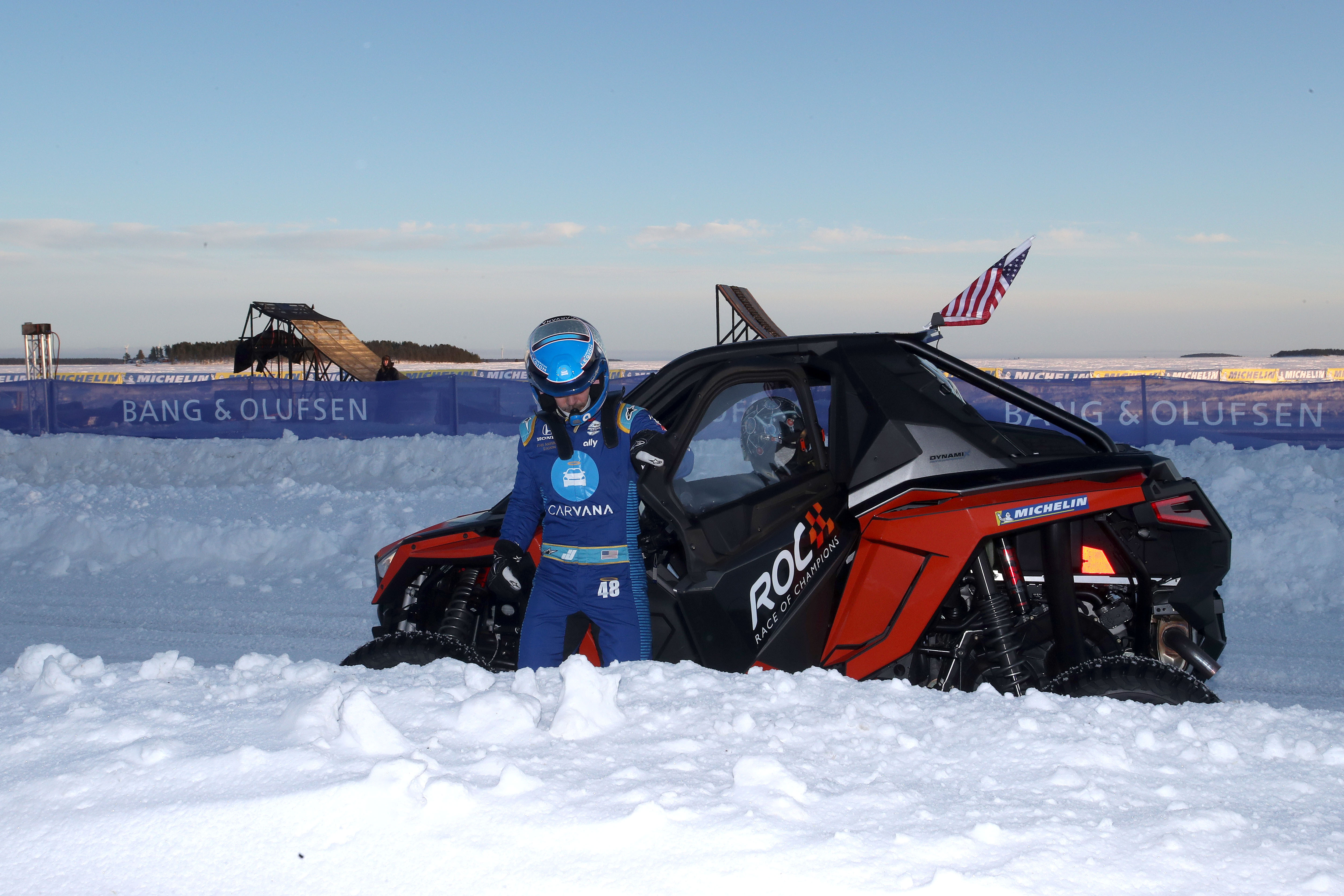 Johnson clawed back some time with an excellent win in his Porsche 718 GT4 Clubsport face-off with the younger Solberg, a Hyundai World Rally Championship driver, but the odds were still stacked against Herta in the fourth and final heat and a mistake allowed Petter to seal it for the Solbergs in style.
It was still an excellent showing by the IndyCar pair, as Johnson had joked about their prospects on Friday: "It's obvious we're the favourites so we're just gonna try to uphold that end of the bargain.
"Two Californian guys that have never driven on snow and ice before, what could go wrong?"
Team USA were also unlikely opposition for Norway for another reason: they were one of four teams that had to take part in a preliminary round before even making the quarter-finals, so had a long route to get there.
Johnson and Herta were jubilant when they defeated the Latin America pair of 2019 Race of Champions winner Benito Guerra and their familiar IndyCar foe Helio Castroneves to progress from the preliminaries.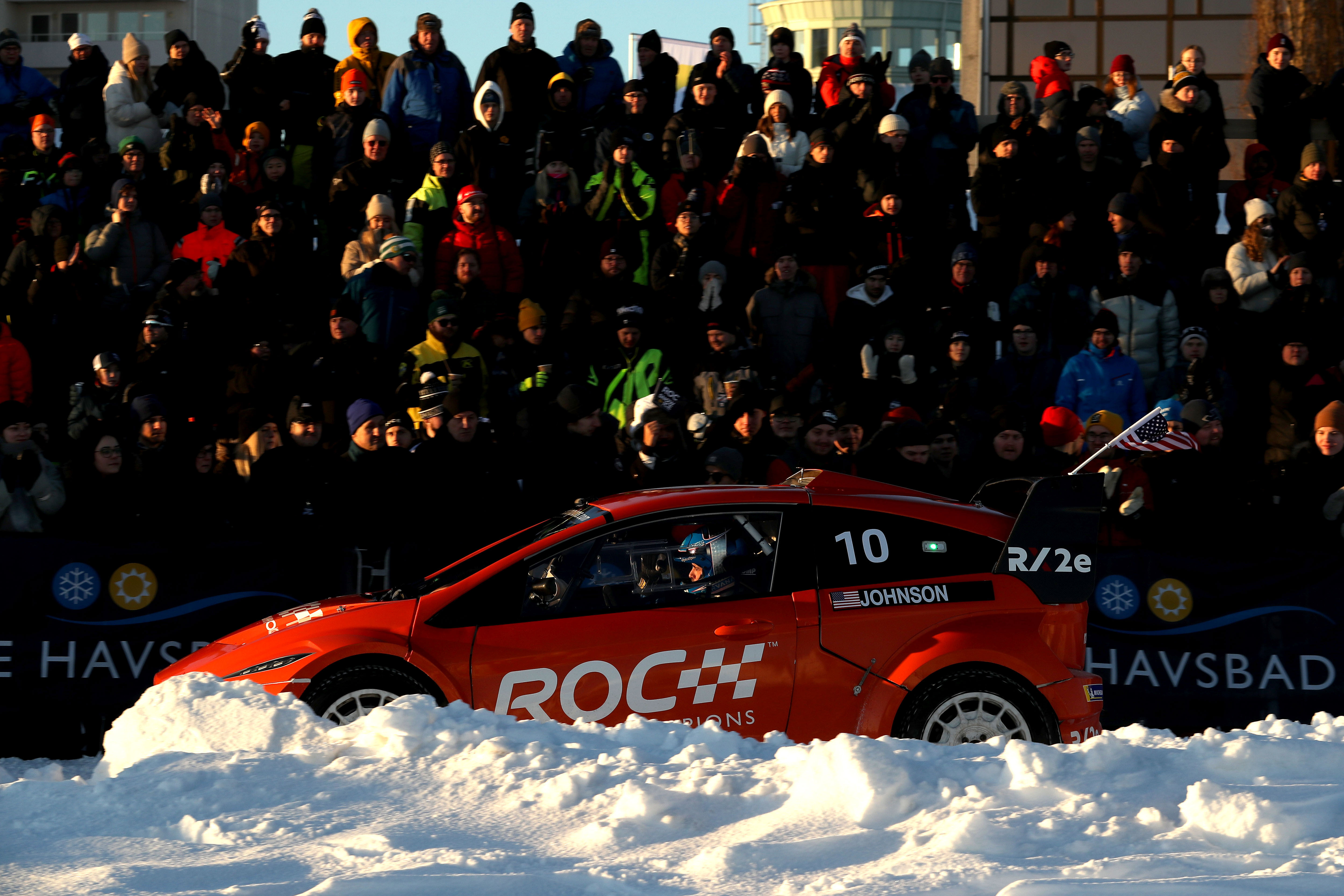 That had been their initial target and put them up against F1 duo Sebastian Vettel and Mick Schumacher.
The Team Germany pair had also taken part in the first round and defeated eROC sim racers Jarno Opmeer and Lucas Blakeley, although Blakeley landed the shock result of the day by beating Vettel in the opening heat.
In the quarter-finals, Schumacher won his heats against Johnson and Herta. But Vettel was beaten by both, and by enough to swing the aggregate in Team USA's favour.
"Winning against Germany was a big turning point," said Herta. "Because we knew Sebastian was going to be very fast but also Mick has done some sort of ice driving stuff in the past. So he had a good feeling for the cars.
"Once we beat them, we [believed we] could go to the end. And then you look to the other side of the bracket and it's like, oh, those are the guys that we really have to worry about once we get over there!
"But I really started to believe that we could make it once we beat Germany, I thought we had a chance."
Major upset! @JimmieJohnson and @ColtonHerta are on a roll! They defeat Team Germany's Vettel and Schumacher to advance to the 1/4 finals! #ROCSweden pic.twitter.com/v2bVoNYsAT

— #ROCSweden (@RaceOfChampions) February 5, 2022
That put Johnson and Herta in competition with Team Finland's Mika Hakkinen and Emma Kimilainen, who were swept aside 3-1 with double F1 champion Hakkinen bagging the consolation against Herta.
"Our conversations certainly changed," said Johnson.
"The first round we were more surprised. And then from that point on it was technical pieces of where the track was going, what car we were driving, where we were in the win column and what the time difference might be for the tiebreaker.
"So just naturally we moved into that competitive space and got more serious every round."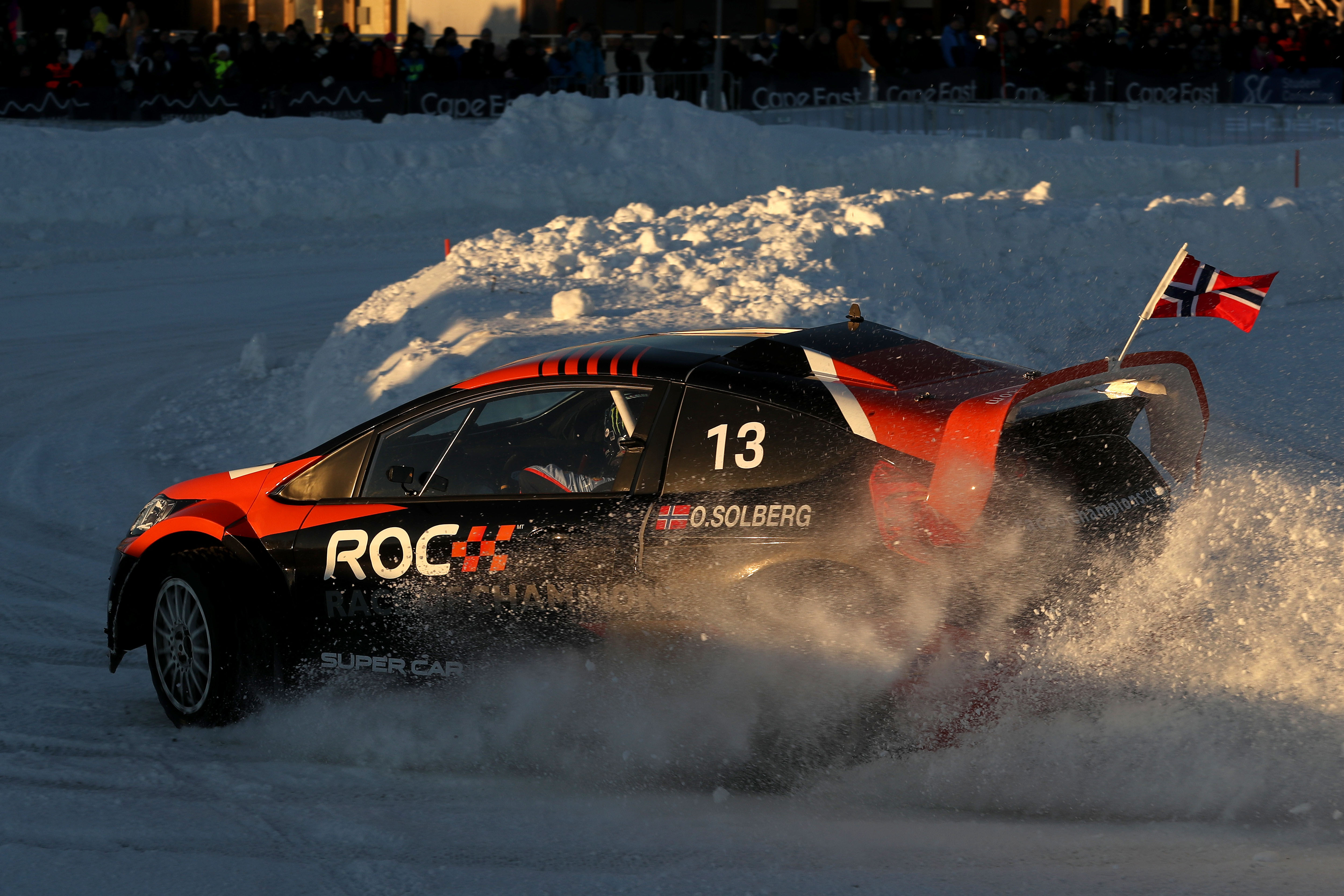 As for Norway, undeniably on the harder side of the draw, a quarter-final match-up against Sweden pair Mattias Ekstrom and Timmy Hansen was effectively a face-off to become the event favourite.
It was also personal, as Petter Solberg saw his heat against old rival Mattias Ekstrom as a grudge match and was delighted to edge that by just 0.101s. That set the Solbergs up to make it through with a 3-1 win.
Team Nordic then offered stiff competition in the semi-final, with Petter losing both his heats against Tom Kristensen and Johan Kristoffersson.
But Oliver triumphed in his two contests, and a clear win over Kristensen made the difference on aggregate – although defeating Kristoffersson marked the only run of the day that the younger Solberg said he was actually happy with.
That cleared the way to take on and defeat the Americans, securing an emotional family victory in the process.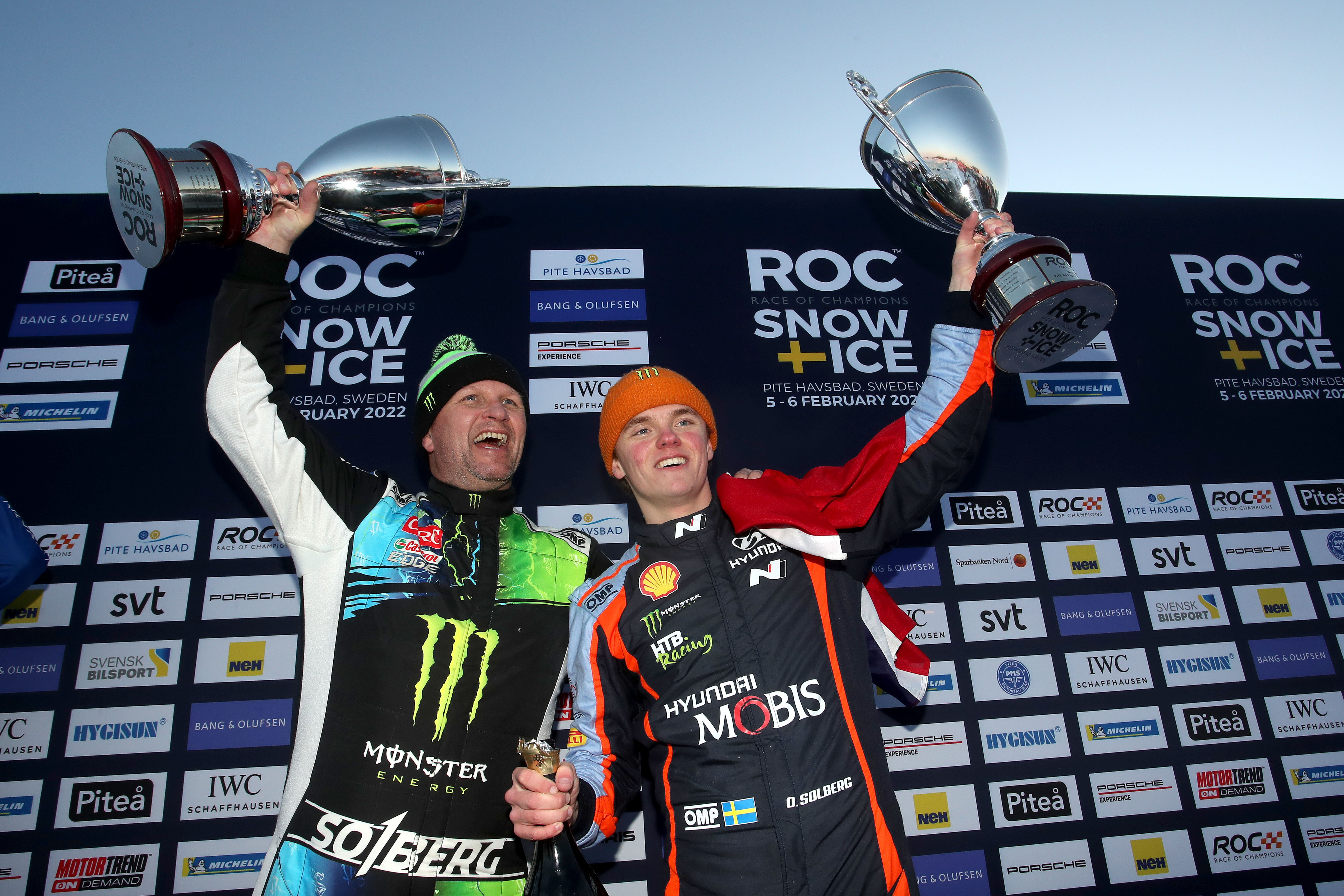 And they had kind words for their defeated opponents, who left Petter particularly impressed by their "personalities".
"This is the main thing when we're doing what we're doing," said Solberg Sr.
"The driving is coming as a second thing because we are enjoying each other's company now for a couple of days already.
"And of course, they are interested to do well, but they are focusing, they're watching TV, they're trying to do everything. These are good drivers, so they learn quickly.
"That's the one thing that I'm impressed with, the personalities."