Qatari driver Nasser Al-Attiyah claimed his fourth Dakar win in the 2022 edition of the marathon, as Audi's new electric challenger proved ultra-competitive right away.
The three Audi RS Q e-trons were driven by an all-star line-up of two Dakar veterans Stephane Peterhansel and Carlos Sainz Sr along with DTM and World Rallycross champion Mattias Ekstrom, and all three drivers picked up stage wins over the course of the two weeks in Saudi Arabia.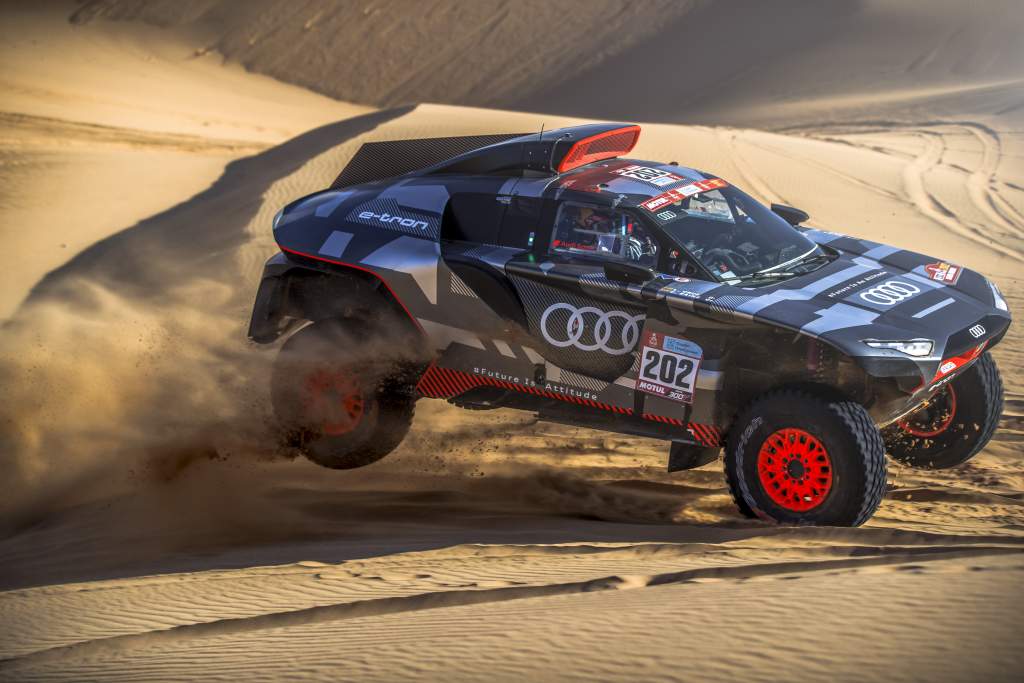 These stage wins, however, only came after Audi's hopes at a strong overall result were thoroughly dashed as early as the first proper stage, a loop around Ha'il.
Peterhansel, Dakar's most accomplished competitor of all-time with 14 wins, was the first to effectively drop out of the contest, sustaining damage to his left rear suspension and having to wait for an assistance truck.
And soon both Sainz and Ekstrom lost boatloads of time searching for a particular waypoint that caused widespread navigational chaos, which Sainz – who ended the day already two hours adrift – described as "crazy".
But the Audis had proven fast already before their respective troubles, and by the end of the third stage the RS Q e-tron was a stage winner, with Sainz outpacing Toyota's Henk Lategan by 38 seconds.
Both Ekstrom and Peterhansel then got on the board after the rest day, while Sainz subsequently added a second stage win of his own.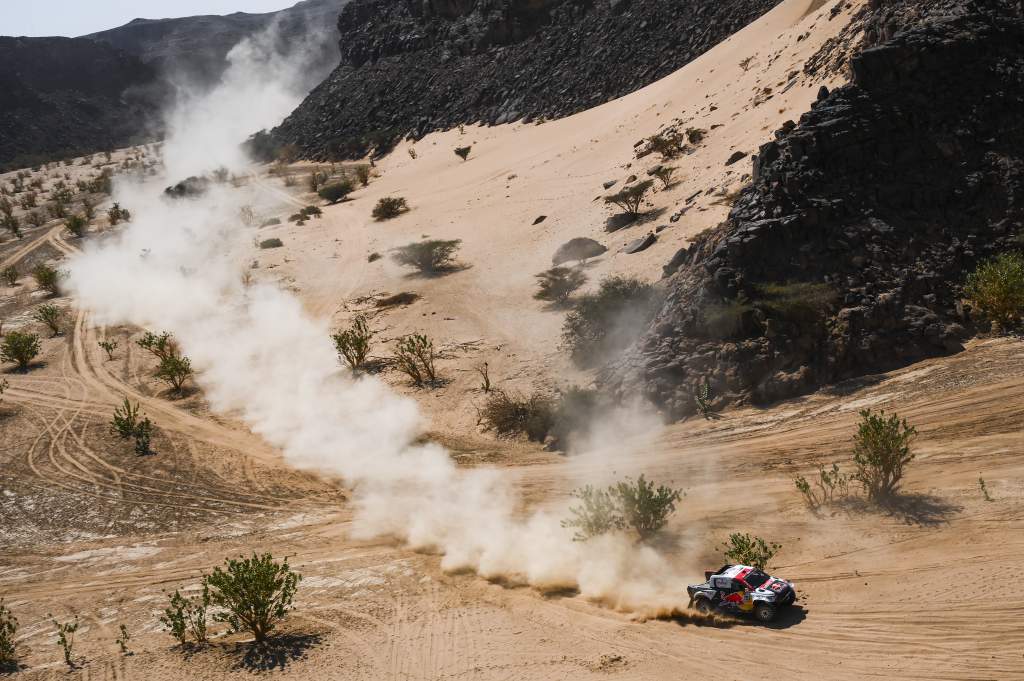 The events of the Ha'il stage had left Al-Attiyah and nine-time World Rally champion Sebastien Loeb as the protagonists in the battle for overall victory, but Loeb's hopes of a straight fight to Al-Attiyah took a blow two days later when he lost half an hour thanks to a failure that limited his Prodrive-built BRX Hunter buggy to a two-wheel drive.
The gap between Al-Attiyah and Loeb oscillated from then on, with Al-Attiyah suffering a broken rear differential scare on the eighth stage but ultimately having more than enough in hand to manage the situation.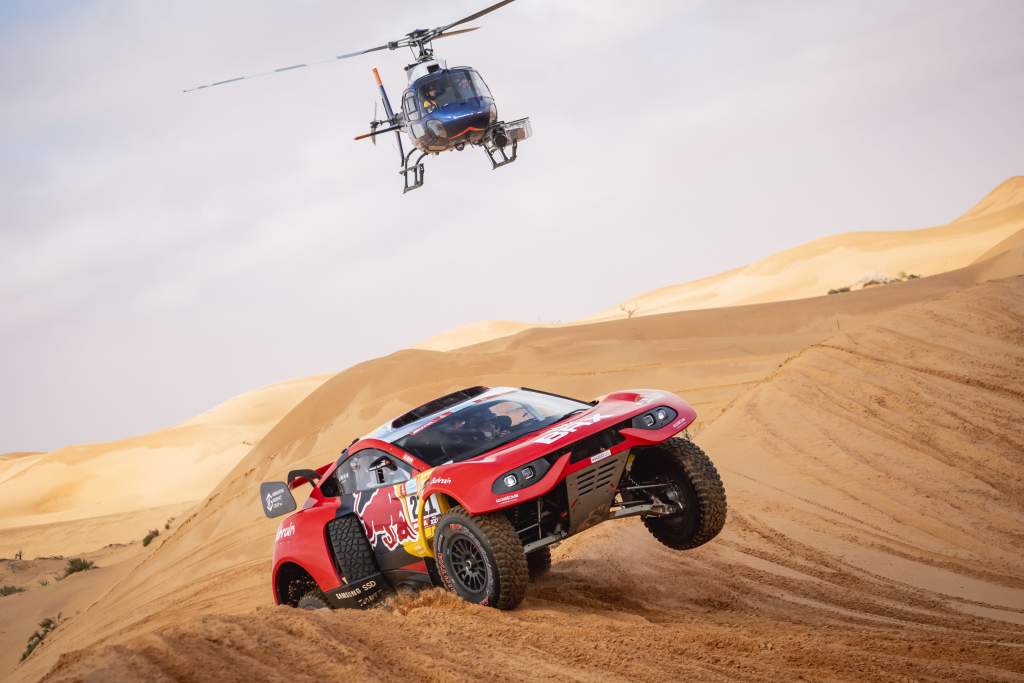 Loeb started right behind Al-Attiyah on the final stage, and actually caught and overtook the Toyota – but Al-Attiyah only needed to follow in his wheeltracks for the rest of the stage, which he duly did to win the marathon by just under half an hour.
The Qatari's victory is his second with Toyota, and his first since the marathon switched from South America to Saudi Arabia ahead of 2020.
For Loeb, meanwhile, it is his third Dakar podium in six attempts. He finished an hour clear of third-placed local hero Yazeed Al-Rajhi, who made it two Toyotas on the podium.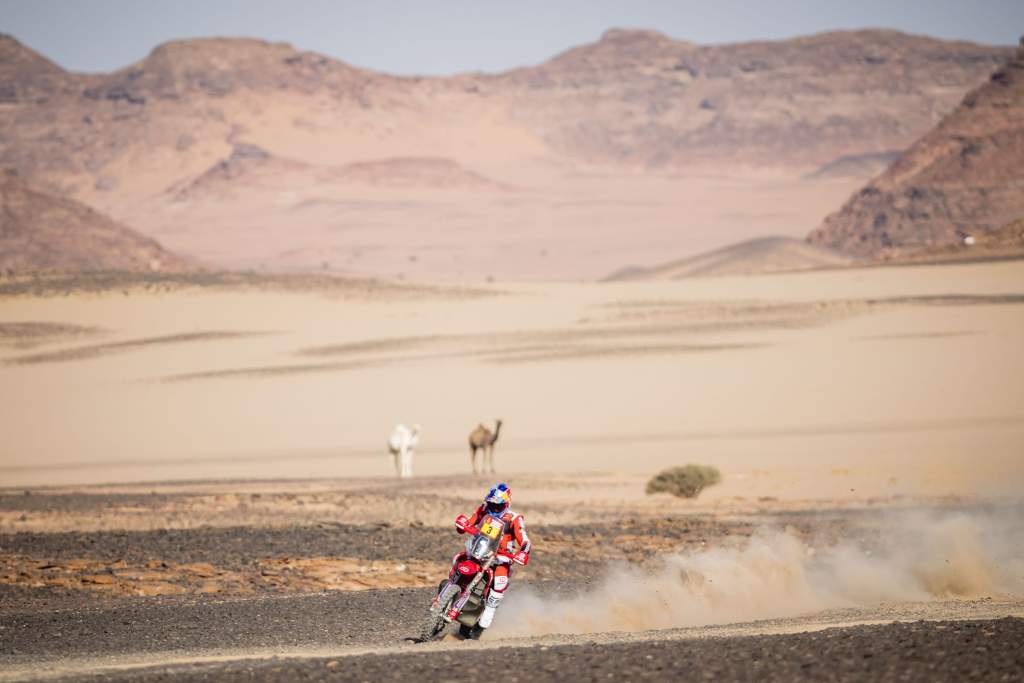 In the bikes' class, the Dakar trophy returned to the KTM family after back-to-back Honda wins – albeit this time it wasn't KTM itself but sister brand Gas Gas that brought home the trophy.
In what was a close marathon typical for the class, Sam Sunderland made the crucial break in the penultimate stage, benefitting from others' navigational woes to jump from fourth to first, leapfrogging Adrien van Beveren (Yamaha), Honda's new recruit Pablo Quintanilla and Mathias Walkner (KTM).
The seven-minute lead established by Sunderland was subsequently enough for him to ease through the final stage and add a second Dakar win to his triumph with KTM back in 2017.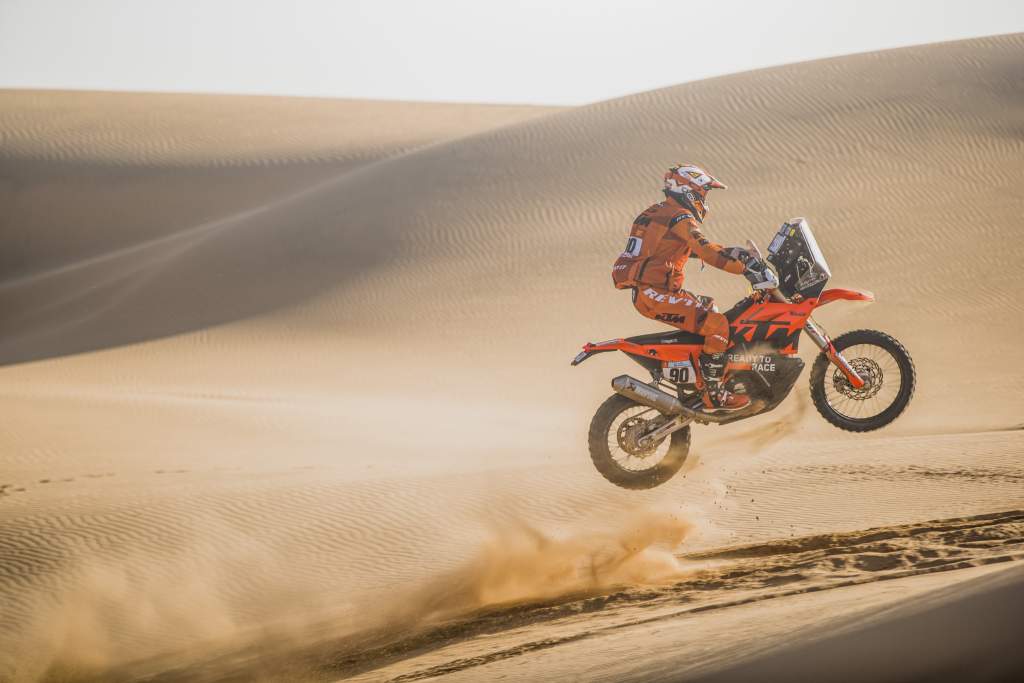 MotoGP convert Danilo Petrucci had an excellent first Dakar for KTM, albeit wasn't in contention for much in the overall classification due to an early mechanical failure.
He suffered a few bruising falls over the course of the marathon, but also grabbed a headline-making stage win.