Few other motorsport series have as prominent a 'live' broadcast slot on free-to-air TV as Extreme E and yet the series that features teams backed by Formula 1 champions Lewis Hamilton, Nico Rosberg and Jenson Button and one entered by McLaren has struggled to make its mark on the motorsport landscape.
The all-electric SUV championship followed in the footsteps of Formula E and boasted a stellar driving line-up for its inaugural season in 2021, including rally legend Sebastien Loeb and rallycross title-winning machine Johan Kristoffersson who were racing for Hamilton and Rosberg's teams respectively against the likes of Button (driving for his own team), another rally legend in Carlos Sainz Sr and then-one-time W Series champion Jamie Chadwick.
But fast forward to year three of Extreme E and Sainz, Loeb and Chadwick are gone while Button didn't last longer than one round behind the wheel. Button's team employed one-time F1 race winner Heikki Kovalainen at the start of 2023 but he departed after just one weekend.
Sainz's departure was injury-related but Loeb, Button, Chadwick and Kovalainen all seemingly decided that Extreme E wasn't a long-term prospect for them, at least behind the wheel in Button's case.
Even team owners Hamilton, Rosberg and Button can scarcely be seen on Extreme E's coverage. Their degrees of personal involvement have been varied but – as was probably always going to be the case – the famous F1 team owner names have on average been infrequently appearing figureheads.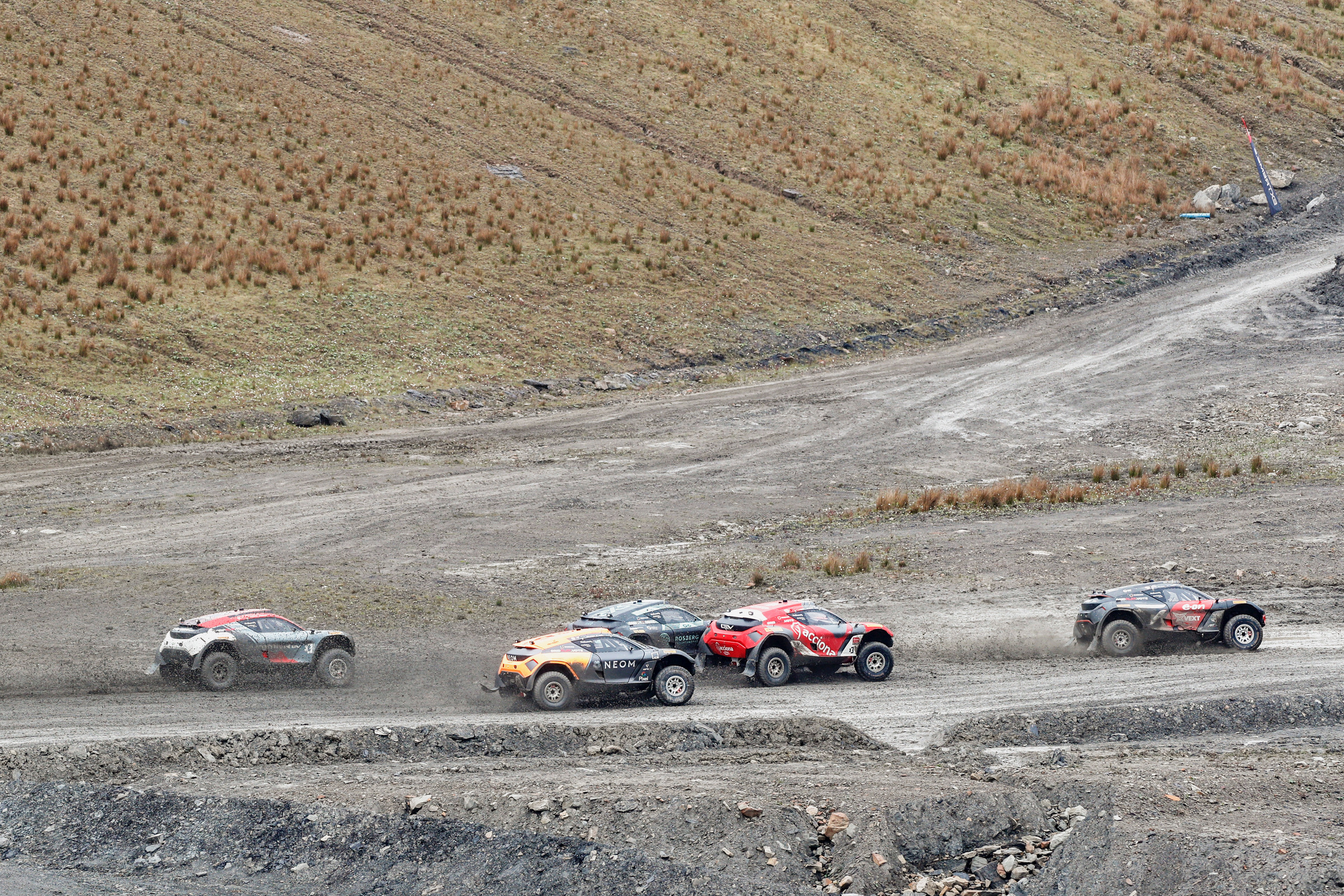 And that's a problem for Extreme E's popularity as the crossover appeal with other series was a key cornerstone of the championship.
Media interest in Extreme E has waned and its main stories rarely stand out amid an increasingly crowded motorsport space. McLaren's added XE to its growing roster of non-F1 activities, but its IndyCar title bids and strong start in Formula E have gathered more attention.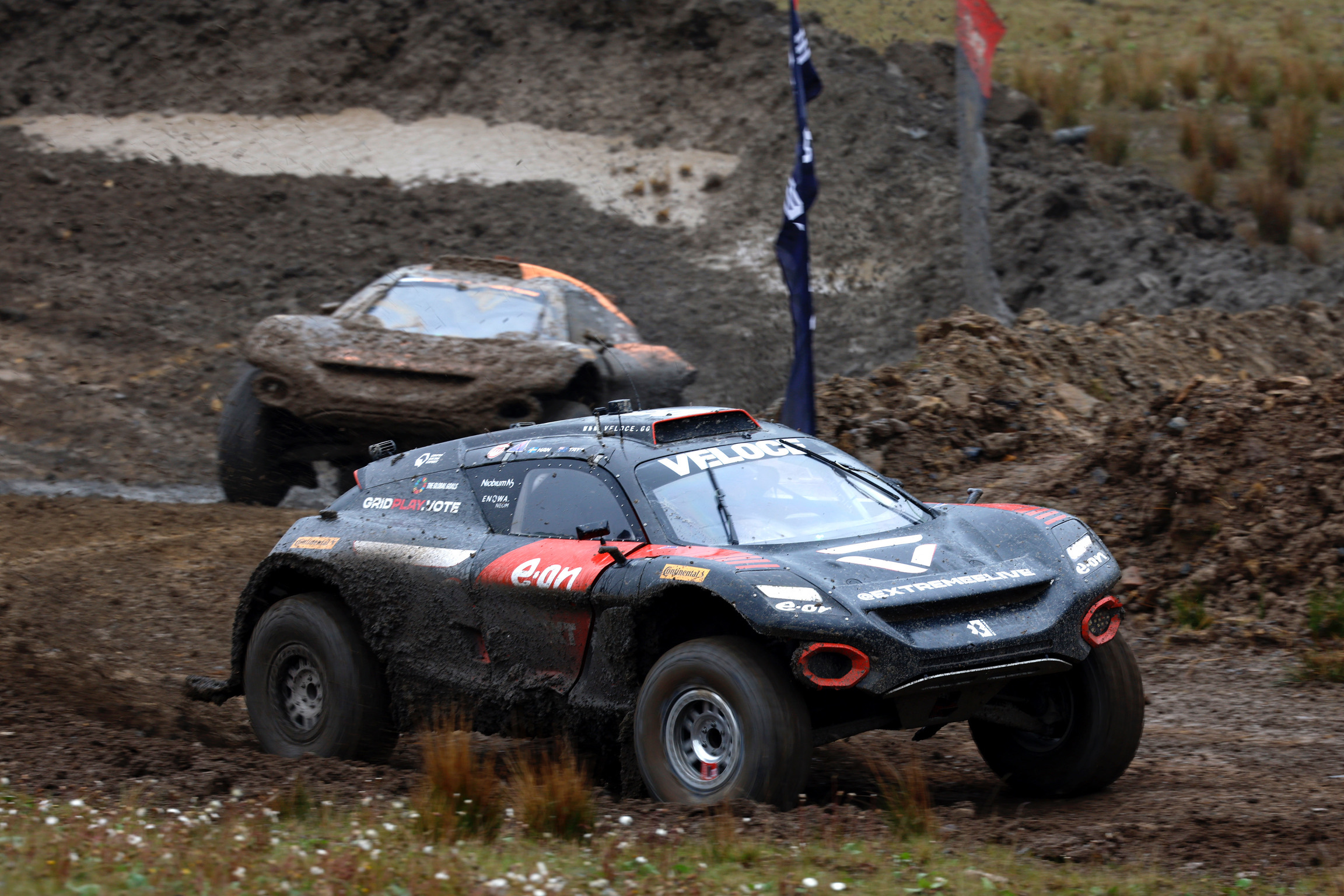 We properly checked back in the series during the second round of its 2023 season at an ex-coalmine in Scotland to see if it was been unfairly overlooked.
The action has certainly come a long way since the woeful one-lane racing of the series' inaugural event in Saudi Arabia back in 2021.
But what instantly leaps out to you is the spate of crashes that resemble something of a demolition derby on the opening lap at times, as the heat below shows:
Chaos into the first corner of Q2 Heat 1 as @CCXMotorsport and @ABTMotorsport go into the hay bales 👀#ExtremeE #HydroXPrix pic.twitter.com/xsOy88JaEi

— Extreme E (@ExtremeELive) May 14, 2023
That incident necessitated a permanent slow zone in that section for the subsequent races which caused a bizarre scenario where drivers would race flat-out for the opening couple of corners before grinding to a snail's pace for the slow zone before resuming full speed after it – and drivers would routinely enter that slow zone side-by-side.
When you see the onboard footage from the drivers it's not hard to see why these incidents keep happening as the visibility with the spray and mud is horrendous for every driver who is following another car.
Racing in Scotland be like… 😎#HydroXPrix #ExtremeE pic.twitter.com/lz2MGXgHv3

— Extreme E (@ExtremeELive) May 13, 2023
It's a hard problem to fix, after all the terrain of the circuits is in the DNA of the series but fundamentally there's a reason why off-road racing is usually limited to short, sharp tracks.
It makes the overtakes when they come really impressive – and Extreme E's condensed two-hour broadcast package of the weekend's action does a decent job of cutting out some of the line-astern racing.
But it's also a broadcast package that uniquely tries to combine racing with its off-track environment message in a way that just doesn't really work. Not enough of the two-hour broadcast (including painful ad breaks) is actually dedicated to racing.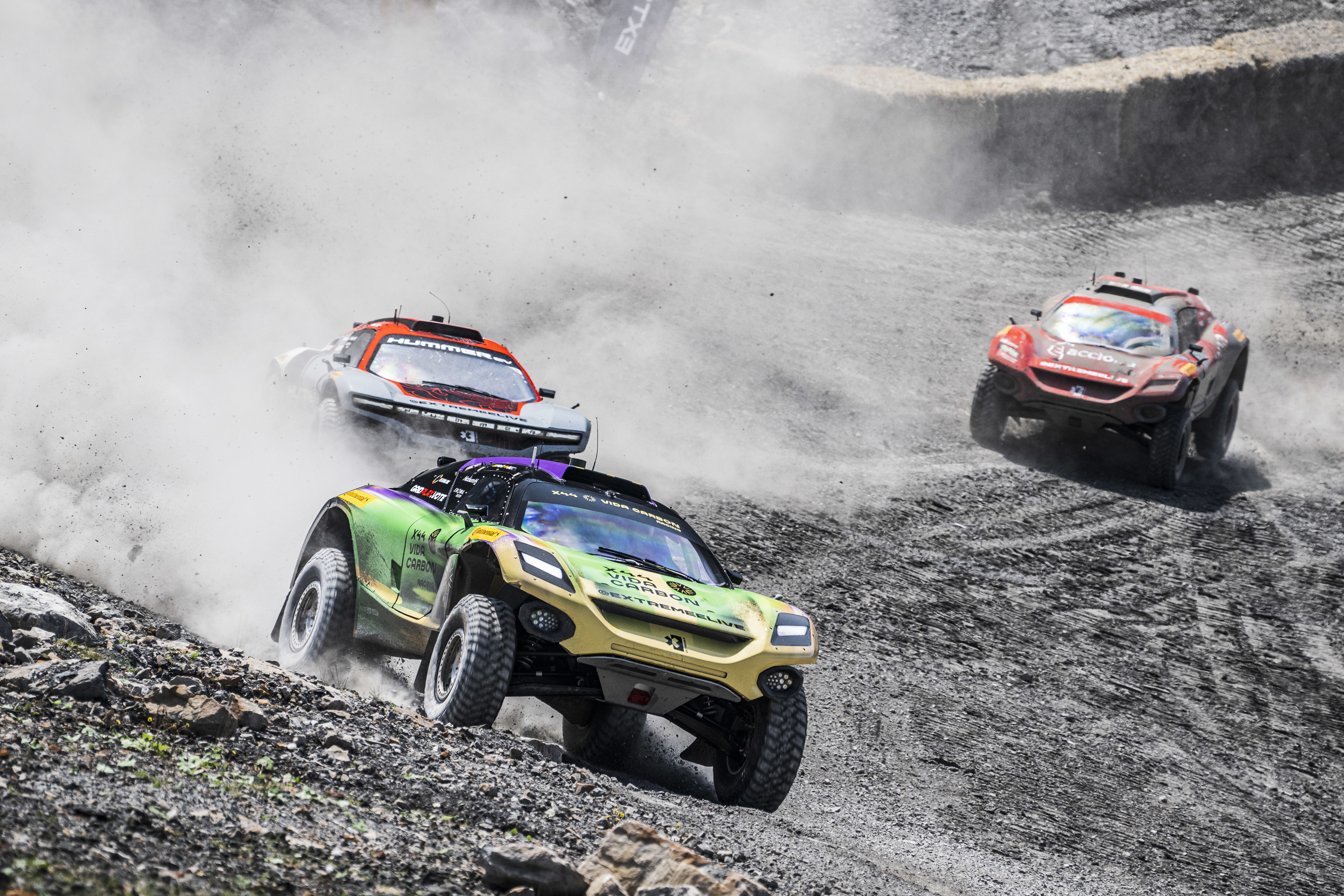 The racing itself is fairly unpredictable – four different event winners in the last five rounds – and fans of off-road racing have plenty to enjoy but it's just not quite engaging enough to attract a more general motorsport audience.
The format – which has consistently been modified and tweaked since Extreme E's first race – is still far from the sweet spot it needs to be in and stops it from promising the same quality of racing that the likes of IndyCar and Formula E can offer.
Its gender diversity is refreshing and female drivers are given the spotlight here more than any other series but because of the mandatory 50/50 gender split, the victories and personal triumphs they achieve don't feel quite as earned or elevated as – for example – the recent spate of female drivers finishing on class podiums in the World Endurance Championship.
Extreme E has plenty of good ideas, some really cool and unique venues and solid drivers but something has just never quite clicked with the series.
Most of its initial star names have faded away, many of the question marks over the quality of the racing and the racing/environmental message balance remain and its calendar still contains far too many 'TBCs' and cancelled races.
There are plans to launch an 'Extreme H' that will feature the same cars but with hydrogen power, an area largely untapped in motorsport unlike the electric angle that Formula E has been leading the way in (albeit not without its stumbles) since its launch in 2014.
The idea is for Extreme H to co-exist with Extreme E but for the two to potentially merge if hydrogen power proves to be a success.
Therein lies a potential unique niche for Extreme E to bed itself into and try to succeed where it's previously faltered, because right now you can't help but feel it's Formula E's less-loved sister and a series that's used up all the value of its initial 'Hamilton versus Rosberg versus Button' appeal.