If there were any lingering questions about whether the new-look DTM was worthy of the name, the Norisring finale should have put all that to bed.
After all, as remarked by several members of the The Race's staff when discussing the final race in question, is there anything more quintessentially DTM than a title being decided by outrageously questionable bumper-cars driving and egregious team orders?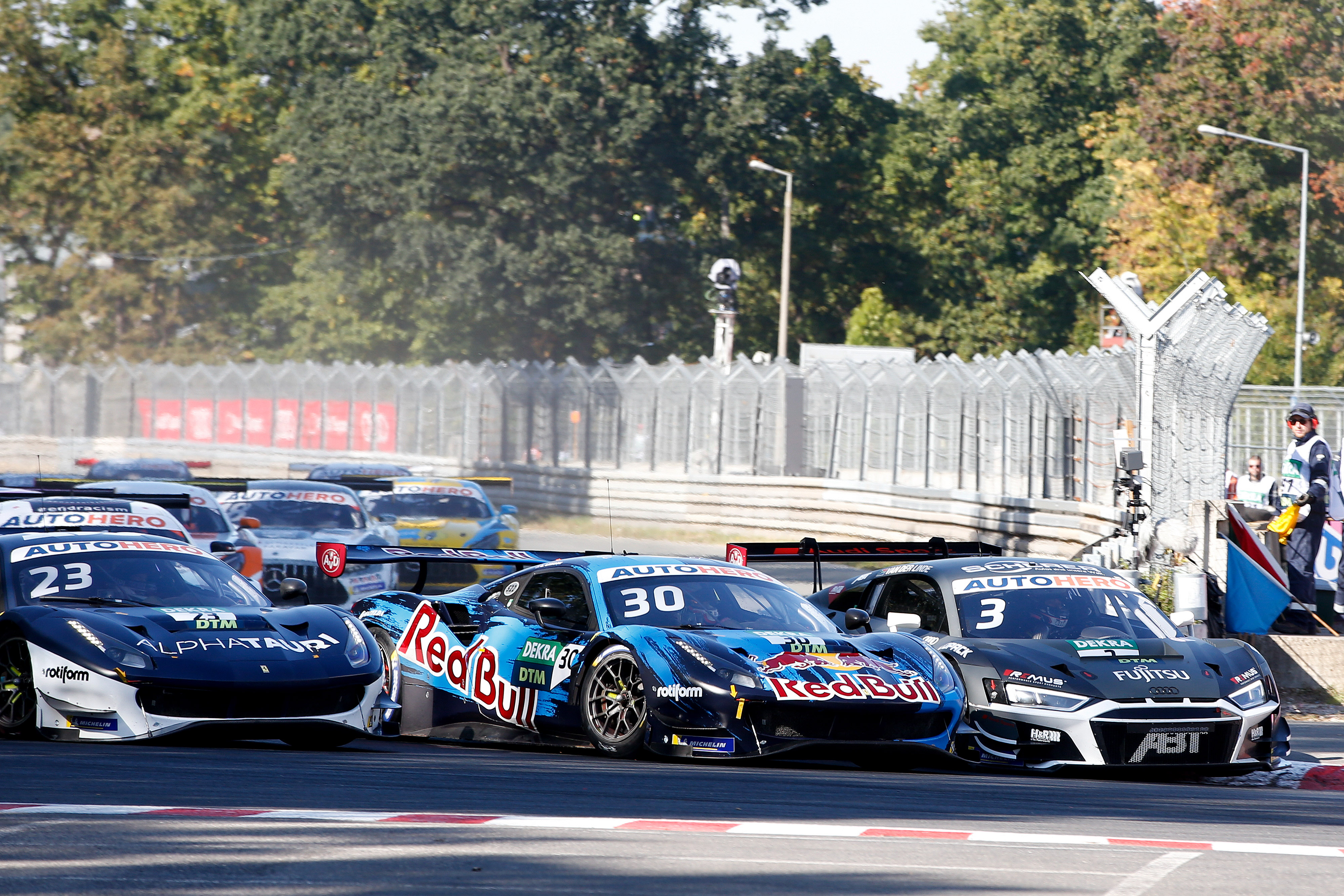 It is nothing new at all. Red Bull junior Liam Lawson had a healthy cushion coming into the final race weekend and put his Ferrari on pole for both races, but he was compromised by a Turn 1 divebomb in the first race of the weekend and then had his car effectively broken by a considerably worse Turn 1 divebomb by the same offender in the second race.
Even taking his rookie status aside, it's fair to say Lawson would've been a deserving champion – the deserving champion – but titles aren't awarded on merit alone, and thank goodness for that.
Every bit of what happened was understandable and ultimately HRT Mercedes driver Maxi Gotz – a GT3 stalwart who had an altogether great season (12 top-fives in 16 races) – scored the most points and won't look out of place in the pantheon of DTM champions. And it's not his fault that the guy he snatched the title from got taken out in a terrible manoeuvre – that's just racing, man.
Driving like this has no place in any racing series, professional or amateur.

To say afterwards: "I had to risk everything" and "I was surprised Liam put up such a fight" is nonsense.

And he only got a 5-sec penalty for it. DTM and F1 must share officials 🤦‍♂️ pic.twitter.com/pDEWNC7GIx

— Glenn Freeman (@glennfreeman39) October 11, 2021
And yet. And yet, and yet, and yet. And yet, this whole situation, though completely logical and something that really could have happened in any DTM season or pretty much any season in a team-based racing championship, was just unbelievably gross, with seemingly every extra layer compounding the grossness of the whole enterprise and marring every fond memory of what had been a pretty good 2021 DTM season.
As somebody who very occasionally worked in the DTM paddock in the past, I should have a higher-than-average tolerance to both petty inter-manufacturer drama and drivers being team ordered past half the grid – ultimately, when there were three manufacturers each fielding eight cars, that was usually what the title fights boiled down to.
Yet it was impossible to watch the final Norisring race without a sinking feeling in my stomach. And while keen readers will rightly point out that I may have had a horse in the race – having written about Lawson's impressive campaign and keenly followed his efforts in the DTM in particular – I can't imagine having a different reaction if the same befell any other title contender.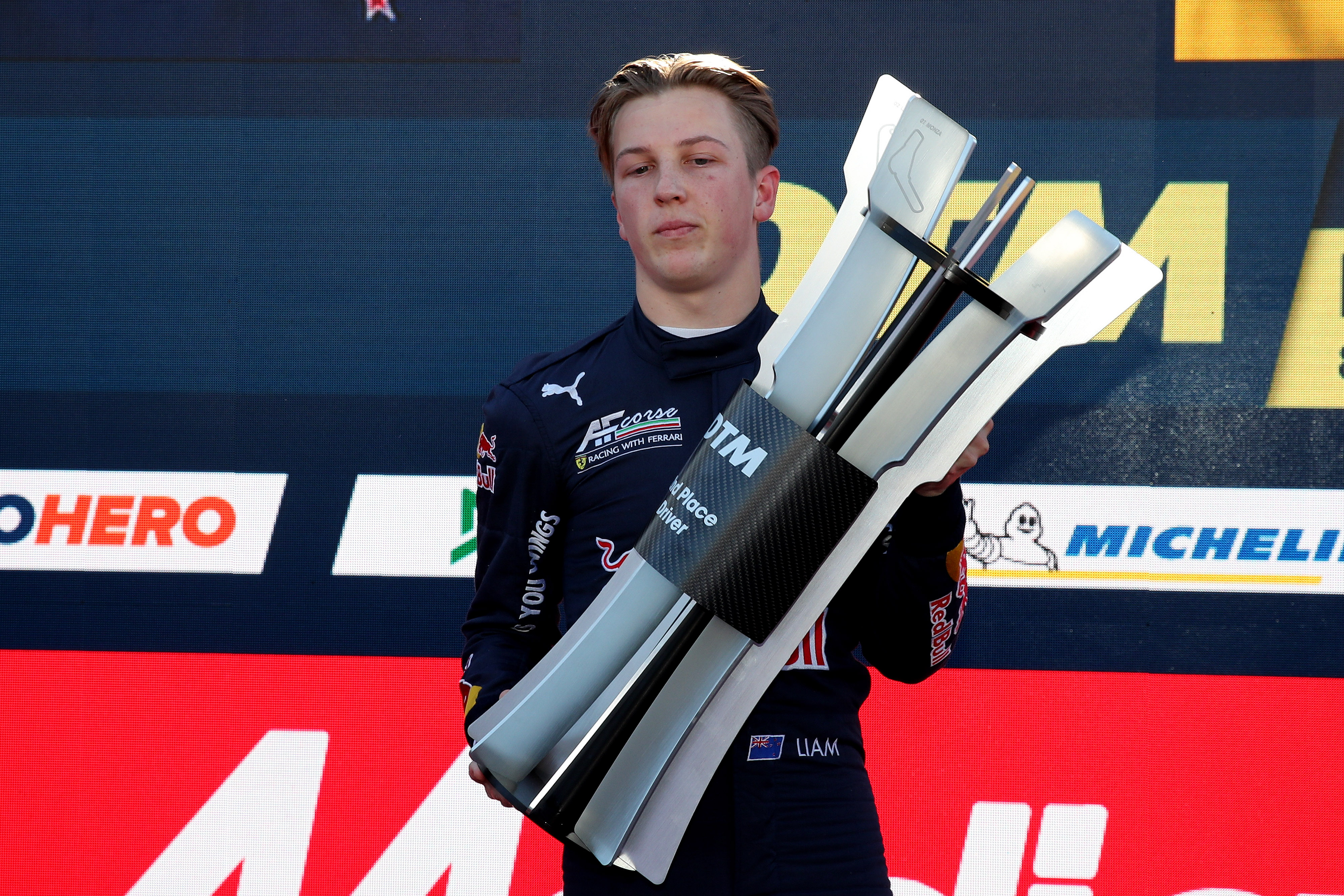 Interviewed after a pretty sad championship podium ceremony, a clearly heartbroken Lawson focused his ire on Kelvin van der Linde, who had been his main title rival coming into Norisring, describing him as an "idiot".
I obviously won't go that far, but given that in the Saturday race van der Linde basically went straight at the Turn 1 hairpin and very nearly took Lawson out of the race, to do it again on the Sunday race and actually succeed – while basically cutting the corner – was frankly inexcusable.
And though it ultimately proved irrelevant, the fact the stewards saw fit to only reward it with a five-second penalty added insult to injury – a 'Schumacher 97' penalty would've been the only appropriate course of action, because it was basically the same situation.
The fate of Lawson's title was basically decided at that point, although he could've yet prevailed if van der Linde's late-race contact with Gotz – brought on by what can only be described as a desperate defensive move – caused enough damage to the Mercedes.
Beyond that, Gotz had the red carpet unfurled in front of him. He was seemingly being protected by the fellow Mercedes of Dani Juncadella from behind, and then obligingly waved past by Philip Ellis and race leader Lucas Auer, who at one point was over 10 seconds clear of the eventual champion but slowed down dramatically in the closing minutes.
All of these drivers competed for a different team to Gotz, but the triple star on their cars counted for more.
Said Gotz: "Of course I got some help from my [Mercedes] team-mates, they were playing a good game today, and we did it better than the others."
About that. It is true that Lawson's AF Corse/Red Bull team-mate Nick Cassidy, making his DTM debut on the weekend in place of Alex Albon, was clearly aiming to help Lawson's title. He did effectively play rear gunner on Saturday.
But Lawson and Cassidy were the two Ferraris in the field. That's two Ferraris versus seven Mercedes cars – a very different feeling to when it was relatively even-numbered Mercedes/Audi/BMW line-ups playing games with each other.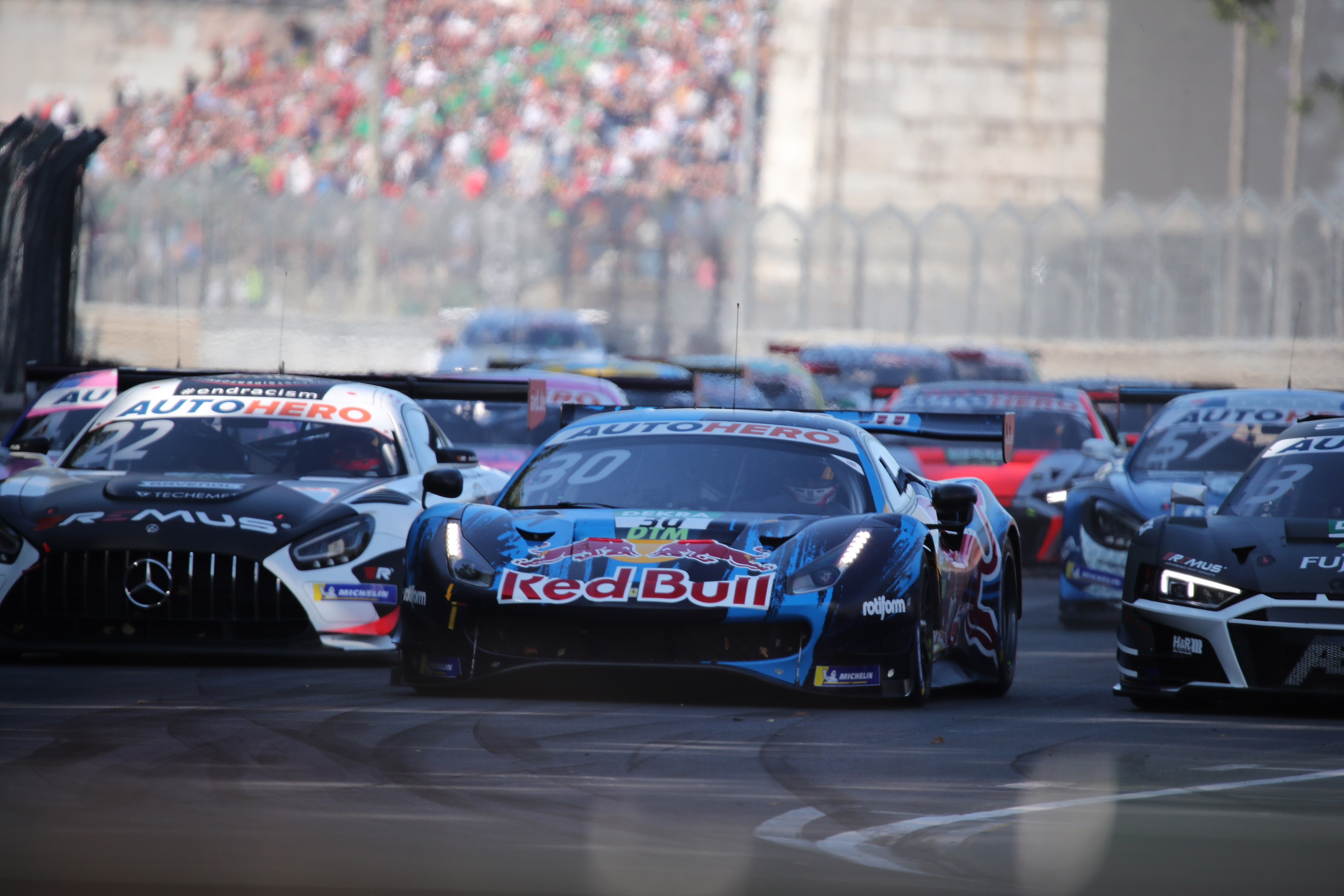 Maybe that was what made it taste even sourer than past machinations in the DTM. Maybe it wasn't – maybe it was just the situation by itself, the fact that it was such an obviously unjust way for a great title battle to be resolved.
Whatever the case, it is abundantly clear that it's not something people particularly liked seeing. It may be a fairly anecdotal metric, but DTM's international race highlight package for the Norisring finale has more dislikes than likes on Youtube, and even though it was a German driver with a German brand winning, the German commentary version has been rated even more harshly – and the comments are scathing.
And so they should be. This was bad. It was very DTM, but that doesn't mean it wasn't bad.
And I don't know how you even go about fixing something like that, or why you'd expect people to tune in for more.