Former MotoGP rider Dani Pedrosa will make his car racing debut later this year, competing in three rounds of the Lamborghini Super Trofeo series.
Pedrosa, who has previous experience testing racing cars, will race at Imola, Misano and Portimao for the FFF Racing team that won the GT World Challenge Europe (then known as the Blancpain GT Series) title in 2019.
The Super Trofeo is a one-make series for Lamborghini Huracan Super Trofeo Eve cars, with two races of 50 minutes each, both with a mandatory pitstop.
Pedrosa will line up at one track that he is particularly familiar with, Misano, where he was a two-time MotoGP race winner. Both Imola and Portimao – the Portuguese circuit that joined the MotoGP calendar only after his retirement – will be new to him.
"I'm very happy to start this new adventure with Lamborghini and the FFF Racing Team," said the 54-time grand prix winner.
"It's my first [racing] experience on four wheels and, although I still have a lot to learn, I feel very excited. I can't wait to learn all the tricks of the trade and start at my best."
While Pedrosa added "the hope is obviously to have fun", it wouldn't be too much of an upset if he surprises some of the regulars in the process.
He impressed nine-time Formula 1 race winner Mark Webber when he tested a Red Bull F1 car at the Red Bull Ring in 2018, and Pedrosa admitted at the time that while it was a different skillset, it was one that came naturally.
"Being on a bike is like on a wild horse, being in the car is just going super fast and really something that sticks to the ground," he explained. "It's unbelievable, I'm super surprised.
"In the corner it's so strong on the neck and the car still wants to go even faster. I'm really impressed. I'm still with my mind completely blown away as the feelings you get on the track is unreal. Every time you're learning new things."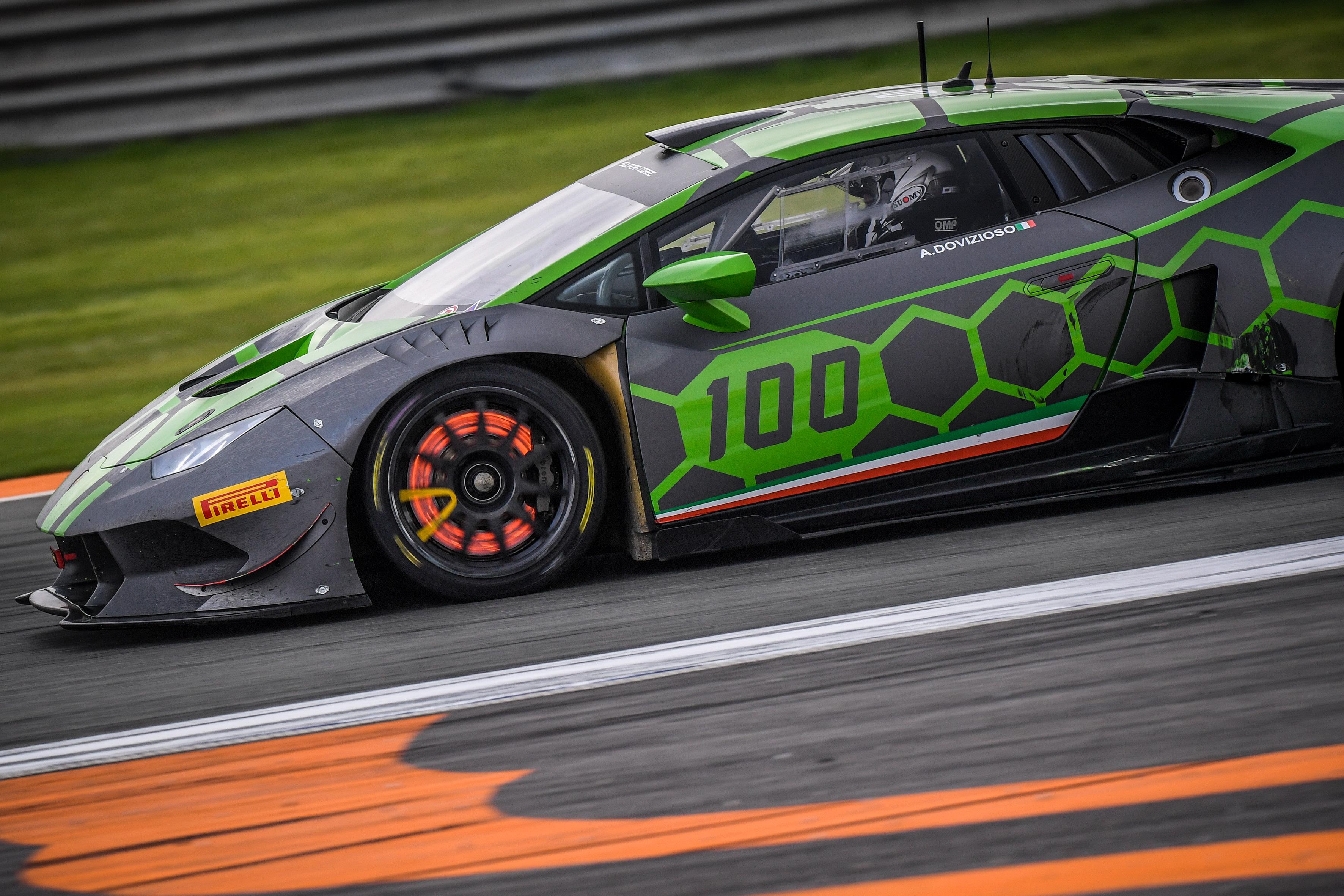 Pedrosa is not the first motorcycle racer to tackle the series, with motocross legend Tony Cairoli, Belgian GP race winner Didier de Radiguès, supercross superstar Chad Reed, and Pedrosa's former team-mate Andrea Dovizioso (pictured above) all having competed in the Super Trofeo as well.
2021 MotoGP runner-up Pecco Bagnaia was also scheduled to make his debut in the series last year, in part thanks to his role as a Ducati factory rider – with the Italian brand sharing an owner with Lamborghini as part of the Audi group.
However, that announcement was reversed at the last minute as his involvement in the 2021 MotoGP title race heated up, even though his four wins from the final six races of the year weren't enough to stop Fabio Quartararo from clinching the crown.