On Monday morning Toyota announced that its long-time World Endurance Championship racer and former Williams-Toyota Formula 1 driver Kazuki Nakajima will take up a new position as vice-chairman at Toyota Gazoo Racing Europe.
That was not a major surprise after last month's announcement 36-year-old Nakajima was stepping out of the Toyota GR010-Hybrid Hypercar cockpit.
But the additional revelation that his former stablemate at the Toyota WEC team – and fellow ex-Toyota F1 protege – Kamui Kobayashi would be taking up a team principal role while still driving had many of us doing a swift double take of the press release.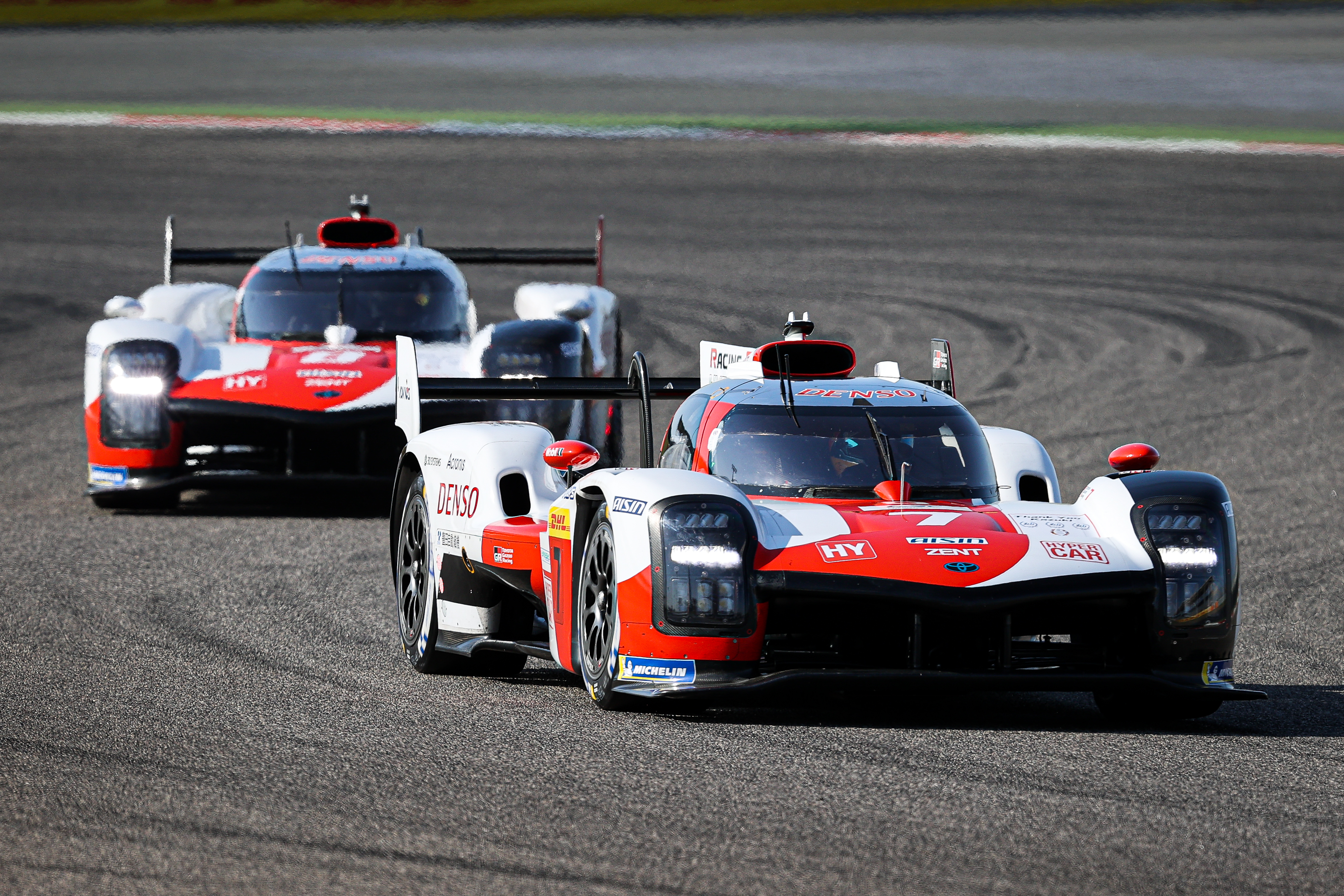 This player/manager role is seldom held in motorsport, especially at a level such as a factory WEC programme with a major manufacturer.
More familiar are advisory or ambassadorial roles as seen with Alex Wurz at Toyota. Then there are the more full-time appointments such as Allan McNish at Audi or Marc Lieb at Porsche.
But a current driver having a senior management position while competing as well is far from the norm.
The background to this is part far-sighted strategy and part reward for hugely decorated homeland drivers within the Toyota fold.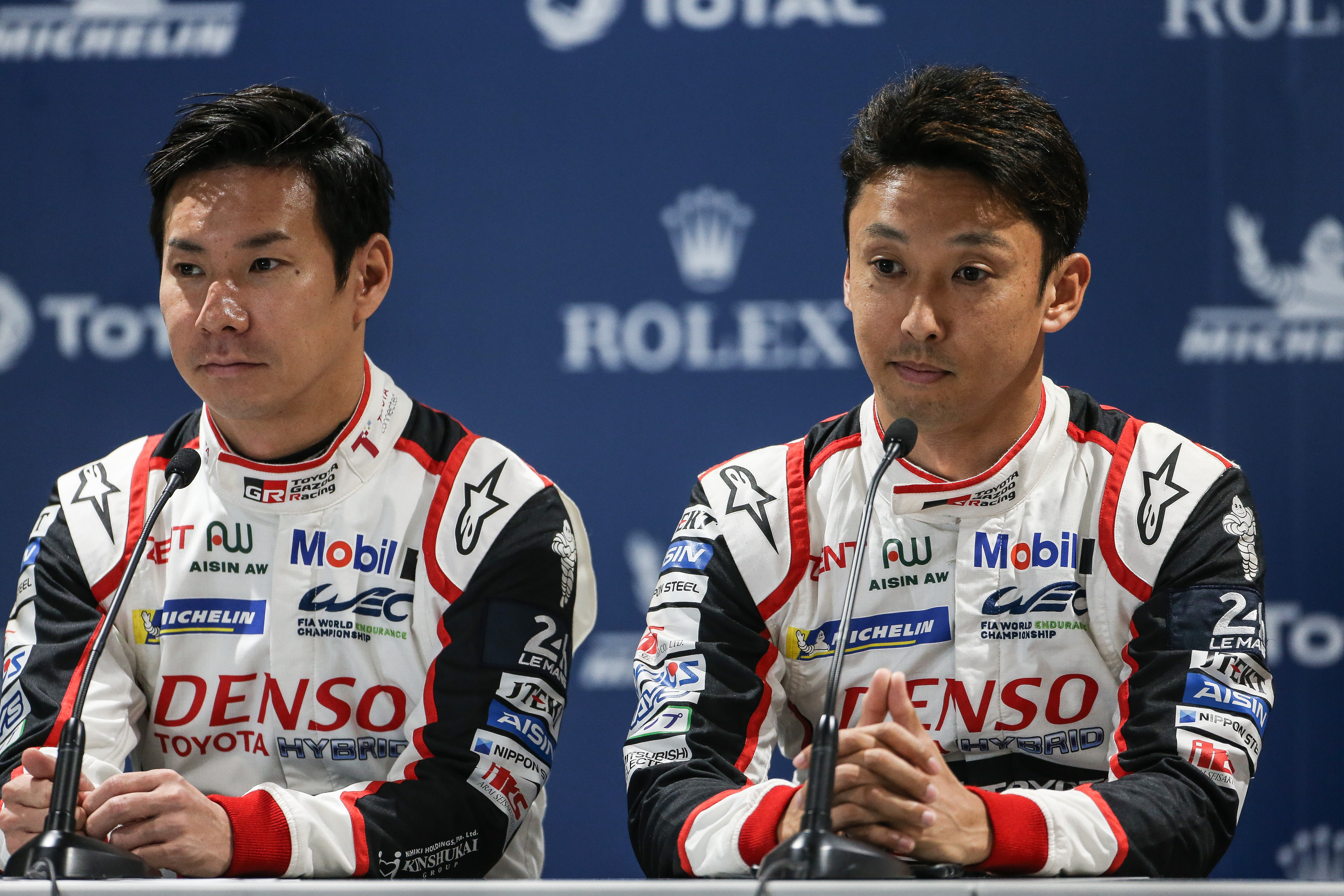 But what links both of these things is Akio Toyoda, the president of Toyota Motor Corporation.
This goes to the very top of the tree, and it has roots focused on ensuring that drivers are at the centre of things as the Hypercar era unfolds.
This practice comes from the automotive tentacles of the company, which is steeped in protocols and business acumen that is entrenched in loyalty.
Toyoda's philosophy is spreading to motorsport too now, with this latest move a clear indicator that Toyota is putting in place a firm structure for the long-term. Whether that is for the WEC or other programmes is irrelevant in a way. Its World Rally Championship squad now being run by Jari-Matti Latvala – Toyota's first rally winner in its WRC comeback programme – fits the bill too.
The main thrust is that Nakajima and Kobayashi, Le Mans 24 Hours winners and WEC champions both, will be seen as integral and successful Toyota men, not just for their sporting prowess but beyond that into the boardroom and sporting arena.
Yet these are not mere figurehead positions. Rather they will be an active part of the management team, with experienced senior colleagues in team director Rob Leupen and technical director Pascal Vasselon, also keeping their operational, management and technical remits.
Nakajima's journey to this stage of his career has been intriguing, and it is one which on paper is mirrored by Kobayashi but with obvious differences.
There are just 21 months between them in age, but both have their racing roots deeply cultivated in Toyota's ambition to nurture global racing stars.
The roots might be similar, but the routes are very different.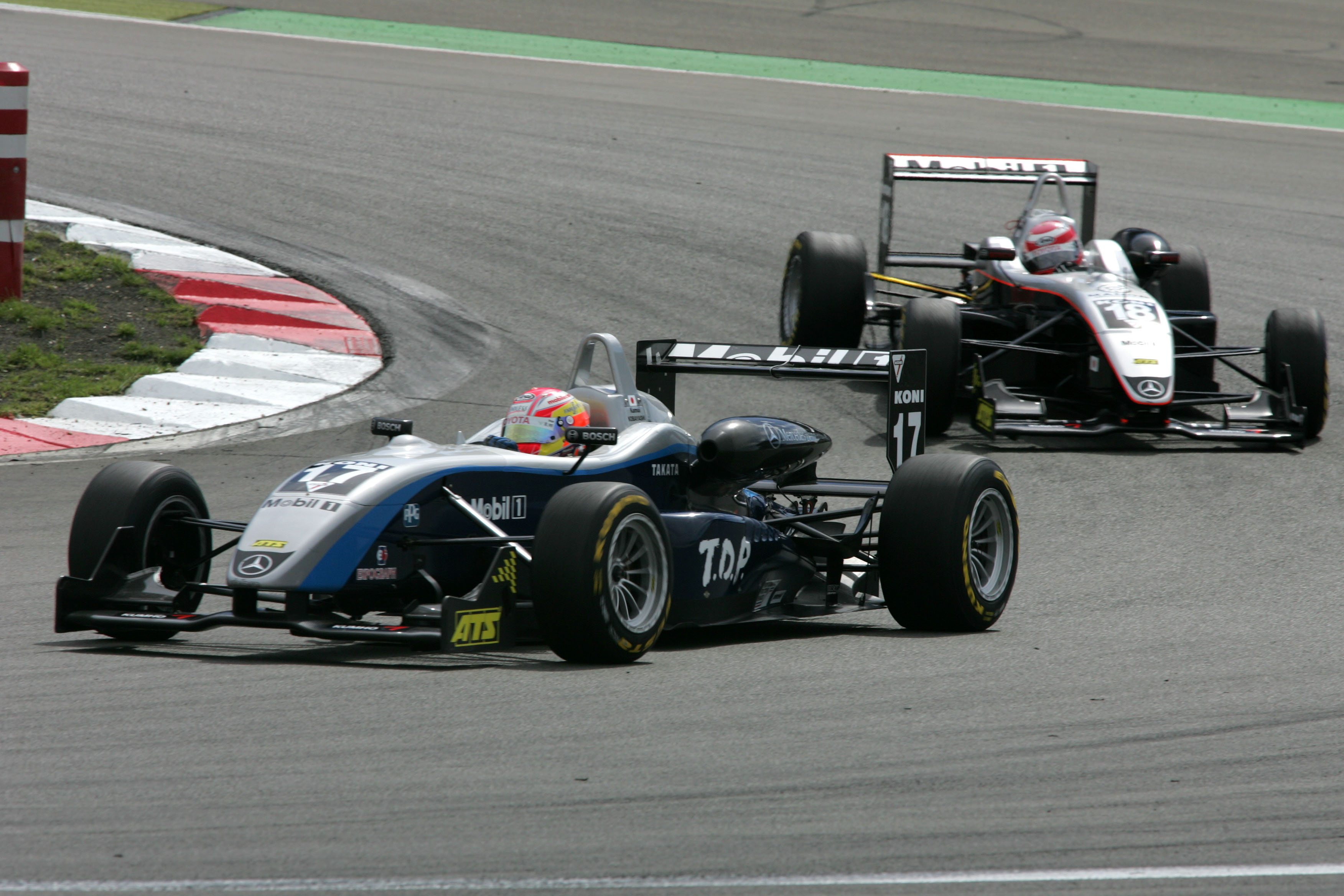 Kobayashi came to Europe earlier in his career but by 2006 the pair were sparring in the F3 Euro Series together, Nakajima with Manor and Kobayashi with ASM, the precursor to today's ART Grand Prix set-up.
They finished just two points apart that season, to Nakajima's favour, but the remarkable thing was that neither of them were the leading Japanese driver!
That honour went to third placed Kohei Hirate – pictured below on Toyota F1 test duty at the end of 2006. His career never recovered, on an international basis, from a disastrous 2007 GP2 campaign with Trident.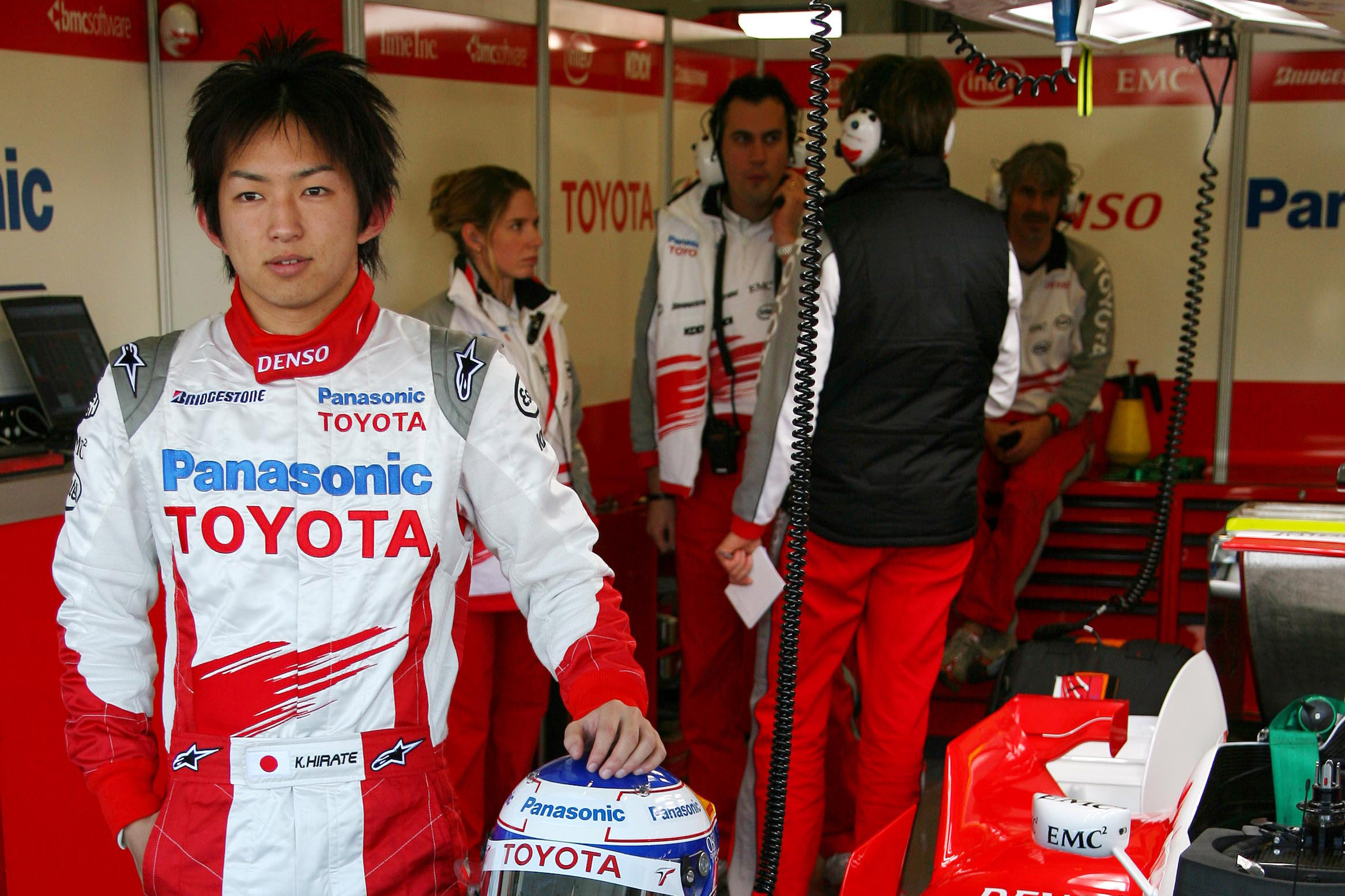 Nakajima and Kobayashi made their F1 debuts two years apart – in 2007 and 2009 respectively, albeit at the same track – Interlagos.
The similarities in their F1 careers then dissipated as Nakajima's tailed off after two only occasionally promising seasons at Williams, while Kobayashi had a typically energetic ride encompassing Toyota briefly, and then Sauber and Caterham.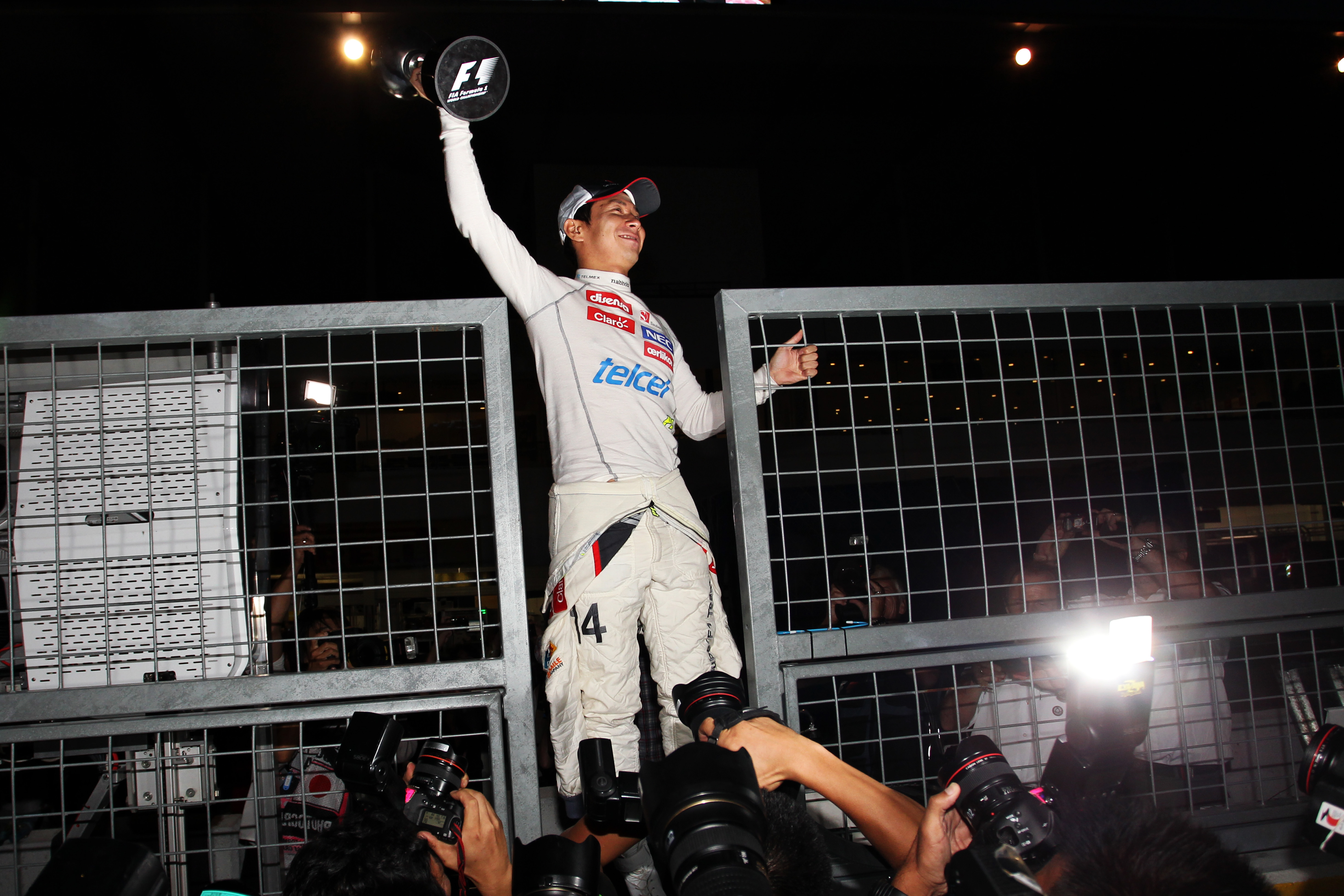 But it was in endurance racing where they tasted their greatest successes, but intriguingly they came only after the bitterest of defeats.
"Le Mans 2016 was maybe the worst moment which you can ever imagine," Nakajima said of the day he, Anthony Davidson and Sebastien Buemi retired while leading on the final lap.
"I believe this was a key point for us to build up a stronger team and to be ready for the first win which happened in '18."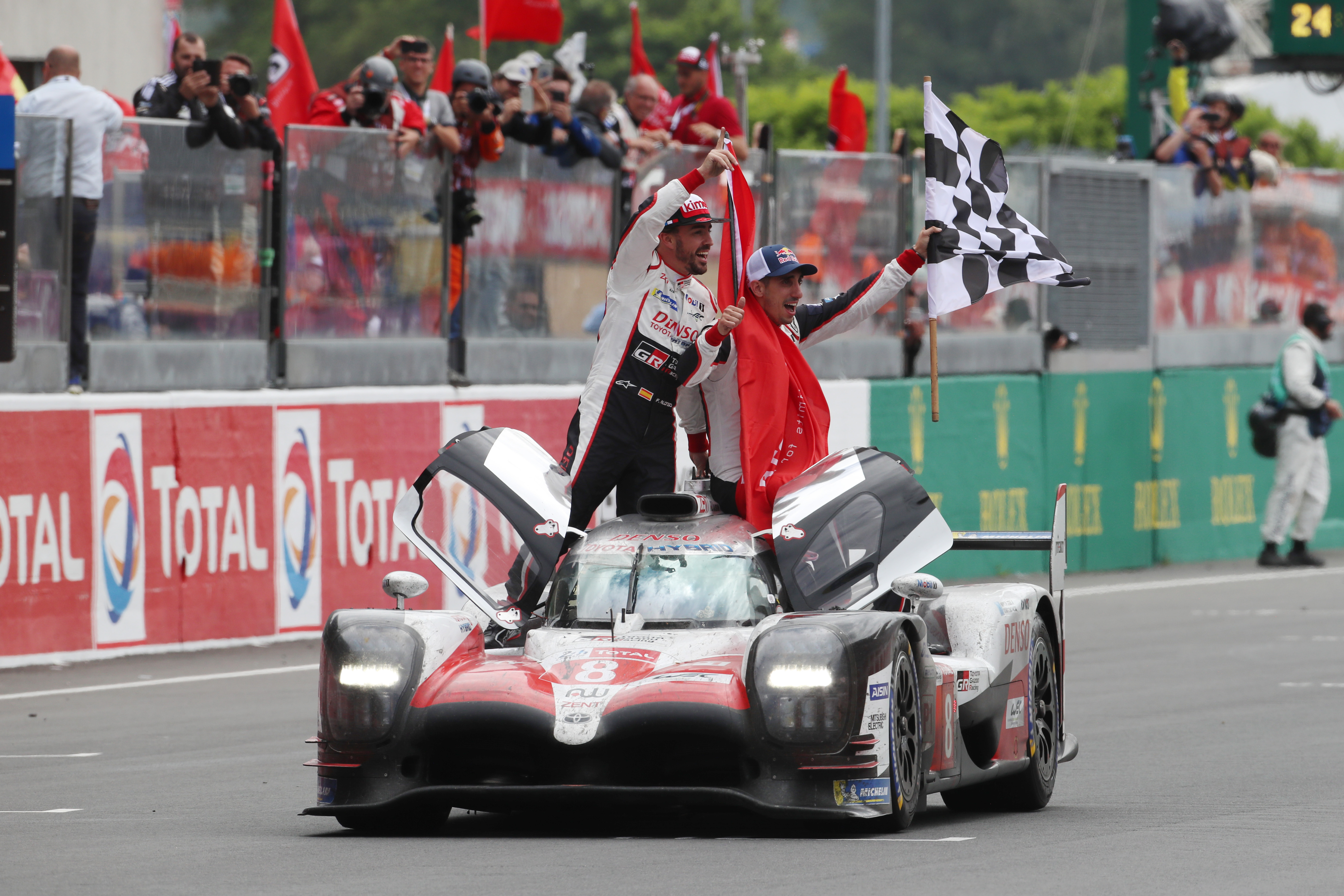 It's also a testament to Nakajima's delightful nature that when I asked him last month in Bahrain about any regrets in his endurance career, he immediately cited not his own situation but that of former team-mate Davidson, who announced his full retirement from competing at the same time.
"The only regret or what I missed is Anthony Davidson, who had the announcement of retirement," said Nakajima.
"This just reminded me at that time [in 2016].
"Myself and Seb managed to win the race later but I just missed the opportunity to win the race together with Anthony at the third time, so it just made me think about this and made me a bit emotional."
Perhaps some of the reasoning for Nakajima's new challenges is right there in those words.
Just the clear understanding that success, whatever the opposition might be, only comes with teamwork and an understanding of your fellow team-mates in high stress and high stakes situations.
For these reasons, Toyota has perhaps set in motion a masterstroke decision, one which can pay significant dividends, in what many to be a brand new golden era of endurance racing over the next decade and more