There's no race on earth quite like the Isle of Man TT.
Spectacular for a spectator, mind-blowing for a competitor, and sometimes gut-wrenching for someone in the paddock, there's nothing quite like it in terms of delivering the highest of highs and the lowest of lows – something that 2022's first running in three years once again showed, with a week of incredible racing and five tragic deaths.
First, a bit of background. It's been six years since I last visited the TT, despite not missing one of the preceding 10 runnings of the event, working every year as one of the official photographers.
Before that, Irish road racing was basically all I knew, thanks to a family background in the sport (my great uncle was Robert Dunlop's most loyal sponsor) – so please don't for one minute think that this is a hit piece on the race.
Quite the contrary, in fact. It's something that's in my blood, and to be honest that's not something I'm particularly happy about, because the best way I can describe my relationship with the TT is to say that I hate that I love it.
When you experience it, you immediately understand it. When I first went to Mugello for MotoGP, everyone insisted I go stand on the crest on the start-finish straight where MotoGP bikes are closing in on 230mph. I wasn't that impressed, to be honest.
That's because when you can go to places like Hillberry (where I watched Saturday's delayed Senior TT from, while helping with pit board dutiesfor old family friend John McGuinness), MotoGP loses some of its shine. Hillberry somewhere that McGuinness and Giacomo Agostini have both described as one of the best places to watch from, and you're stood literally centimetres away from superbikes doing 160mph as they tip into a fifth-gear corner.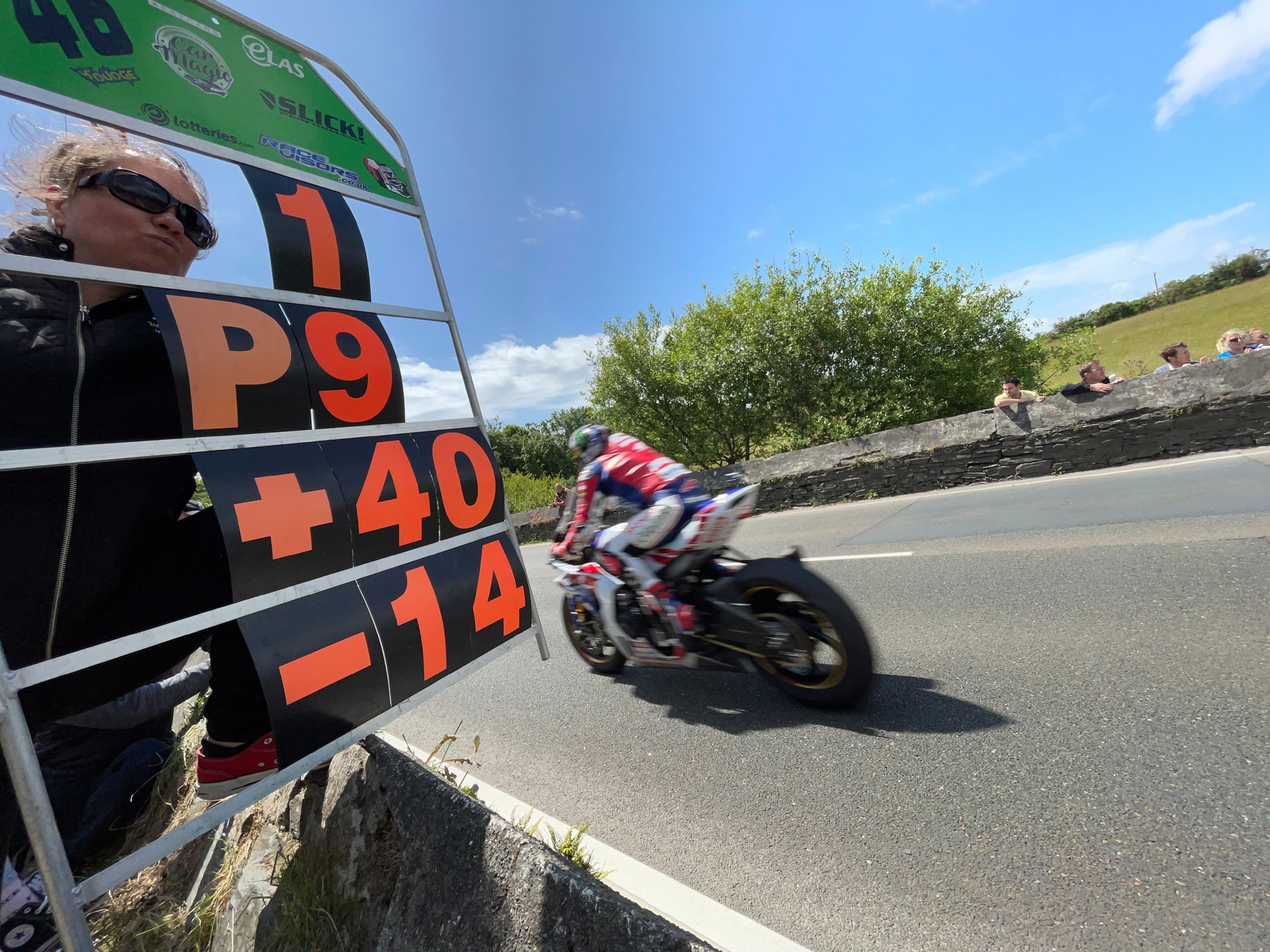 And if the drug, the draw, is that strong for someone like me just standing on the sidelines, just imagine what it's like for a racer. In an interview before this year's return, 23-time winner McGuinness described the TT as a drug, admitting that all he does from July to May every year is anticipate his next fix of it.
The thing is, too, people like him are all too aware of the risks in what they're doing. This year's TT was a brutal one, emotionally draining for the whole paddock amid what seemed like an endless series of tragic accidents.
To name one, Davy Morgan, who died during the opening Supersport TT, was a brutal loss, both for me personally and for the paddock at large. A fixture in road racing, an incredibly likeable character and the man who showed many a newcomer around a small Irish circuit for the first time.
I've known Davy as long as I've been involved in racing – more than half my life – and he and the four others who didn't return from this year's race will be missed so much.
I'm not trying to make light of their deaths in any way when I use any of the old cliches that always get rolled out at times like this: that they died doing what they loved, that they'd do it all over again, that they knew the risk. But the truth in all of those perhaps-overused statements is that it is very much the reality.
No one goes to the TT not intending to come back, but everyone who races on the 37.73-mile course knows that what can go wrong, sometimes without even any fault of their own. David Jefferies, a nine-time winner in 2003 when he lost his life, crashed on someone else's oil spill. Gene McDonnell was hit by a horse startled by an air ambulance. Nick Crowe lost an arm when a hare ran in front of his sidecar.
But danger happens in all walks of life and in plenty of other sports too, and it sometimes feels like the TT's problem when faced with opposition from people who've never experienced it is an issue more of branding than of genuine concern.
Reckless hooligan bikers taking over a small island and going wild and reckless for days? An uproar. But when the same number of people die every year on Everest (which averages five deaths a year)? Well, they're mountain men, adventurers; brave, heroic, fearless.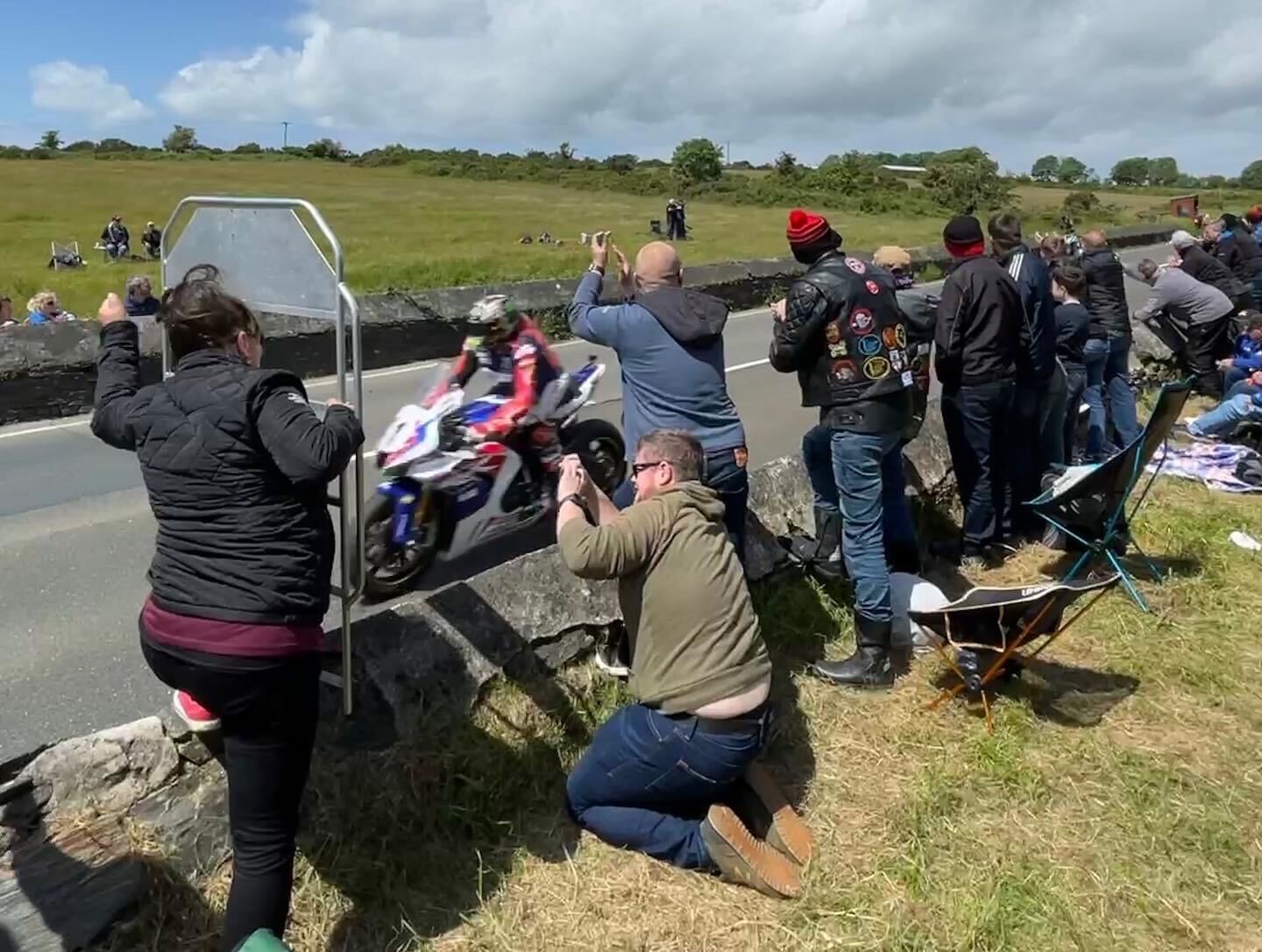 I'm not particularly a libertarian; I don't for a minute believe that we should be scrapping safety rules and tearing up 'red tape' in an attempt at deregulation.
But the TT isn't unregulated, no one is forced to be there, and it's always trying to be as safe as it can be – something I wish I could say for some of the other series I cover.
I'm pretty well-known for being vocal about always pushing for improved safety measures at MotoGP, and that normally leaves one question I get asked a lot around TT: how on earth do you reconcile asking for better safety at one series while continuing to support another that's orders of magnitude more dangerous?
Yet the TT is, in my opinion, far more proactive than MotoGP in many ways. Proactive rather than reactive responses? Check. Better concussion protocol? Check. Mental health care for riders and support staff? Check. An ability to actually learn from what has happened rather than continuing to make the same mistakes? Also check.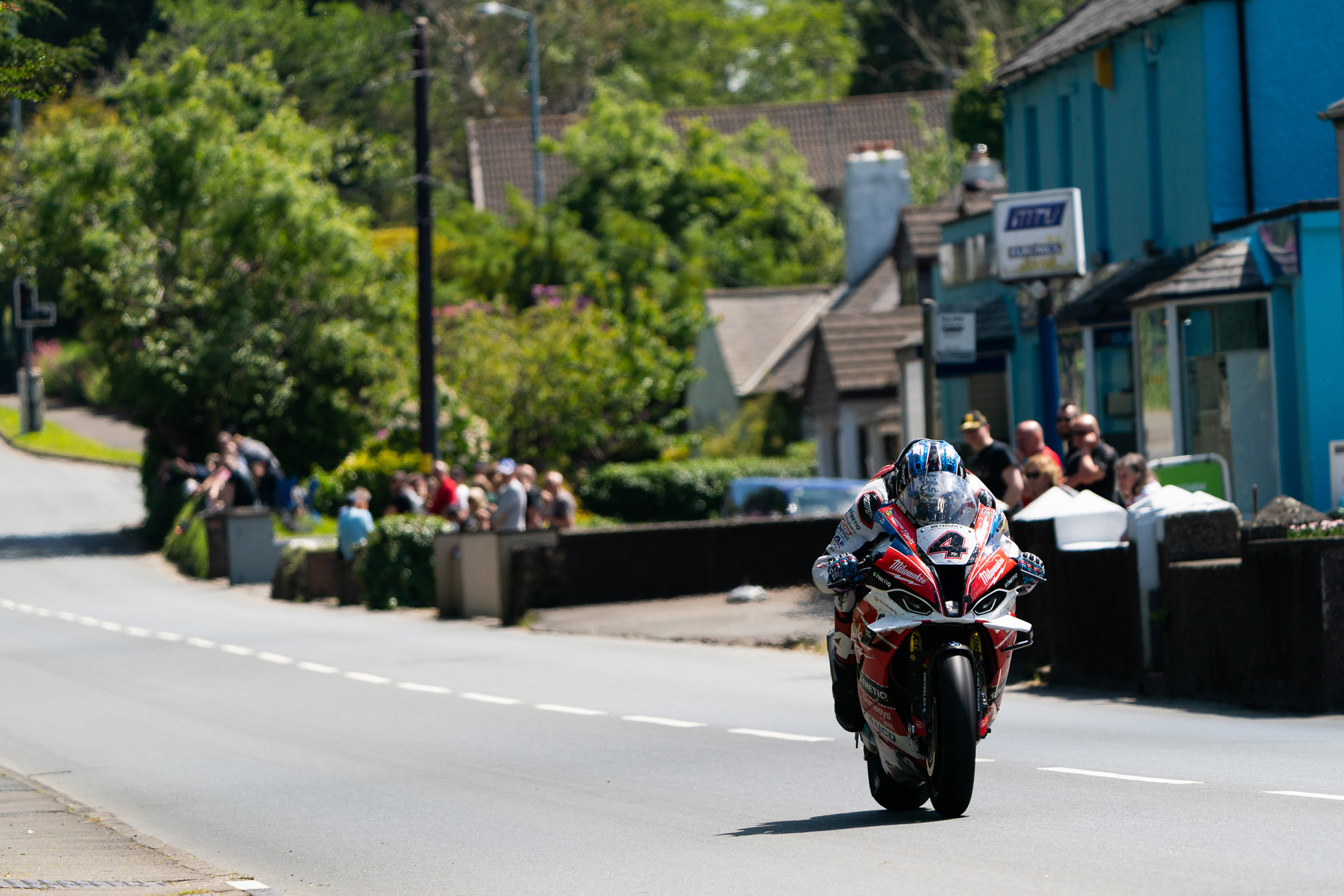 Don't get me wrong; there are still some things that need to be worked on.
Communication is one – it still feels like deaths are something that the organisers would rather sweep under the mat sometimes, with notices coming late in the day and often conveniently only after the remainder of the racing has been completed.
And of course, there's one major problem with trying to make the TT safer, as I've already touched upon: the course can simply never be fully safe, for all the reasons mentioned and more.
But as long as there are people willing to race on it – and I have a feeling that there will be for as long as there are motorbikes to race – then there'll be others drawn in by the drug that is the TT.
I sort of wish that I'd never become addicted to it, but I fear that it's far too late for rehabilitation now.