The factory Yamaha MotoGP team has unveiled a revised livery for the 2023 season, featuring camouflage elements.
Riders Fabio Quartararo and Franco Morbidelli revealed this season's M1 in Indonesia on Tuesday morning at a major Yamaha dealer event.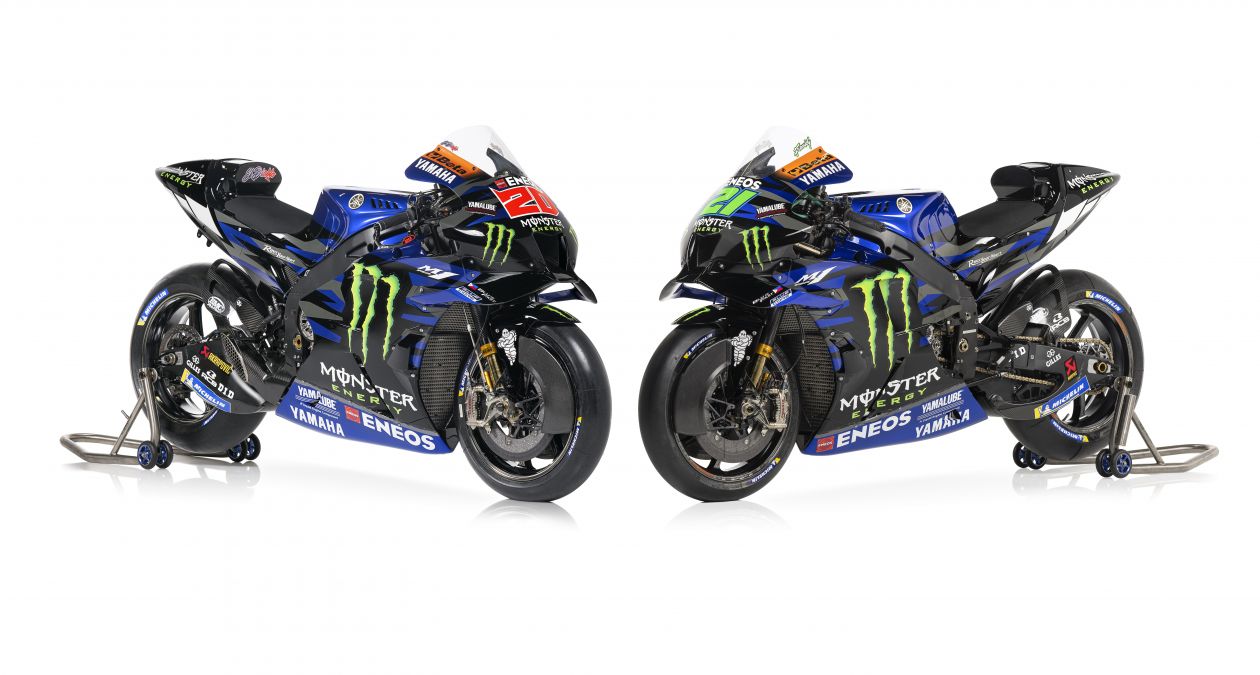 Yamaha extended its title sponsorship deal with Monster Energy during 2022.
The new version of the livery will be used by Yamaha's works motocross and supercross programmes as well.
Team managing director Lin Jarvis said the "refreshed" colour scheme – designed by Aldo Drudi – was intended to update the Monster Yamaha look to celebrate the new multi-year sponsorship deal. The camouflage theme is also carried on the riders' leathers.
Monster has had a presence on the works Yamahas since 2013, and became the factory team's title backer going into 2019 after a previous stint as main sponsor of Yamaha's old satellite squad Tech3.
"I always felt that our previous bike was the most beautiful and clean in the racing world, but now you will notice it's a little bit more aggressive, a little bit more young," said Jarvis.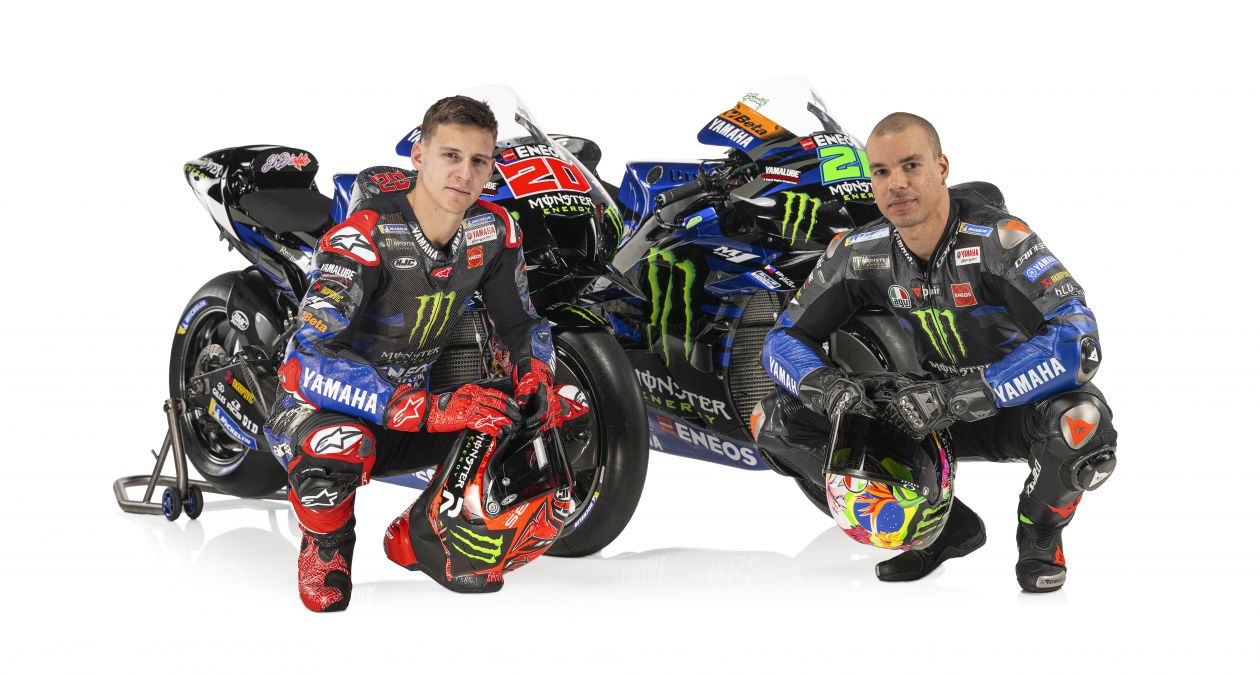 "You can see some camouflage feel. And this camouflage feel is not by accident.
"The idea is to be aggressive. We are going to battle. We are going to war. We are going to challenge."
Yamaha led most of last year's title race with Quartararo before being overhauled by Ducati's Pecco Bagnaia in the closing stages.
Its factory team will be its only representative on the 2023 grid, as it has lost satellite partner RNF to Aprilia.