When the covers first came off the 2023 Monster Energy Yamahas, the new bikes looked quite similar to what we'd been used to.
But a closer examination reveals a design that's got some key changes from the past – and, with those updates inspired (according to team boss Lin Jarvis) by a desire to be more aggressive, it's perhaps more reflective of the change in mentality the team needs to bring to the coming season than it appears at first glance.
The new colours were revealed at Yamaha Indonesia's dealer event on Tuesday, with Fabio Quartararo and Franco Morbidelli flying out to Jakarta for the launch and to show off a look that's a departure from their previous Monster Energy design.
Instead of the traditional if somewhat plain blue and black pinstripes that the bikes have featured since Monster replaced Spanish telecoms brand Movistar as title sponsor, the bikes will instead adopt an urban camouflage look by veteran designer Aldo Drudi that, according to Jarvis, is designed to be more modern and more aggressive as part of the team's renewed deal with the American drink company.
"We have this very strong relationship with Monster Energy," he explained, "and they're very famous for their sports marketing, for their brand and their values.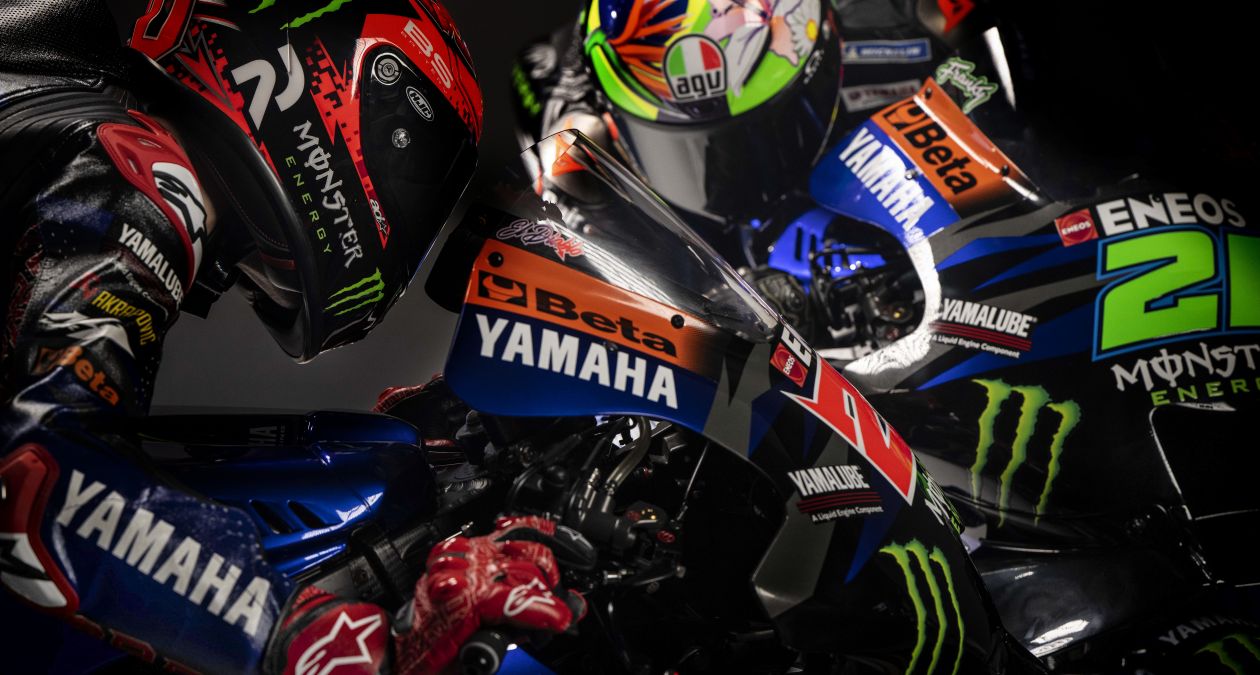 "That matches perfectly with Yamaha. We had a multi-year agreement with them that we've just renewed, and that's really important.
"I always felt that our previous bike was the most beautiful and clean in the racing world, but now you'll notice that it's a little more aggressive, a little more young.
"You can see some camouflage feel, and that's not by accident. The idea is to be aggressive: we're going to battle, we're going to war. We are going to challenge."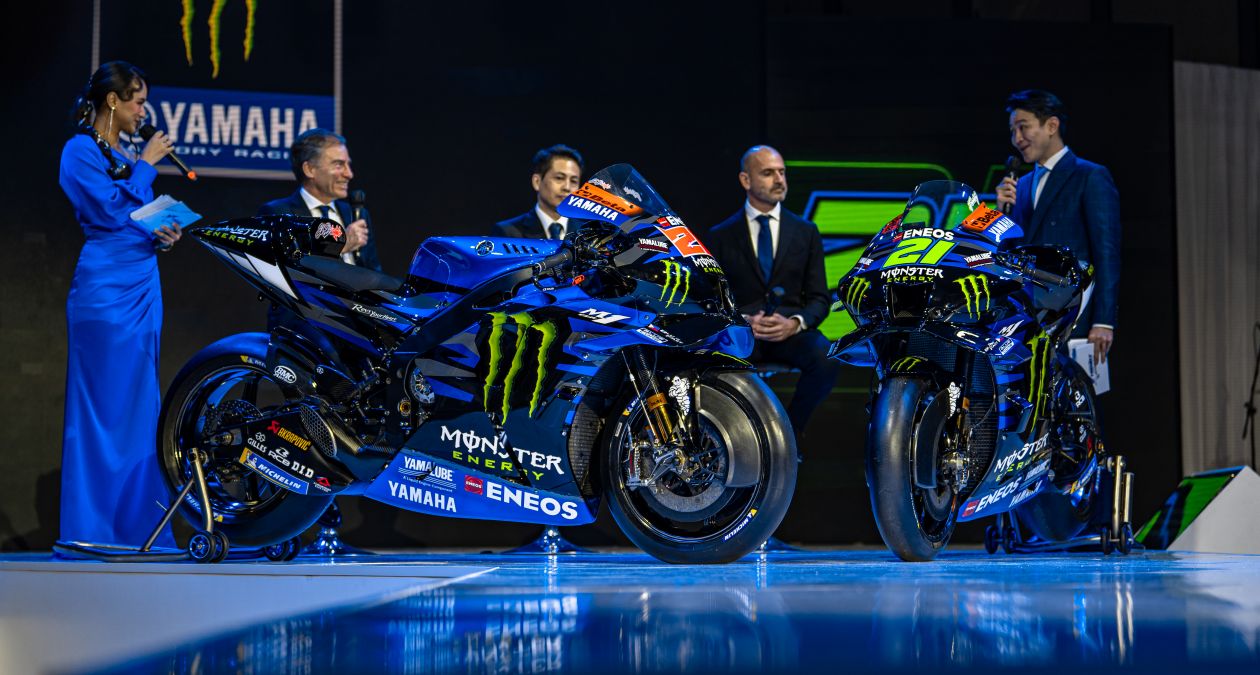 While it might be on one hand nothing more than a marketing move designed to appeal to a younger demographic, in that perhaps somewhat laboured metaphor for the team's plans for 2023 lies the reality of what Yamaha needs to do to find the success that very much dried up in the latter half of 2022 and cost Quartararo the chance to defend his title.
Yamaha has, for too long, repeated its mistakes over and over again, even as a series of star riders stretching back to Valentino Rossi and Jorge Lorenzo have told it what it needs to do differently.
It's been unable to shake off the image of a rather conservative Japanese brand, one that is slow to adapt to change and unable to keep up with the agile development work we've seen from rival Ducati in particular in recent seasons.
The key to Yamaha returning to winning ways has felt of late that it will be as much about changing that corporate mentality as it is about building a faster motorbike.
We've seen other signs previously: the addition of former Ferrari and Toyota Formula 1 chief Luca Marmorini to head up development in that area was a huge sign that the orthodoxy was being shaken up amid a rather dismal end to 2022 and increasingly louder calls from Quartararo in particular for a faster and more powerful engine in the future.
We also know from what testing Yamaha's already completed that Marmorini's arrival does seem to have made some difference, with both riders being content if not delighted across the Misano and Valencia tests that things are moving in the right direction ahead of an absolutely key test outing at Sepang in a month's time.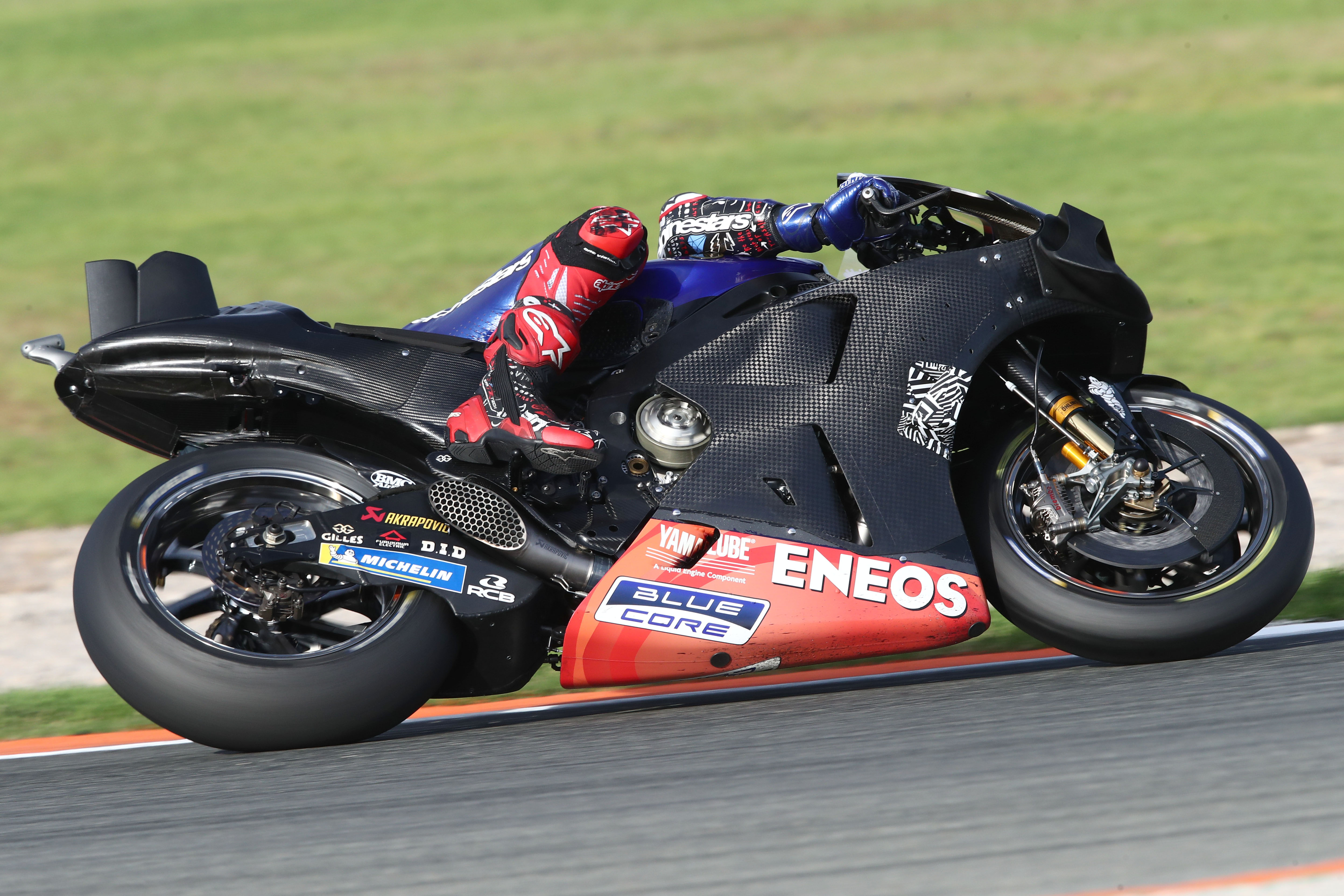 Of course, suggesting that a new paint job signifies a full scale change in corporate culture might be too much of a leap to make.
But coming when it does – and, more importantly, with Jarvis' comments at the launch event – it at least hints at a team very much looking to make amends for how far it's fallen behind its rivals of late.