There was a time not too long ago when it genuinely looked possible to win a MotoGP world championship on satellite machinery, as riders like Sete Gibernau and Marco Melandri came close to the number one spot from outside the works ranks at Honda.
That's changed in recent years as new factories joined the grid and the performance gaps between those factories closed.
But is there one name lining up to start the 2022 season who might be able to buck the trend and become champion on a satellite bike?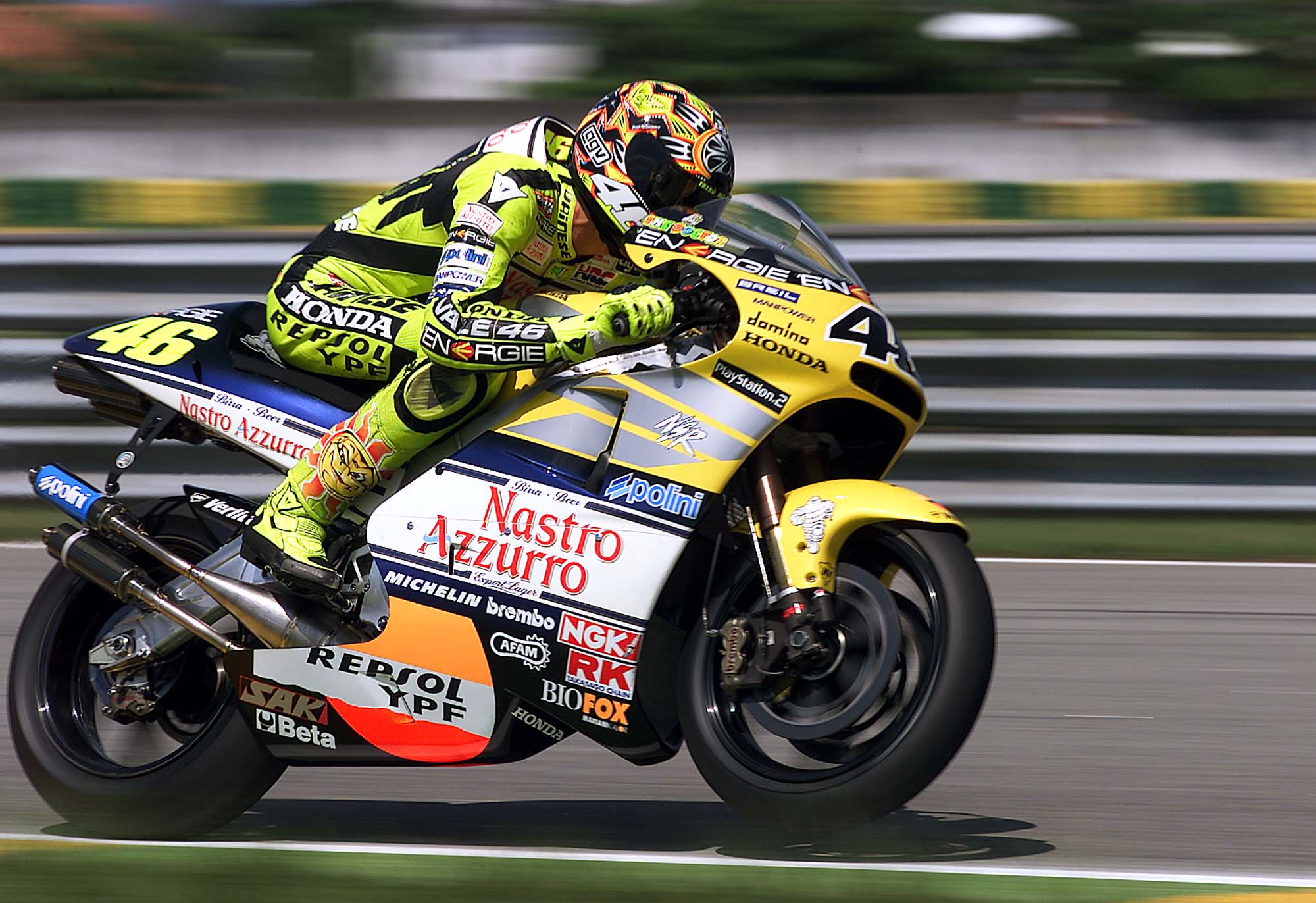 It's a feat that hasn't been achieved since 2001, and even then, when Valentino Rossi took his Nastro Azzurro-branded Honda NSR500 to the last title of the two-stroke era, it was technically as a part of a satellite team but in reality was simply a full-factory HRC effort running in different colours from its neighbours next door in the Repsol garage.
Since then, others, like Gibernau and Melandri, have come close, finishing second in the championship to Rossi in 2003, 2004 and 2005 for Fausto Gresini's satellite team.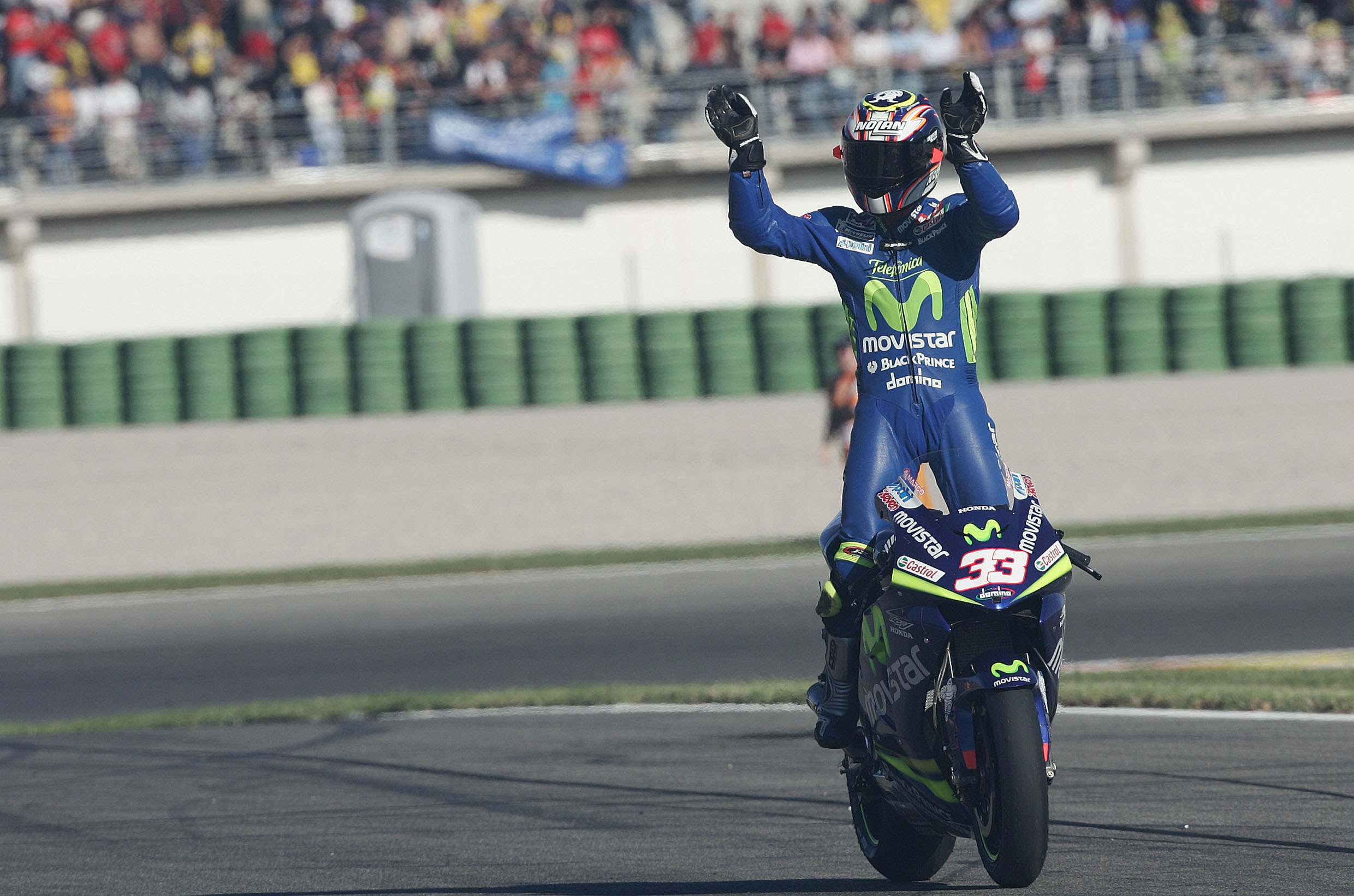 More recently, Franco Morbidelli repeated the feat for Petronas SRT Yamaha in 2020, running Joan Mir to within 13 points on an old-spec bike but in the end not managing to snatch the title away from the factory Suzuki. And there was a degree to which Morbidelli's run was anomalous in an odd COVID-shortened season of restricted development and troubled factory teams.
So why have things changed so much in a relatively short period of time? Well, quite simply, MotoGP has become insanely close, ever since the huge rule change that came along in 2016.
Moving to Michelin tyres and specifying control electronics rather than the more and more complicated custom software systems of before negated the advantage held by the legacy manufacturers and closed the gap to the backmarker factories.
That means not only are Ducati and Suzuki now back on par with Yamaha and Honda, but KTM and Aprilia have also closed the gap. All bar Aprilia have won in the last two years.
Of course, there are plenty of factory bikes that aren't in factory teams. There's been a rapid expansion in manufacturers supporting their satellites since the rule change, with Ducati leading the way in handing over the most recent spec of machine first to Pramac Racing and Danilo Petrucci in the late 2010s. In 2022, three of the six independent-class Desmosedici bikes on the grid will be factory machines.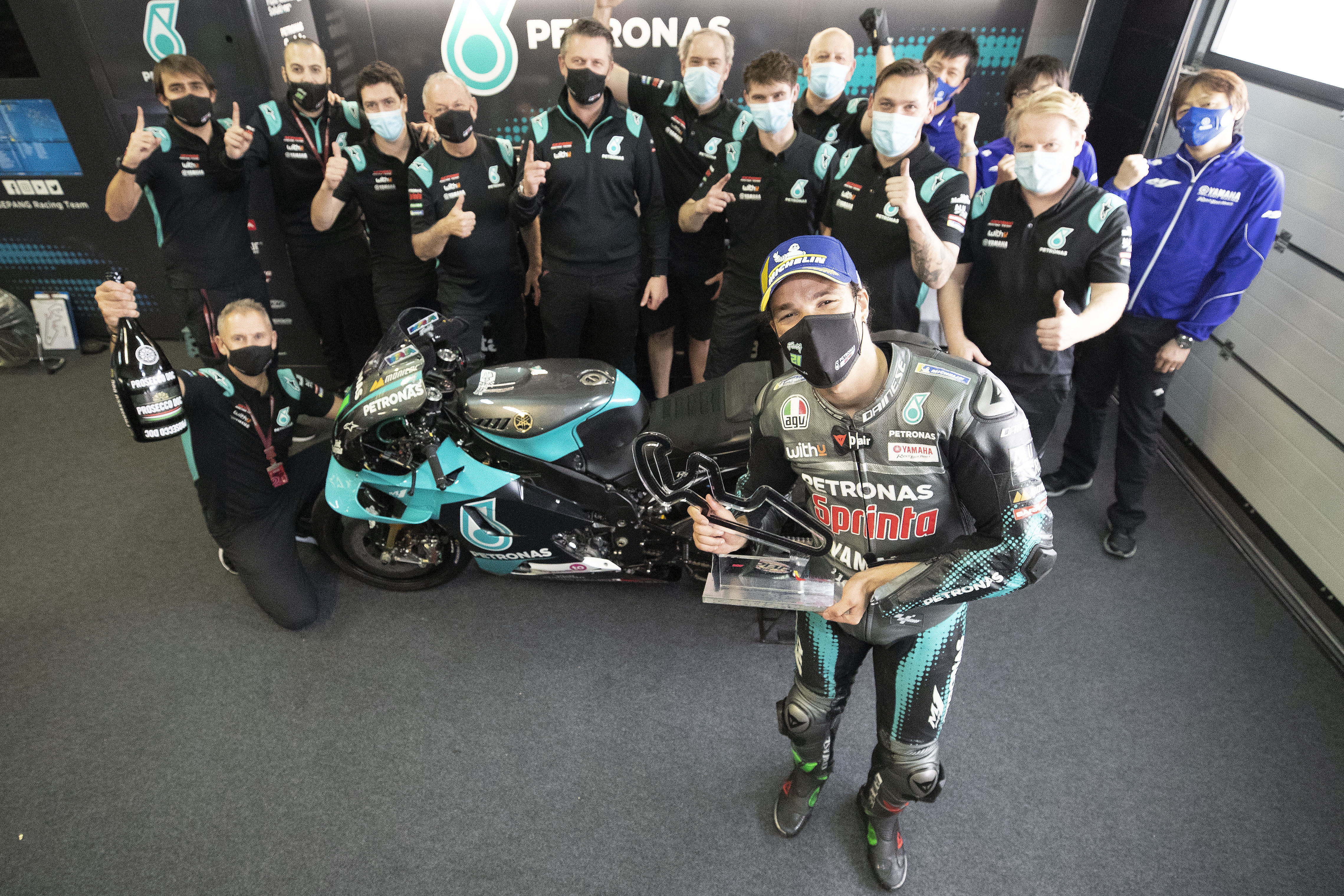 There's more to winning titles than just the machinery you're on, though. Don't get me wrong; factory bikes in satellite teams are absolutely capable of winning races, something demonstrated by Morbidelli, Fabio Quartararo, Miguel Oliveira and Jorge Martin in the past two years.
But there's more to titles than race wins and podiums; just look at the results of Johann Zarco last year, with the Pramac rider being heralded as a title contender in the early stages of the season only to see his campaign fall away.
A part of that is very easy to explain. Yes, he might have started the year on the very latest specification of bike, but when upgrades arrive, they obviously arrive to the factory first – especially as Pecco Bagnaia started to stretch his legs as a title contender.
Another example is what happened at KTM, where all bikes struggled initially until a new frame arrived to the factory box and gave them an instant performance boost; one that satellite team Tech3 took a while to catch up with as new chassis components were constructed.
Then there's the issue of resources. You might only see a crew chief and a data engineer sitting next to the rider in their box during practice – and in satellite teams, that's normally all that they've got in their corner, perhaps apart from one engineer from the factory perhaps shared between two riders.
But in the factory squads, there's a whole other truck of data experts and number crunchers who you never see, working away behind the scenes all weekend. It's in their computers and strategy meetings that the details that give the final few hundredths of a second are calculated, from fuel consumption to tyre life.
Take this as an example; when the COVID pandemic restricted how many people were allowed into the paddock, each satellite team was allowed 25 staff, but for factories that number was 45 – yet you didn't see many more faces in the garage. That's a lot of extra salaries, flights, hotels – and brains.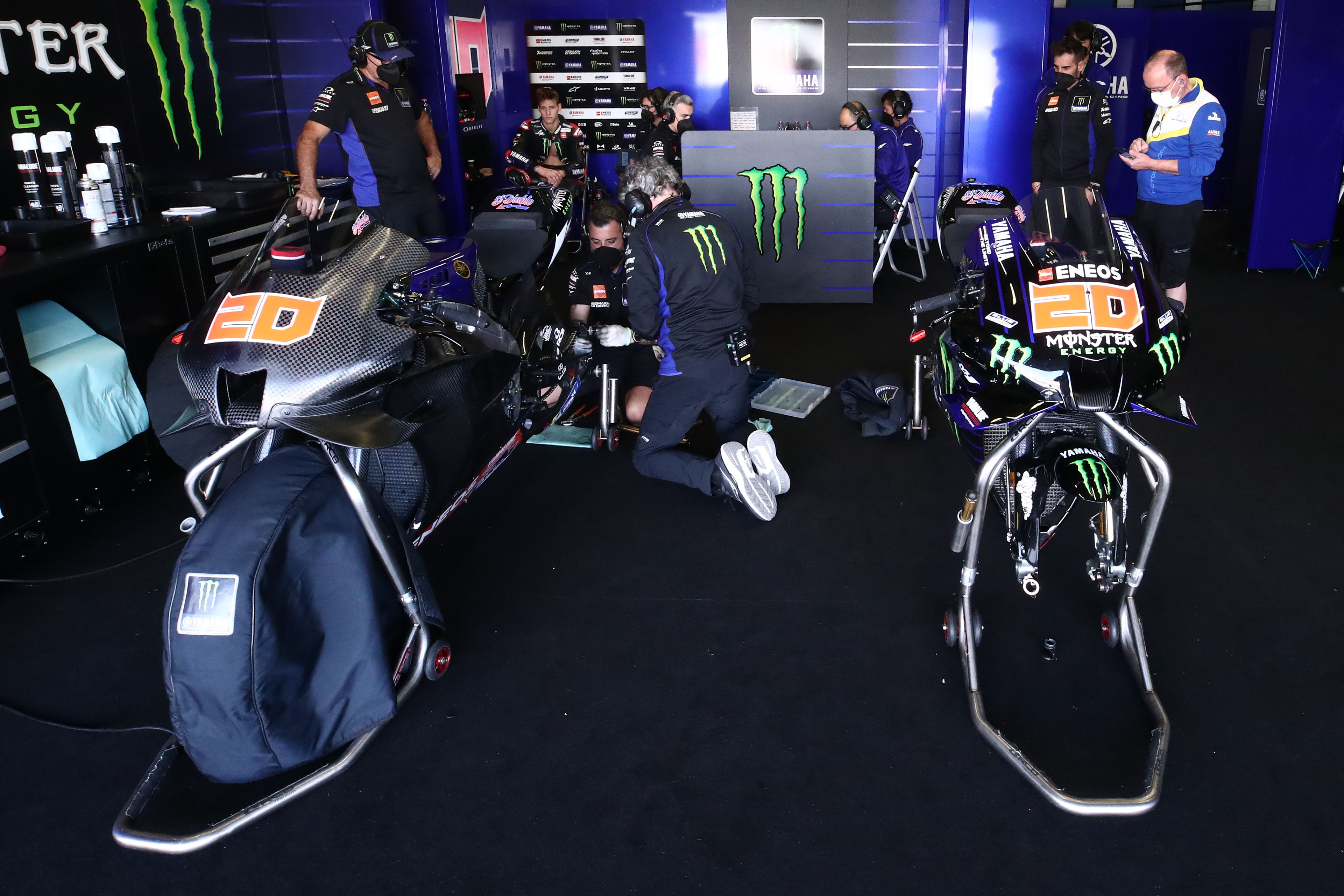 That money doesn't just apply to resources, either; it applies to riders too. Simply put, factories have more money to spend, and the best talent goes after the money. 2021 champion Quartararo was a title contender for much of the previous season, but it was the jump to the factory Yamaha team that gave him the added boost he needed for championship honours – along with a tenfold pay rise.
The conclusion you could easily reach from that is that it's all but impossible for the minnow satellite teams to take on the factory sharks.
But occasionally, there is a rare exception that proves the rule – and in 2022 there's a possibility that not Zarco but 2021 race winner Martin can be that rider.
Firstly, he has the most important factor in spades; talent. You can always identify future champions not necessarily by their race results but by qualifying performances, and it hasn't gone amiss that Martin started only his second MotoGP race from pole position, before going on to finish on the podium.
He went even better later in the year by taking not just a victory but doing it after bouncing back from severe injuries suffered at only round three, breaking eight bones at Portimao and disrupting his whole year. Had he not had that crash, then it's easy to argue that he'd have won more than a single race – a very impressive rookie season.
And here's the thing; Ducati is perhaps the most egalitarian manufacturer on the grid. If one of its riders starts to look increasingly successful, it'll back them, even at the risk of annoying its factory stars.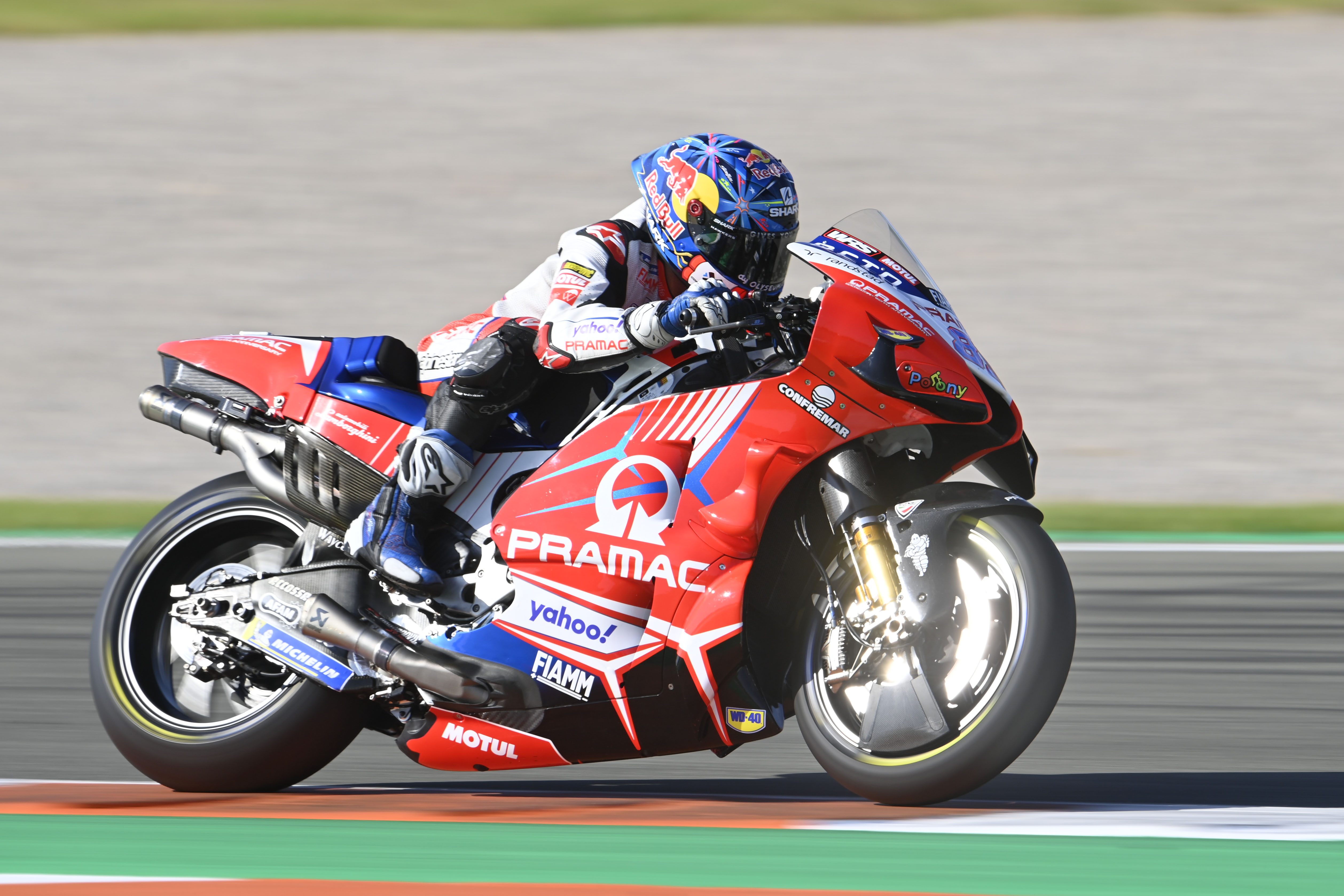 Of course, with Martin widely tipped to replace Jack Miller in the factory team for 2023, putting more resources Martin and Pramac's way might be a decision that's even easier to make if the call is made relatively early in the season to demote the Australian next year.
It's not quite the perfect storm of factors that Martin needs to be a title contender, of course – but it's fair to say that he starts 2022 with a much greater pre-season chance than any other satellite rider has been given for a very long time.
Should he deliver, it'll be an exceptional result – but if he doesn't, then there's every possibility that he'll still tick that title winner box as a factory rider shortly afterwards.