Ducati's rookie-heavy 2021 MotoGP line-up looked a good idea even before the bikes turned a lap in anger this year – after all, if you have six entries, there's no reason not to roll the dice. And it has been getting stellar returns from its collection of three 'dice rolls' from Moto2.
Jorge Martin already starred in the Qatar season-opener and, having subsequently had to focus on injury recovery for much of the season, has now basically become a permanent MotoGP frontrunner, despite having only just ticked over into double digits for premier-class starts.
And Enea Bastianini is now creeping up to join him at the summit, having posted three straight top-six finishes that included a podium. It's probably not a sustainable set of results given Bastianini is on old equipment compared to Martin's factory-spec bikes, but it's registered as a huge statement for the future anyway.
Having two rookies like that on the books is fantastic news for Ducati. It is not so fantastic for Luca Marini, the third 2021 Ducati debutant, who is increasingly spending his campaign in the shadow of the other two.
After Bastianini joined Martin in becoming a podium finisher, The Race quizzed Marini at Austin about the impact of the step forward made by his de facto team-mate – Marini races a joint VR46/Avintia entry while Bastianini is full on Avintia, and they're on the same spec of Ducati – on his own roadmap for progression.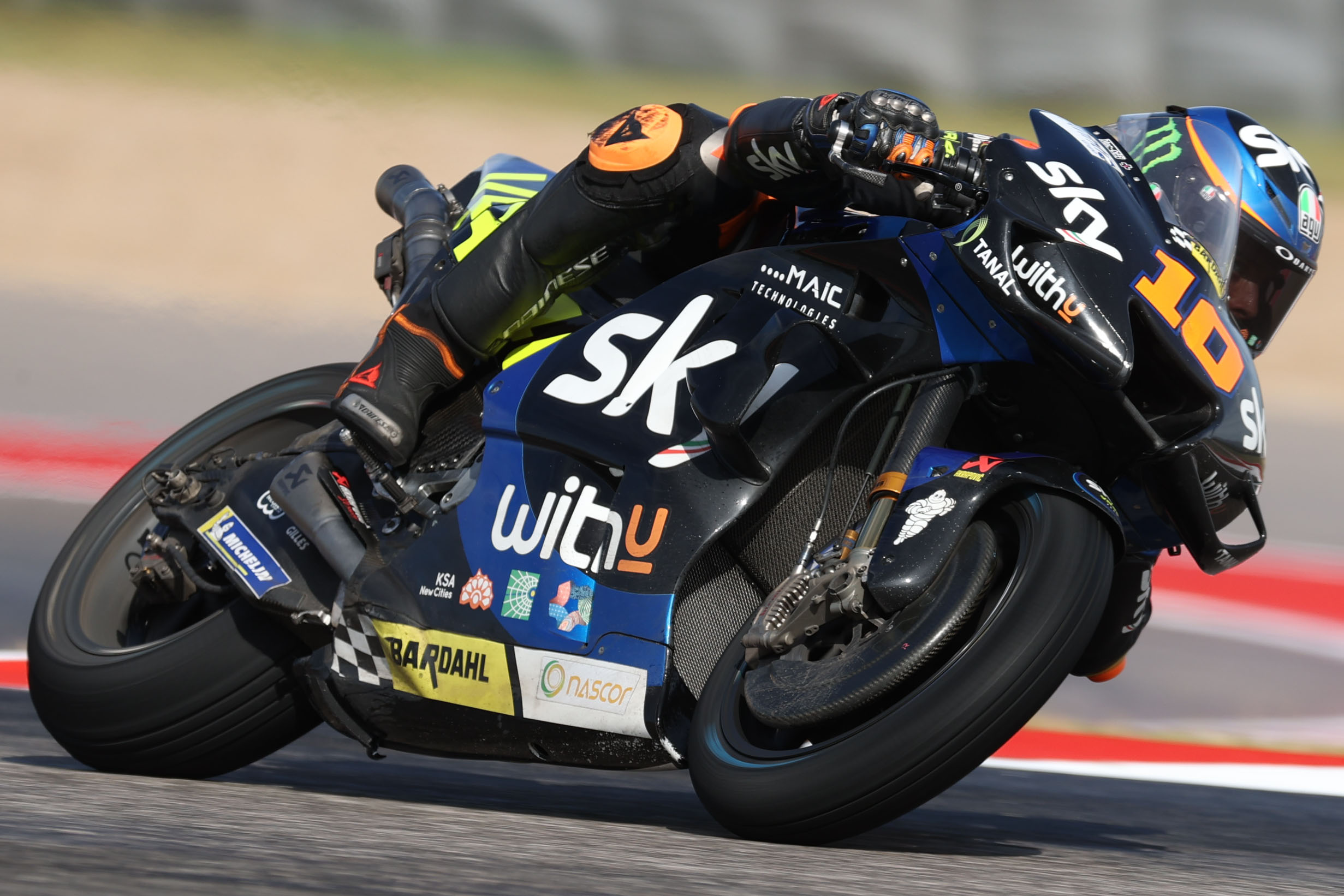 "Sincerely, I expected to be slow in [the two prior races at] Aragon and in Misano, because in every year of my career I'm s**t in Aragon and Misano, and the feeling of the bike in that period was not good enough to be better," Marini said.
"So I did just trying to do my best for sure, but from the start of that [Misano] weekend, I knew that it would be difficult. Last year [in Moto2] in Aragon the same, I had a lot of problems, while in Misano the bike was so perfect that I could do everything and put the bike in every position that I need to be faster, and was just incredible. But because we worked well with the team and the bike was perfect.
"This year I'm not in this situation, for now, but for sure in the next years with Ducati we can do a great job. It's a fantastic bike, so I think that this can be the potential in so many races."
Marini's reference to Moto2 offers a perfect segue to the fact he did finish just nine points off 2020 champion Bastianini, and 26 points ahead of Martin. He led the standings for much of the season.
But he also left the intermediate class with nearly three times as many starts as his fellow graduates, although that's at least somewhat countered by his minimal experience in the grand prix paddock's lightweight-class championship.
In any case, the points situation is very different now. Martin and Bastianini have more than double the tally Marini has managed, and if you count only the trio and only the races they've contested, Marini's average finish is 2.5 – compared to 1.6 for Bastianini and 1.9 for Martin, who is dragged down by a high retirement rate.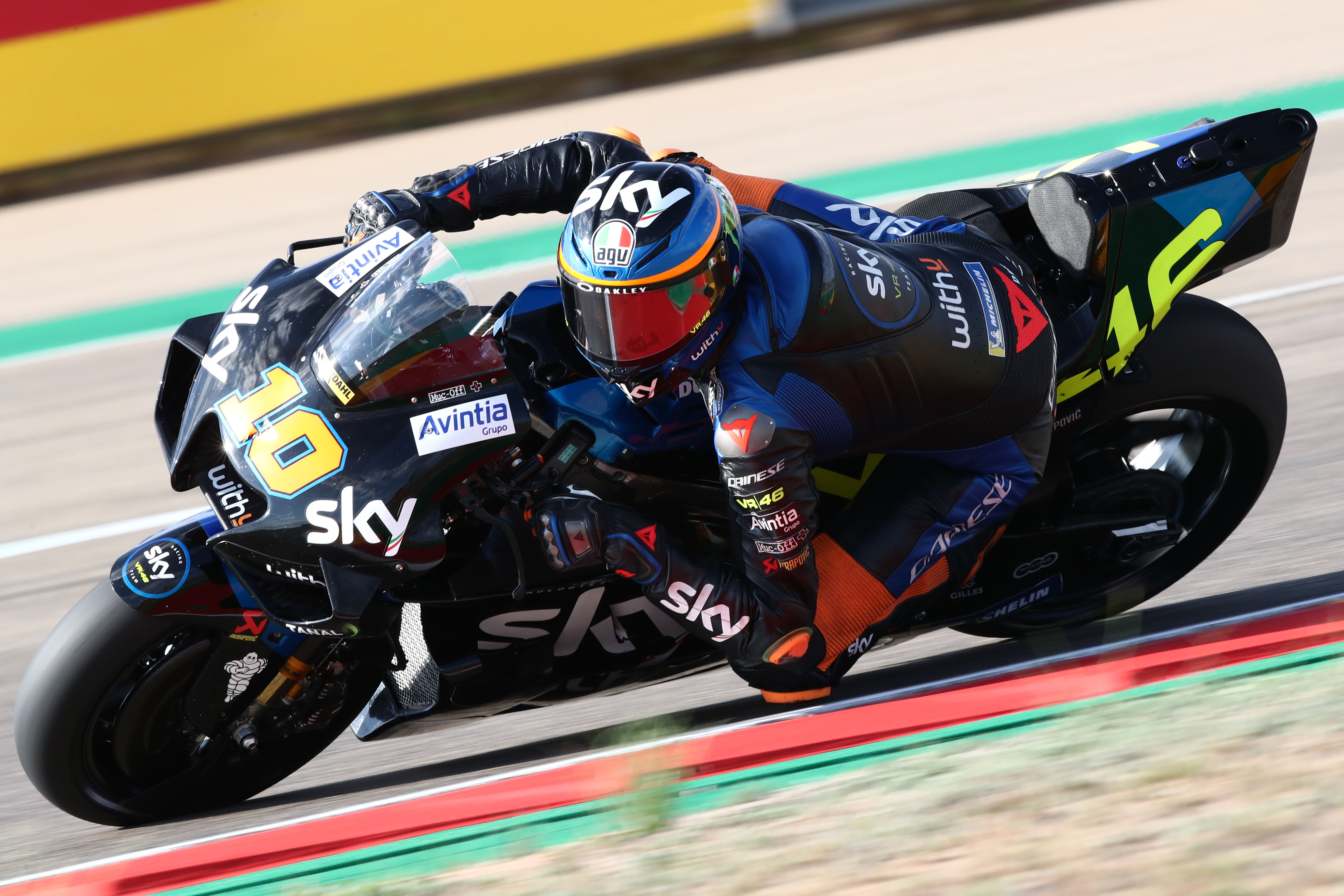 Marini has had no retirements whatsoever – a thoroughly impressive feat for a rookie – but he has also breached the top 10 only once, that being in the Red Bull Ring race turned upside down by the late rain shower.
And while his tone was fairly self-assured heading into the COTA race, Marini went from ninth on the grid to a fairly distant 14th while Bastianini went the other way, 16th to sixth. And this prompted Marini to open up on what he saw as the big shortcomings of his season so far.
"The race was quite similar to all the races this year," he said. "I had every time the same problem. It's very difficult for me to stay behind other riders because the temperature and the pressure of the front tyre goes very high and then it's very difficult to ride the bike, because it closes the front in every corner, and it's very difficult to stop the bike in braking.
"And also the main problem I think is the physical condition, because I don't have enough strength and resistance to do all the race pushing at the limit and braking like in qualifying. It's a lack that I had during this all season, every race I feel the same.
"The potential of the bike is better – today I think half a second every lap I could be better, but physically for me, it's impossible now, I'm not prepared well.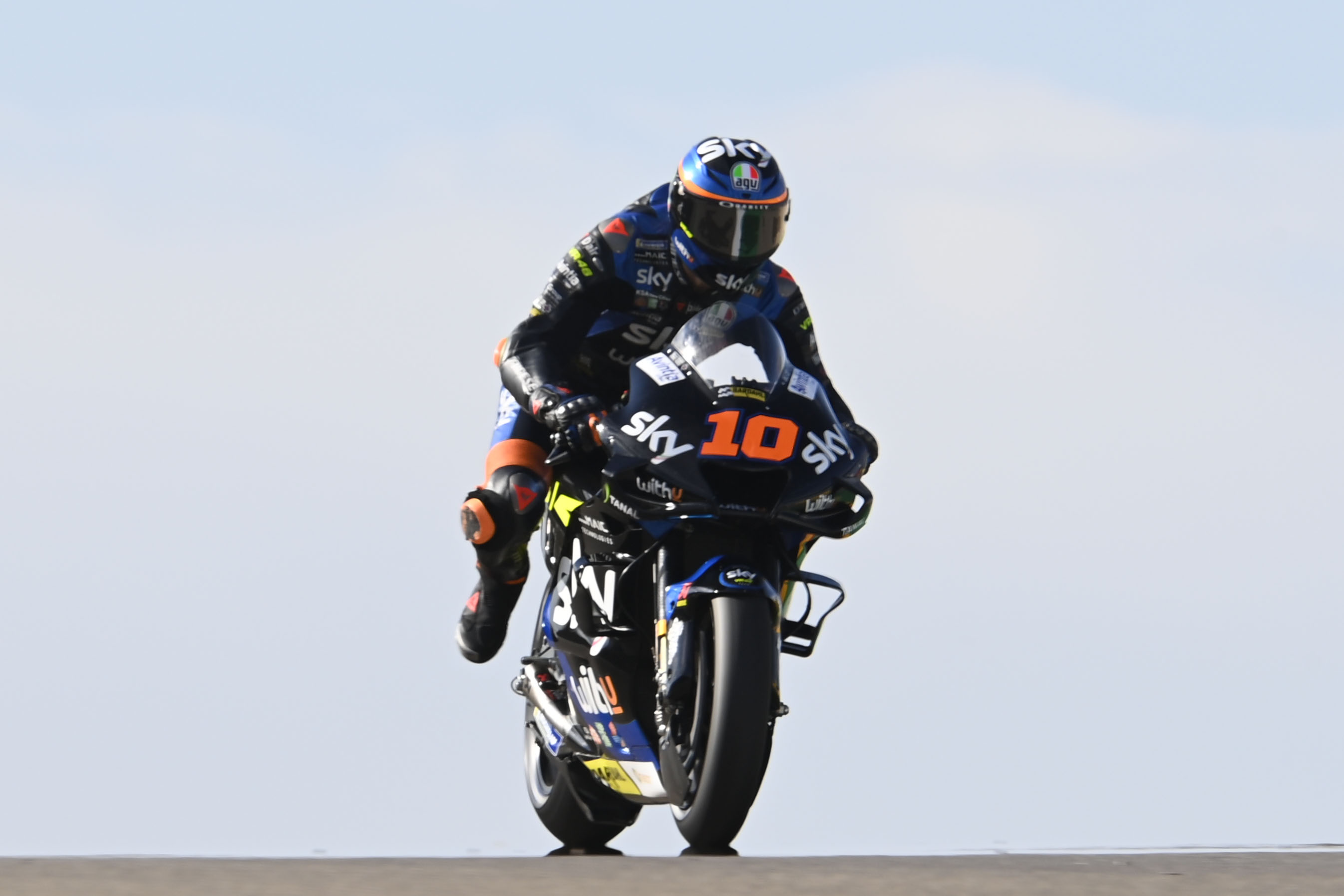 "I think that this season I really made mistakes with my physical trainer, because I'm not able to do 40 minutes at 100% and I think that it's clear that Enea is doing the difference in this area, also comparing to all the other riders, he can push at 100% every lap for all the race and his pace is very good, it's constant. He has a lot of strength, a lot of resistance, he's making the difference in this area.
"So, I have to work on this, now I have two weeks to try to do something different for Misano, also to understand how it will be the future, my training for the next year, because like this it's quite a pity every race, because my pace in the practice – especially here – was really strong."
Marini's theory seems to intuitively make sense. It's true Bastianini has been doing the damage in the latter stages of races in particular, and it is also true that in qualifying their battle has looked much more even. Marini's head-to-head versus Bastianini when it comes to one lap pace is 7-8 – he's by no means being thumped.
It's also worth noting that when it comes to stamina being an issue on the Ducati, Marini is no trailblazer – even when it comes to the newer Ducati era. Jorge Lorenzo's tenure was initially dictated by fading late in the race, but a revised fuel tank helped him eventually get the most out of the Desmosedici in the long runs. And while Lorenzo's work ultimately contributed to the Ducati becoming a much more compliant MotoGP bike, Johann Zarco too has spoken about needing to get on the right level stamina-wise.
But when the Lorenzo example of seeking increased longevity through bike modifications was put to Marini by The Race, he said: "I already did a lot of job on the bike – now the bike is much better, the position is comfortable, I can use better the feet, the tank and the arms.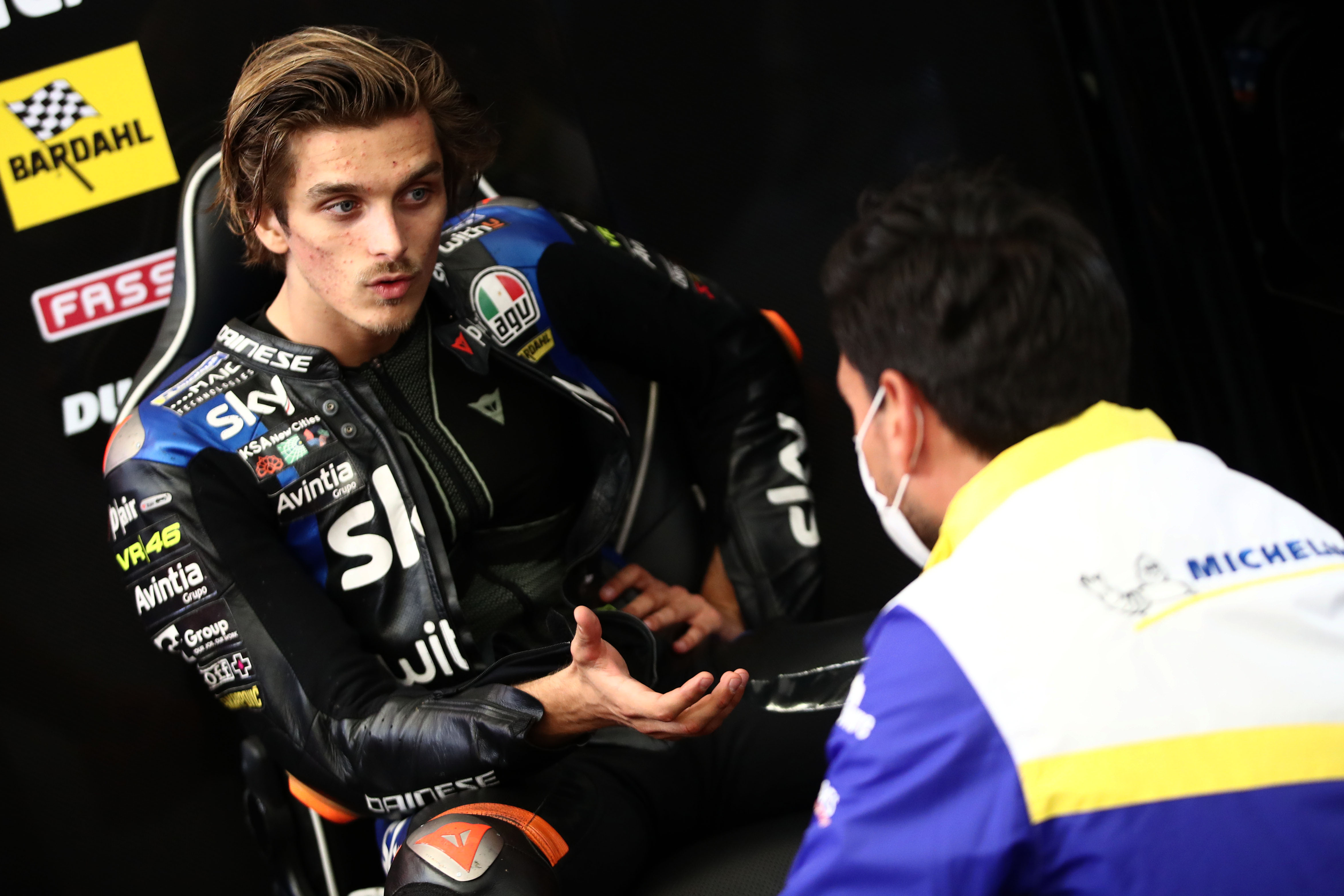 "Now I think that on the bike I cannot do so much more. I will try to change something, maybe I don't know, something more on the tank, but this is very little details that can help me a little bit more. It's just completely [down to] physical preparation in my opinion."
In terms of perception, it probably doesn't help that Marini is part of the VR46 Academy – the one run by Valentino Rossi, who is also his half-brother – along with two fellow young MotoGP riders, both of whom are already race winners in the category.
Francesco Bagnaia in particular is having a phenomenal year – but his situation is immeasurably different to Marini's, and it's worth remembering that he himself struggled in his rookie season.
"Now I have to talk with my trainer, also I would like to talk with the other riders of the [VR46] Academy," Marini added of his quest for better physical preparation.
"I think that Pecco is quite happy about this area and we are doing the same things. So for sure I need something different, something specific for me.
"Also, it's easier for the physical condition if you are fighting for the victory or for the podium, if you feel very strong with the bike, also with the mental part helps a lot this, but I would like to also talk with them [fellow VR46 Academy members] to try to find a solution."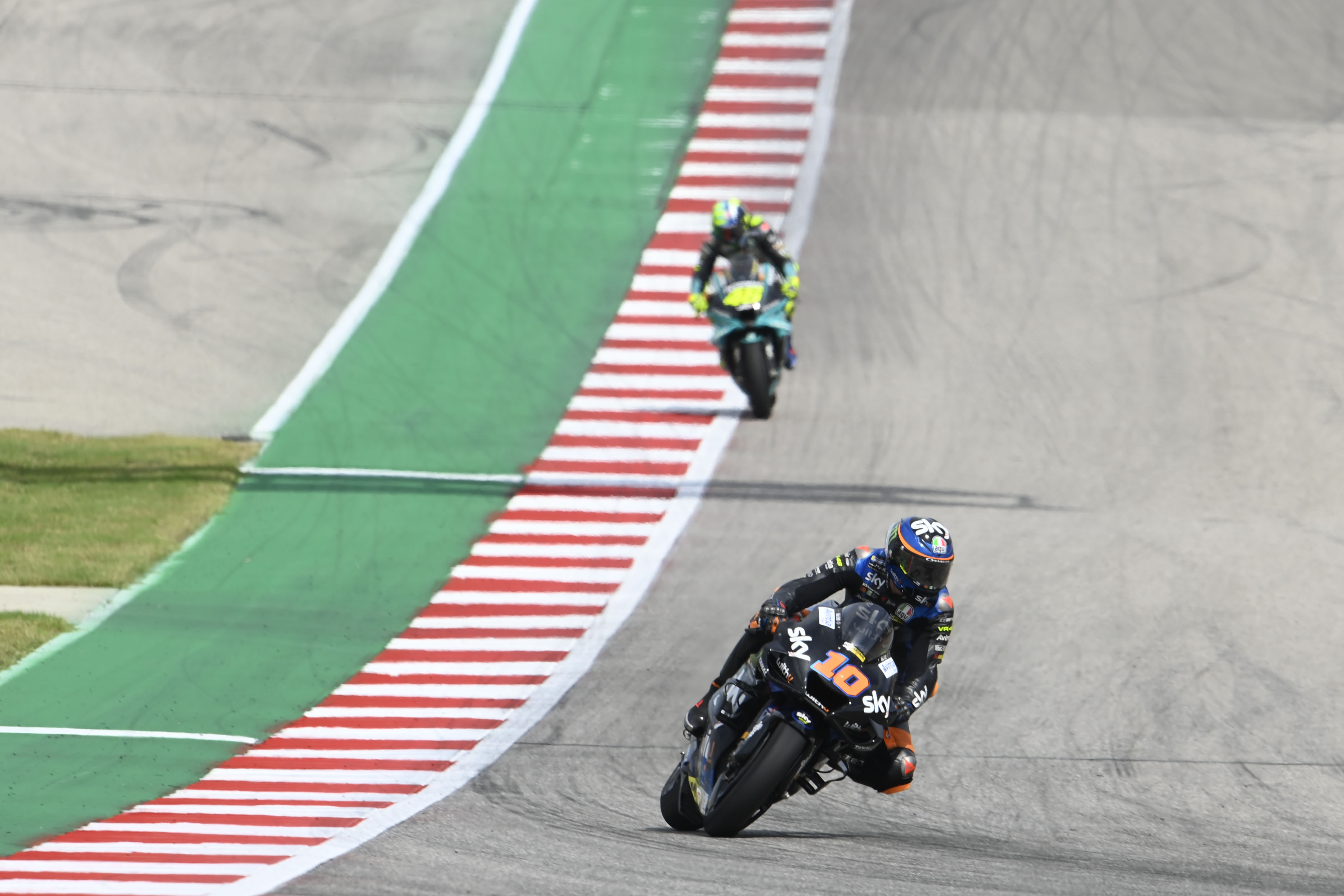 It'd be great for MotoGP if Marini figured it out soon – not because he's a relative of its retiring biggest-ever star, but because he's a likeable, eloquent and fairly open character.
It's also fair, however, to say the fact that he'll have a factory-spec Ducati at VR46 next year while Bastianini has to contend with an older version once more at Gresini is not merited on the basis of 2021.
Ultimately, though, maybe such an upgrade will prove Marini's missing piece. Or maybe he just needs a bit more time – he does have something of a reputation for being something of a late bloomer. He'll have to speed up, for there's so much talent on right the cusp of MotoGP, but time is still on his side for now.