When it was announced that Danilo Petrucci's MotoGP dream would be coming to an end at the conclusion of the 2021 season, it was without a doubt a badly-handled situation.
But, with perhaps surprising loyalty given the way their relationship looked set to end, KTM took with one hand and gave with another, opening up a whole new career to Petrucci as a Dakar rider.
It's no secret that 2021 was a tough season for the 31-year-old. Never managing to gel with the RC16 the way he had with Ducati's Desmosedici en route to two career victories for the Italian manufacturer, the combination of poor results and two hot young talents waiting in the wings in the shape of Raul Fernandez and new Moto2 world champion Remy Gardner meant that what was anticipated to be a long-term project only lasted a few months.
But while KTM might not have trusted him to continue as a part of the MotoGP effort, it was more than willing to take a rather exceptional leap of faith in a very different class of motorbike racing, committing to sticking Petrucci onto one of its cross country rally bikes for arguably the hardest race in the world.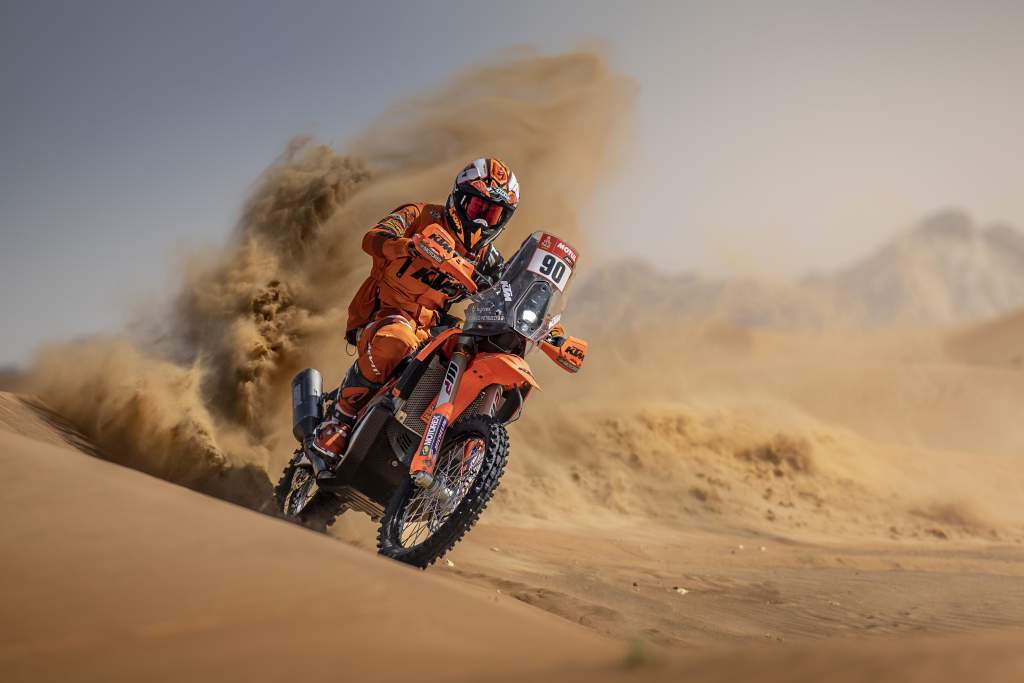 There might be reasoning to that decision though. Petrucci is no stranger to a rally bike, having competed for fun numerous times in the past – and, as one of the biggest and heaviest riders in MotoGP, he says that many of the things that worked against him on circuits could well work in his favour now that he's on a very different machine.
"They proposed to me in August to do this," Petrucci explained to The Race, "and sincerely it was the first thing we talked about the first time we met.
"I've always been really passionate about this thing, although I'm passionate about all the racing world. I can't be competitive in motocross or enduro at a world level, but maybe in Dakar I will have an advantage.
"[In MotoGP] I'm heavy and old, but in rallying I'm one of the lightest and one of the youngest! Maybe I need to understand if I've got four or five years to be competitive and to enjoy it, but thanks to KTM I can reach my dream to race the toughest race in the world.
"I'm really proud of this and it makes me really happy. We signed a contract before they even saw me on a rally bike, so they trust me quite a lot."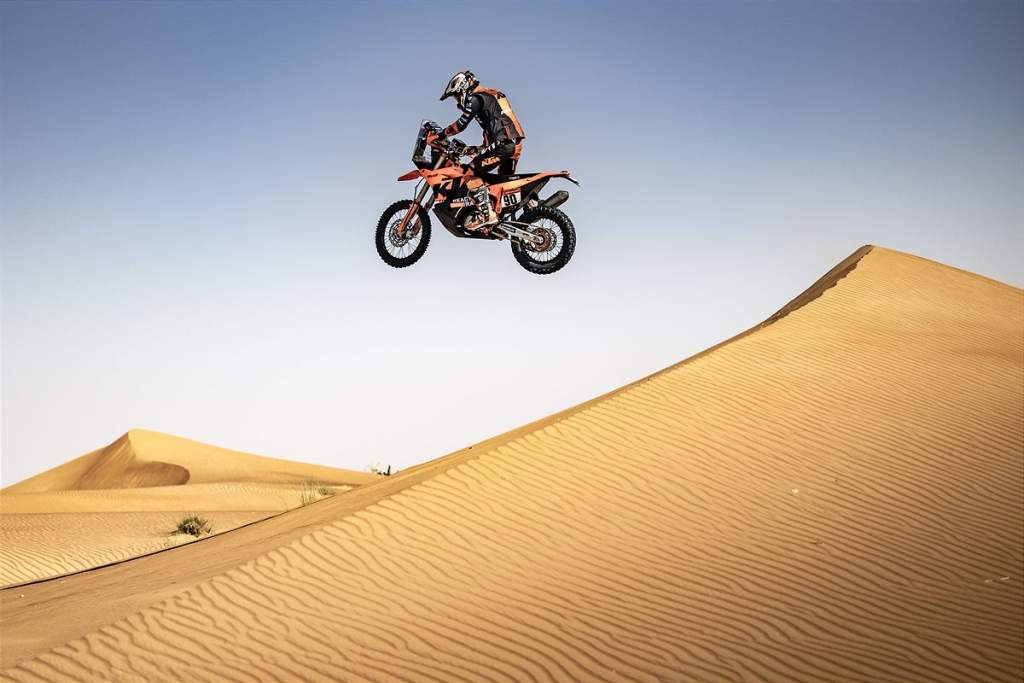 However, the rather different schedule means that the pst few weeks have been rather flat out for him, trying to squeeze in as much preparation as possible with his new team while the rest of the MotoGP grid are taking well-earned rests.
"Usually I go on holiday in December," he said just ahead of his final MotoGP race in Valencia last month, "and now I hope to go in late January. In the next two months, I had a quick look at my calendar, and I'll be at home maybe five or six days – and not in a row! I'm quite busy but really curious and excited.
"This year we can't look at the performance, but on the human side it'll be a completely different experience to stay three weeks in the middle of nowhere. I'll have a lot of time to think."
Since then, things haven't got any easier for him as the event looms, either. First suffering a small break to his ankle while training and then returning a positive COVID test after arriving in Saudi Arabia for the start, he very much sounds now like someone just keen to get underway.
"After a really difficult couple of days I am finally allowed to race," he admitted. "I was on my bike at the shakedown when I received the message that my COVID test had come back positive.
"Thankfully, a blood test returned a negative result, and I was cleared to compete. I still need to take a lot of care, especially with my ankle, but I'm really looking forward to the race now. I want to say a big thank you to all the team for their help over the past week, too."