There's never ever a shortage of drama in the MotoGP paddock, with some of the closest and most aggressive on-track action of any series.
But this year brought even more to the mix, thanks to not just the usual excellent racing but a whole pantomime of off-track action even more crazy than anything happening on the circuit.
From factory riders being sacked mid-season for trying to kill their bikes to the most unusual collection of incidents and injuries, there was even more drama than the COVID-compressed 2020 season, if such a thing was even possible.
With that in mind, we took a look at some of the standout moments and performances of the year, some of the people and actions that disappointed the most, and some of the events that certainly made 2021 the perfect year for Amazon to turn up in the paddock with a documentary film crew!
Best
Quartararo's Qatar win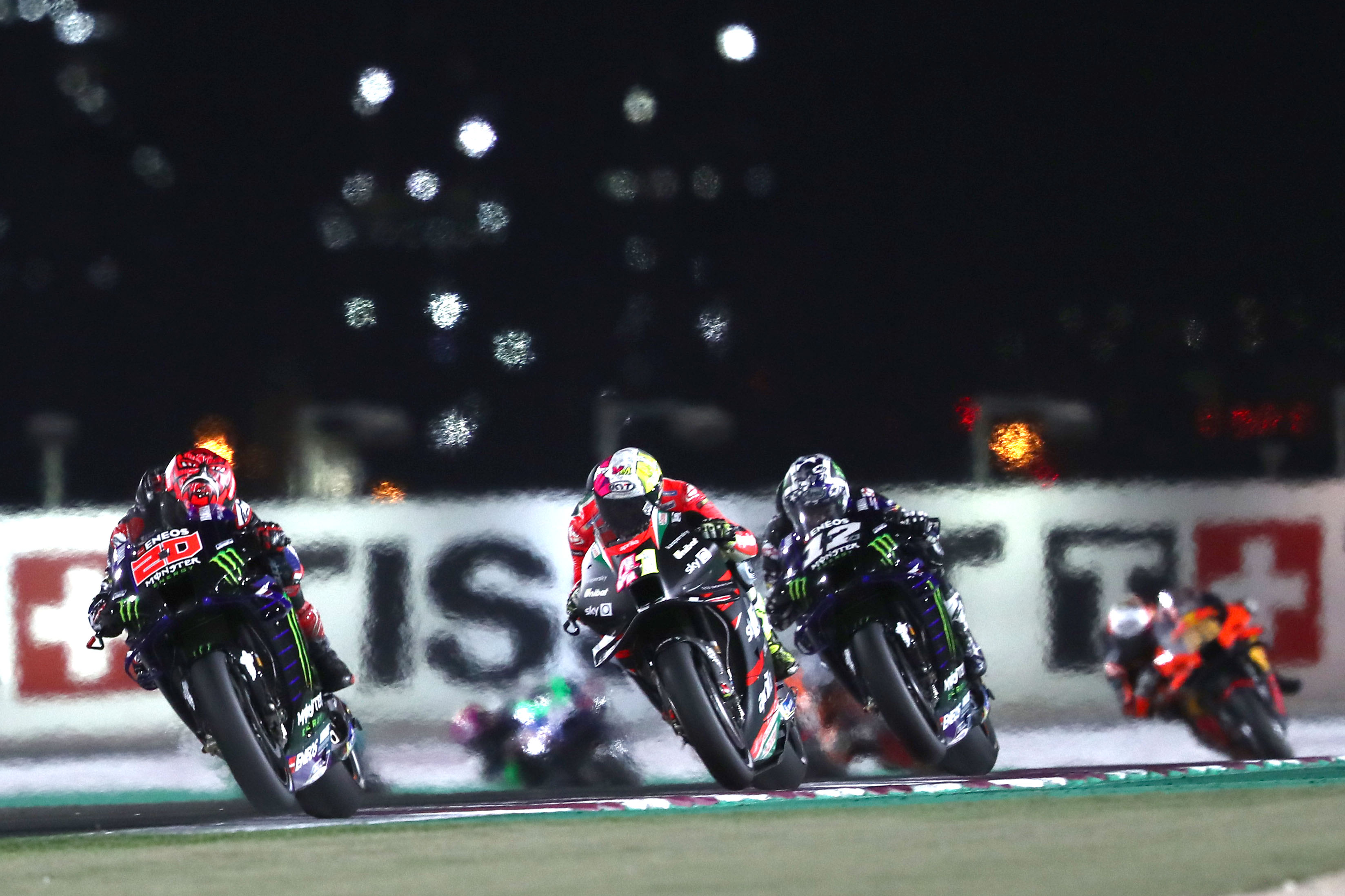 It was early in the year when we first got a sign of Fabio Quartararo's potential for the upcoming season, as he took a victory at the second race of the year in Qatar that really stamped his authority on the championship.
Making the switch from satellite to factory team, going into the year with a lot of pressure, and just days after Yamaha team-mate Maverick Vinales took victory in the first race at the same circuit, it very quickly hinted at the new and improved Quartararo.
Even more impressive was the manner of his victory. He didn't just win by clearing off at the front the way all his previous triumphs had come (and indeed, most of Yamaha's wins of the preceding year).
Instead, he did what we had been told the M1 couldn't do – he battled his way forward through the pack from ninth. In hindsight, it was very much our first indicator of the year to come. – Simon Patterson
Marquez's raw Sachsenring emotion
Marquez's 'smiling assassin' vibe and absurd levels of success had created the impression that no additions to his trophy cabinet really impacted him greatly.
A reserved, calculated presence on most occasions, he would flash a wide-eyed smile when he won and celebrated titles boisterously – but it long felt like more of a given than something truly momentous for him.
So seeing Marquez not only managing pain but clearly having to summon all his concentration not to burst into tears after his comeback Sachsenring win was something special.
It was simply unimaginable that a victory at the German venue for a rider who's been untouchable there could suddenly mean so much and feel this good. – Valentin Khorounzhiy
Aprilia returns to the podium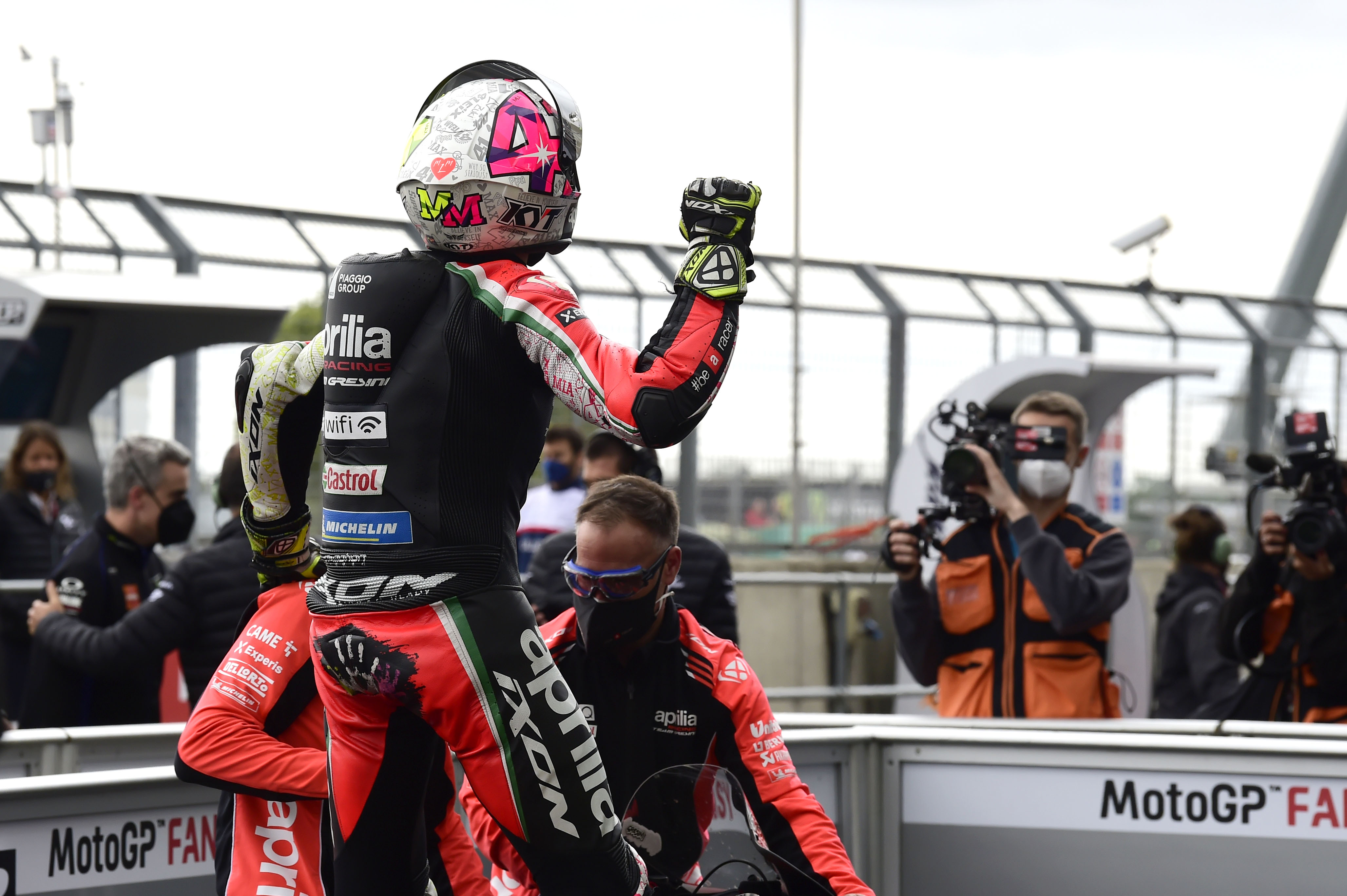 When Aprilia debuted a new RS-GP at the start of testing, it finally seemed like the end of a long and sometimes rocky road developing what was previously a bit of a pig of a bike, more CRT than HRC, into a genuine contender.
It was fast, it was consistent, and it was very much a machine built to Aleix Espargaro's specifications after five years of blood, sweat and tears.
As a result, the team's first podium since the turn of the century very much seemed to be on the cards – and it was more a welcome relief rather than an exaltation of joy that he finally managed to do so at Silverstone in late summer.
The culmination of a lot of hard work, it couldn't have come at a better time, either, setting up a super exciting 2022 season for the Noale factory as Espargaro is joined by Vinales. – SP
Binder's Red Bull Ring ballet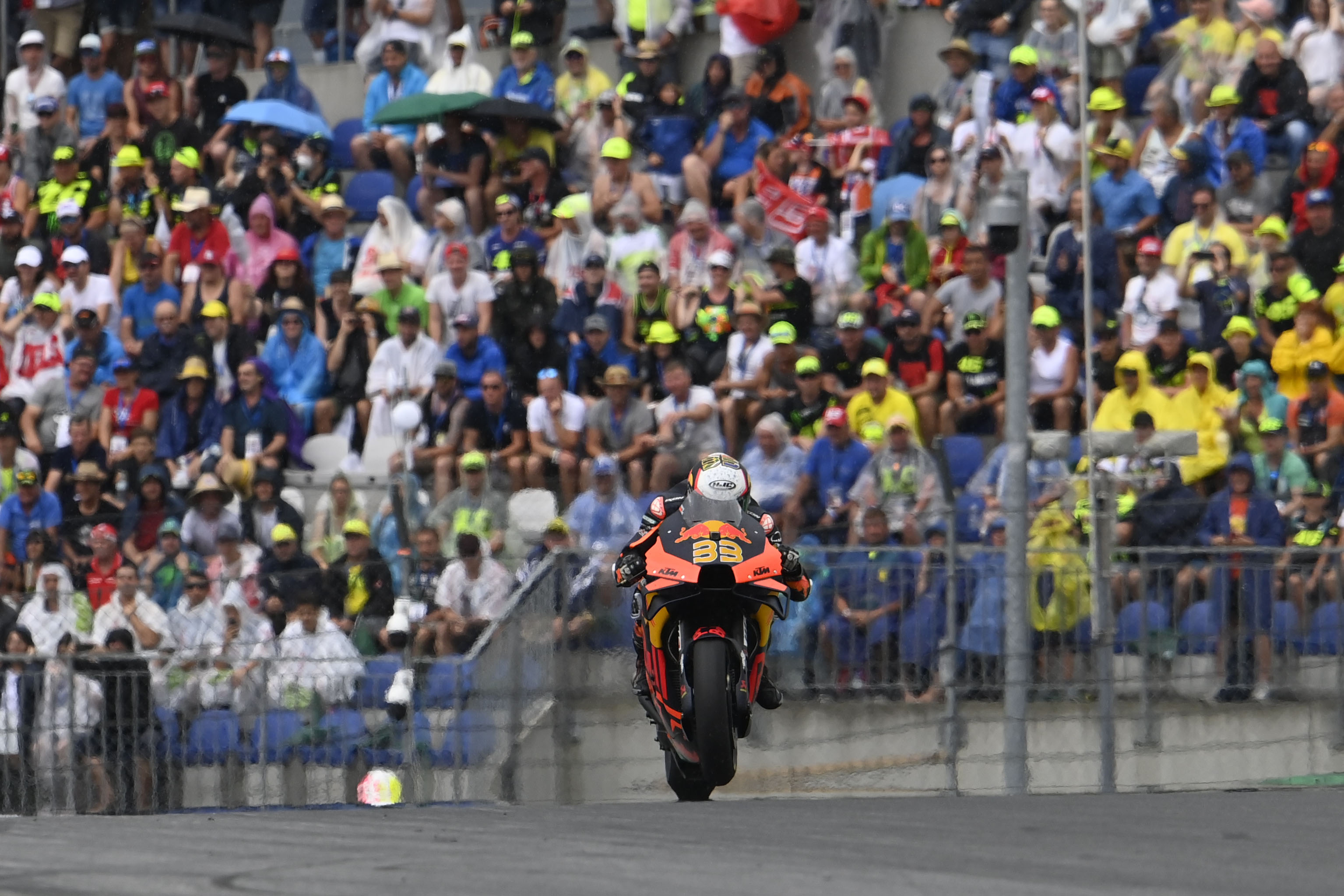 Was there a dash of fortune and circumstance about Binder's Red Bull Ring win? Sure. It helped that he could afford to take a punt on staying out on slicks in the wet while the likes of Pecco Bagnaia, Quartararo and Joan Mir were incentivised to play it safe.
But, look… so what? There was pure slow-motion joy in the way the South African led his KTM RC16 on a zero-grip dance around the punishing Austrian venue, and there was no denying he was made to work for his reward. – VK
KTM hands Petrucci a Dakar ride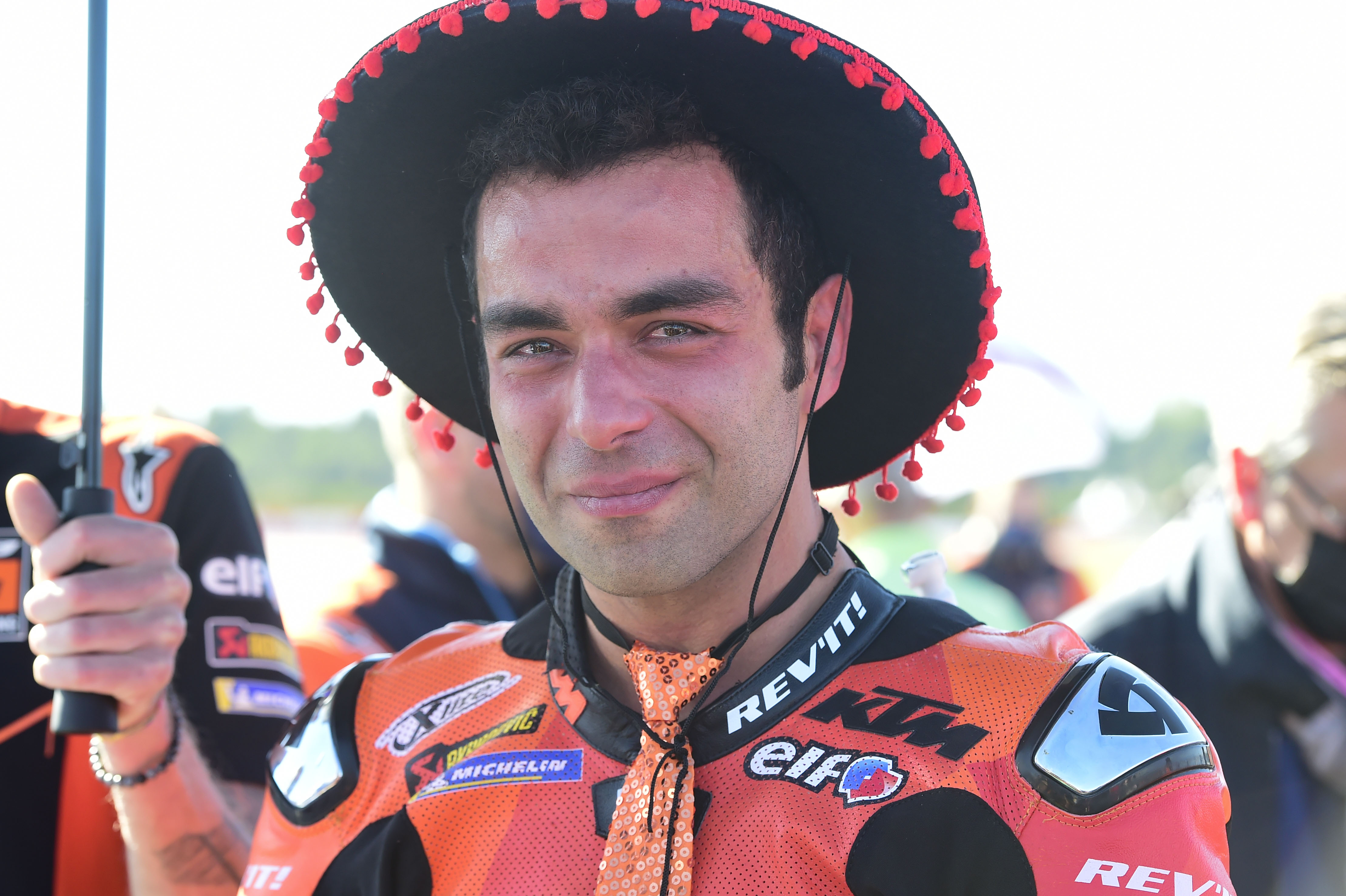 The way that KTM parted ways with Danilo Petrucci was messy – more on that later.
But it wasn't necessarily a surprise, given that 2021 was far from expectations for any of the Austrian firm's riders, let alone the tallest and heaviest rider on the grid.
Always something of an anomaly anyways given his bulk, it just didn't work for Petrucci on the RC16 and it wasn't too much of a surprise when KTM booted him out.
But it didn't fire him – it moved him to another of its myriad hugely successful racing programmes, with Petrucci set to make his Dakar debut with them next month.
Jokingly telling The Race that he's going from being one of the oldest and heaviest to one of the lightest and youngest riders lining up for the race, it's a project bursting with possibilities for the Italian – the chance to do what many can't and forge a whole new career. – SP
Bagnaia joins the club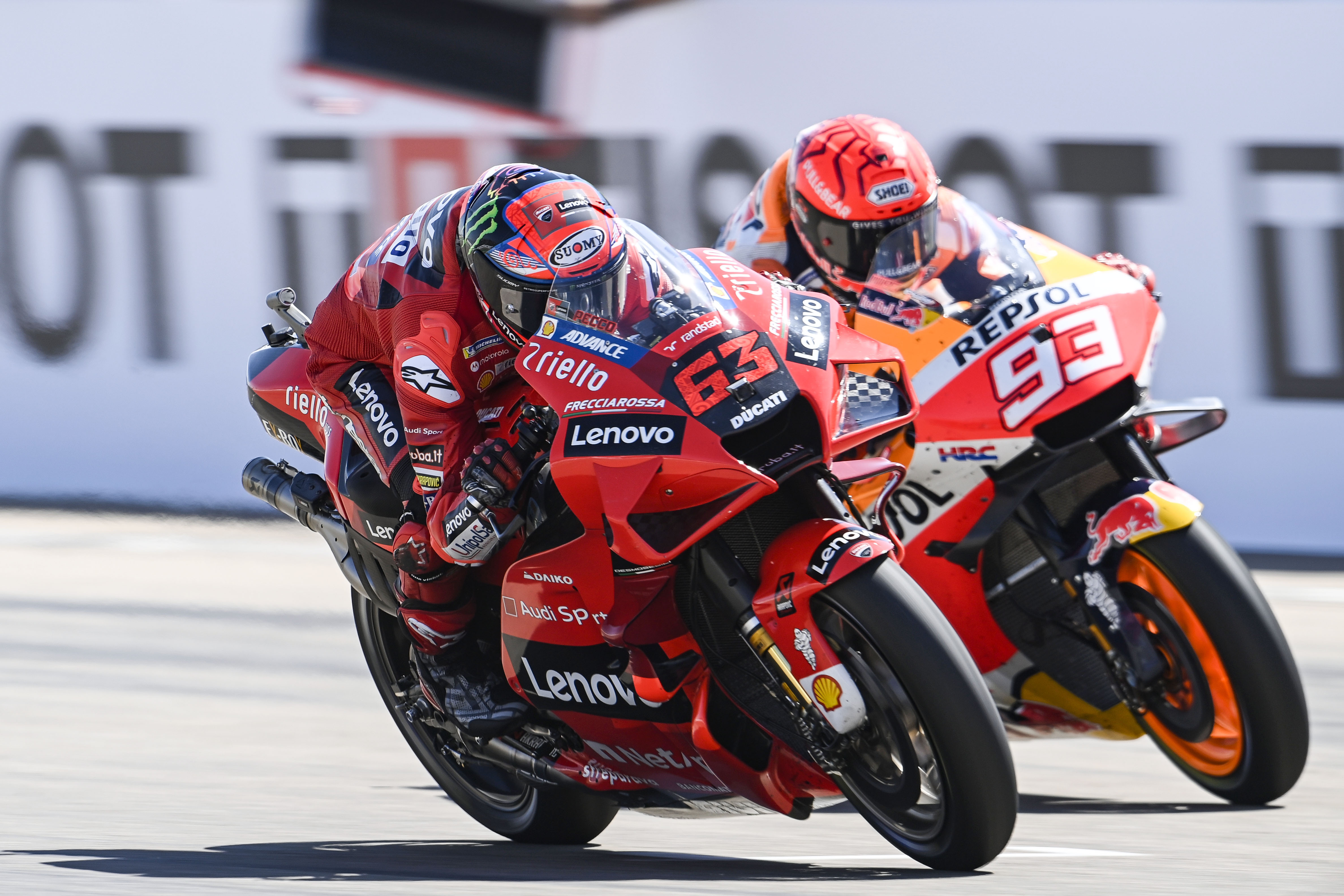 From that bummer of a crash in the leading stages at Misano the previous year to the rain denying him a likely-looking Red Bull Ring victory, Bagnaia was increasingly overdue a win to underline his massive MotoGP progression.
His cool-headed triumph in a Marquez dogfight at Aragon put a perfect bow on his journey from rookie MotoGP struggler to a bona fide premier-class stud, and kicked off a run of incredible form. – VK
Rossi steps down in style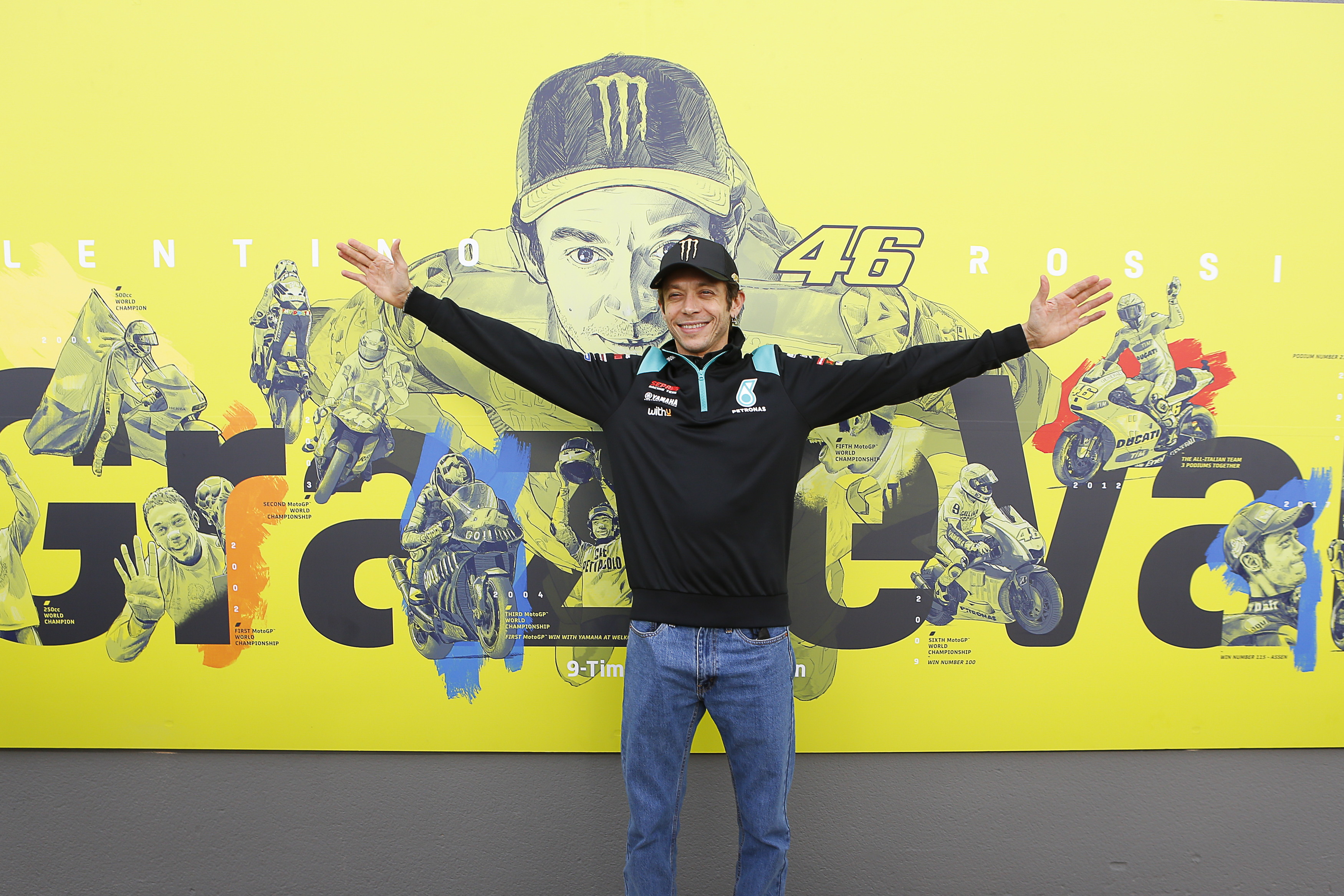 It's hardly a surprise to admit that we've been anticipating Valentino Rossi's retirement for a number of seasons, as his form slid and winning races became less and less of a possibility.
Yet just like anything that's been overhyped for an age, it would have been very easy for the whole event to descend into a rather over-orchestrated pantomime.
And yet, in the end, it wasn't that; rather, we got to see a lot of emotion on display as the paddock said farewell to the nine-time world champion.
He celebrated, he partied, he cheered, and he considered his time in the championship – all without a single computer animated dancing devil or oversized bowling alley in sight. – SP
Worst
Quartararo's arm pump and wardrobe malfunction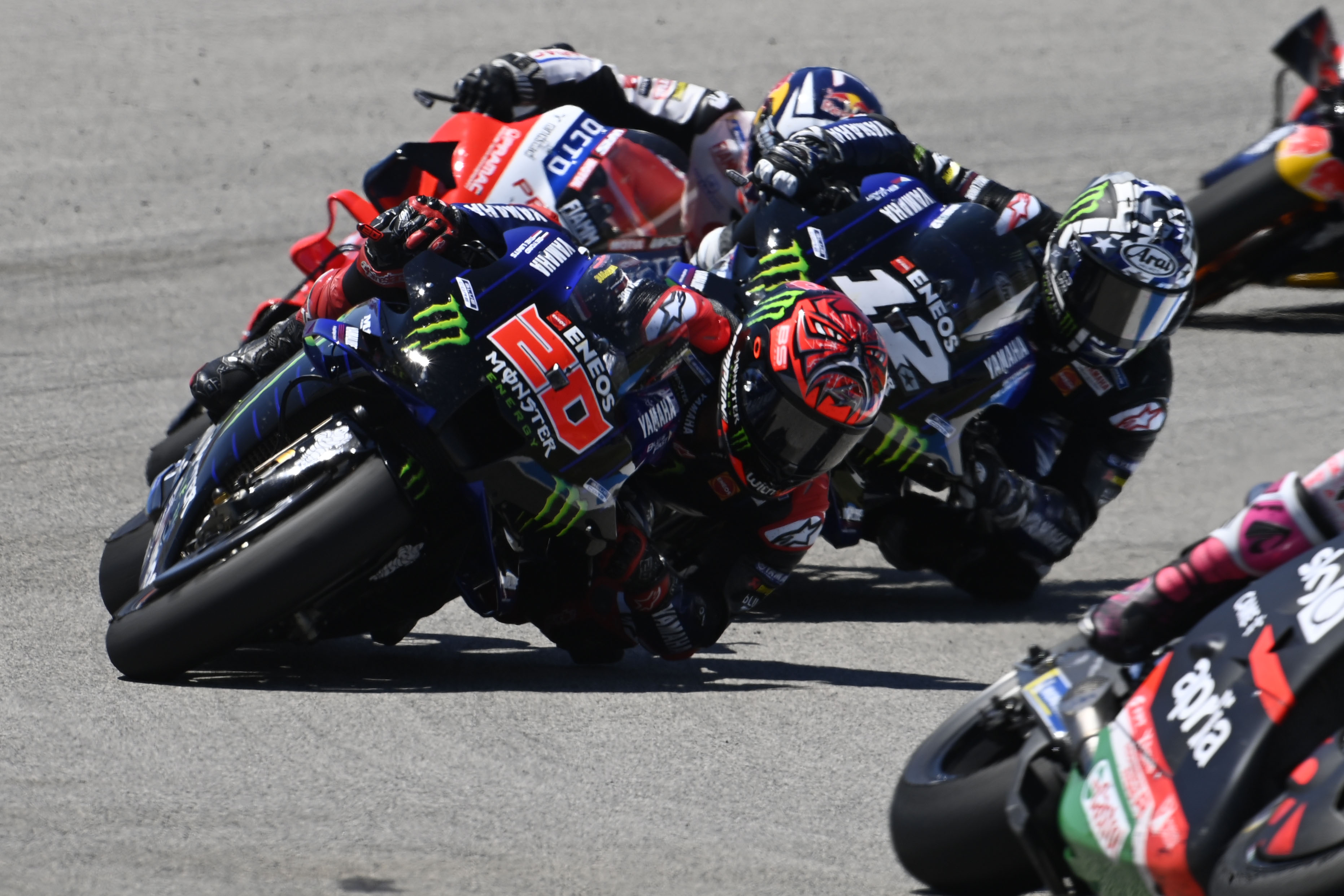 While Quartararo might have enjoyed a hugely successful season en route to the title, it wasn't without the occasional blip for him.
The two major ones had the same effect, causing him to lose out on victories that looked like sure things only seconds earlier.
First came Jerez, when arm pump struck the Frenchman for the second time in his career while he was comfortably leading the race, leaving him plummeting through the order as the chequered flag beckoned.
Quickly corrected by surgery (and using a novel technique that's much less invasive), it hasn't recurred since, hopefully meaning the problem is fixed once and for all.
The second, and much more shocking, incident came at Barcelona, when his leathers burst open, giving us scenes of him riding around in the final laps essentially topless…
It's since prompted a change to the rules that means it'll be easier for race direction to intervene in future. Not getting Quartararo off track for his own safety was one of a series of incidents this year that left people questioning the officials' decision-making. – SP
Racing in the face of tragedy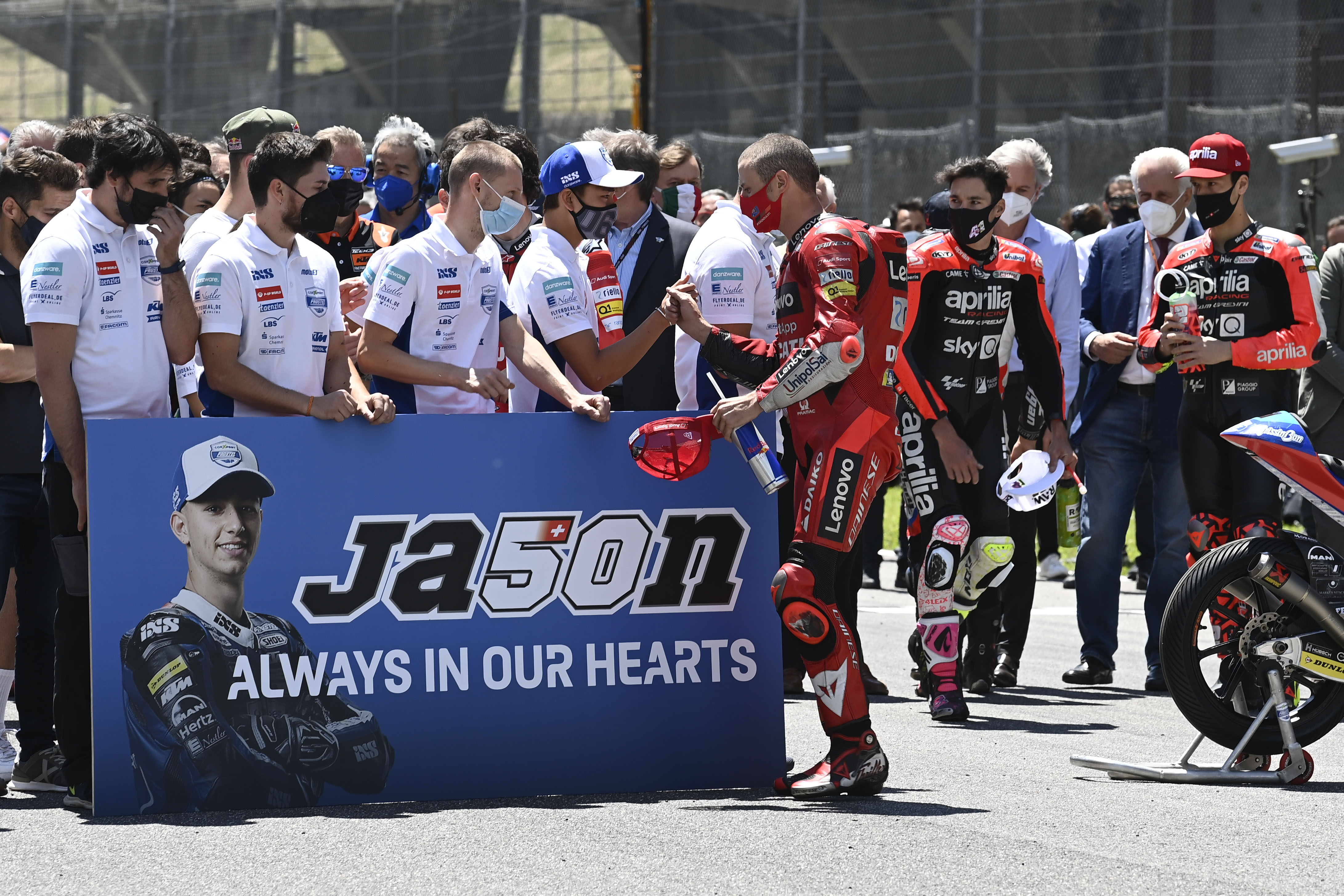 The realisation of the seriousness of Jason Dupasquier's Moto3 crash and stomach-curdling pictures as medical staff treated him on track will always linger as this writer's defining memory of Mugello 2021, but the MotoGP race the day after that came soon following the announcement of Dupasquier's passing was nothing to really revel in either.
What should've happened with the grand prix is too big a question to be tackled as a sidenote, but it was impossible not to relate to the arguments of Bagnaia and Petrucci, who both offered very compelling, earnest explanations for why they did not want to race.
Ultimately, too much was asked of them and their peers that day. – VK
Rins hits a van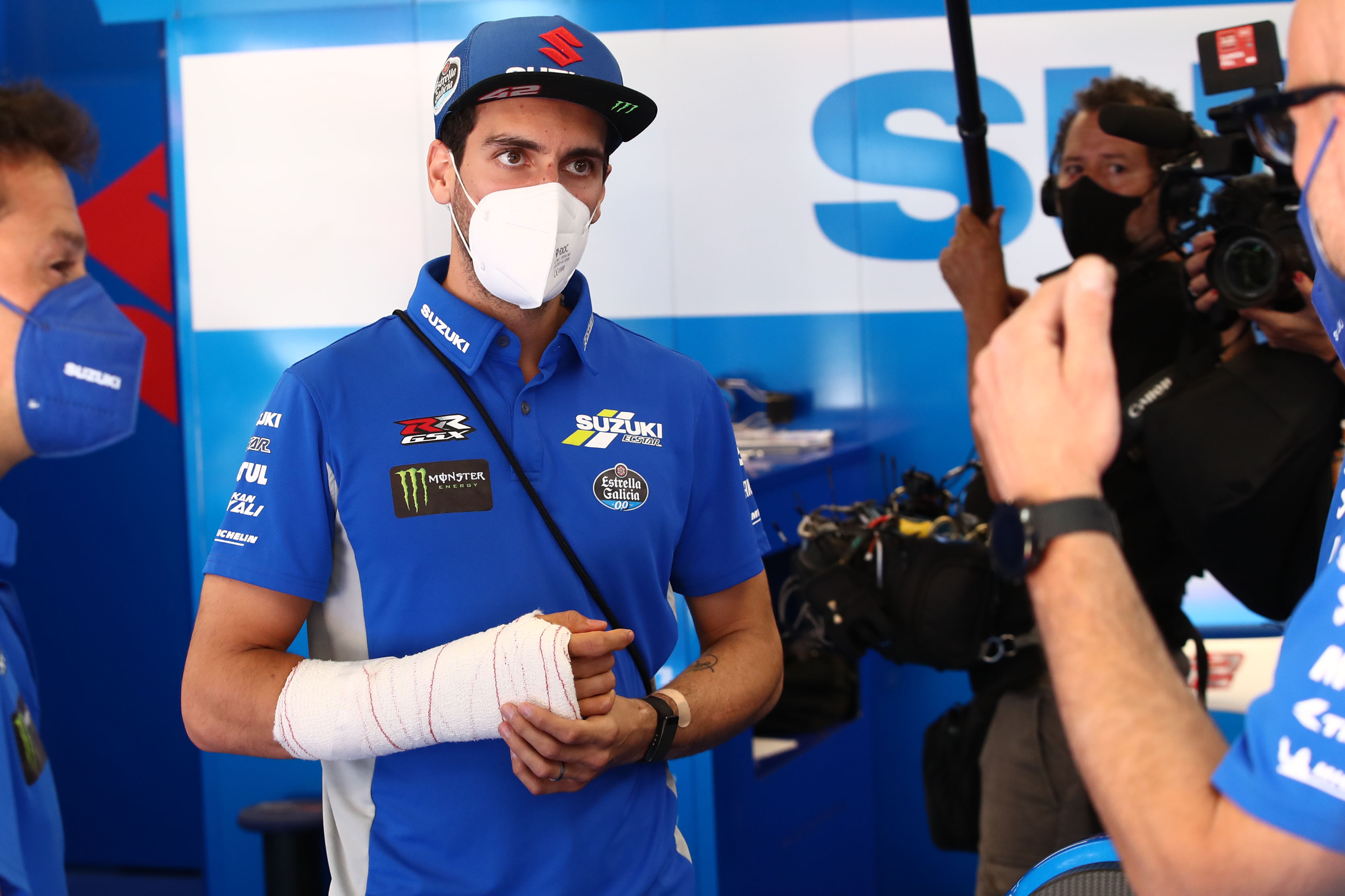 Obviously, MotoGP is a dangerous sport, and riders get injured all the time. Even training for it can be treacherous, as evidenced on a regular basis by the number of riders who end up sitting out races because of the latest bump they've picked up between events.
There's even been the odd rather stupid injury that's happened – normally by Cal Crutchlow, who has injured himself slipping on a wet cobblestone, accidentally sticking a knife into his hand while cutting cheese, and falling over exiting a COVID testing booth.
Yet among all those injuries, none has quite been as downright stupid – or set as bad an example – as Alex Rins managed at Barcelona this year.
Riding the track on Thursday afternoon on his bicycle ahead of the weekend, he was sending a text message and not looking where he was going – and rode straight into the back of a parked van on an otherwise empty track.
Breaking his wrist in the process, it was very much the metaphor for his otherwise disappointing season, one more defined by what could have been than what was. – SP
Pedrosa's return goes wrong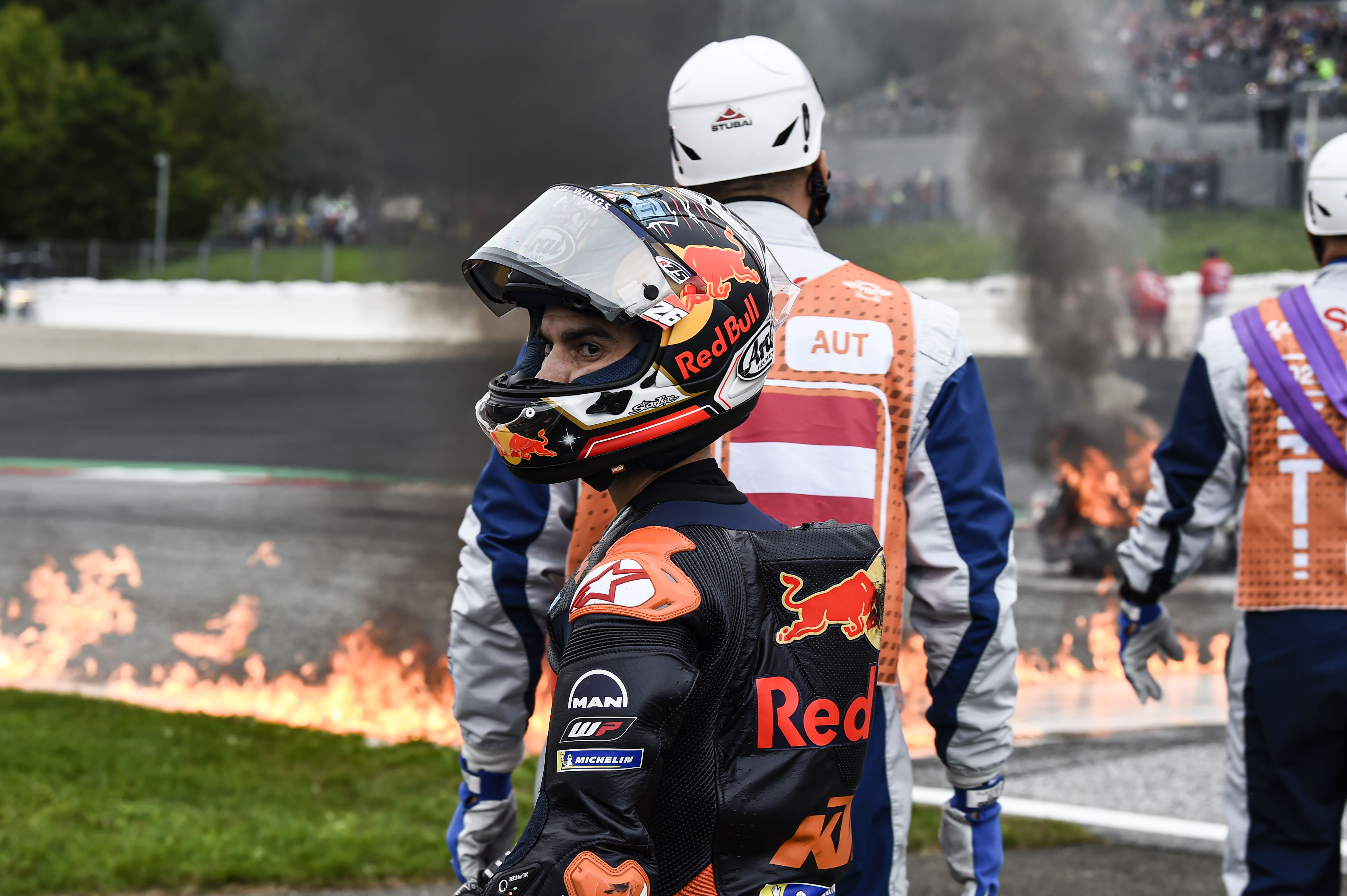 The results made for decent enough reading – started 14th, finished 10th, was competitive all weekend.
But those of course obscure the red flag-causing fireball incident that Pedrosa's fall triggered in Austria and that left Aprilia's Lorenzo Savadori injured.
It looks to have pretty much convinced Pedrosa to rule out any future wildcards, and left Savadori in an injury spiral that prevented him from getting another proper shot at a competitive MotoGP outing for the rest of the season.
It could've been worse, of course – but a joyous occasion like Pedrosa's return should've been better. – VK
Vinales has a freakout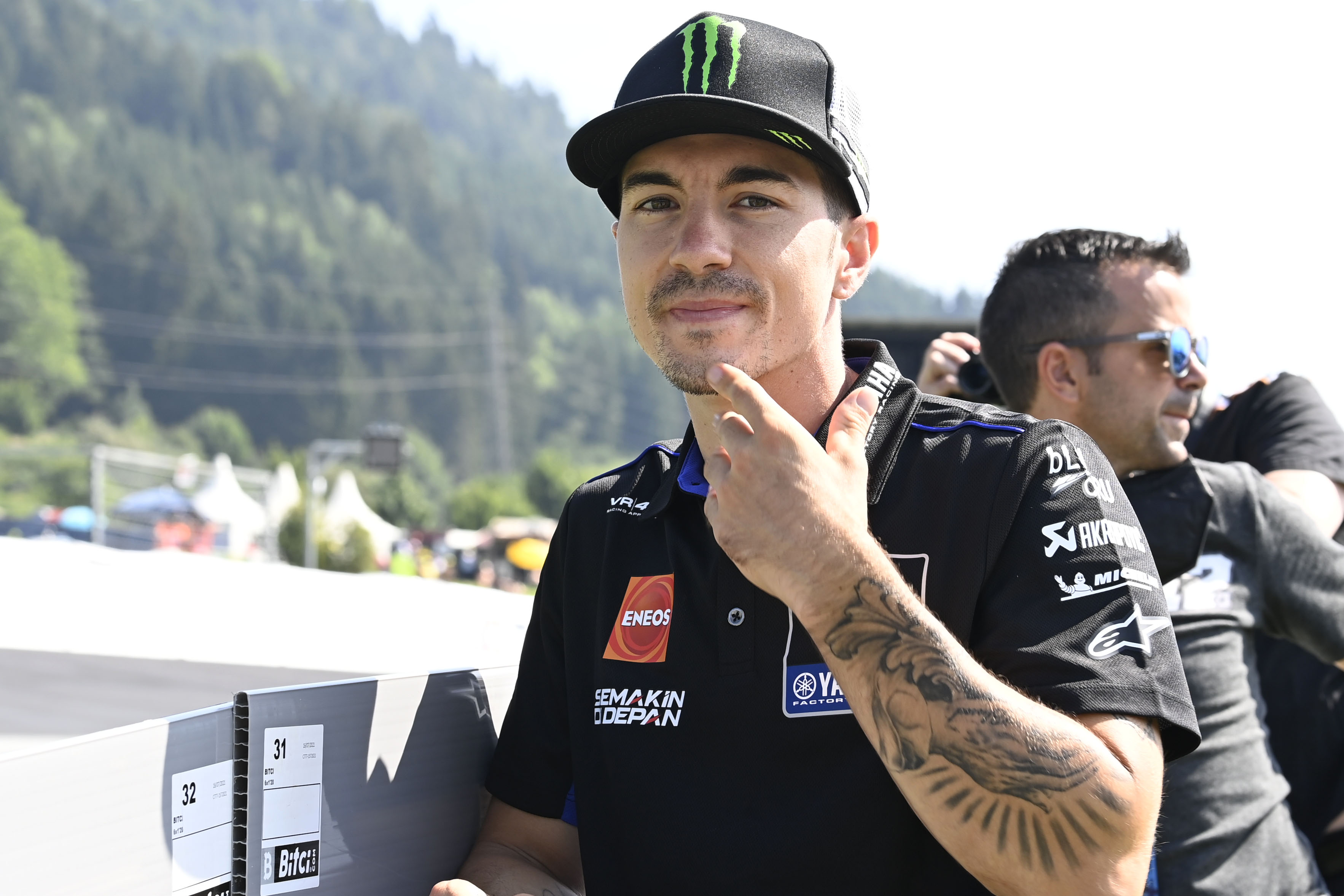 Now that the dust has settled and Vinales is a factory Aprilia rider, replaced at the works Yamaha team by Franco Morbidelli, it seems like the situation has worked out well for every one of the four parties involved.
Both riders are happier, both teams have someone who wants to be there – but that doesn't mean that the road to the end point was in any way smooth.
In fact, what actually transpired was almost unheard of in MotoGP, with a deeply unhappy Vinales accused by his team of a deliberate attempt to blow up his machine thanks to the deep frustration felt at them, the 2021 M1 and the way his year was transpiring.
Yamaha didn't waste any time in dealing with the situation, mind you, sacking him on the spot and washing its hands of him completely so that he could head over to Aprilia instead. – SP
Miller gets away with Qatar move on Mir
Mir and Jack Miller had a few run-ins in 2021, but their encounter early on in Qatar was both the least explicable and the most aggravating, even though the actual physical consequences were virtually non-existent.
The fact that Miller, a hard charger but one who's never looked anything but fair and clever, didn't see anything wrong with the way he ran Mir off the track on a straight was frustrating – but the inaction of the stewards was a far bigger issue, and an opportunity completely wasted to make a statement with a decision. – VK
KTM axes the Tech3 duo mid-session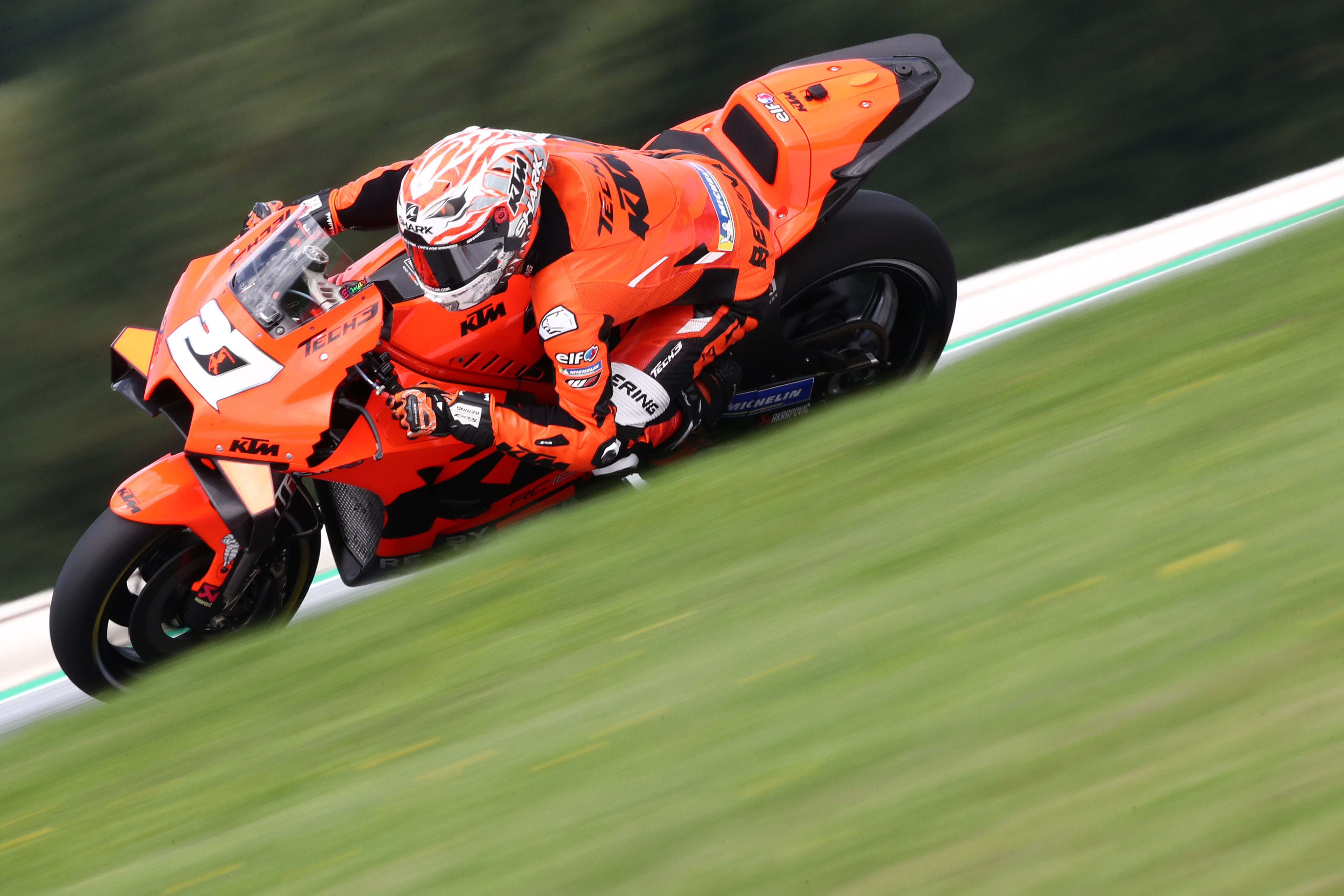 As we've said earlier, it didn't come as a huge surprise when both of KTM's satellite riders got axed.
Petrucci and Iker Lecuona both had difficult 2021 seasons at Tech3, and with the hotly tipped Raul Fernandez and new Moto2 world champion Remy Gardner both waiting in the wings, space had to be made.
What did come as a shock was how it was done, with all sorts of legal wrangling happening in the background as Fernandez tried to find a way out of his contract thanks to a beckoning Yamaha seat.
The end result was KTM producing something of a nuclear option; unilaterally announcing his signing as a MotoGP rider and sacking Petrucci and Lecuona while the duo were on track for a free practice session.
We knew it was coming, but that doesn't mean that both didn't deserve better from the Austrian brand. – SP
Marquez back on the sidelines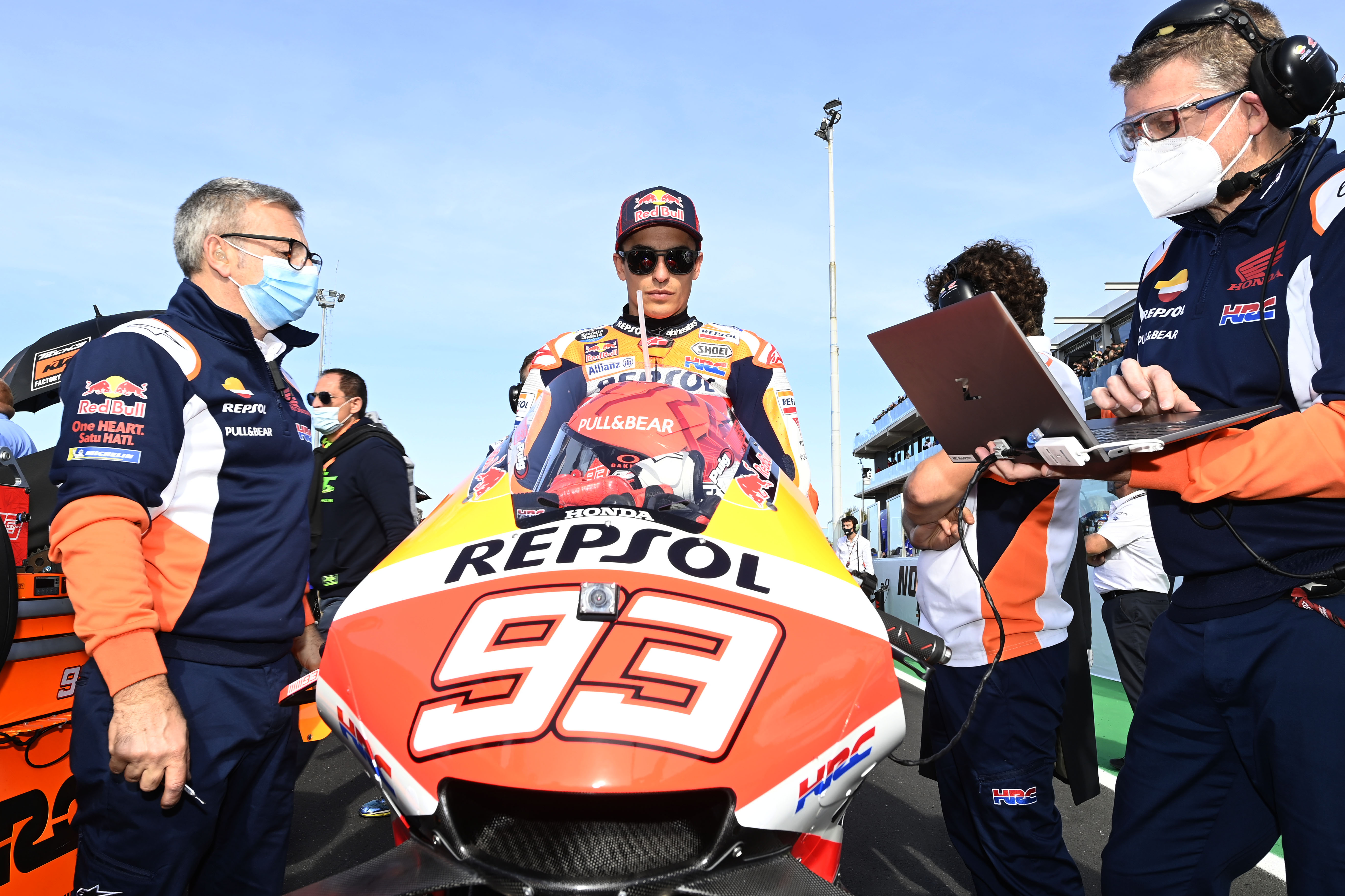 This one's pretty self-explanatory – after the couple of years Marquez has had, you really didn't need to be his fan to let out an 'awww, man' when hearing the news of a training fall that would require another spell on the sidelines and was then revealed as having heralded a return of a worrying vision issue from earlier in his career.
It thankfully sounds like Marquez is making decent progress with his current bout of diplopia, but it's a cruel twist of fate regardless of the recovery timeline. – VK
Rossi leaves MotoGP for good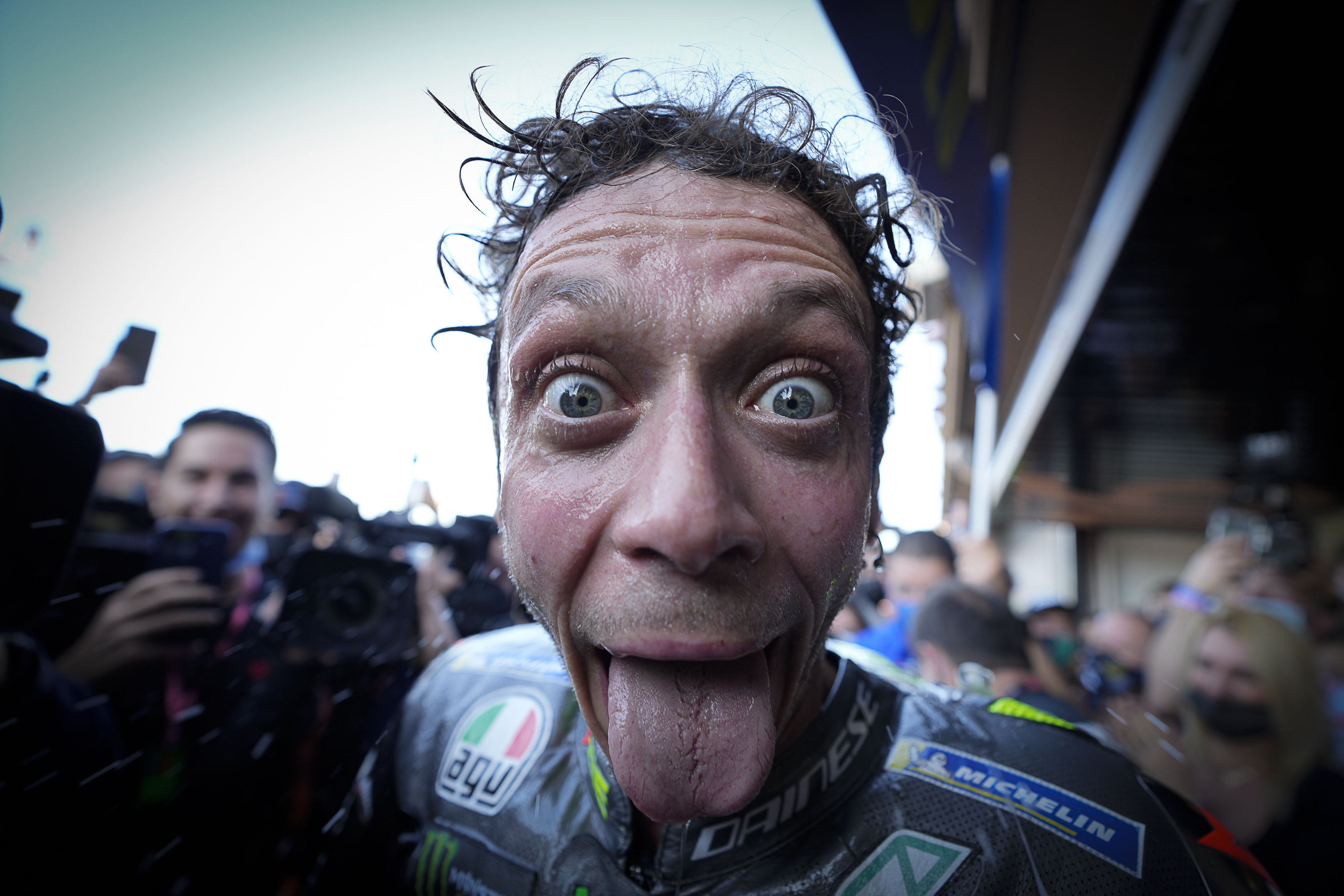 While Valentino Rossi's departure from MotoGP might have been a joyous occasion in the end, it was still a day that will cast a shadow over the series, as the sport's global superstar disappears after 25 seasons in grand prix racing.
Regardless of whether you're a fan or not, Valentino Rossi is MotoGP, and there's no one else in the pipeline who looks set to be the same sort of breakout star.
The financial impact on the sport remains to be seen. Will we, as the doom and gloom brigade predict, see smaller audiences and less engagement as a result?
Only time will tell – but one thing is for sure; Rossi has left the series in very capable hands in the shape of our new crop of talent. – SP