Valentino Rossi's VR46 Ducati MotoGP team has finally put the fiasco of its previously-announced Saudi sponsorship deal behind it, by announcing a new title partner in the form of Italian proximity banking company Mooney – with its MotoGP and Moto2 efforts set to officially become the Mooney VR46 Racing Team for 2022.
Rossi's links with Prince Abdulaziz bin Abdullah Al Saud were first announced back in May at the Spanish Grand Prix, with Tanal Entertainment Sport and Media claiming that from 2022 Saudi state oil company ARAMCO would become the VR46 team's title sponsor as it expanded from a single-bike partnership with Esponsorama Racing into a full two-rider set-up.
However, there were immediate question marks raised by the release, with The Race receiving calls from a public relations firm working with Aramco to deny any knowledge of the deal at that time.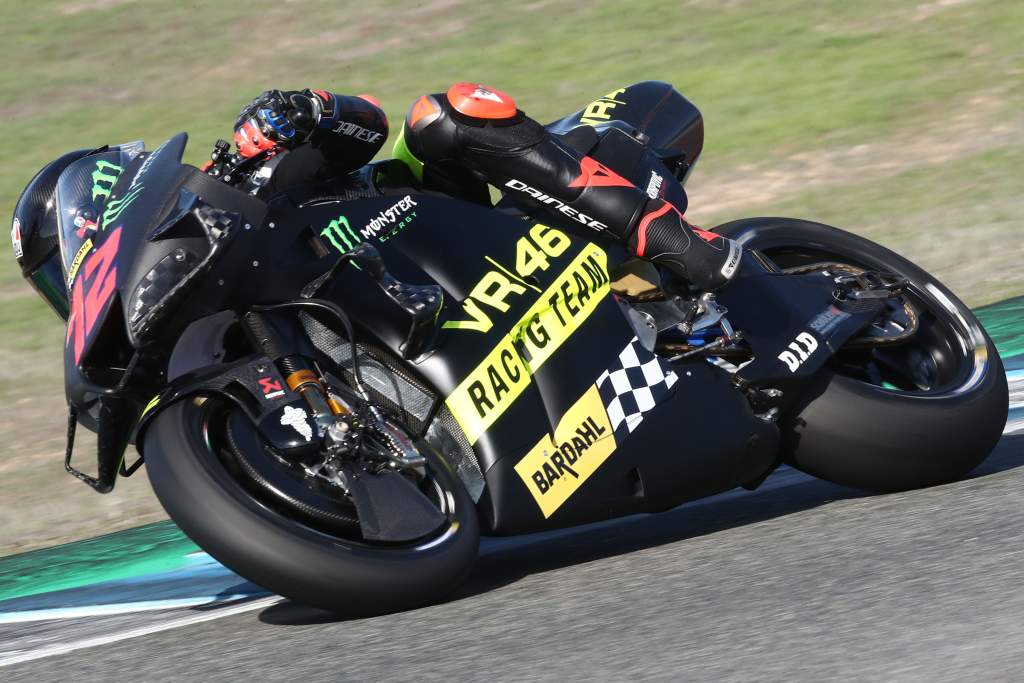 Further confusion followed at the Dutch TT in June when Talal Al-Marri, CEO of Aramco Overseas, was in attendance as a guest not of VR46 but of the Pramac Ducati team.
When questioned about his company's supposed backing of VR46, he replied only by asking: "Do you know how many princes we have in Saudi Arabia?"
Since then, there has been increasing speculation about the fate of the partnership, with the team officially announced at the end of the 2021 MotoGP season without any title sponsor in place.
However, with Rossi's name still drawing huge clout in his native Italy even after his retirement from the sport last month, there was never doubt of Luca Marini and Marco Bezzecchi's place on the grid.
The team has confirmed that more information will be announced early next year on the details of the sponsorship arrangement.