While we've been expecting the news confirming Franco Morbidelli as a factory Yamaha rider for the remainder of 2021 and the whole of 2022 as he steps up to replace the departed Maverick Vinales, it caught the paddock on the back foot when Yamaha confirmed that his new deal would actually serve to keep him with the Iwata firm until the end of the 2023 season.
Instead of signing a year-and-a-half deal that would have kept him in sync with the rest of the big names and factory seats in the premier class, the news means that Morbidelli will effectively now be a year out of line with most other riders.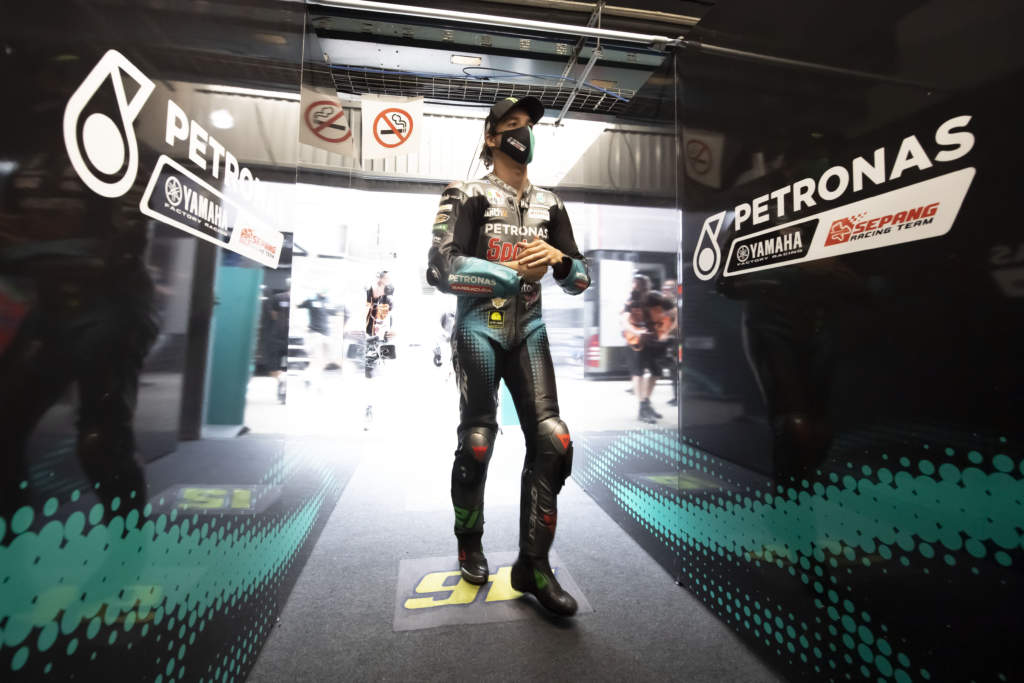 That's a clever strategy for Yamaha for two reasons. Firstly, it means that any shock to the team following the departure of a rider is limited, by ensuring that it's very unlikely to have to change its full line-up at once.
Secondly, it means that there will always be a seat open in any particular contract year, should the opportunity be needed. It makes it easier to promote young talent into the squad should the opportunity present itself – and it's maybe even a move targeted at opening up a seat for the likes of Raul Fernandez, whose new two-year KTM deal will end at the same time as Morbidelli's.
Given the considerable interest that Yamaha is believed to have shown in the young Spaniard earlier this year – interest that prompted a bizarre mid-practice session announcement of his 2022 MotoGP promotion to satellite team Tech3 by KTM – it's possible that Yamaha is once again showing its cards by creating a path for him once he's gained some MotoGP experience elsewhere.
There are other riders who it ensures remain in line with the seat, too, though – and both of them are already Yamaha-contracted, albeit in a different series.
Both World Superbike championship leader Toprak Razgatlıoglu and American Garrett Gerloff were targets of the Petronas team for 2022, and both turned down the opportunity to instead remain where they are, extending their respective Yamaha WSB deals until the end of 2023.
Razgatlıoglu in particular has expressed his interest in remaining in that particular paddock until he has become world champion – and with the distinct possibility of him becoming the first person in six years to dethrone Jonathan Rea in 2021, it could well be that come 2024 he's ready to move to MotoGP as a multiple-time world champion.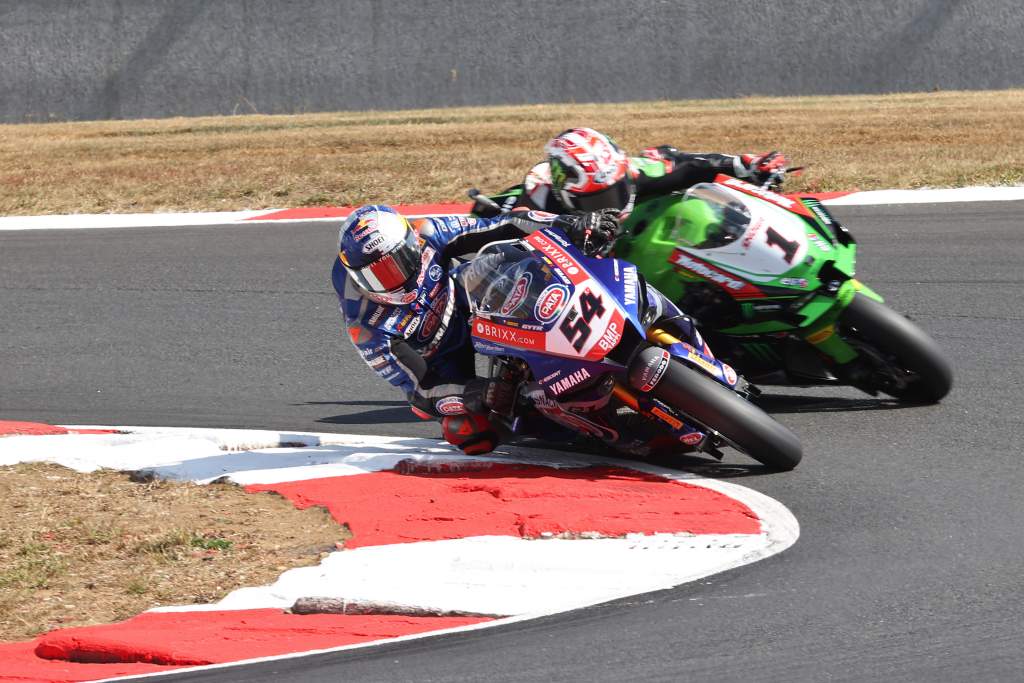 But if that is the strategy, it's coming at the expense of some big names opportunities that Yamaha will miss out on elsewhere. It's no secret that Yamaha also approached KTM rider Miguel Oliveira to potentially take the seat now occupied by Morbidelli, but with the Portuguese rider already locked into a contract for 2022 with the Austrian brand, his departure was prevented.
Given the current state of things at KTM, and the slump in form the Catalan Grand Prix winner has struggled with since the start of the second half of the season at the Red Bull Ring, it's perhaps not an unreasonable possibility to imagine that he might be on the market for 2023, especially given KTM's well-documented problems with something of a blockage of talent.
Oliveira's team-mate Brad Binder has already extended his own deal with the team until at least the end of 2024, and with the likes of Fernandez (should he choose to remain with KTM) and current Moto2 championship leader Remy Gardner coming through the pipeline – as well as sensational Moto3 rookie Pedro Acosta, who will step up to Moto2 for 2022 – all waiting in the wings, there's even the possibility that Oliveira could get squeezed out.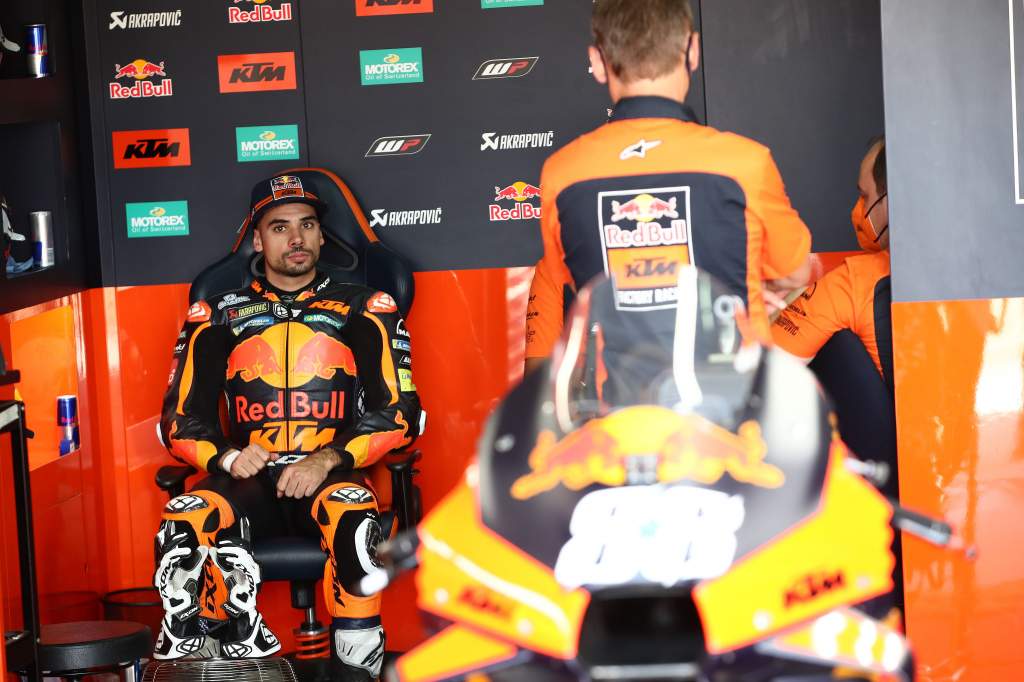 Then there's reigning world champion Joan Mir, also believed to be considering his own future amid increasing frustration at his Suzuki team as he attempts to defend his 2020 world title.
Struggling to keep up with MotoGP's more established factories, he's been left on the back foot recently by Suzuki's inability to deliver an effective rear ride height device in particular – and could well be on the market in a year's time when his deal expires.
However, one rider unlikely to be affected at all by the situation on one side of the Monster Energy Yamaha garage is the guy on the other side: Fabio Quartararo.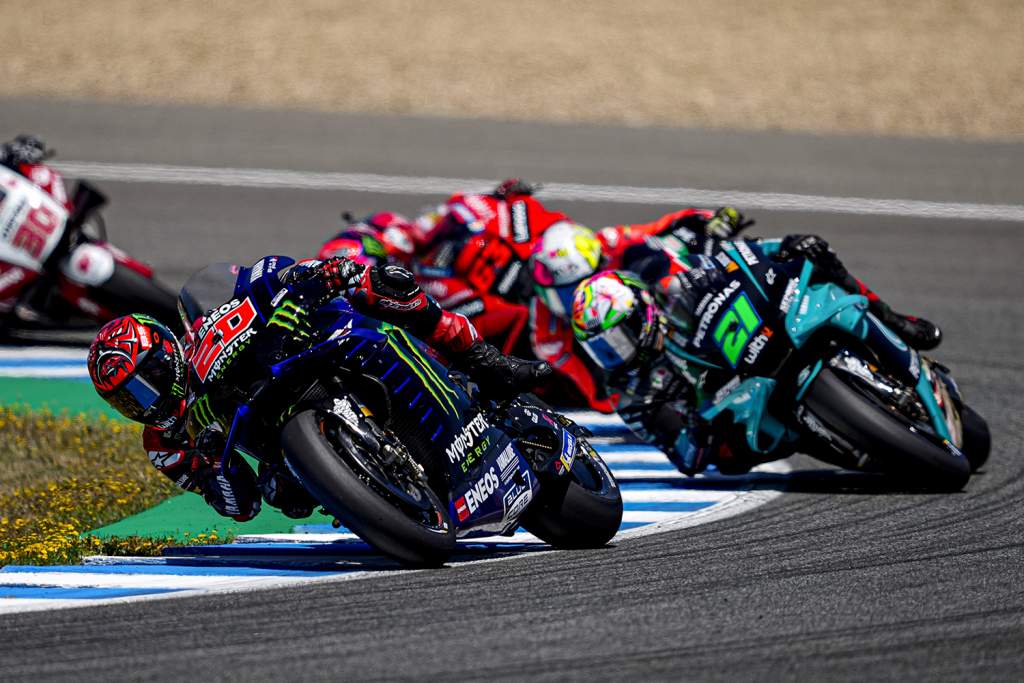 The current championship leader has clearly found a home where he fits in well, and so far is delivering the goods for Yamaha, meaning any movements on the other side of the box is unlikely to affect his performance for now.