Marc Marquez has admitted he's "not enjoying" the on-track portion of his MotoGP comeback just yet, and says both he and Honda will need to improve if he's to fight for the title next year.
Marquez has won at the Sachsenring and finished second at Aragon, two of his traditional strongholds, since making his return from the injury that had kept him out for nearly a full year.
But while the right humerus bone he had broken has now healed, he's been struggling to get the previously-injured right shoulder back to fitness, and feels he is not yet able to ride the Honda the way he wants to.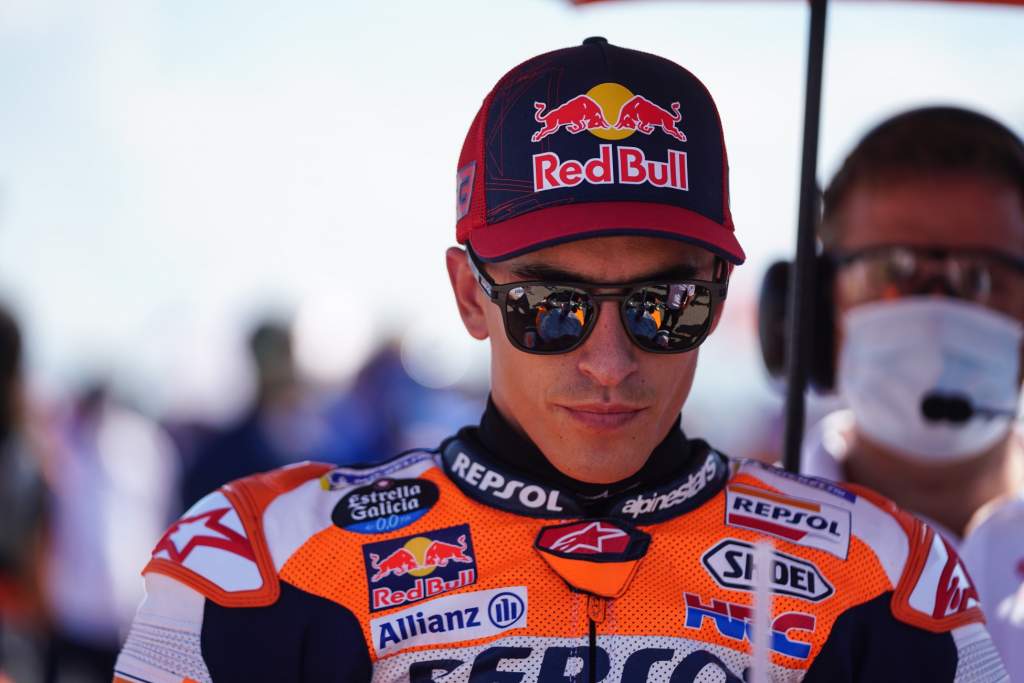 Asked ahead of the San Marino Grand Prix if he was currently enjoying himself on a MotoGP bike, Marquez said: "Of course now I'm racing and I try to compete, I try to improve my level, but I'm not enjoying. At the moment, it's just- it's true that I enjoy a single time, a few laps, a few corners, but when you have pain, you don't enjoy.
"Now I'm starting to enjoy in some moments, the target is to enjoy more. When I enjoy it on the bike, I will be more competitive."
Marquez didn't rule out the possibility of further medical intervention on the shoulder that had already been operated on in the past, but suggested this was not currently in the plans.
"At the moment the plan is to try to understand how to improve [for] these last races, and especially after Austin we have there two weeks and try to work a little bit at home, if we can do a step," he said.
"Because now I arrive from the racetrack, I need to take a rest for three days – that's a lot, but if not I feel pain.
"I train two-three days more and then already fly to another racetrack. So it's not the way that I worked in the past, still I have a specific plan but now at the moment we try to work, it's the plan, then we will understand, but plan A is to work on myself."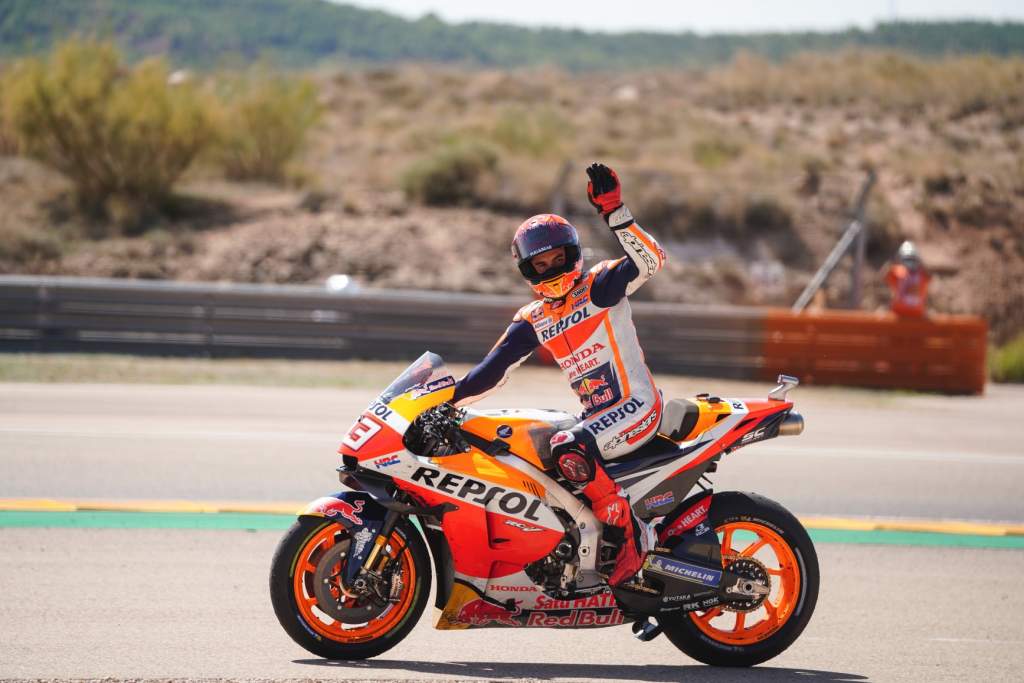 The lack of consistent form and the fact he'd missed the first two races of the campaign have not prevented Marquez from leading the way for Honda in the standings.
But the RC213V is not where he wants it to be currently, and the six-time MotoGP champion strongly hinted that the package needs to be improved for 2022 if he's to stand any chance of taking part in the title fight.
"For next year, we must work on the bike but also I need to work on my skills, my performance," he said.
"If we improve a little bit on both sides, we will be able to fight for the championship. If some of these sides still struggle, then it will be more difficult."