New Petronas Yamaha signing Andrea Dovizzioso has insisted that he "had to" take the chance to return to MotoGP action with the satellite team, after spending years watching (and coveting) the Japanese manufacturer's M1 machine while racing against it on a Ducati.
Dovizioso made the statement as he spoke to the media for the first time today following his announcement as a Yamaha rider, with the Italian set to debut at home this weekend in the San Marino Grand Prix before remaining with Yamaha for the rest of 2021 and into the 2022 season, as the final piece of the jigsaw puzzle set in motion by the rapid departure of Maverick Vinales from the factory team.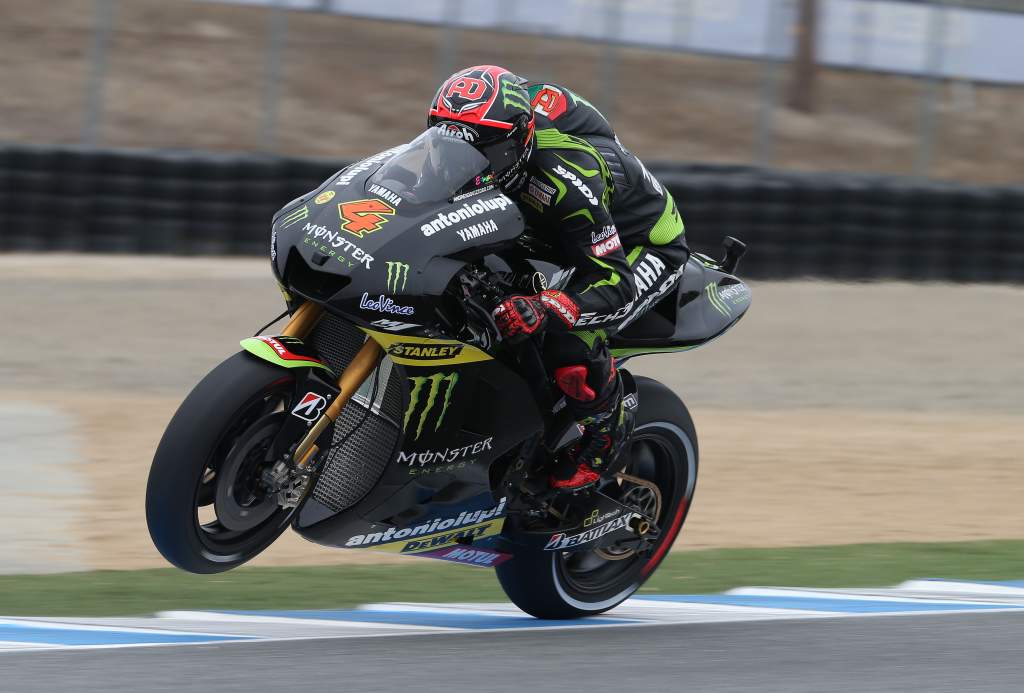 Always classed as particularly smooth rider despite needing to adapt his style to suit the late-braking strengths of Ducati's Desmosedici, Dovi enjoyed a strong season in his one year on Yamaha machinery in 2012 – and says the missed chance to step up to the factory team from Tech3 back then means he's spent eight years at Ducati wondering what could have been.
"After a good year in 2012, in a factory situation, my dream was to be on a factory Yamaha and it didn't happen," the 35-year-old explained. "That remained in my mind, and to have that chance now after eight years with the same bike, is something I really wanted to do.
"That was my bike. I don't want to say that with it now I'll be stronger, faster, the best, but as a rider you have your idea, your feeling, when you race for a lot of years against other manufacturers, and this is something I really wanted to do."
And while he admits that there are risks to such a radical move – and that a considerable amount of time will no doubt be needed to adapt from the Ducati to the Yamaha – he says that he's prepared to take the risk given the potential personal reward that will come from being back in the top flight of racing.
"I was feeling good at home, doing what I like," he admitted, of his switch from MotoGP to motocross in the past months. "My passion.
"And I was a bit more relaxed, because when you don't race in MotoGP you are 100% more relaxed! My girlfriend especially explained that to me! But at the beginning, when the door opened, I thought about it and I couldn't say no.
"For sure there is more risk than the possibility to do good, but I think it's like that for a lot of people and I don't care. I race for me, I race because I have the passion to race, and I'm really interested in riding a completely different bike for a completely different brand. I'll take the risk and I don't have any problem with it."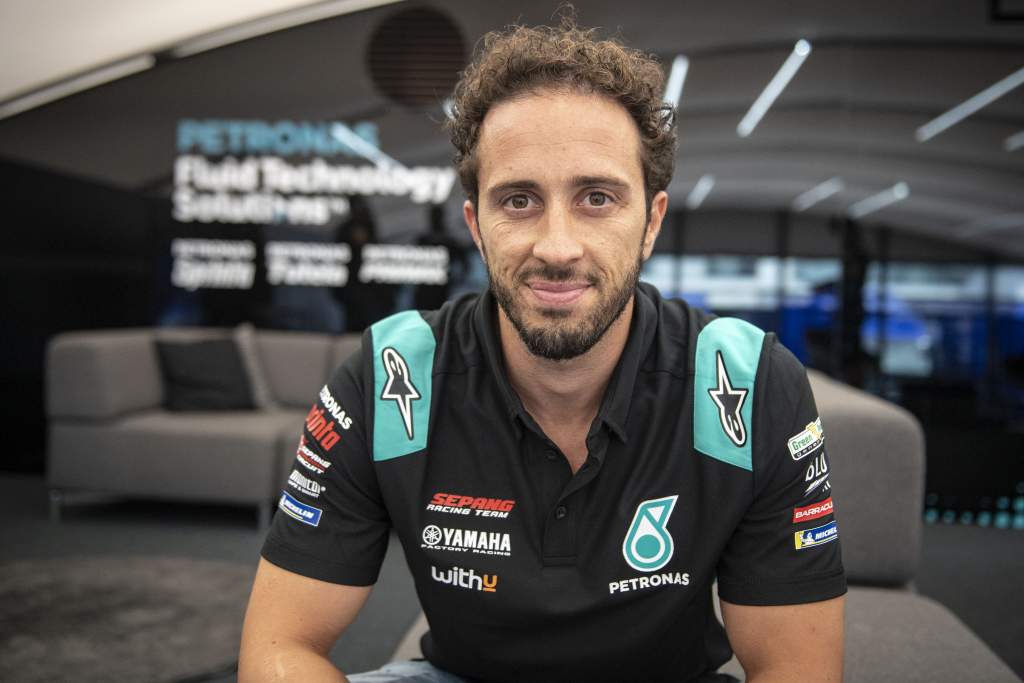 Yet despite the last-minute way in which the whole deal has come together – and the surprise departure of Vinales from the factory team that triggered Dovizoiso's return to the series – he says that he never lost any sleep over it as he waited to see what happened.
"In my mind, I wasn't worried at the end of last year because I knew what I wanted and if something crazy happened and some important doors opened, I was hoping to be considered," he insisted.
"Motorsport is like that, and it happened. I didn't live in a worried way, or angry, just doing what I liked at home. But we know what happened this year and I'm really happy to be in this situation."
Having been adamant that he would only return to racing in 2021 if it created a path to racing full-time for the following year, now that he's been given that path Dovizioso is equally insistent that the remaining five races of the current season are more a chance to re-adapt himself to Yamaha than to set the world on fire.
"I can't know how strong the bike is for the next five rounds," he explained, "and I'm not worried about that. First because I don't have to fight for anything in the championship and the results. The important thing for our deal was to have a factory bike for next year, factory support, and we achieved that.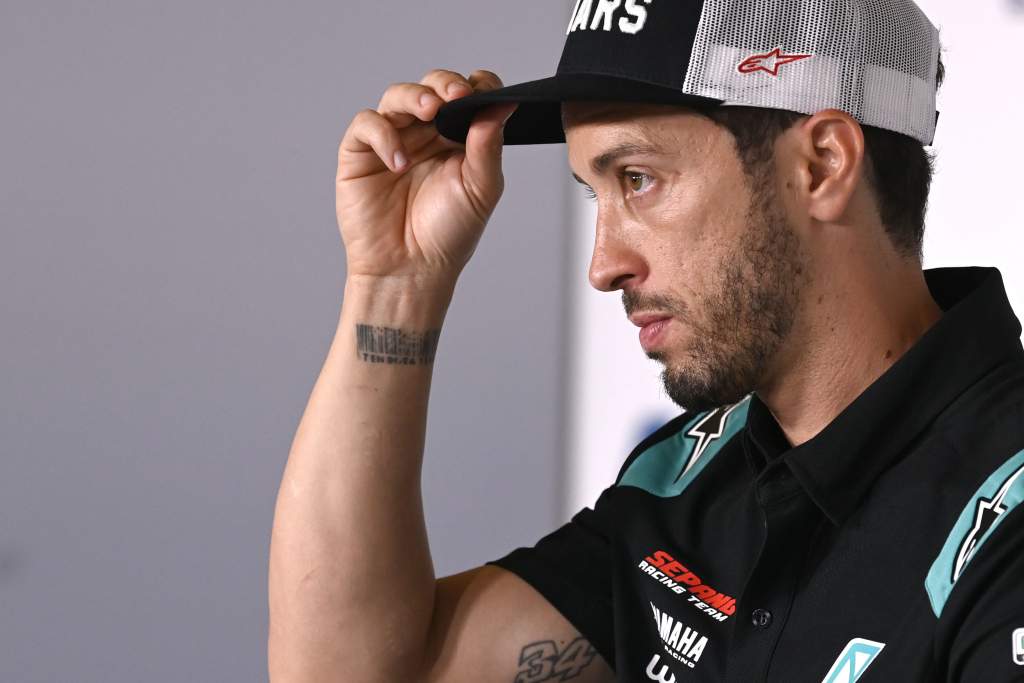 "The important thing this year is to feel good on the bike position-wise, and to understand the bike. For sure I'll have to ride in a very different way to the previous one, so it will take time, it will take time first for the [seating] position.
"I'm a bit more worried about that at the beginning than the bike, after that once I feel comfortable with the position I can start to push and give my feedback.
"MotoGP now, I think for a few reasons, is very tight. The last rider is very fast and close to the first, speed-wise, so it's very difficult. But I know that and I'm not worried about that at the moment, I don't have to be worried."