MotoGP's 2022 rider line-up reshuffles happened mostly in the middle of 2021 after Maverick Vinales' dramatic split with Yamaha kicked off a slightly surreal abrupt 'silly season'.
How have the shuffles around Vinales' move and the satellite teams' shake-up affected the pecking order?
Simon Patterson, Valentin Khorounzhiy and Matt Beer got together to rank every team's 2022 MotoGP rider line-up from worst to best.
Our panel members each submitted their own ranking, with the MotoGP scoring system used to create our final order.
12. RNF Yamaha
Andrea Dovizioso/Darryn Binder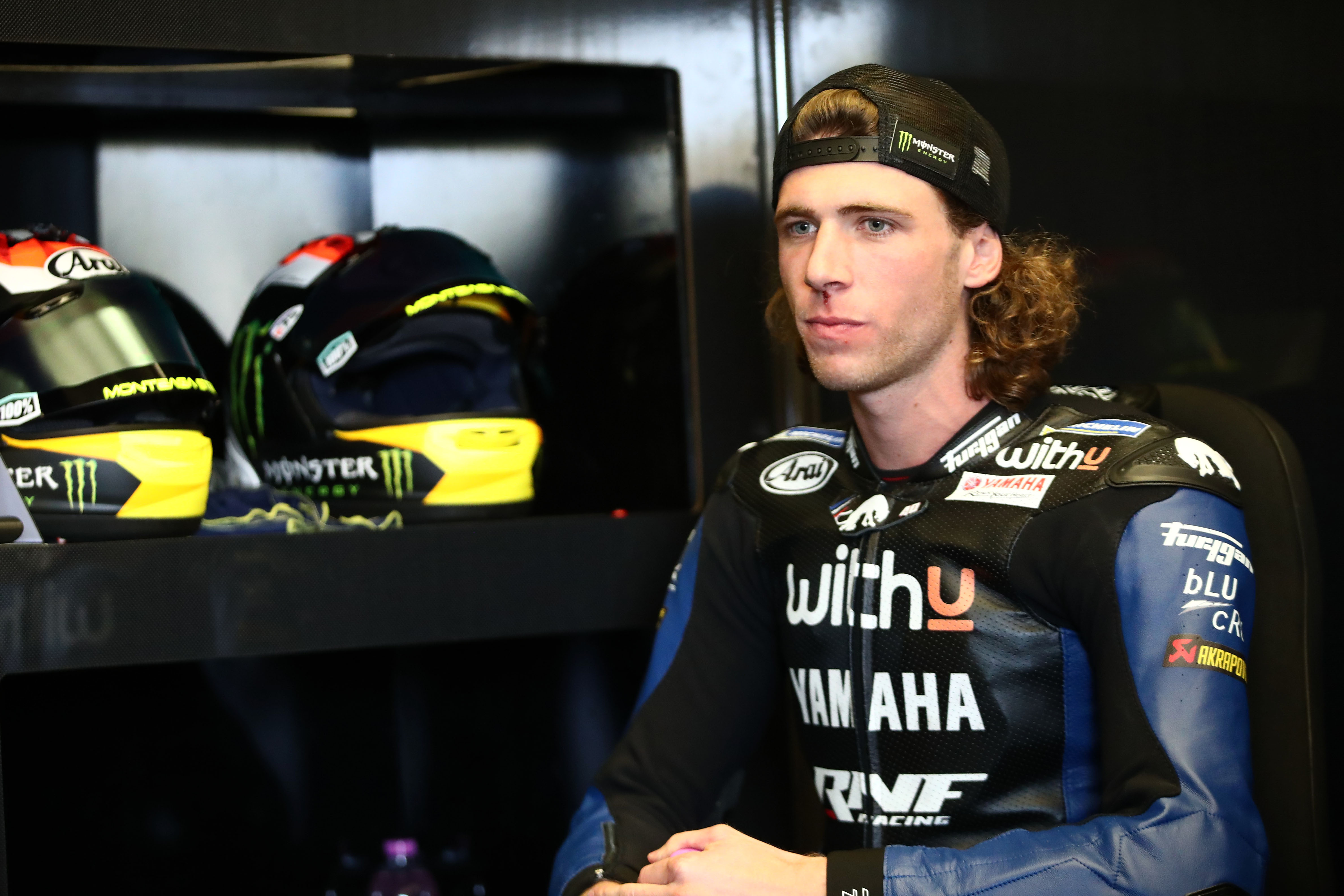 Petronas SRT's time in MotoGP proved to be brief and highly eventful, with the glory of 2019 and '20 followed by a spectacular fall and implosion in 2021.
Now former Petronas boss Razlan Razali's new RNF operation has the Yamaha satellite deal for one year at least.
But its surprise line-up of veteran Andrea Dovizioso and controversial Moto3 graduate Darryn Binder didn't wow our experts, with only Khorounzhiy rating it above the bottom spot (and even then only one place higher).
"Simply put, Yamaha's new satellite team has two riders that it didn't want, with sponsorship considerations and a slew of others saying no triggering a rather unexpected combination," said Patterson.
"Dovizioso is an old hand, but he might be a little too old, while Binder isn't just a rookie – he's woefully inexperienced on big bikes."
Beer feels "the Dovizioso career tale had its surprise late twist when he went from the rider Honda couldn't get rid of to Ducati's shock Marc Marquez challenger, but this is a chapter too far".
But Khorounzhiy is slightly more optimistic, calling Dovizioso "an experiment worth following given his trophy cabinet and development nous" and describing Binder as "a rider with a lacklustre CV but clearly not devoid of talent" whose arrival in MotoGP is "genuinely fascinating".
11. LCR Honda
Takaaki Nakagami/Alex Marquez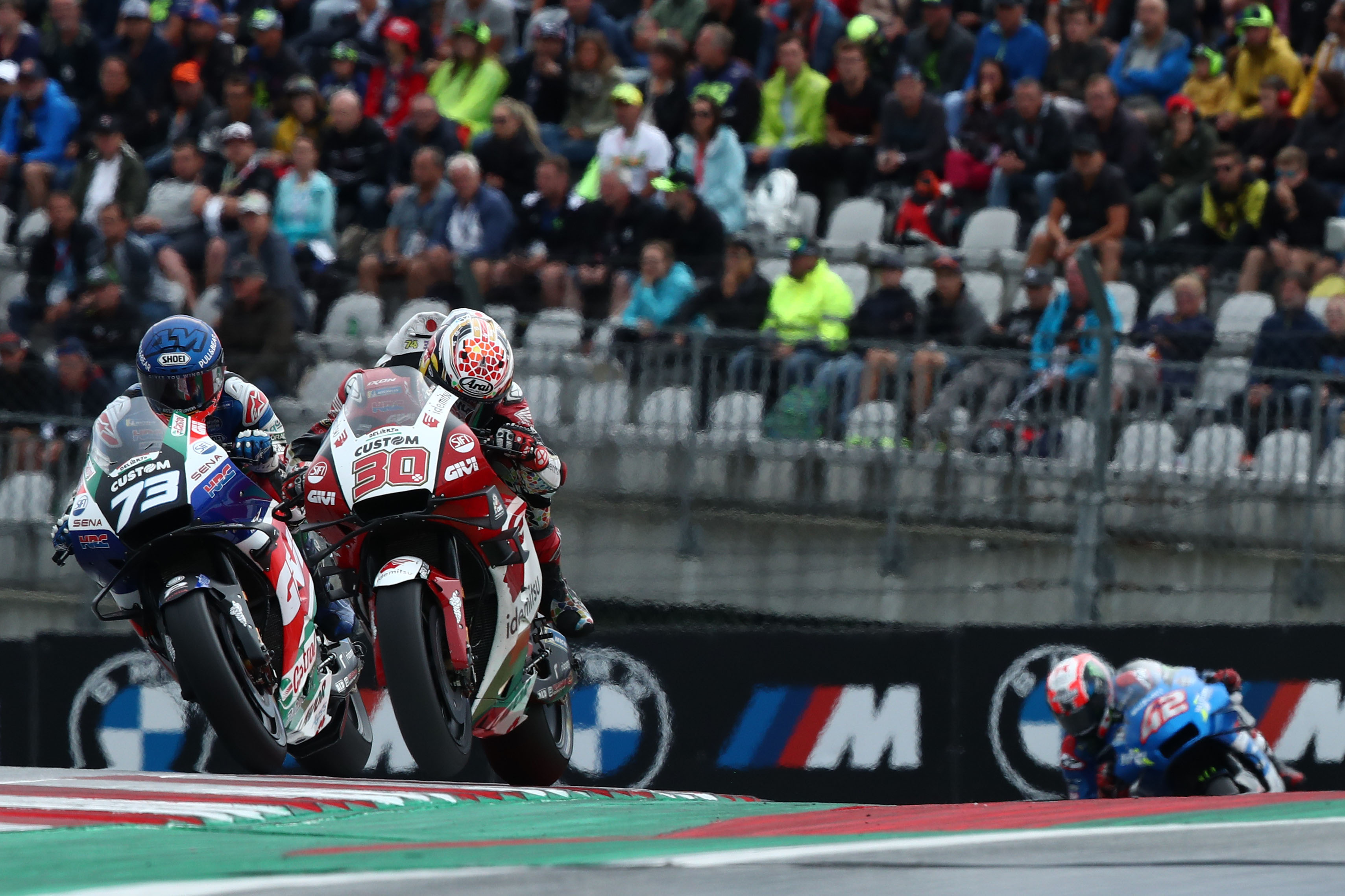 No change for now at Honda's satellite team, though Taka Nakagami goes into 2022 with one eye on Ai Ogura's rise in Moto2.
The 2022 LCR pair were Honda's 2020 heroes in Marc Marquez's absence but spent far too much of last season crashing and are now "on thin ice" according to Patterson.
Khorounzhiy argues that both Nakagami and Alex Marquez are "quality" but admits they're "two riders who have been occasionally but never consistently excellent in MotoGP".
10. VR46 Ducati
Luca Marini/Marco Bezzecchi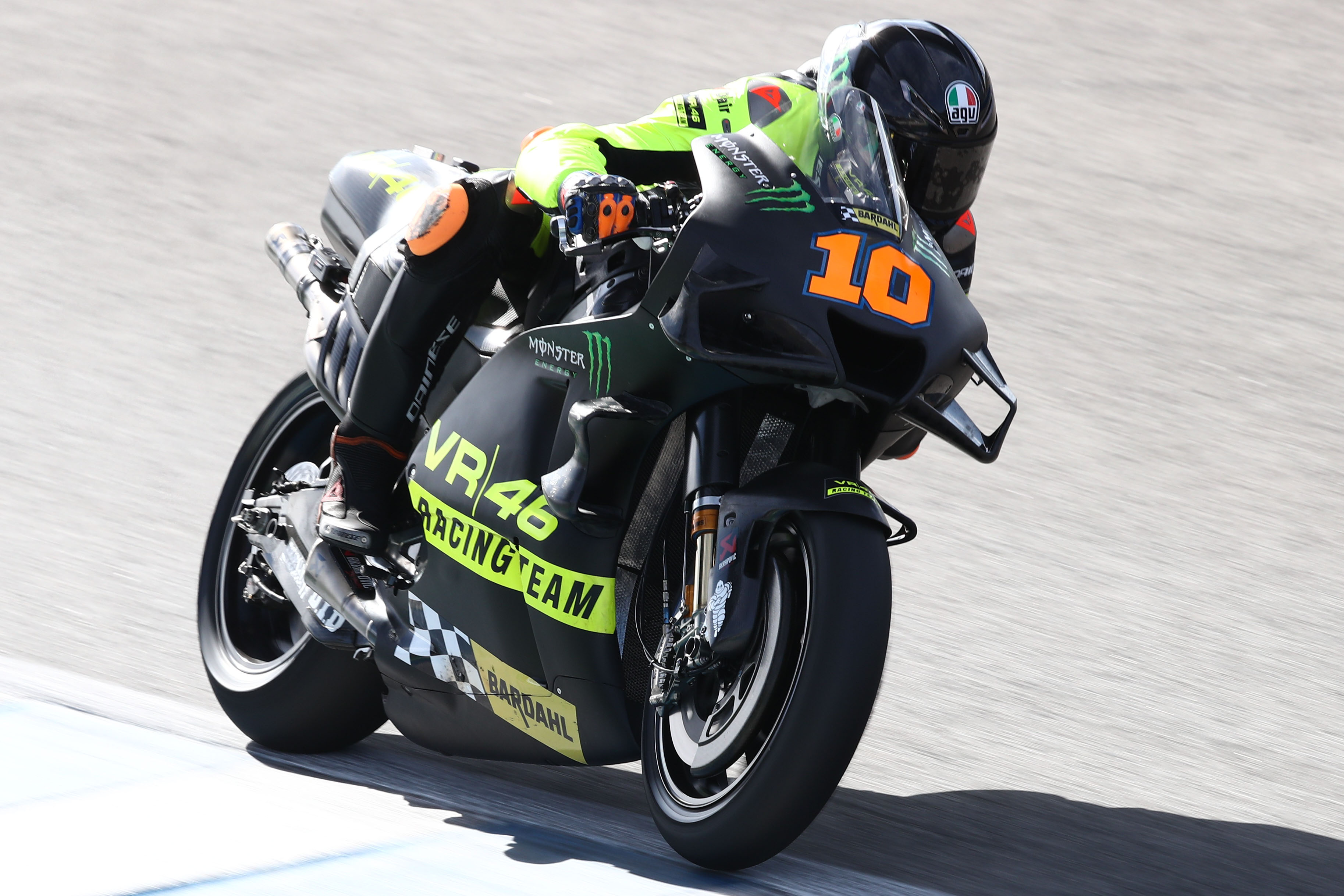 After its toe-in-the-water debut in partnership with Avintia, this is the real launch of the VR46 MotoGP era as Valentino Rossi switches from being MotoGP's most famous rider to its most famous team boss.
Unsurprisingly he fields two long-time proteges: Moto2 graduate Marco Bezzecchi and Rossi's brother Luca Marini, reprising their 2020 partnership in the intermediate class.
Patterson has the most faith in this combination, ranking them ninth out of 12.
"The combination of Marini and Bezzecchi was a success in Moto2 and should be able to repeat that in MotoGP," he says.
"Bezzecchi has a lot to learn but he's the right physical size and shape for the Ducati, while Marini's school teacher approach will aid both.
While Khorounzhiy calls it "not a bad line-up by any means", he did still put it bottom of his list, citing Bezzecchi's underwhelming first test in November and Marini's lack of race pace last year.
9. Tech3 KTM
Remy Gardner/Raul Fernandez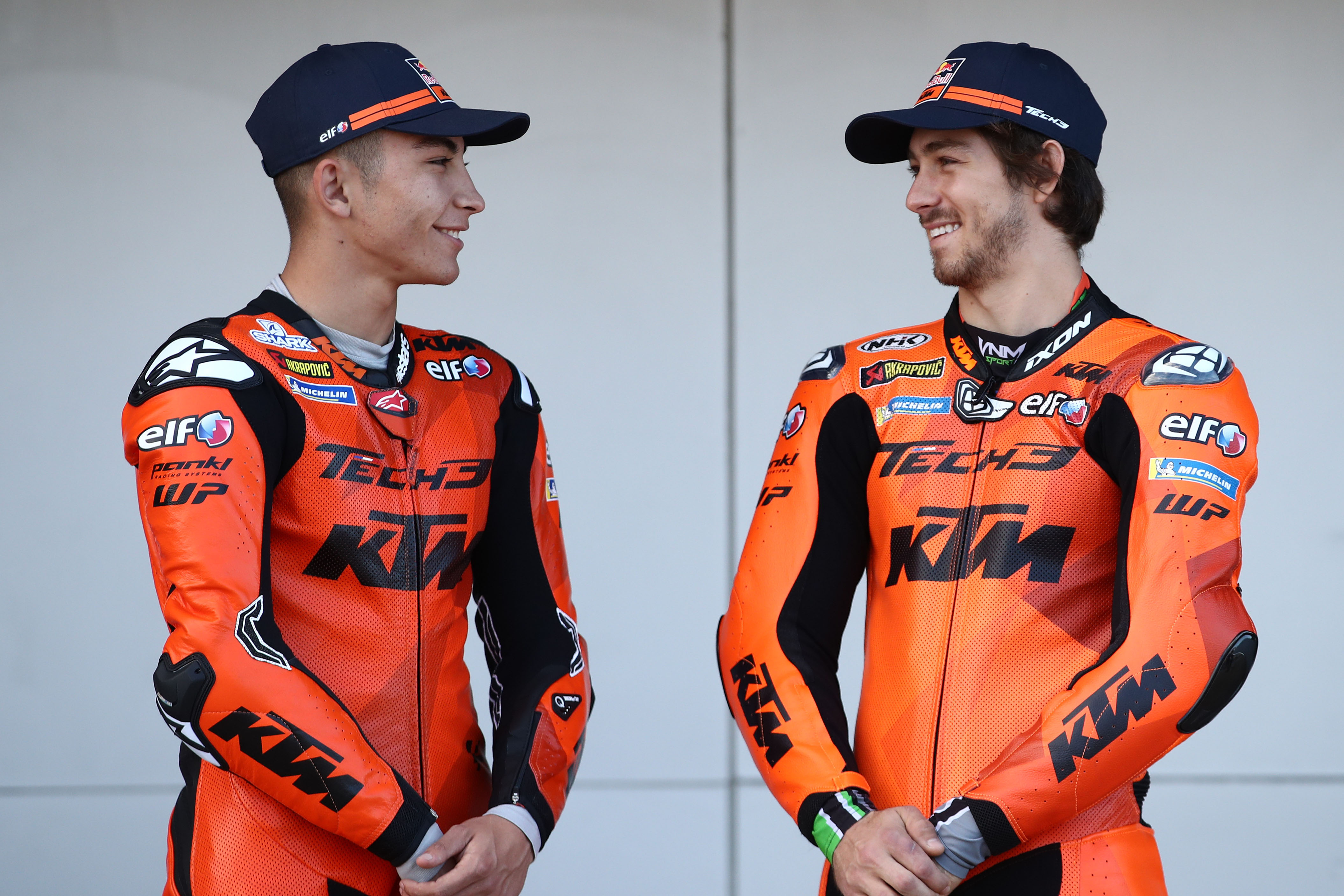 Last year's Moto2 title rivals and Ajo team-mates become this year's Tech3 MotoGP team-mates – slightly grudgingly, in Fernandez's case given KTM's blunt moves to fend off Yamaha's interest in him.
"If you're going to have an all-rookie line-up, you really can't do any better," reckons Khorounzhiy, who feels Gardner and Fernandez "battered the rest of Moto2" last year.
Patterson is slightly more sceptical, putting them 10th in his list – his worry being the fact they're both rookies won't be what KTM needs given its puzzling lack of 2021 form.
8. Gresini Ducati
Enea Bastianini/Fabio Di Giannantonio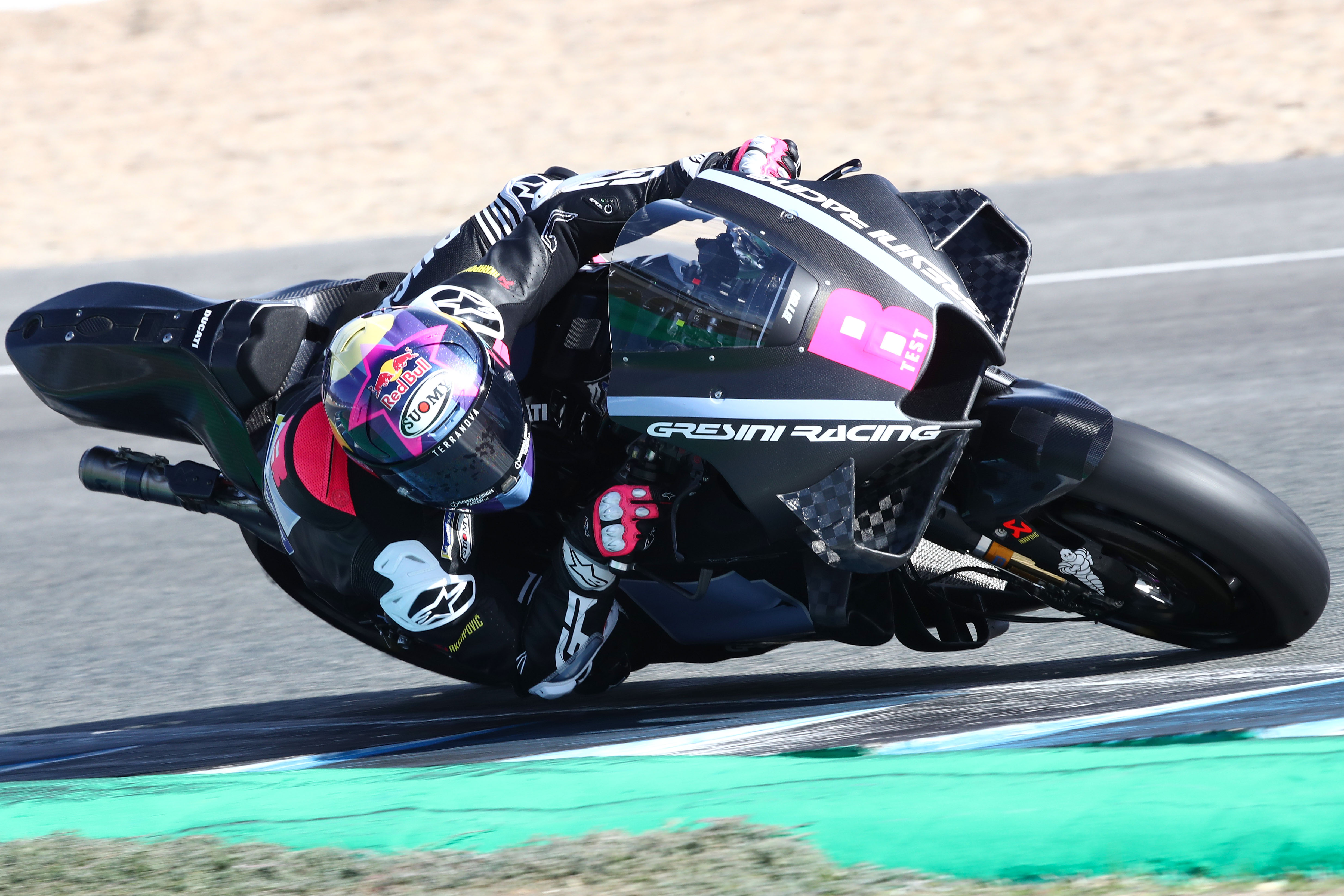 Lots of faith in 2021 revelation Bastianini among our panellists, after a rookie season that Patterson describes as "far stronger than anyone expected".
Ducati finding a way to upgrade what should have been a very old spec bike for him doesn't hurt Gresini's chances on its return to satellite life either.
But our positivity about this pair isn't just Bastianini-based.
Though Di Giannantonio only has one win from three years in Moto2, the 2018 Moto3 runner-up (behind Jorge Martin) is "a long-time serious prospect" as Khorounzhiy points out.
7. KTM
Brad Binder/Miguel Oliveira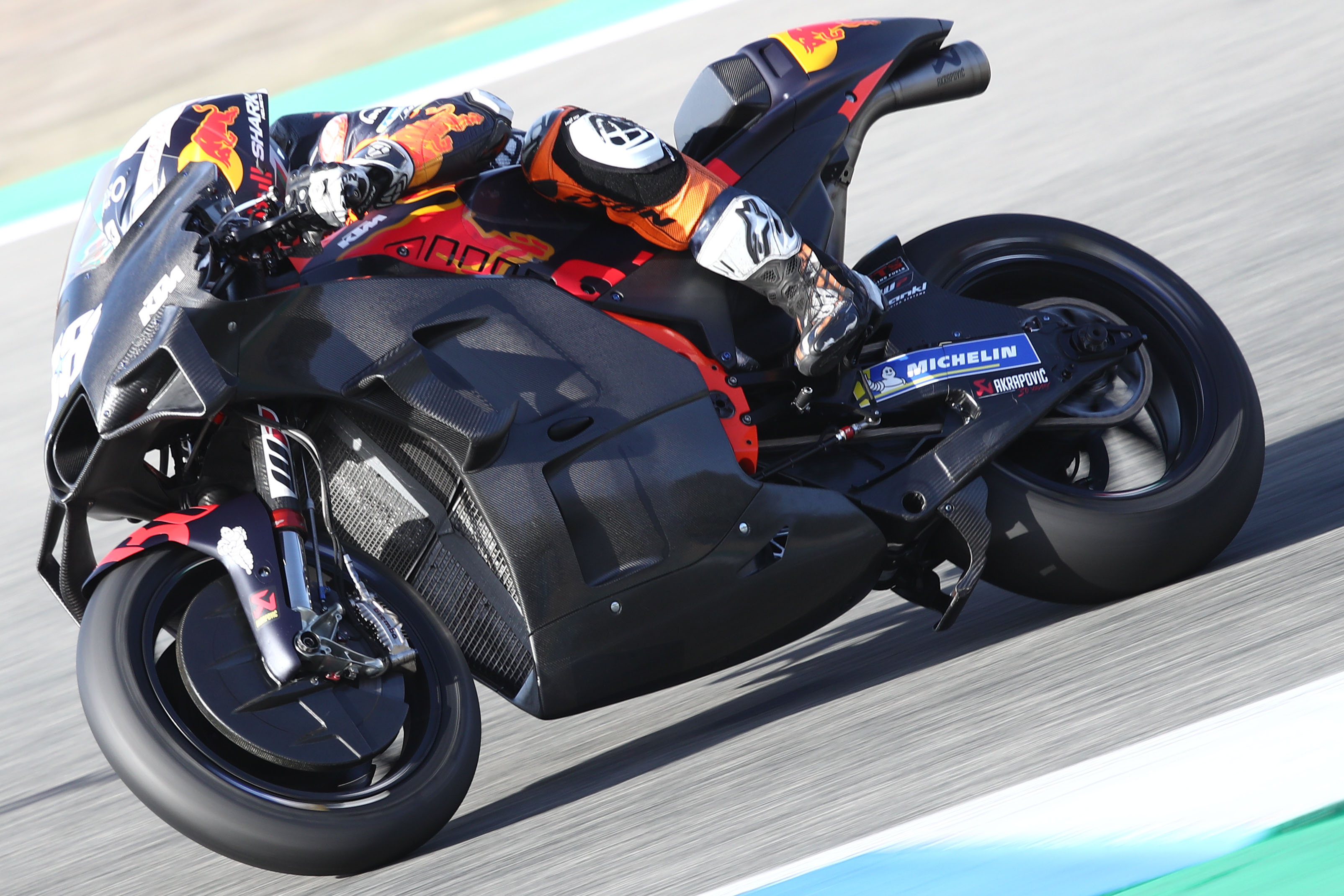 How much of KTM's largely awful 2021 was down to the bike, how much to a tyre surprise and how much was the fault of the riders?
That unresolved mystery clouds our ranking of Binder and Oliveira and means they're the lowest placed factory line-up on our list.
"These two have both had moments of absolute remarkable genius in their short MotoGP careers but last year the whole KTM line-up seemed to have no idea why it was quick when it was quick and even less idea why it was slow when it was slow – its more regular state," says Beer.
Khorounzhiy adds: "A line-up of two relatively young race winners should really rank higher than that, but I think while both have already put together absolute world-class MotoGP weekends, they still have much to prove in the shadow of KTM's previous standard-bearer Pol Espargaro."
6. Honda
Marc Marquez/Pol Espargaro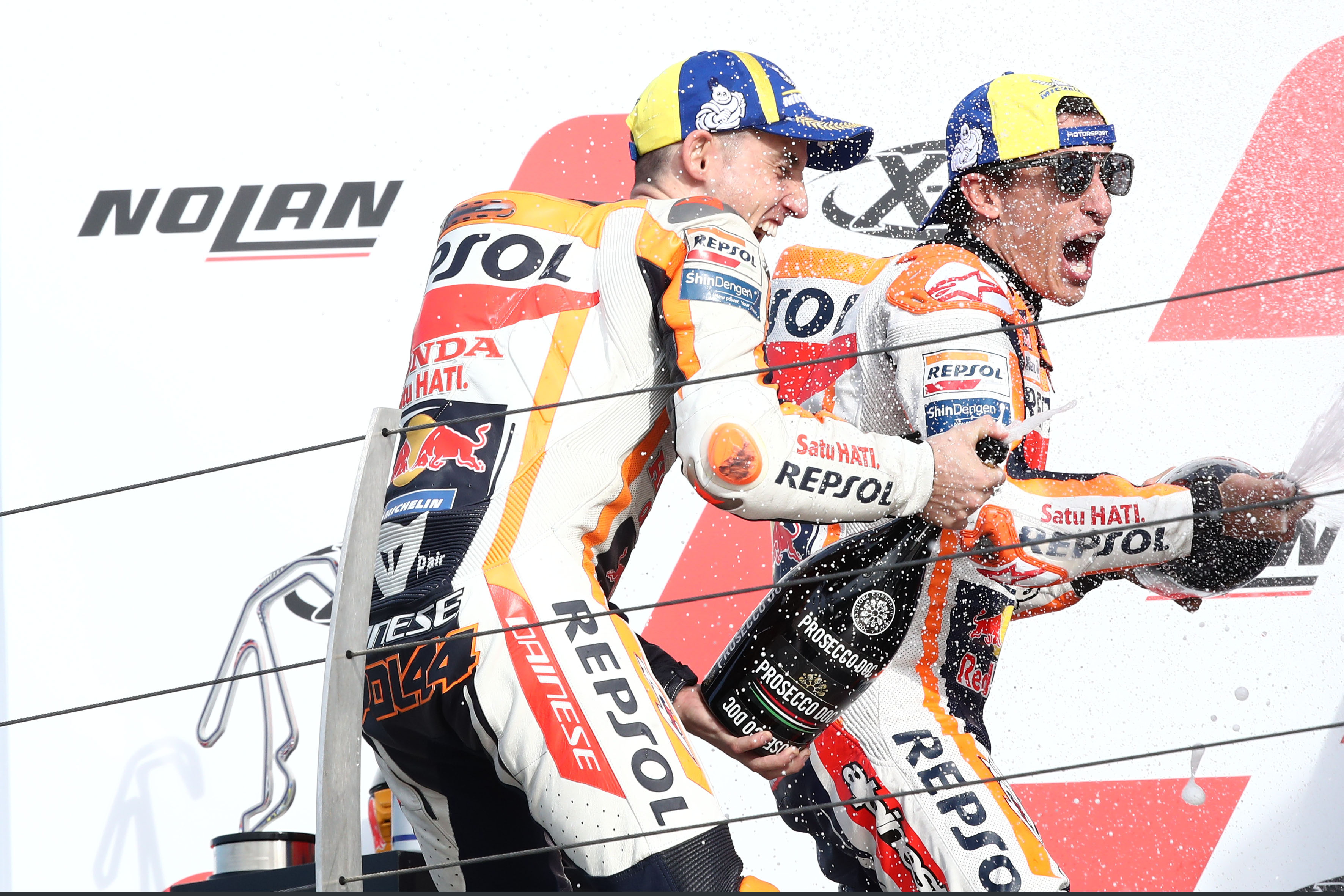 Speaking of Pol Espargaro, his struggle to master the Honda is a large part of the reason a line-up featuring a six-time MotoGP world champion is only sixth on our list.
But given Marc Marquez's fitness struggles, Espargaro's issues aren't the only reason for our scepticism over Honda's riders.
Beer finds being pessimistic over Marquez "a little bit heartbreaking" but feels the amount the dominator of the 2010s struggled between the heroic wins last year was sobering proof of his physical state – and that was before the return of his old double vision problem.
Khorounzhiy is full of hope, though – he put Honda third in his ranking.
"If Marquez ever returns to his 2019 form, you can put virtually any rider next to him and still have the best line-up in MotoGP," he argues.
"Marquez isn't quite there yet, but Espargaro is not 'virtually any rider' – he's a really good one who should make serious strides on the Honda in his second year."
5. Aprilia
Aleix Espargaro/Maverick Vinales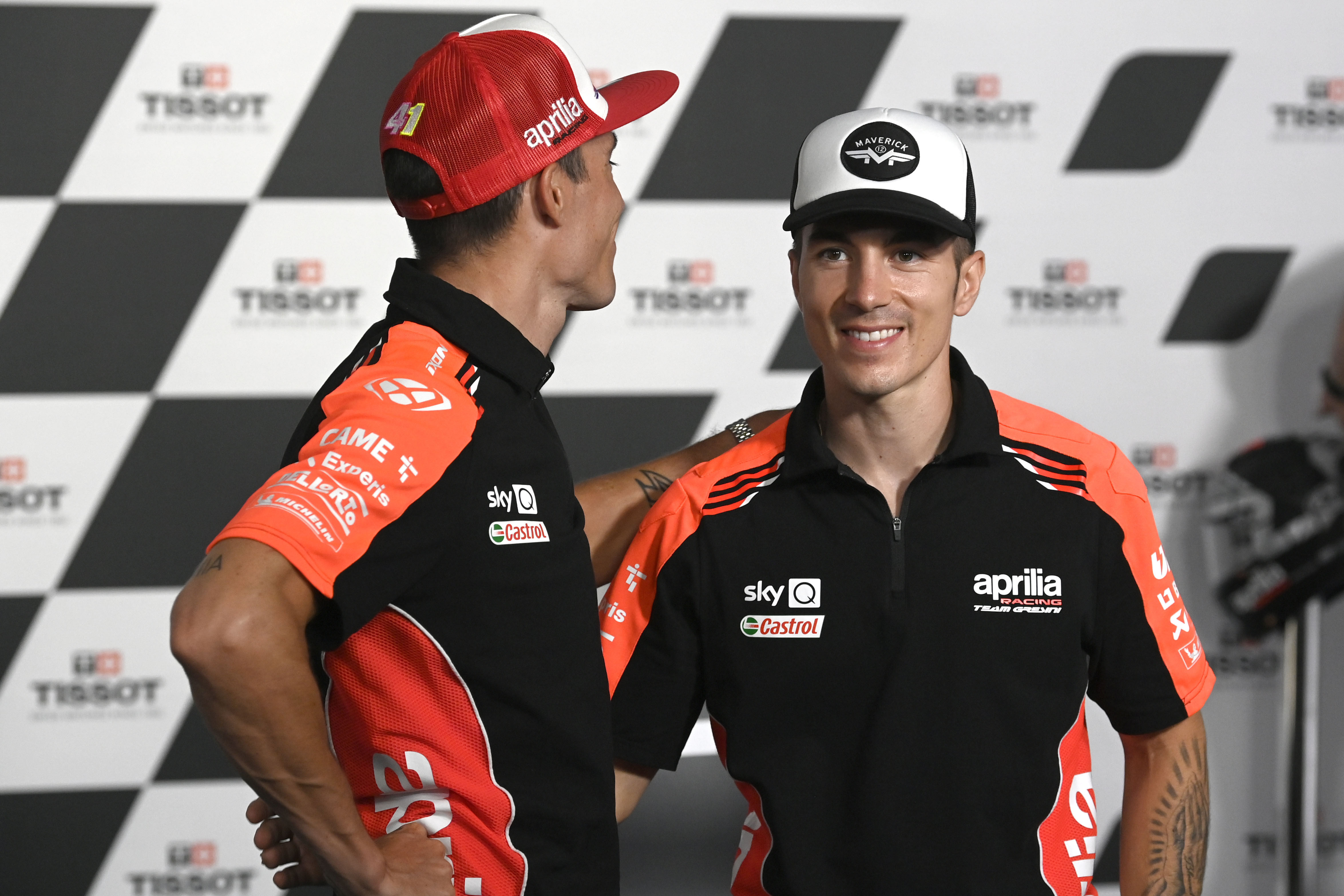 Here's a position you wouldn't have seen coming a year ago. Espargaro's been doing remarkable things on terrible (or at best, underwhelming) bikes for the majority of his MotoGP career.
But he was often representing Aprilia virtually solo as a series of team-mates struggled to do anything with this bike before leaving under a cloud.
Now with a revitalised Vinales alongside him, it all feels very different.
This was quite a polarising one for our panel though – Aprilia is only seventh in Beer's list ("I can't believe it was only the Yamaha that meant Vinales could access his huge ability so depressingly rarely") yet a bold second in Patterson's.
"Somehow, out of all the chaos of 2021, Aprilia managed to secure arguably the strongest pairing on the grid," says Patterson, who didn't quite go the whole hog and declare it the absolute strongest.
"Espargaro brings huge amounts of experience with the bike and a determination to make it better, while a newly-invigorated Vinales comes in with a point to prove."
4. Pramac Ducati
Jorge Martin/Johann Zarco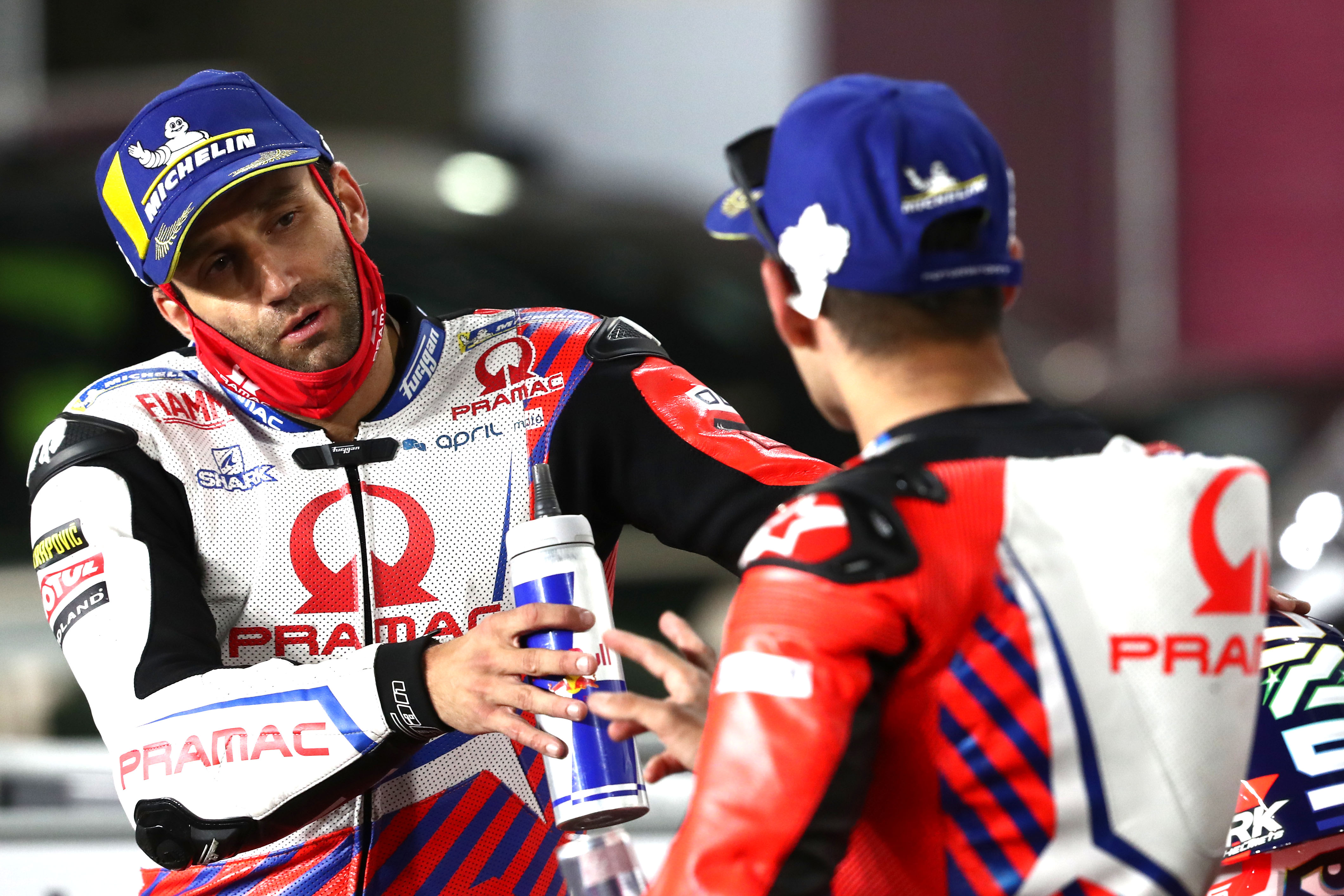 Before and after his savage Portimao injury, Martin was sensational in his rookie season, while Zarco was a shock title contender for the first half of the year.
Mixed thoughts on this pair's 2022 potential from our trio though, with Khorounzhiy putting them down in sixth…
"This is a good a satellite team line-up that you could hope for. That I only put it sixth is a) a reflection of Johann Zarco's rough end of 2021 and b) testament to how bloody good the MotoGP grid is."
…but Beer leading the Pramac fan club by placing them second.
"Zarco surely has to finally win a race this year (and I think his performance will be much more like early 2021 than his later fade) but my excitement here is all about Martin. If he's not MotoGP world champion at least once by 2025 I'll be stunned."
3. Suzuki
Joan Mir/Alex Rins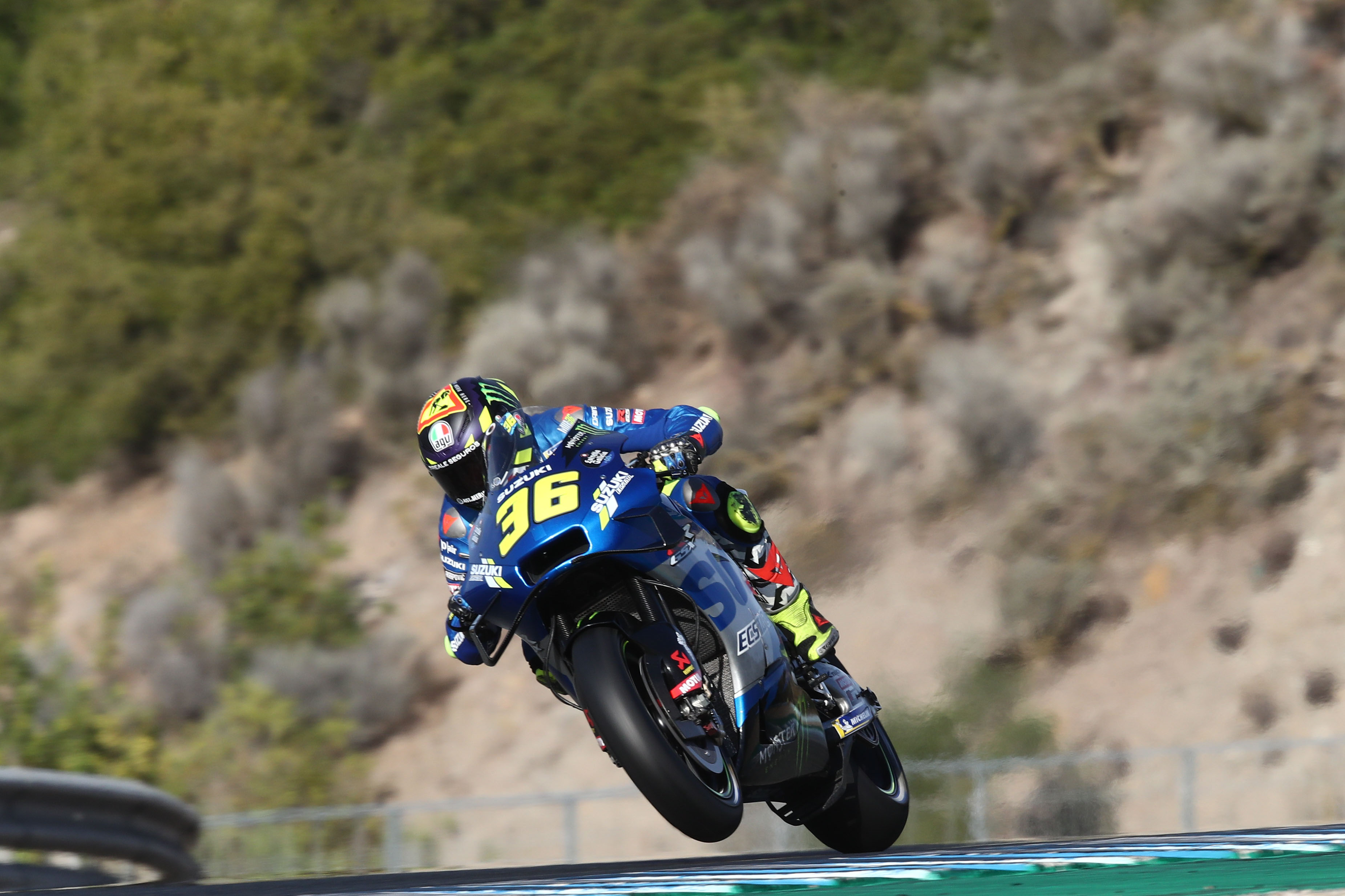 The events of 2021 – Mir gallantly just about staying in the title hunt on an outdated bike and finishing the season third, Rins crashing a lot and finishing 13th – made this feel like another unbalanced team.
But our panel still believes in both of them.
"Rins needs to show he can shrug off 2021, which was worryingly devoid of real highlights," says Khorounzhiy.
"If he does, then Suzuki may well have a claim for having the best MotoGP line-up given how ultra-dependable Mir is."
Beer has a bit of a question mark over Mir given he's still only won once in MotoGP, but thinks that scepticism is probably needless and is choosing to think more about Rins' past heroics than his 2021 lapses.
As Patterson puts it, "Rins is a little harder to gauge, but there's no doubting that when he's fast, he's very fast".
2. Ducati
Francesco Bagnaia/Jack Miller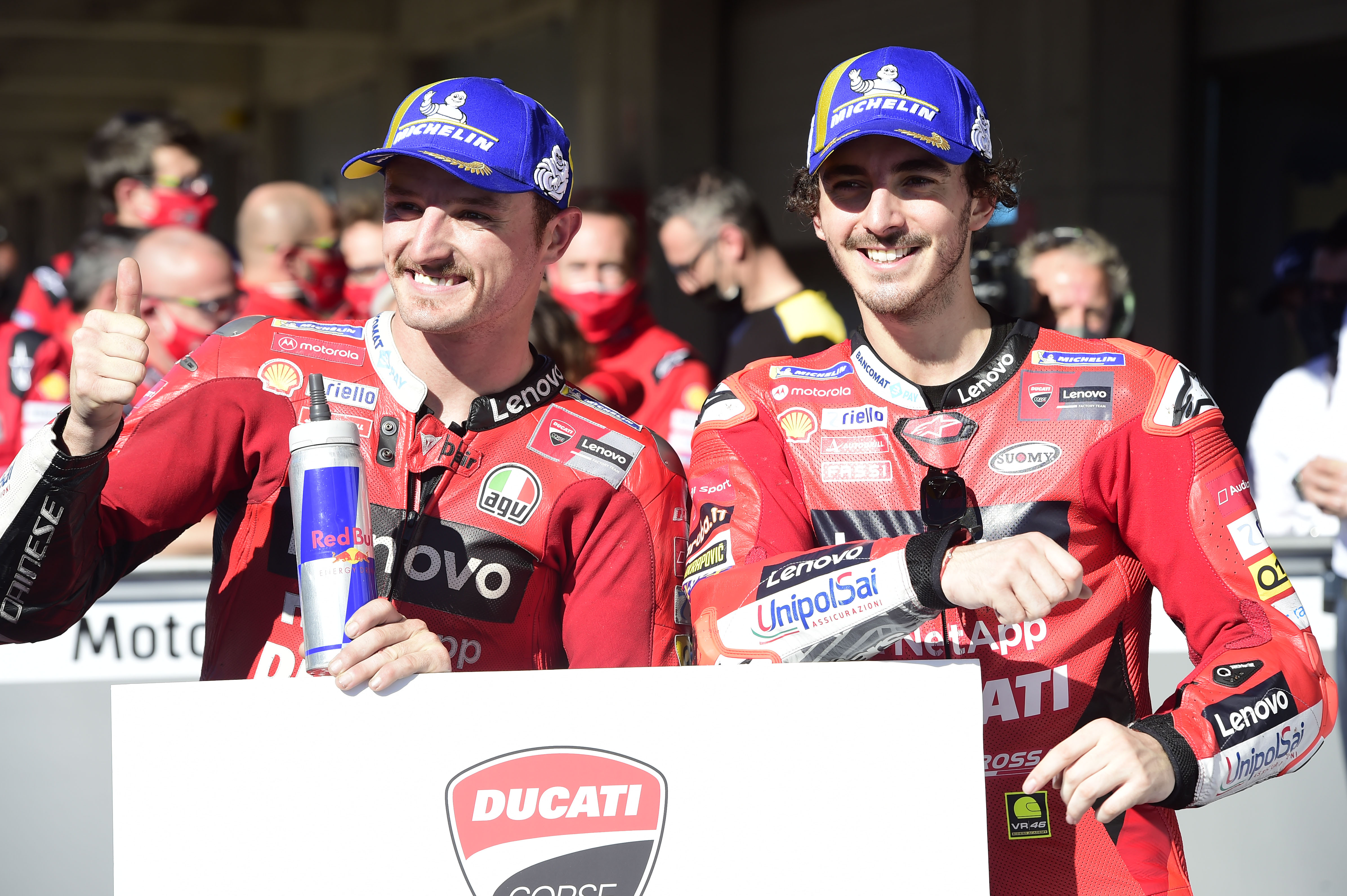 Patterson is the most Ducati sceptical among our group, putting its pair down in fourth on his list.
"There are still a few question marks in my mind about both Miller's consistency and Bagnaia's propensity to make silly errors," he says, and isn't sure they can sustain a proper championship challenge.
Beer decided to focus on Miller's highs despite expecting far more of them in 2021 and also to see Bagnaia's supreme late-2021 form as "his new normal, rather than a glorious blip caused by Ducati competitiveness coinciding with Bagnaia having little to lose".
But for Khorounzhiy the only flaw here at all is "the absence of a proven champion" and he has plenty of faith.
"Bagnaia came good last year in a way relatively few riders have in a MotoGP history, and Miller is a superb asset."
1. Yamaha
Fabio Quartararo/Franco Morbidelli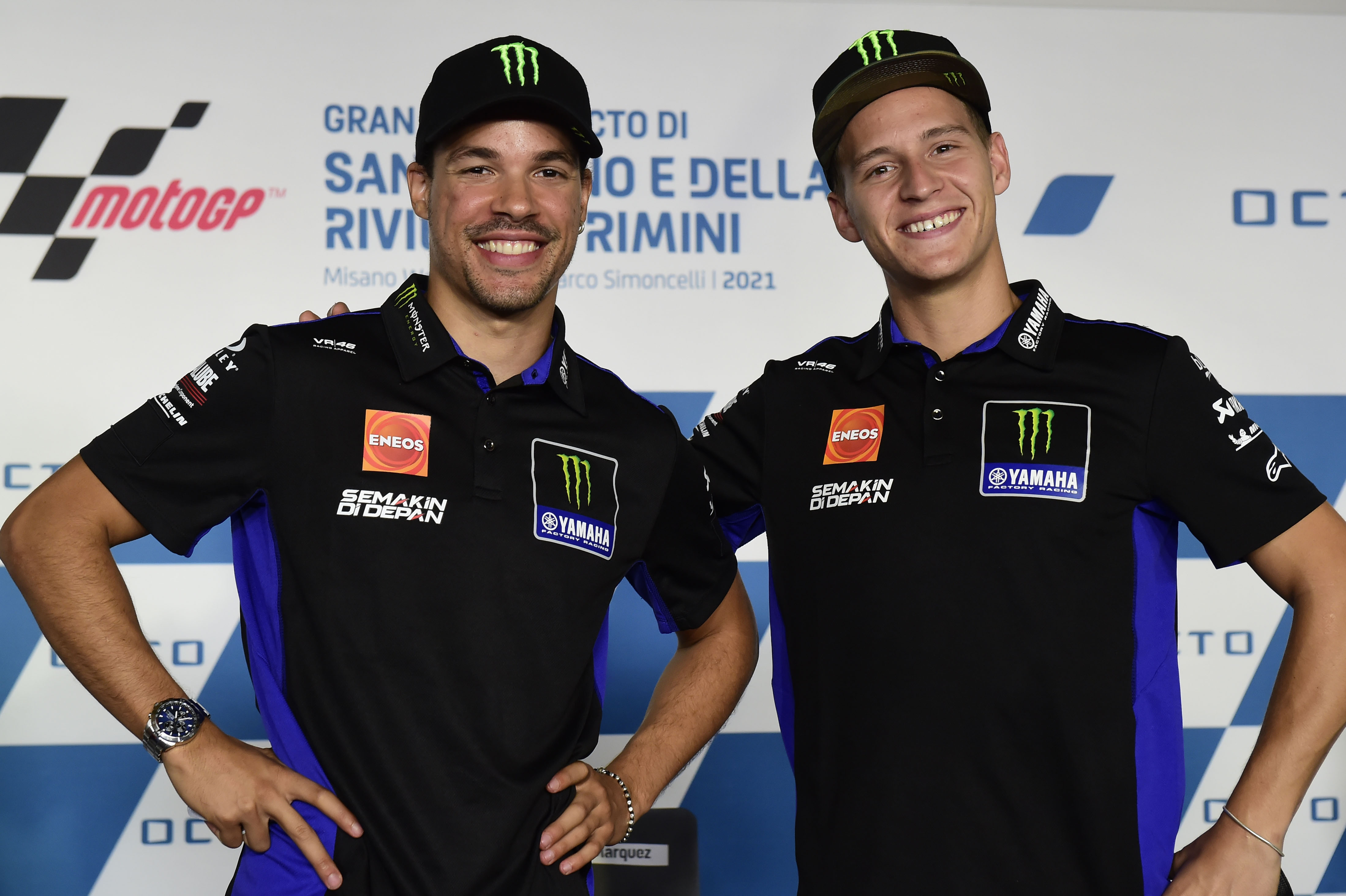 The team behind last year's riders' champion got a clean sweep of top spots in our poll, despite the turmoil over the second Yamaha seat meaning it lost the teams' and constructors' titles to Ducati.
"In Quartararo, Yamaha has a sure bet," says Patterson.
"The defending champion, a guy who has grown up considerably under Yamaha's tutelage, and with a second year of experience with bike and team, it'll only help that he's been reunited with former powerhouse team-mate Morbidelli – assuming that the Italian's injury woes are now behind him."
Khorounzhiy adds: "Quartararo was MotoGP's fastest rider in 2021, and a fit Morbidelli has proven himself very capable of snapping at the Frenchman's heels if not actively beating him" – but also caveats that this "superb combination" relies on Morbidelli getting back to proper fitness after his knee problem.
Beer would love to see Morbidelli back to his best and is fascinated by how this pairing would play out in equal circumstances – given how their different bike specs skewed their 2020 at SRT, when they were title contenders at opposite ends of the season. And he does have "a few doubts about Quartararo if Yamaha faces greater technical adversity", but overall "cannot see another pairing on the grid that's within range of what these two will achieve when both on top form".
Our rankings in full
| | | | | |
| --- | --- | --- | --- | --- |
| | SP | VK | MB | |
| Yamaha | 25 | 25 | 25 | 75 |
| Ducati | 13 | 20 | 16 | 49 |
| Suzuki | 16 | 13 | 13 | 42 |
| Pramac | 11 | 10 | 20 | 41 |
| Aprilia | 20 | 11 | 9 | 40 |
| Honda | 10 | 16 | 11 | 37 |
| KTM | 9 | 9 | 10 | 28 |
| Gresini | 8 | 7 | 7 | 22 |
| Tech3 | 6 | 8 | 8 | 22 |
| VR46 | 7 | 4 | 6 | 17 |
| LCR | 5 | 6 | 5 | 16 |
| RNF | 4 | 5 | 4 | 13 |
SP = Simon Patterson, VK = Valentin Khorounzhiy, MB = Matt Beer