Up until the start of his 2021 Moto2 season, Remy Gardner had spent his career as a mid-pack runner in the middleweight class who showed the occasional flash of brilliance.
With an incredibly successful 2021 season and a new crown to wear at its conclusion, he's MotoGP-bound this year. But, with only one excellent year to show for himself to date, what does that mean about his future?
Gardner's time in grand prix racing dates back to 2015, when the son of former 500cc world champion Wayne first lined up in the Moto3 class on a Mahindra – and suffered through most of the season, scoring points only once at Phillip Island in front of a home crowd.
That came in part due to something that he's spent his entire career battling against; his size. Already a tall kid at that age and growing since, both in terms of height and muscle mass, Garner opted for a somewhat sideways move for 2016 after only one season in Moto3, as he headed to the Spanish Moto2 series.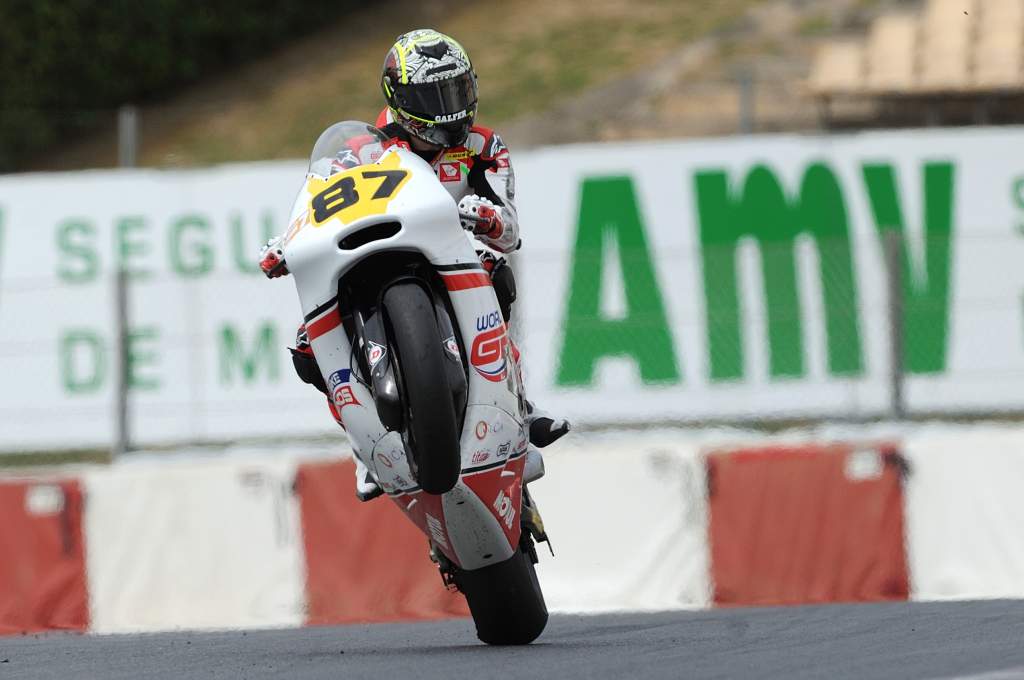 Taking some time to get up to speed but a race winner by the mid-point of the season, he then replaced Alessandro Tonucci at Tasca Racing after only six rounds of the Moto2 world championship – and Gardner immediately showed more potential by immediately matching his best Moto3 performances.
What followed wasn't yet success, though, with a move to Herve Poncharal's Tech3 team for 2017 on its home-built Mistral machine. On from the most competitive machine on the grid and lining up against a field dominated by Kalex bikes, his two years with the French team were yet more time out in the wilderness.
That started to change for 2019, with Gardner's move to SAG Racing and the German manufacturer's machines – something he highlighted in only his second race on the Kalex by finishing second to Lorenzo Baldassarri at the Argentine Grand Prix.
Occasional success was the standard for the next two seasons, but 2020 brought more consistency and sixth in the championship despite being on a year-old bike, and the year couldn't have been rounded off in a better way than with his first-ever win at the last race of the year in Portimao.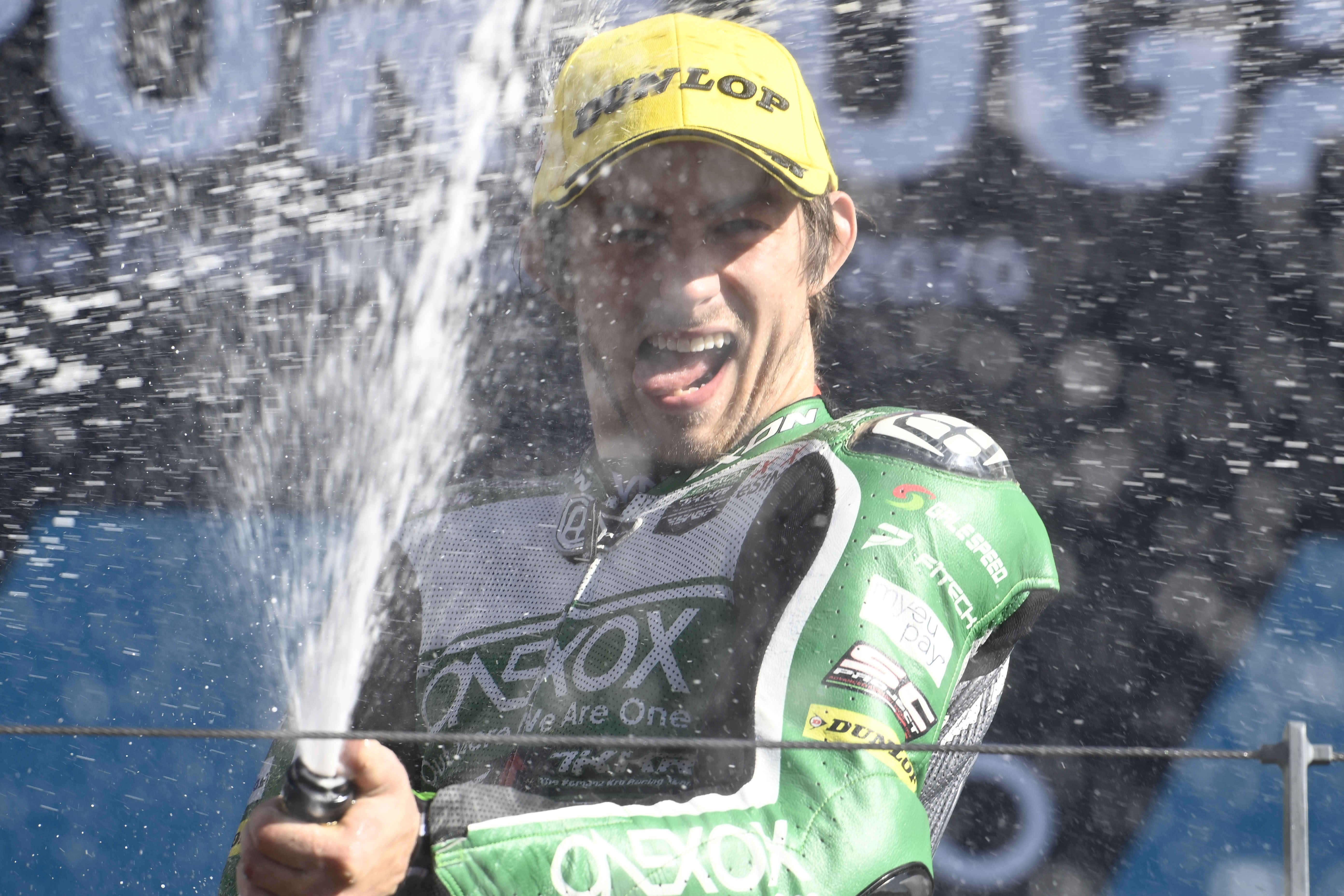 However, while Gardner might have very much been forced to take the hard way to the top, somewhere along that road veteran paddock talent spotter Aki Ajo clearly noticed something special about the Australian, signing him up to join the factory KTM team for 2021 on a lucrative deal that came with promises of a route to MotoGP for 2022 should he live up to that potential.
And, to Gardner's credit, he delivered in style once he had a solid team around him for the first time in his career. He finished off the podium in only six out of the season's 18 races and won five times, and even a strong challenge from rookie team-mate Raul Fernandez wasn't enough to deny Gardner the chance to become only the second son of a champion to win a title in his own right, after Kenny Roberts and son Kenny Jr.
True to its word, KTM delivered for 2022 as well, with Gardner back in the fold of Poncharal's Tech3 team, now the Austrian manufacturer's satellite squad. But given the somewhat inconsistent nature of his career to date, it's still not entirely certain what the future will hold for the Australian.
But, given the signs we've seen from Gardner in recent months, it's hard to bet against him making a highly successful career for himself in the premier class. Simply put, there have been three things that have always seemingly worked against him during his time in grand prix racing, and all three of them now look to be behind him.
Firstly, his size will be considerably less of a disadvantage on a KTM-powered MotoGP machine. Far from struggling for power like rivals Yamaha and Suzuki, the big V4-engined bike is perhaps the only one on the grid that can match Ducati for raw power, and should be more than capable of hauling around the 23-year old.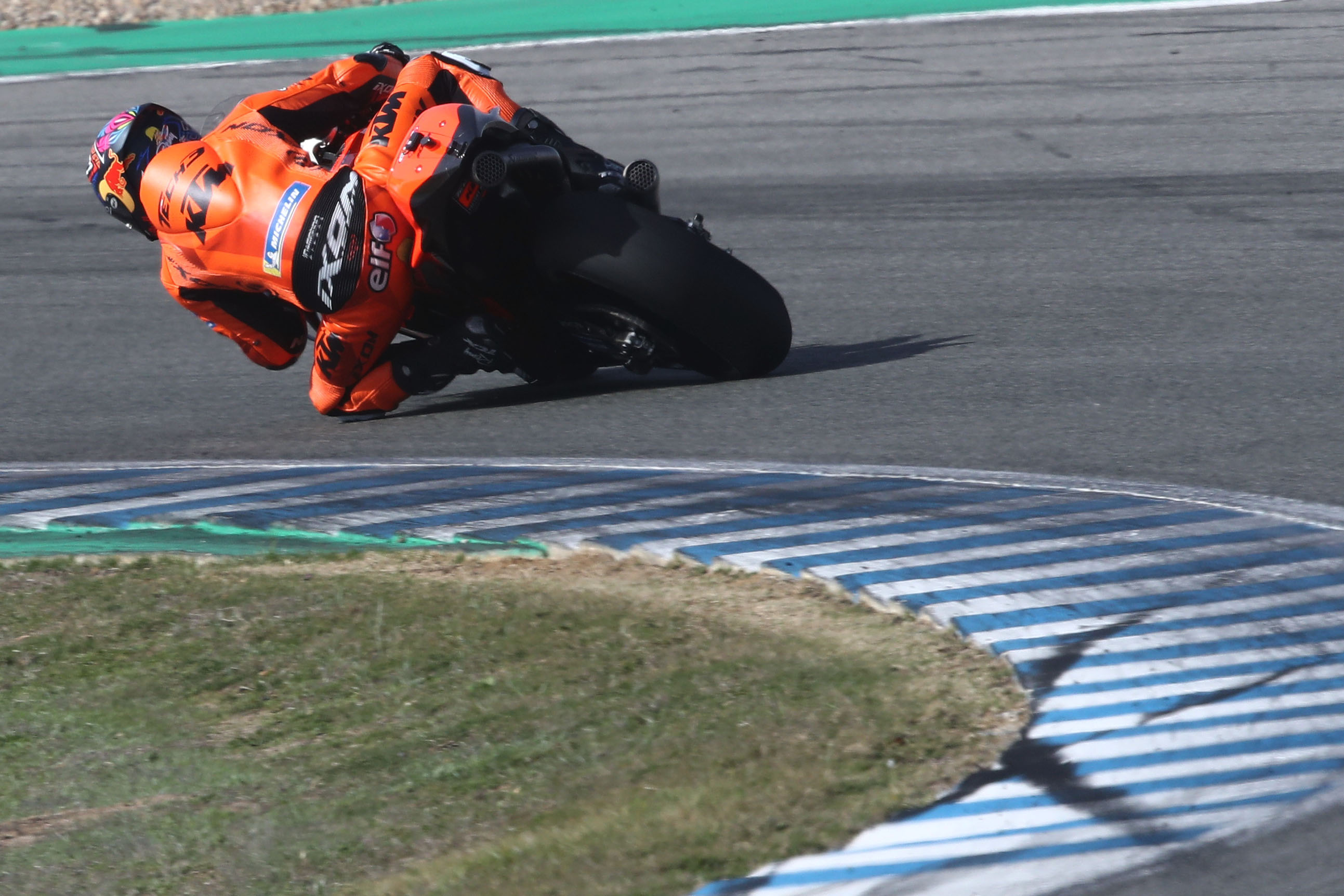 Secondly, with a return to Tech3 but with a much more secure income stream thanks to KTM's backing, there's no questioning the commitment of the squad or its capability to win.
Twice victors in 2020 with Miguel Oliveria, the team knows how to deliver – and with Poncharal and Gardner reunited, the passionate Frenchman will get good things out of his rider.
Thirdly, and most importantly, Gardner has finally learned how to stay on the bike. It's the oldest adage in the book to say that it's easier to make a fast rider stop crashing than to make a slow rider go faster. He's managed to figure out how to find the limit, and if he can maintain that in 2022 then good things await.
Of course, it won't quite be that simple for him. It's going to take time to adapt himself to the new bike and new class; and, given his propensity for crashing, it might take a little more time than it will for some of the other rookies.
That's not ideal inside the KTM system, where ruthlessness has become something of a hallmark in deciding which riders stay and which ones get pushed out the side door. Gardner will of course be given time to adapt to the bike, but it won't be endless.
And it's probably not going to be helped by the other side of the garage, either, with bad blood between him and Fernandez during the tense title moments at the end of 2021 – and the young Spaniard so far in no hurry to forgive and forget. Should that tension remain, it'll make life harder for everyone – but it's going to be Gardner who suffers more.