Coming into the 2021 MotoGP season, many seasoned watchers were already tipping new Pramac Ducati signing Jorge Martin for great things, given the Spaniard's rapid pace in both Moto2 and Moto3.
He lived up to that hype, too, taking a podium in only his second race and going on to win later in the year – something that he has admitted to The Race in an exclusive interview was all a part of his pre-season strategy for success.
Martin wasn't just fast but intelligent to boot and surrounded by a talented personal management team headed by Albert Valera (who also looks after the likes of Jorge Lorenzo and Aleix Espargaro). Martin says that while his 2021 success was incredible, it's something bourne out of their early decision to ditch KTM and head to Ducati.
"I had almost all the factories to go to," he told The Race, "not the factory team, but with factory bikes. And finally, I decided that my best sporting decision, not economical decision, was Ducati and I chose this one. I'm so happy I did.
"Pramac is the place to be, because at the end of the day we've got factory bikes. Maybe not 100% the same parts, maybe if the engines are a little faster they'll go to the factory, but the frame, the fairings, all the parts are the same. I'm really happy here because the support is unbelievable. How they push to make me go fast, from the factory, and I'm really happy to continue with them next year."
It's not just equipment that he's found to his linking at the Italian team, set to be under new management in 2022 following the departure of long-time boss Francesco Guidotti for the factory KTM team, but also the mentality and outlook within both the squad and their manufacturer partner Ducati – a passion that Martin says helps him to stay motivated.
"You can see the atmosphere is good," the 23-year-old explained. "It's created a lot by the rider, it depends on them, and I like to make like a family inside the box because at the end of the day we have to believe in each other and to have the confidence if something goes wrong to speak among ourselves.
"To win and to lose together is so important, and I think for next year it's the place for me to be, to keep learning, to stay focused, and to win races.
"I think the main difference in the factories is where the people are from. It depends on whether they are Japanese or Italian or from other places. It's all different. But it's nice to work with Italian people, because they're so fast; they always have good solutions. Maybe not always good, but fast, and it's important to try things, and to be ready for every situation.
"Maybe with the Japanese it's a little more difficult because they're a bit slower, although when something arrives for sure it's good. With KTM, things are a bit mixed between both. But I think the Italian style is more like the Spanish, more Mediterranean, more loving people, and it fits more to my type of personality. It's better for me."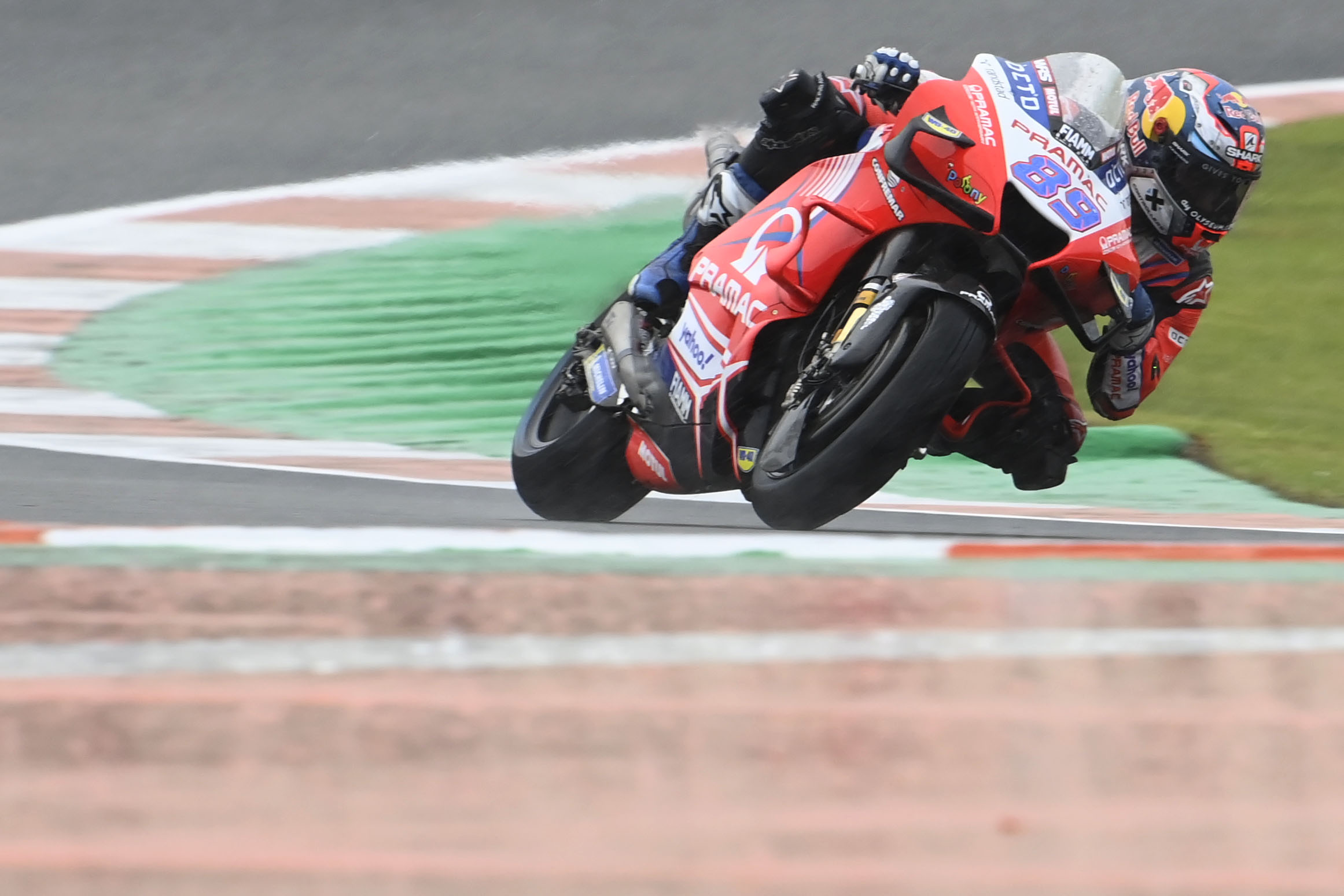 The net result of that union is obvious to see: a highly successful culmination to his debut season that saw him rack up a win in Austria, three further podiums (all four of which came from pole position) and the coveted rookie of the year title – results that he admits surprised him even given his preseason confidence.
"I didn't think it would be possible to win," he conceded. "I thought that to sometimes fight for a top six, to be close to the podium, to finish there once at the end of the year – but finally we did podium and pole position in just the second race, then back to back poles and podiums in Austria with a victory. It's unbelievable. The first victory of Pramac in 25 years… I felt like a rockstar at that point in the year!
"It's been great, I think, from the moment it started. What I can say is that I always gave my 100%, and we started in a really good way until I had this big injury that slowed me down a little bit. But I improved a lot from these mistakes, and I think it was the best and the worst season of my life. Winning in MotoGP was the best achievement, but the injury was the biggest [worst thing to happen], so mixed feelings but happy with my performance.
"It's difficult to arrive here, but it's harder to keep that level. I felt this year that the good thing was that I was a rookie and I had no pressure, even if I was close to the top five. My level was a bit more down than in Austria, but I was competitive in Assen, in Silverstone, in a lot of tracks, so I think we can do a really great job next year."
And while the results in 2021 might have been fantastic, it's worth remembering that it was far from an easy season for him, thanks to that big injury he sustained during free practice for the first of the year's two races at Portimao. Breaking eight bones in the fall and missing four races (something that makes his rookie of the year title all the more impressive), he admitted that it was a big setback to his whole season given the severity of his injuries.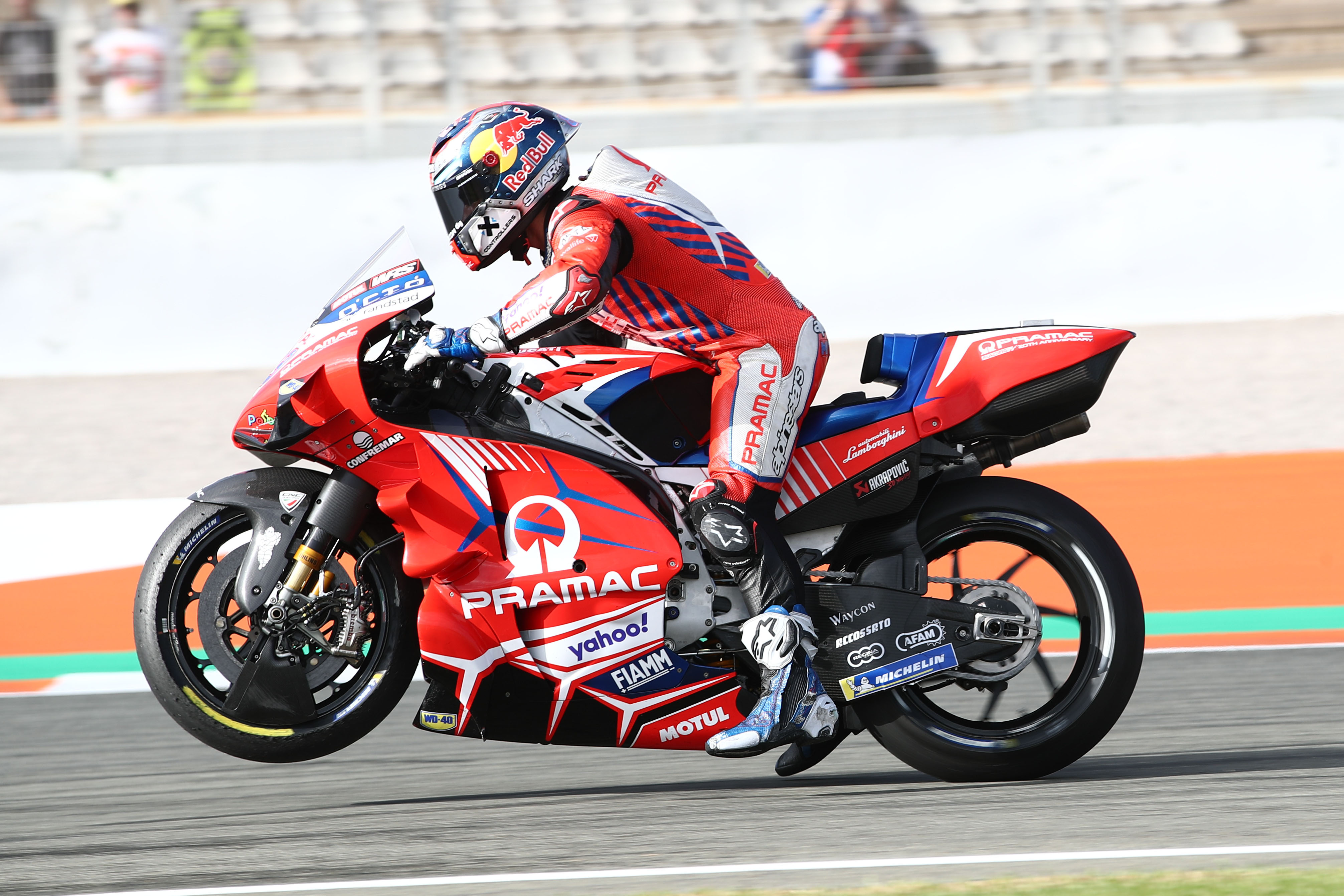 "I'm still struggling with some parts of my body," he told The Race at the conclusion of the 2021 season. "Since Assen, it's been quite tough, but I've been trying to manage the situation, trying to avoid the pain with a lot of painkillers, and making a lot of therapy. I'm improving so I hope for next year it'll be OK.
"In the beginning, I thought Portimao was really bad for me. I didn't like the circuit, I didn't like the place in general because of the injuries, but coming back to there, starting fourth, making all the race in fifth position.
"Sure, I lost a bit at the end," he said of his redemption there in the latter half of the year, where he finished seventh, "but the pace was good all race long, and now I feel even more ready for next year. I'm happy to have raced there, and it's a good track for me now.
But, with his injury woes firmly behind him following a final surgery at the start of December to remove various pins and plates left over after the first round of reconstructive surgeries, Martin has his sights firmly set now not just on 2022 but on the implementation of the next step in his masterplan for the following year.
"It's difficult to say now," he admitted of this coming year's goals, "but if we do a great pre-season, if I can understand the bike a little better, if I can focus on my style a little more, then we can fight for the top five. This will be so important, to be in the top five at the end of the year. If we're there, we'll be close to the top three as well, so let's fight for podiums, for victories, and I hope to be in the front of all the races. This is the main thing.
"I'm realistic, and the target is to be in the factory team for 2023. That's for sure. At the end of the day, the riders who win are in factory teams. I'm happy here, I'm learning a lot and for the moment it's the best team ever, but to have the best performance you have to be in the factory and that's why my target is to be there in 2023."