With the majority of racers on the grid out of contract after 2022, the 2023 MotoGP rider market has the potential to be epic – especially given the championship's habit of getting its big deals done early in the year.
By the time the field lines up for the 2022 season-opening Qatar Grand Prix in a month and a half, some very big names might already know they've secured new employers for 2023.
On a recent episode of The Race MotoGP Podcast, Simon Patterson, Valentin Khorounzhiy and Matt Beer attempted to put together a 2023 MotoGP rider line-up, based on the latest information about teams' and riders' intentions and some good old-fashioned conjecture.
Here's the full rundown of what we came up with and why.
FACTORY TEAMS
YAMAHA
Fabio Quartararo + Franco Morbidelli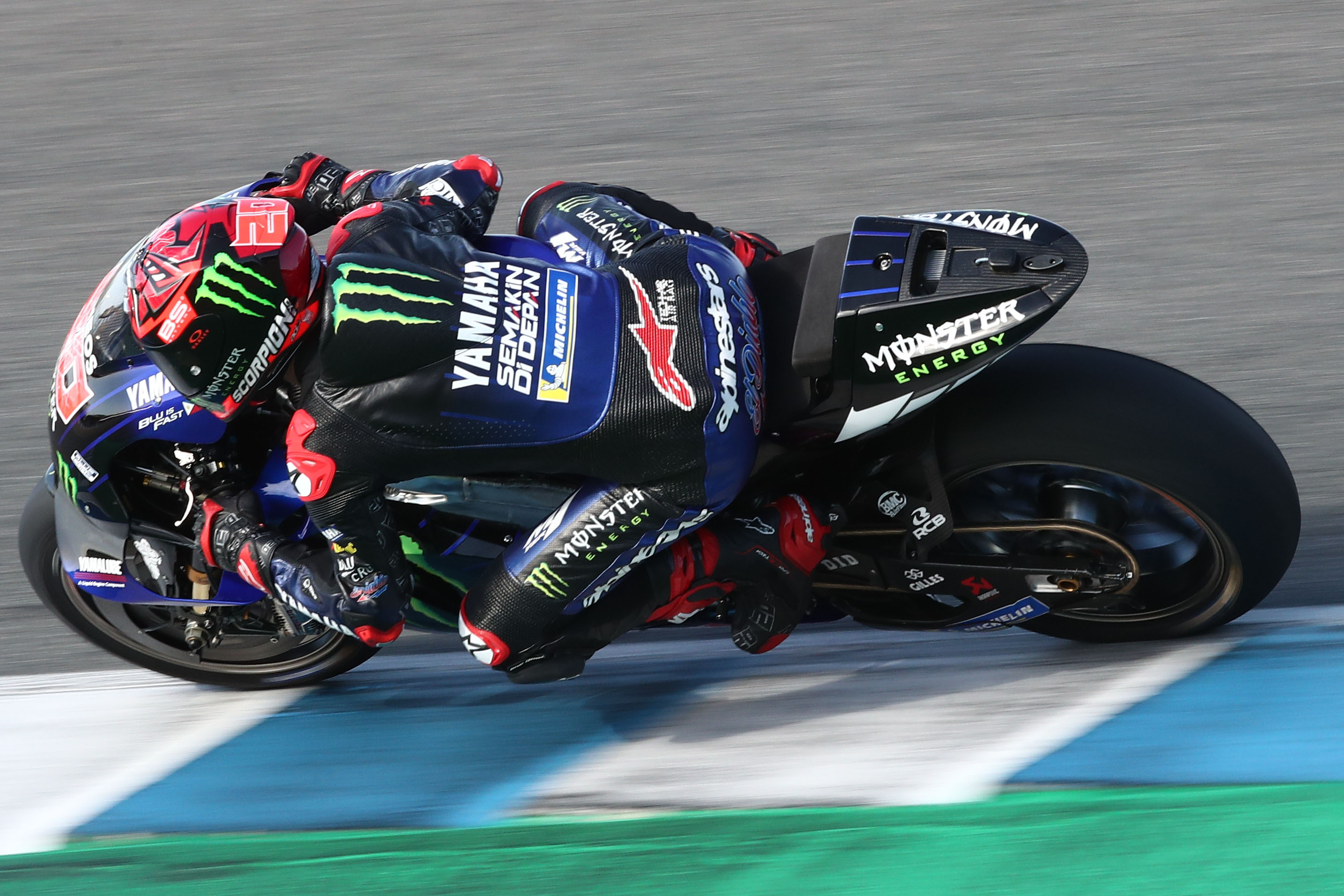 Limp form in the races after his 2021 title was clinched, the rising power of Ducati and then a disappointing test with Yamaha's 2022 package left new champion Fabio Quartararo dropping unsubtle hints that he was "open" to offers for 2023.
But this has to be more negotiating tactic than realistic threat.
At worst, the Yamaha was still the second-best bike on the grid and it's one of only three teams that can really afford Quartararo – along with Ducati (which has no need to chase Quartararo given its packed line-up) and Honda (which already has Marc Marquez and more than enough question marks over its bike right now).
Quartararo is still relatively early in his MotoGP career and his earning potential. Making clear Yamaha can't take his post-2022 presence for granted could help get both a pay rise and some technical demands fulfilled. Ultimately, he doesn't have enough reasons to jump ship right now.
His team-mate Franco Morbidelli is one of the few whose contract already runs through 2023. Last year's knee injury and surgery doesn't put that in any jeopardy – given 2021 was a write-off for him already, Morbidelli took a long-game approach and actually gave his recovery proper time so he'd be fully ready for the proper start of his works Yamaha stint this year.
DUCATI
Pecco Bagnaia + Jorge Martin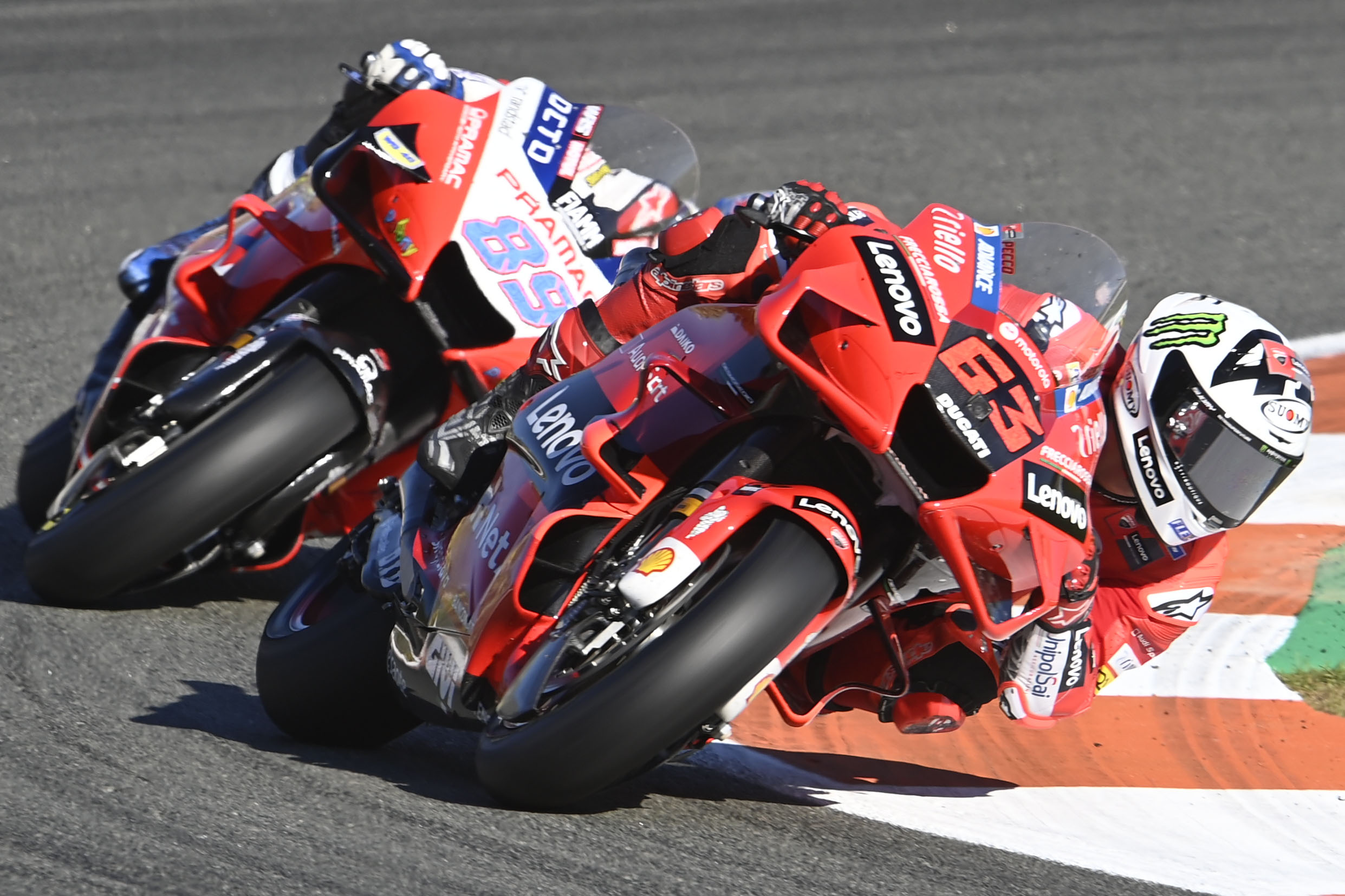 Given the way Bagnaia ended 2021, there's no need for him or Ducati to look beyond each other for a long time yet.
And it's hard to imagine anyone other than Jorge Martin alongside him in the factory team in 2022, considering Martin's explosive, race-winning, rookie season at Pramac. His management set their sights on a works Ducati MotoGP seat many years ago and it was a wise choice.
Martin's promotion would be at Jack Miller's expense. As well as Miller's first season in the works team not delivering what was hoped (and ending with him as a clear number two to Bagnaia), there are elements in Ducati management that don't seem to have ever had complete faith in Miller as a factory rider. Remember the efforts to get Jorge Lorenzo back in the Ducati fold in mid-2019, with what was then Miller's seat at Pramac earmarked for him?
While some senior Ducati personnel are clear Miller fans, general manager Gigi Dall'Igna isn't particularly in that camp – and he has the power.
SUZUKI
Alex Rins + Aron Canet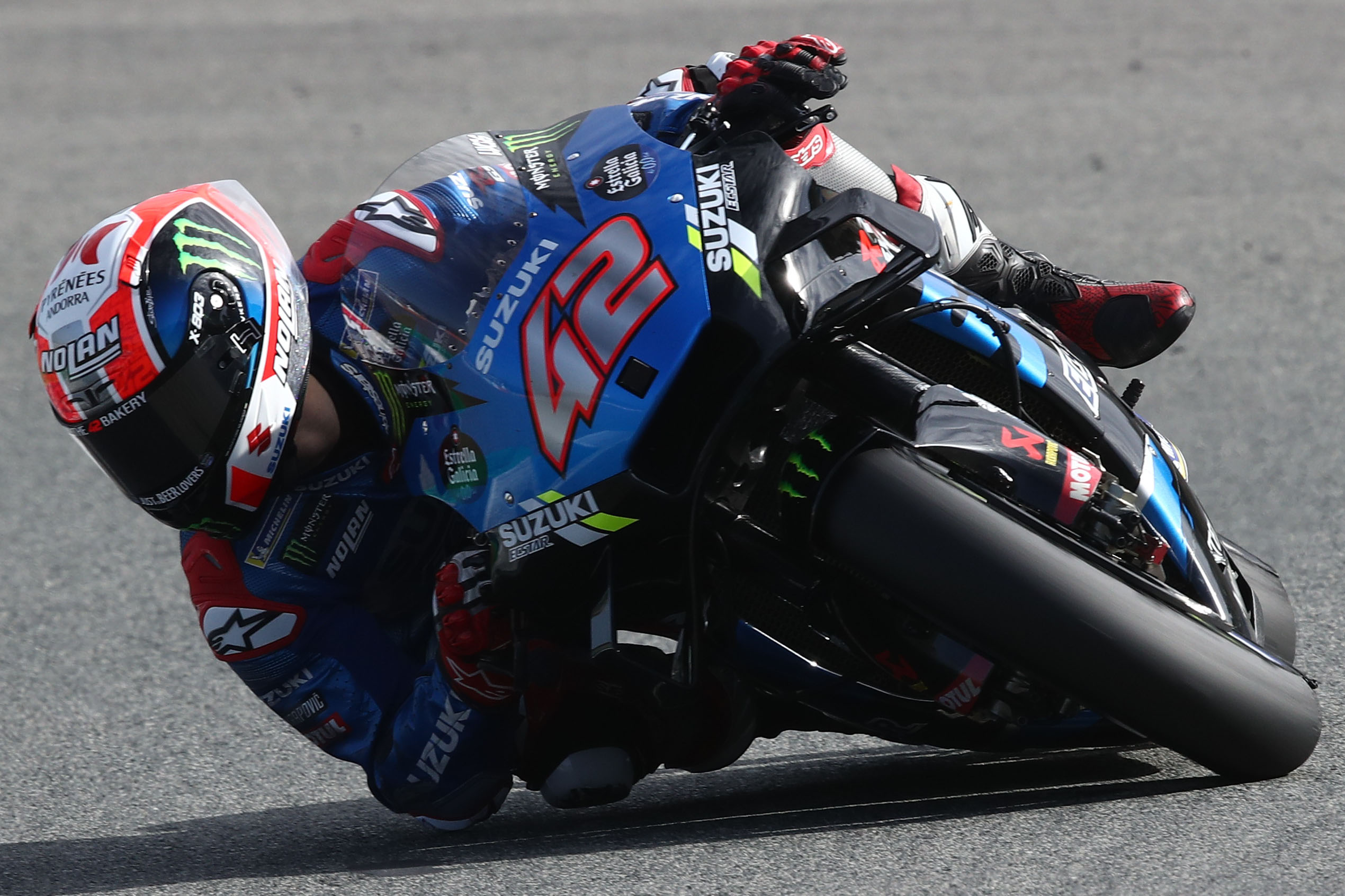 Both MotoGP's last two champions ended 2021 exasperated at their team's development shortcomings in the face of the Ducati onslaught.
But while we don't envisage Quartararo bailing out on Yamaha, there are fewer reasons for Joan Mir to keep faith with Suzuki and its visibly aerodynamically outdated bike.
He'd need to be convinced it has the resources to change its situation. The ongoing lack of a clear team boss – a full year after Davide Brivio's exit for Formula 1 – means there's no leader figure to work on persuading Mir to stay either.
His potential exit would save Alex Rins' place as Suzuki's unlikely to want to go into 2023 with a pair of totally new riders.
Woeful 2021 aside, Suzuki knows Rins is a rider who'll crash too much to be MotoGP champion but will win races and make a strong contribution to bike development. It can do a lot worse, despite some of Rins' 2021 antics making it look otherwise. His role in Suzuki's MotoGP rise buys him some loyalty too.
Suzuki's highly unlikely to shop from elsewhere on the MotoGP grid for a Mir replacement. It has form for giving chances to riders straight out of Moto2 – see Mir, Rins and before them Maverick Vinales.
Our pick for who it might look to in Moto2 this time is Aron Canet, with Ai Ogura a long shot made less likely by his Honda links.
HONDA
Joan Mir + Marc Marquez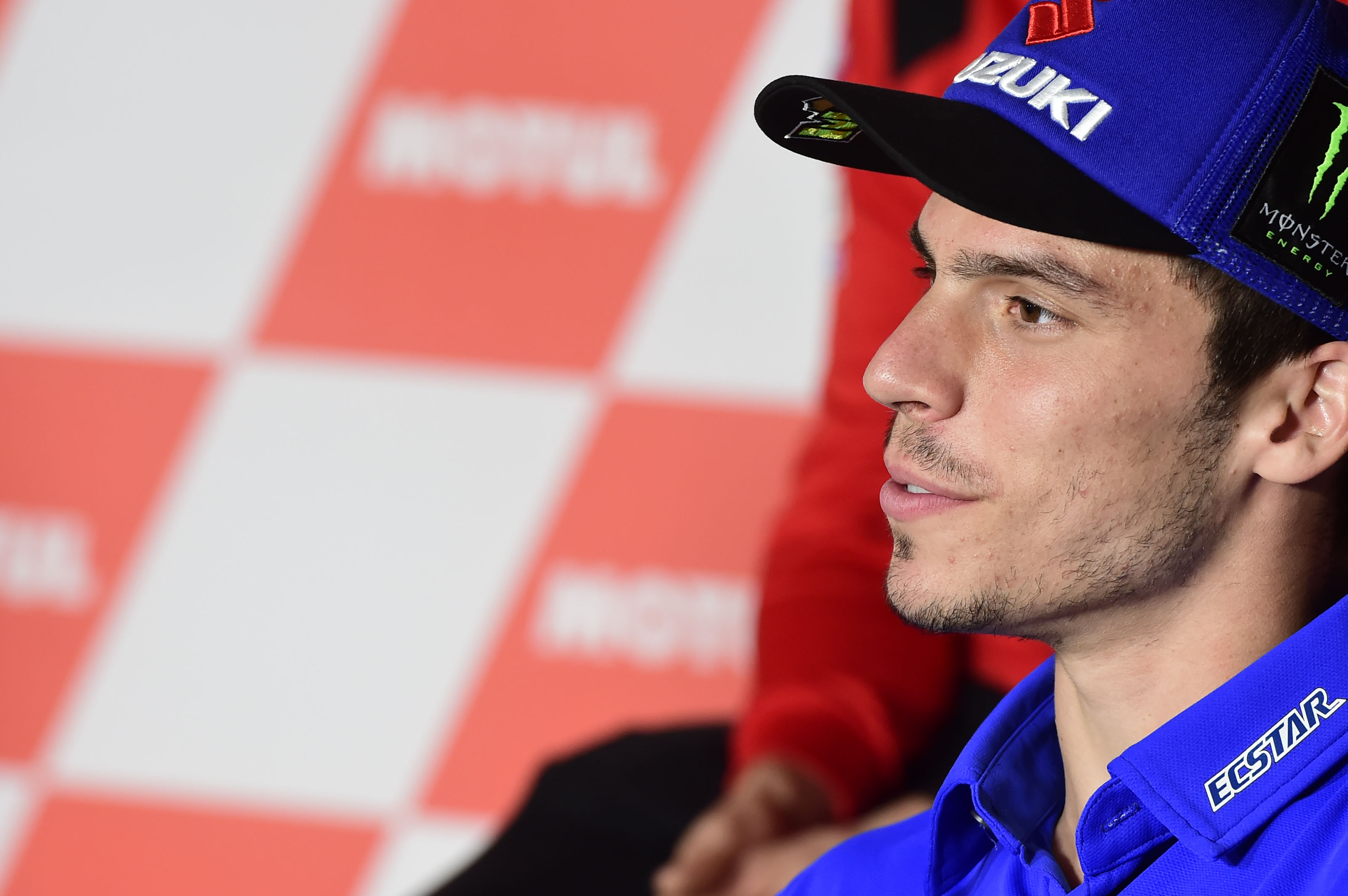 So if Mir's leaving Suzuki, where's he going? Honda, we predict.
He certainly wouldn't be joining as a support act to Marc Marquez, and you have to wonder whether Marquez's very long and lucrative Honda contract would actually allow it to sign a rider of Mir's profile on the joint number one arrangement that would be required.
Honda needs to get a few races into 2022 to assess Marquez's fitness situation. If he's back to his pre-2020 incredible best, maybe it sticks with Pol Espargaro on the second Repsol bike despite Espargaro's underwhelming first year there.
If Marquez isn't quite what he was, Honda needs to future-proof itself. And what better option than the man who succeeded Marquez as champion, and whose riding style is probably a better fit for a Marquez-friendly Honda than anyone else on the grid?
Plus Mir can afford to string Suzuki along a bit and see how the Marquez/Honda situation plays out – Suzuki needs Mir more than he needs it, so won't be hurrying him out of the door.
KTM
Brad Binder + Miguel Oliveira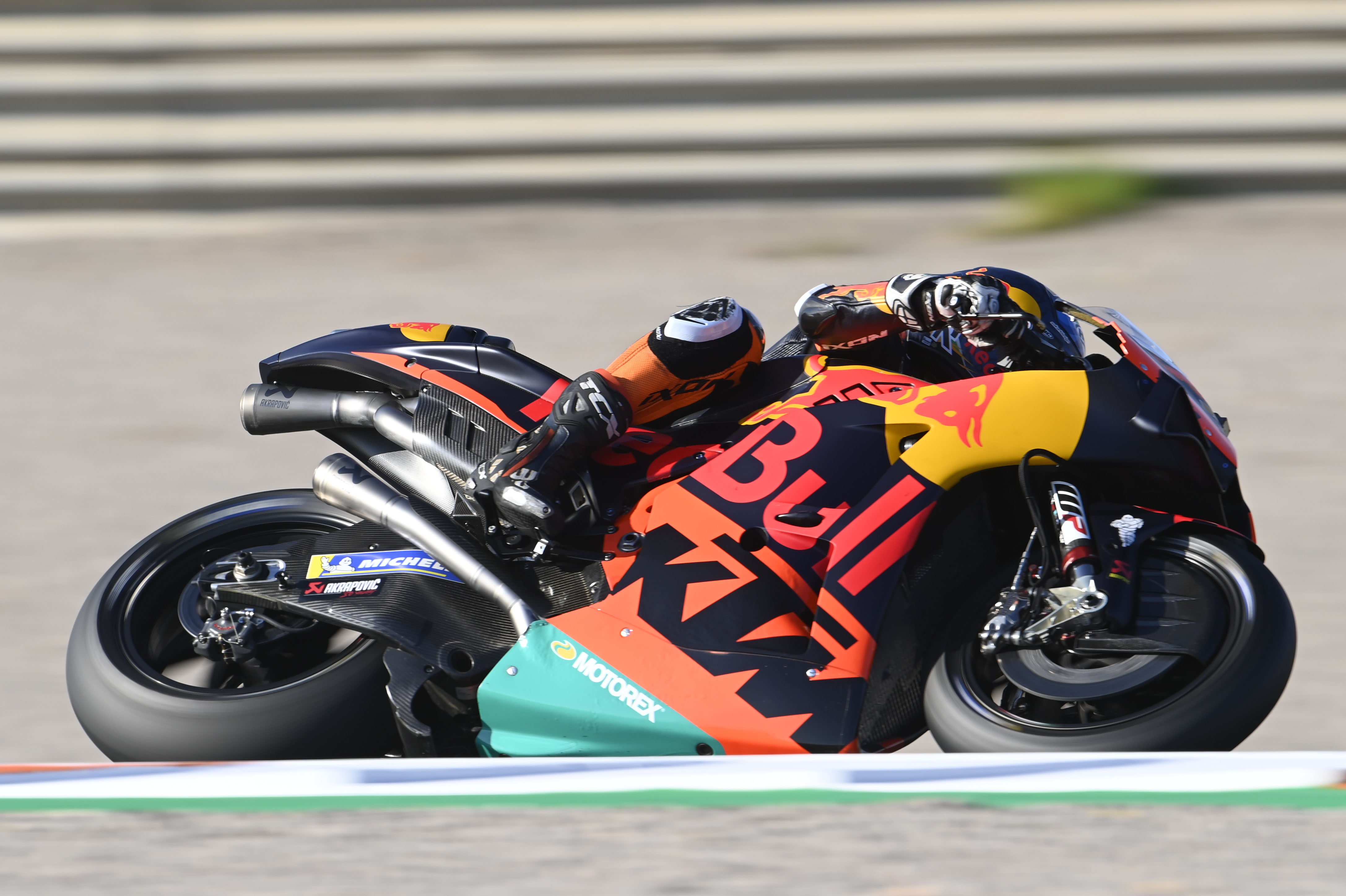 Given the state of its 2021 season plus its abundance of young rising stars (Raul Fernandez and Pedro Acosta headlining that list), there are lots of reasons to predict KTM might shake up its factory line-up for 2023.
Conversely, we think its mysteriously inconsistent 2021 campaign might make it harder for KTM to both attract riders from elsewhere and keep hold of its proteges. Hence our 'no change' prediction.
Even if KTM was making a change, it would only be on Oliveira's side of the garage given the surprisingly long contract Binder is already on (surprising not because he lacks ability, but because only Marc Marquez has a comparable level of long-term job security!).
Oliveira has been of interest to KTM's rivals before, but the question marks over his own 2021 performance might've made that wane. And unless KTM has to offer a factory team seat as a sweetener to keep one of its future superstars on side, it needn't hurry to jettison a double race winner who on his best days feels like the fastest man out there.
But should it be looking for experience from elsewhere? It didn't great use of that with Danilo Petrucci last year. It's previously shown interest in Miller, but KTM's 2021 form will make it less appealing to him.
Should it just reunite with the man who got it on the pace in the first place: Pol Espargaro? There's logic to that, yet the evidence from MotoGP suggests Oliveira's potential is higher – if he/the bike can deliver consistently.
APRILIA
Aleix Espargaro + Maverick Vinales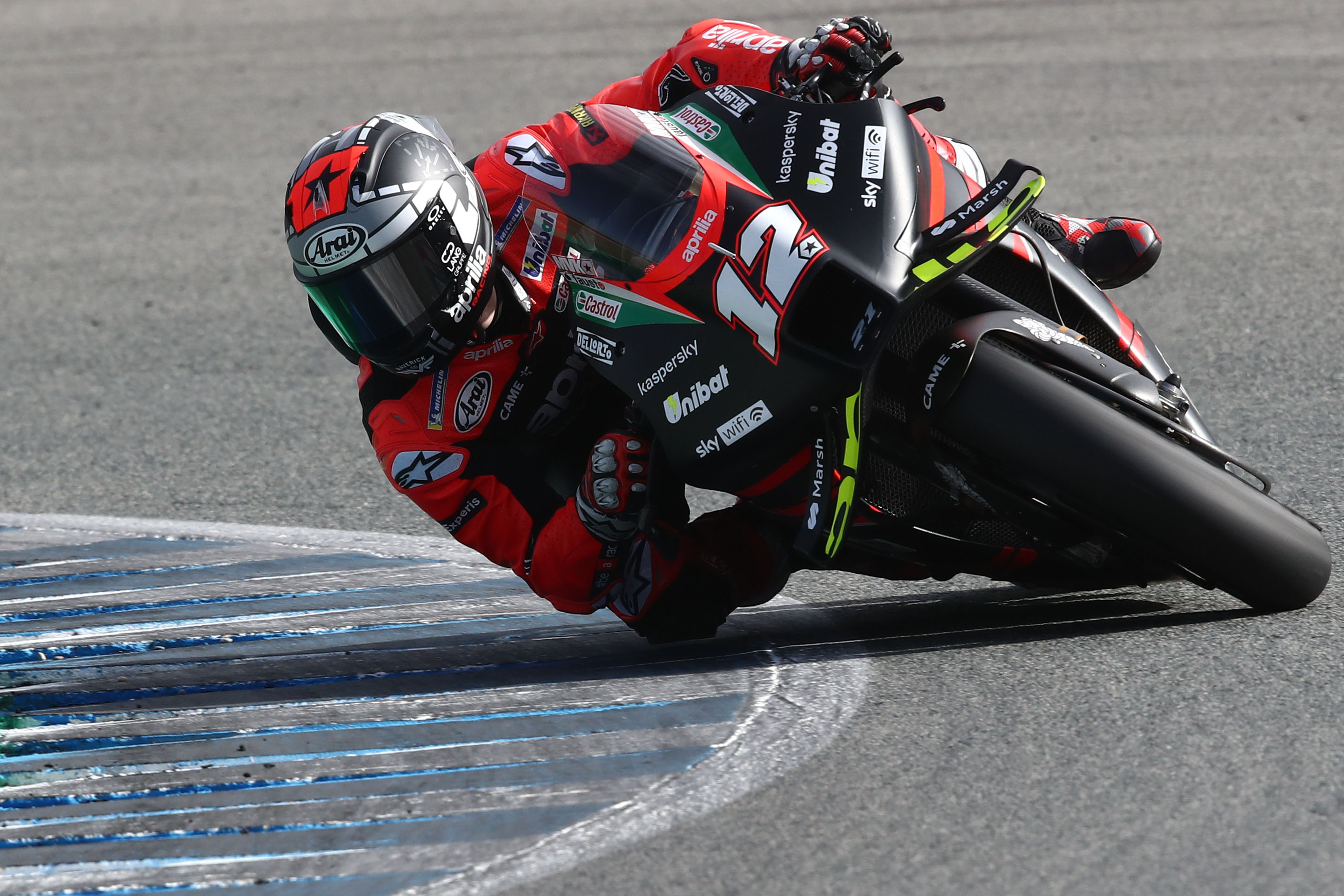 After a wild 12 months in Vinales' career, he founds like he's found his place. Aprilia will shout at him when necessary and put its arm around him when necessary, which is what he needs. This relationship should last at least into 2023.
Aleix Espargaro is putting in a huge effort in his winter training, and not just because he really likes cycling. These aren't the actions of a man who's planning to retire after one more MotoGP season.
SATELLITE TEAMS
PRAMAC DUCATI
Jack Miller + Enea Bastianini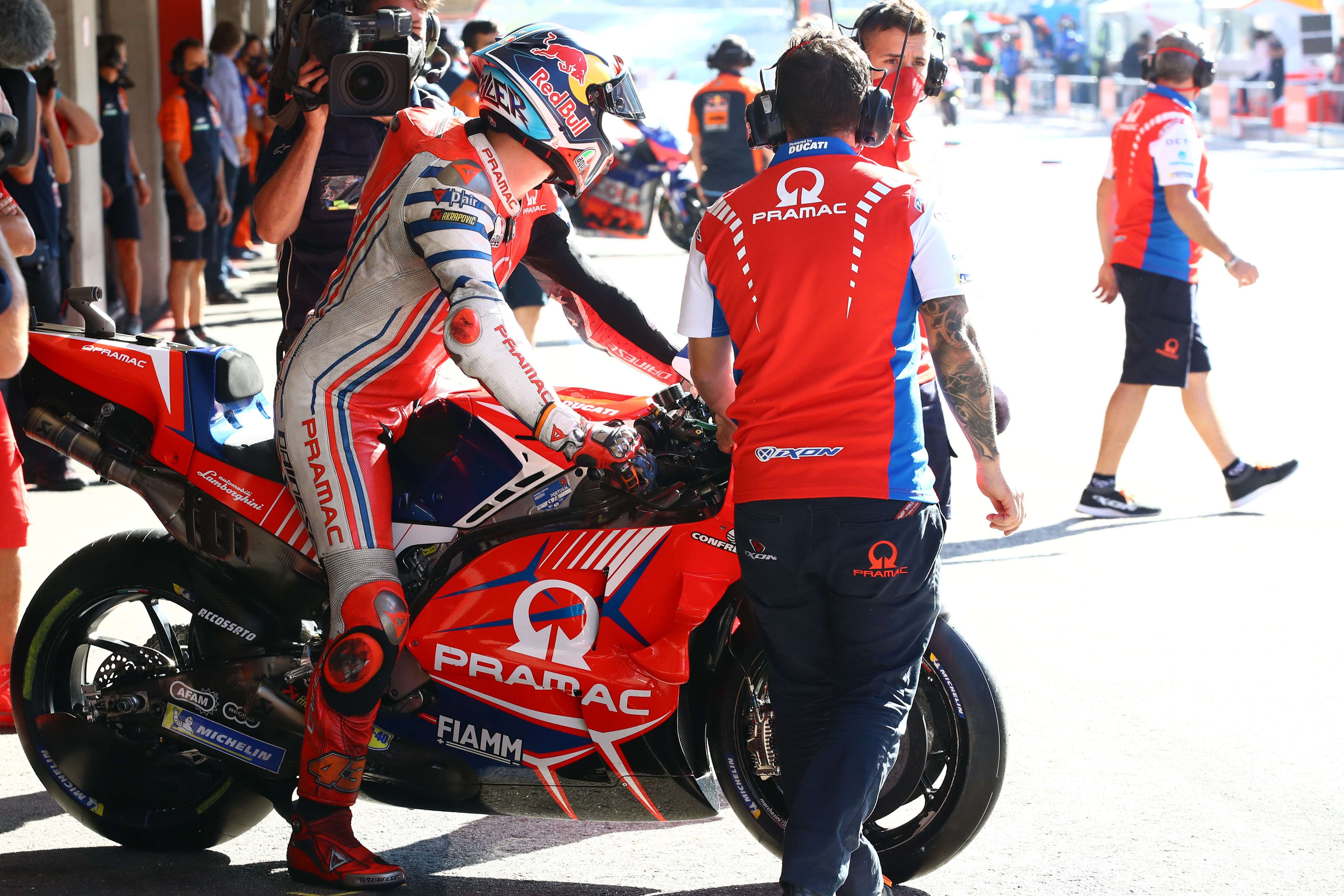 Miller's pragmatic and of great value to Ducati as a development rider, so if he makes way for Martin in the factory team it's logical to slot him back into his old role as 'racer-tester' at Pramac.
But if Pramac has Miller, it surely has no need for Johann Zarco. And if Enea Bastianini continues his trajectory from 2021, he surely needs to move up a step in the Ducati pecking order for 2023 – which means a Pramac seat.
VR46 DUCATI
Luca Marini + Marco Bezzecchi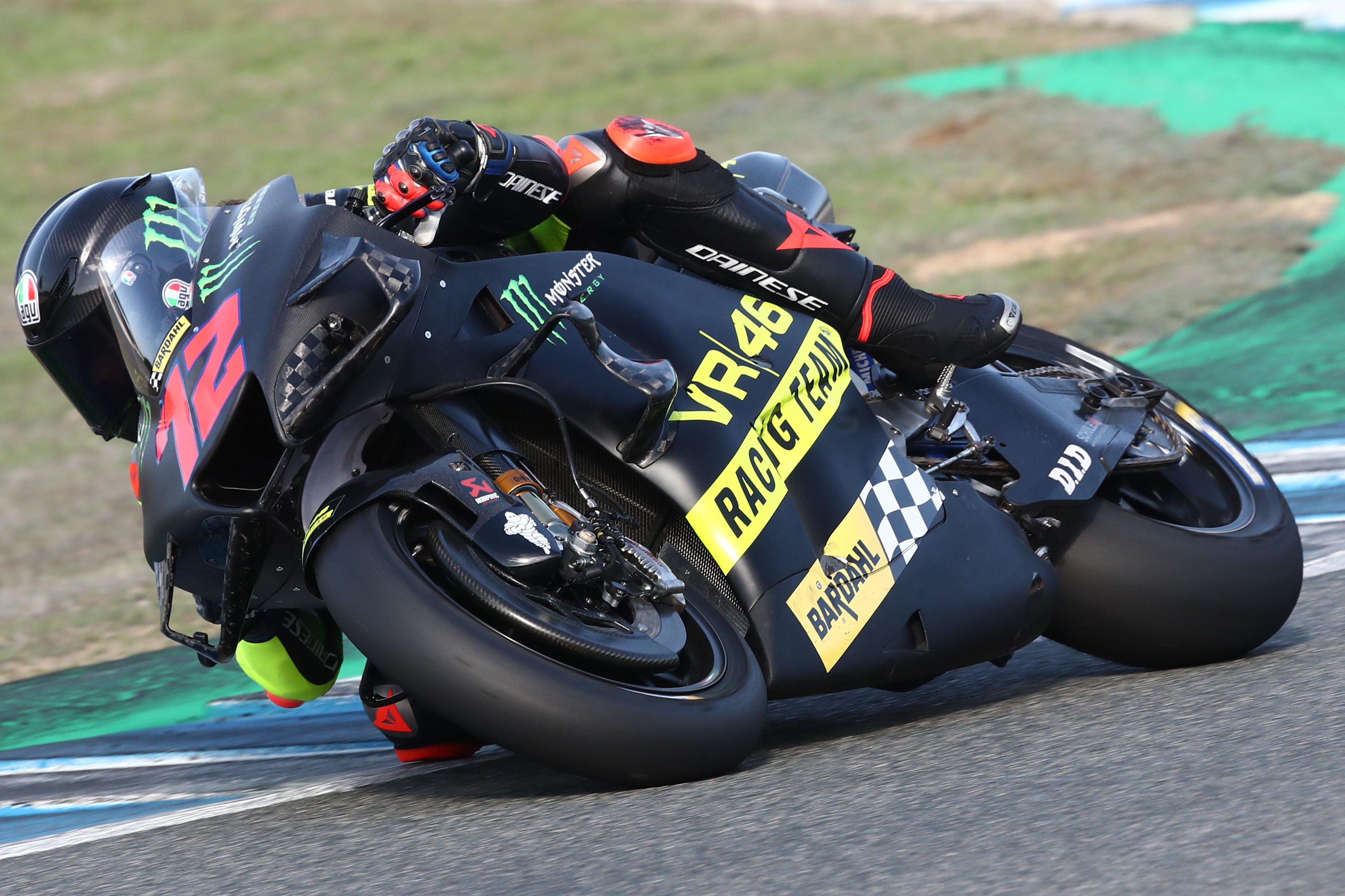 It's too early to envisage a change in Valentino Rossi's team.
Next in the VR46 Academy graduate queue right now is Celestino Vietti, who'd need to make a sensational step in his second Moto2 campaign to make a case for ousting Bezzecchi or Marini from a MotoGP seat this soon.
GRESINI DUCATI
Fabio Di Giannantonio + Joe Roberts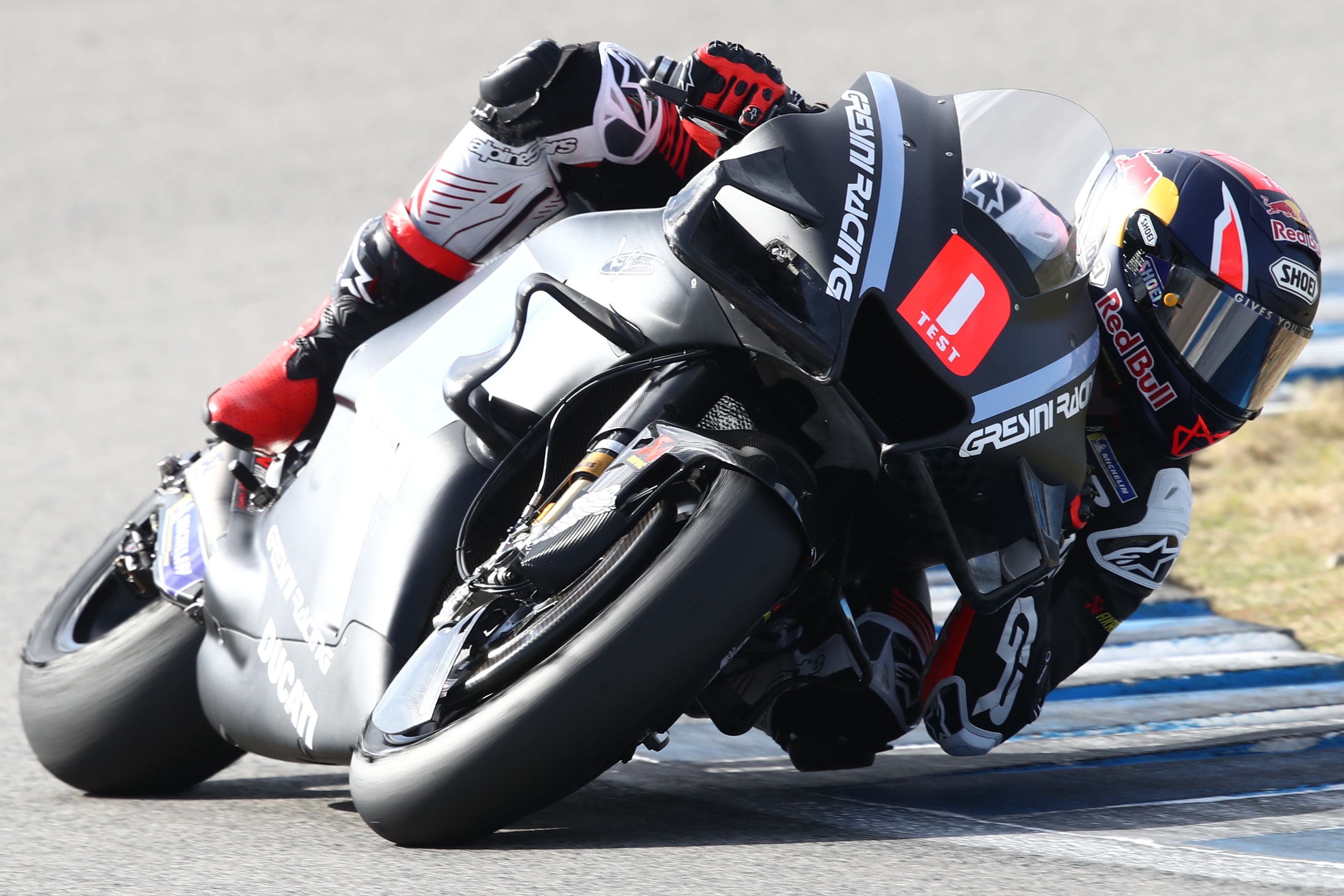 Di Giannantonio has Gresini history stretching back to the 2015 Moto3 season and had a very promising first MotoGP test last November, which hints he'll have a strong enough 2022 to keep this seat into a second year.
The identity of his next team-mate if Bastianini earns his expected swift promotion is a fun guessing game.
Will Ducati start influencing the rider choices further down Gresini's ladder and use its Moto2 team (and revive its Moto3 team) to try out future MotoGP options and really cement its rider development process?
Will Gresini be looking at its roster of present and past Moto2/Moto3 riders for 2023 MotoGP options? New Moto2 signing Filip Salac is a talent. Moto2 frontrunners without any current MotoGP affiliations might have an eye on this seat too. Augusto Fernandez, perhaps?
Or will the second Gresini seat be where Dorna places a rider it needs on the grid?
There are now three Dorna-backed Americans in Moto2 and it's taking this market very seriously. If Joe Roberts finds his form or AMA Supersport champion Sean Dylan Kelly has a sensational Moto2 debut, their graduation could be assisted. We're taking a very speculative bet on Roberts.
RNF? Yamaha
Raul Fernandez + Toprak Razgatlioglu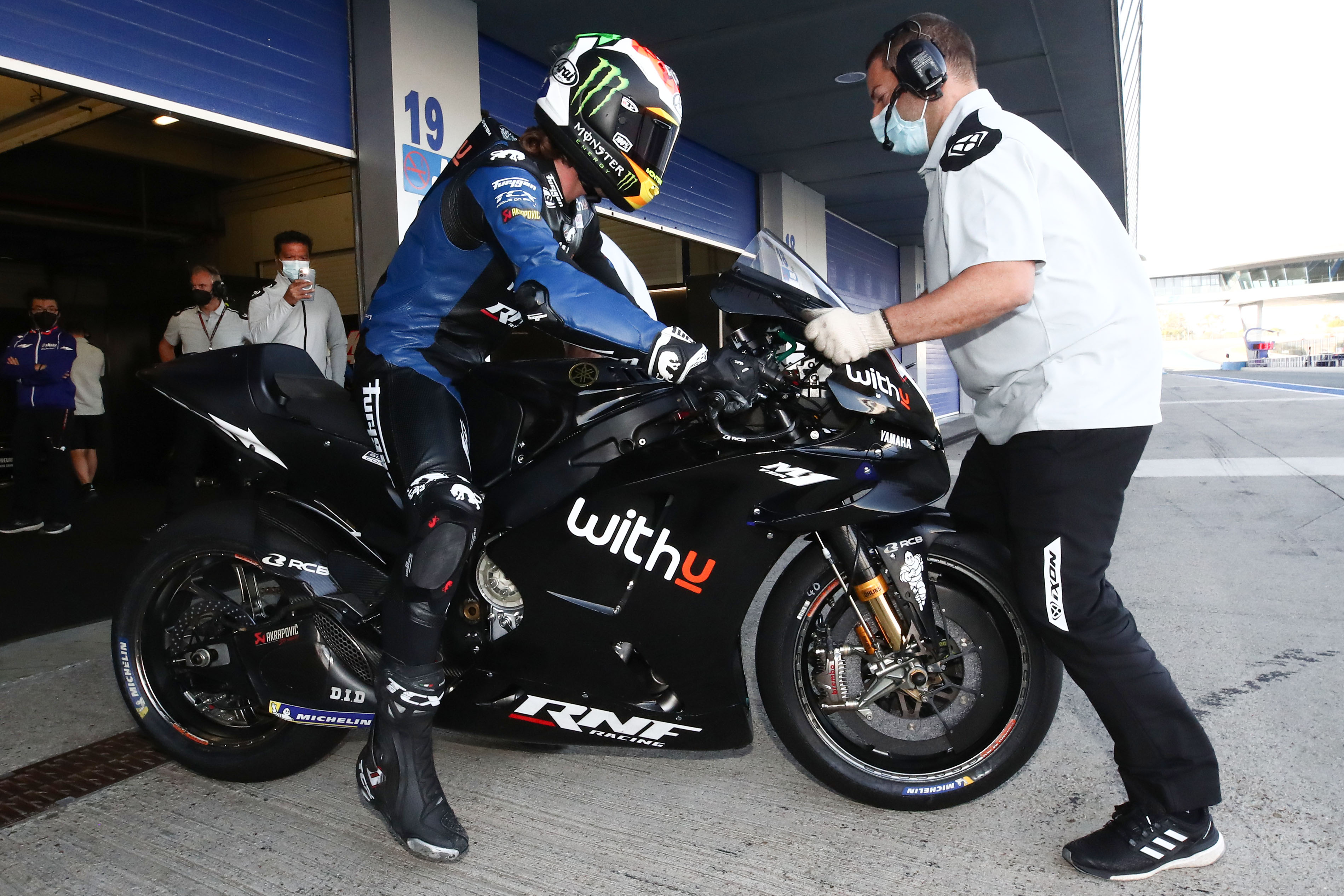 We're not sure who'll even be running what's for now at least the new RNF Yamaha team by the time 2023 comes around, let alone who might be riding for it. But we understand Andrea Dovizioso sees 2022 as his final MotoGP campaign.
Incredibly, given how tumultuous the situation around the satellite Yamaha team was during 2021 and the odd veteran + controversial Moto3 graduate line-up its new incarnation has for 2022, it could end up with a sensational 2023 pairing.
Ultimately Yamaha makes a very rider-friendly bike – the M1 turns people into stars very quickly. If the situation around the second Yamaha team stabilises, its seats will be in demand.
KTM has already made some drastic moves to stop Yamaha poaching Raul Fernandez, and the atmosphere at Tech3 will be a really good environment for him that might win him over for the longer term. But that family atmosphere's not worth a lot if the bike's only able to qualify on row six.
So without a dramatic KTM upturn, expect Fernandez to continue looking in Yamaha's direction, and we predict that's where he'll end up for 2023.
Yamaha's new World Superbike champion Toprak Razgatlioglu is an obvious choice for a 2023 Yamaha MotoGP seat after doing what the likes of Alvaro Bautista and Scott Redding couldn't and ending Jonathan Rea's WSBK reign.
But will Razgatlioglu's manager Kenan Sofuoglu's hardball 'works team or nothing', take it or leave it approach to MotoGP scupper that? We feel Razgatlioglu-to-MotoGP is still too obvious an outcome to not happen next year.
LCR HONDA
Alex Marquez + Ai Ogura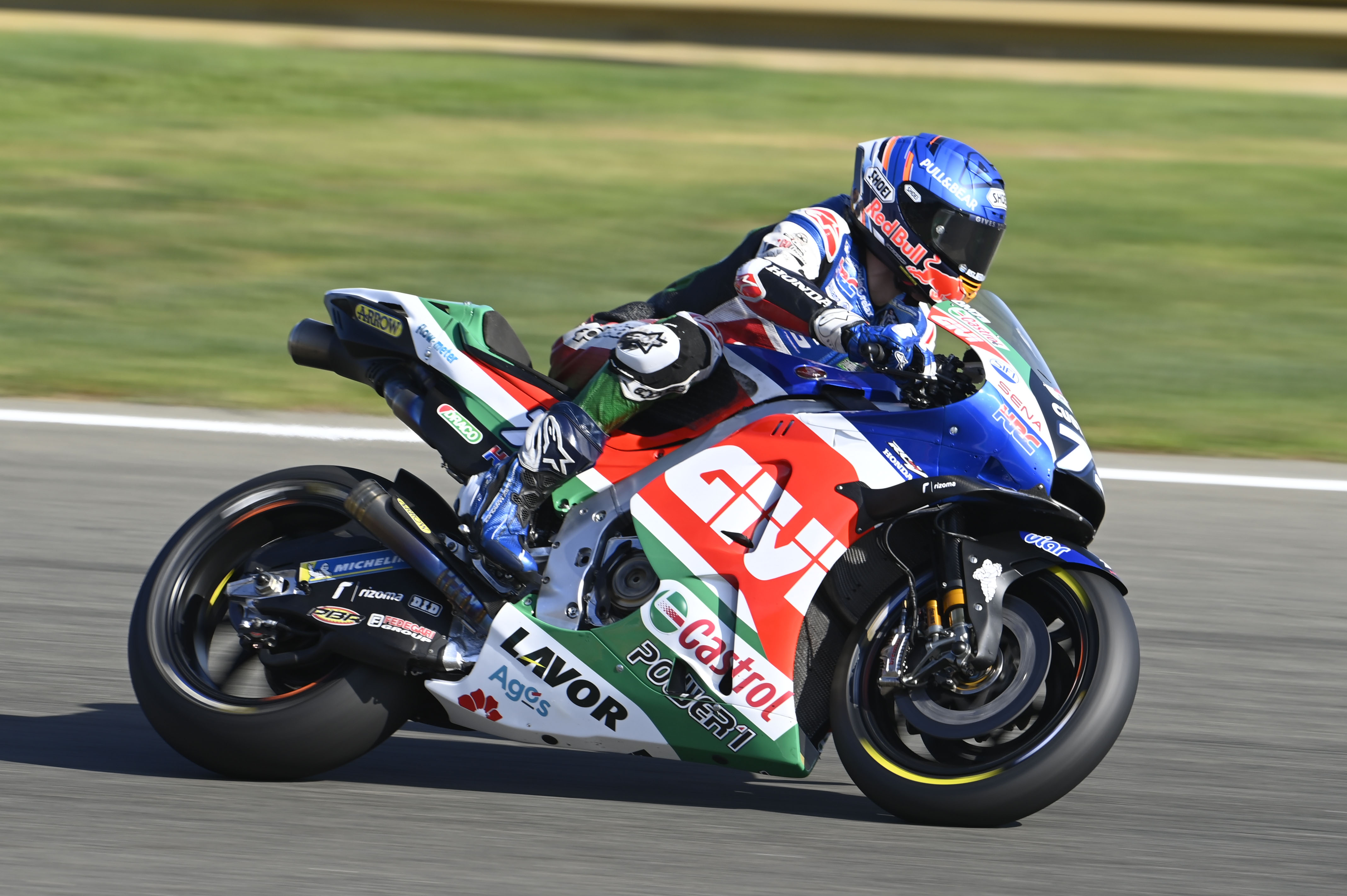 Takaaki Nakagami has now had a fair chance in MotoGP and not been bad, while never looking like a future option for a Repsol Honda seat. Honda therefore might as well see what its impressive Moto2 man Ogura can do.
Family ties make Alex Marquez's place very safe. Regardless of that though, he's got potential and talent and will keep getting better with time. He's probably a two-podiums-per-year rider at MotoGP level. You can't get away with that at Repsol, it's just fine for LCR expectations.
TECH3 KTM
Remy Gardner + Pedro Acosta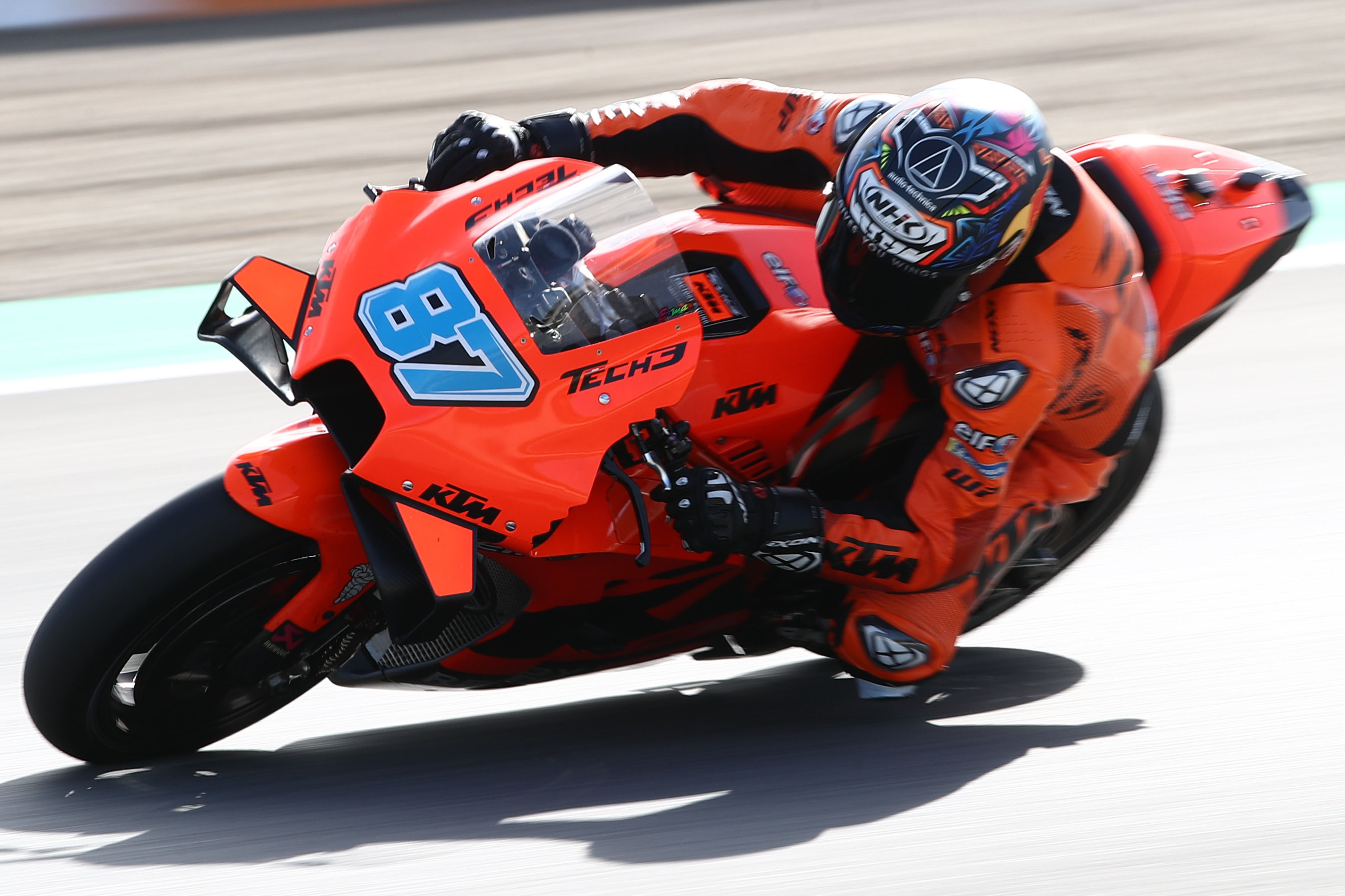 Moto2 champion Gardner's contract should keep him on into 2023, but he's not really long-term works team calibre.
What KTM can't afford is to lose 'the next Marquez' Acosta. It has to get last year's Moto3 champion onto one of its MotoGP bikes after just one Moto2 season. That's a relationship it might be even less willing to jeopardise than its ties with Fernandez.
Assuming Fernandez manages to make his KTM escape (or is placed in the works team at Oliveira's expense in yet another bid to keep him on side), a 2023 Tech3 space opens up for Acosta.
HEADING OUT OF MOTOGP?
Johann Zarco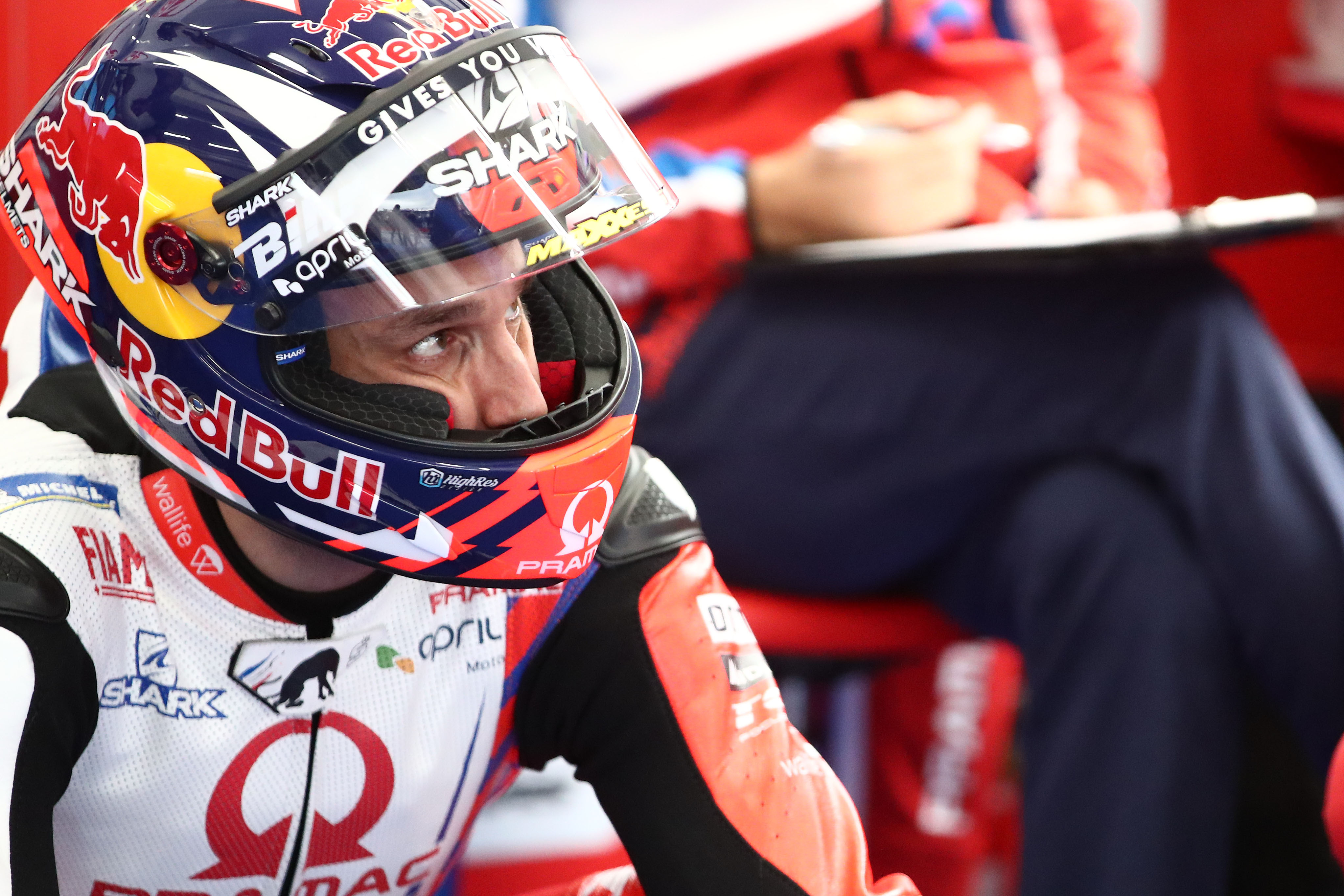 Our shuffling of the Ducati pack leaves no MotoGP option for Zarco. Him going off to lead Ducati's World Superbike effort is a great solution.
Now one of the oldest riders on the grid (he'll be 32 this year), Zarco feels like he's hit his MotoGP ceiling at Pramac and doesn't look like he'll be a factory rider again.
So hang around for a couple more decent seasons at satellite level in MotoGP then retire? Or probably double his salary and win a few world championships in WSBK? It could be a great second career.
Pol Espargaro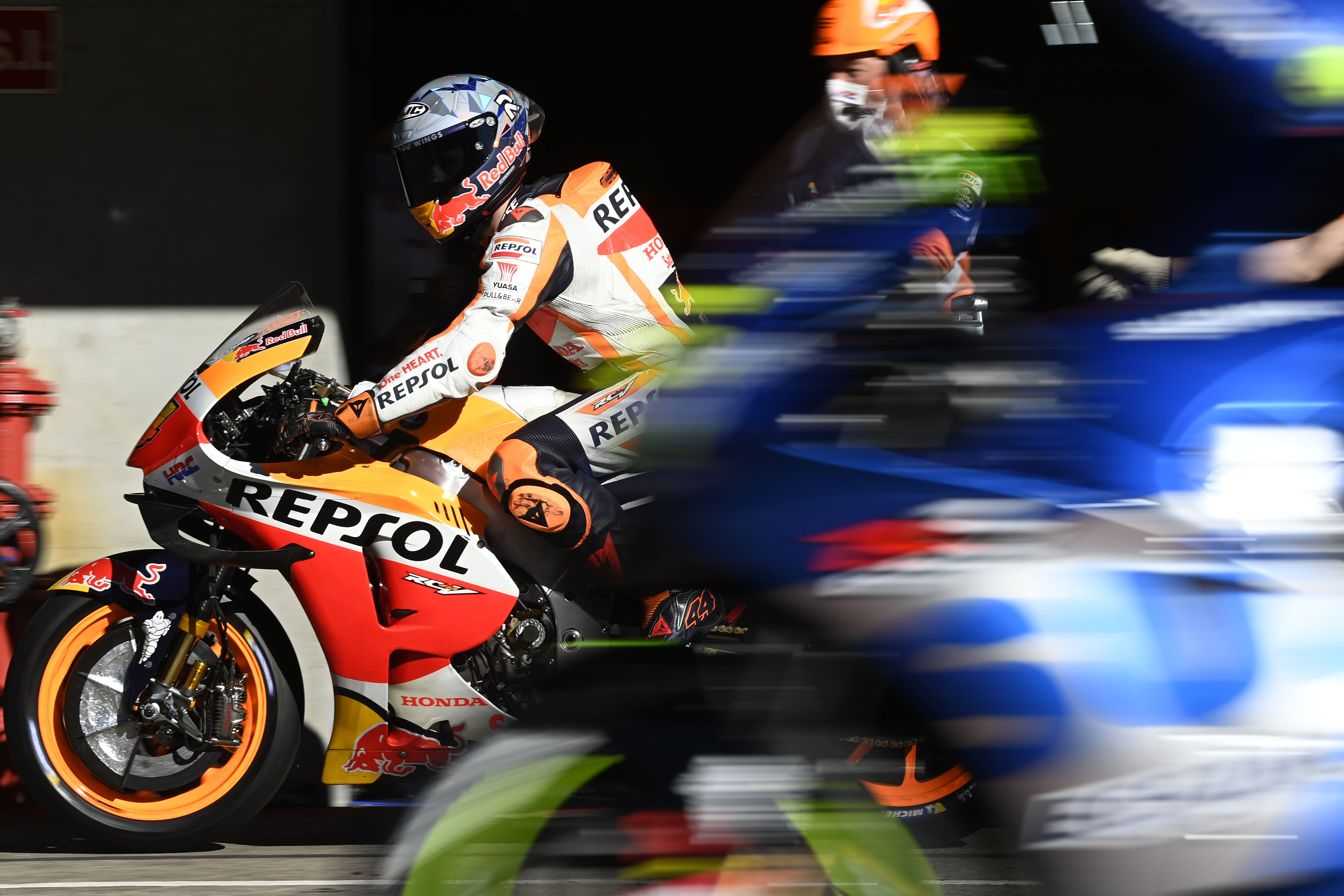 Espargaro doesn't feel done in MotoGP. Equally, after his disappointing form at Honda so far, it's hard to see where he fits back in elsewhere if things don't improve during 2022 and Honda makes a change. Unless – as we mulled above – KTM has another disappointing season and decides it needs its old talisman back.
Andrea Dovizioso and Darryn Binder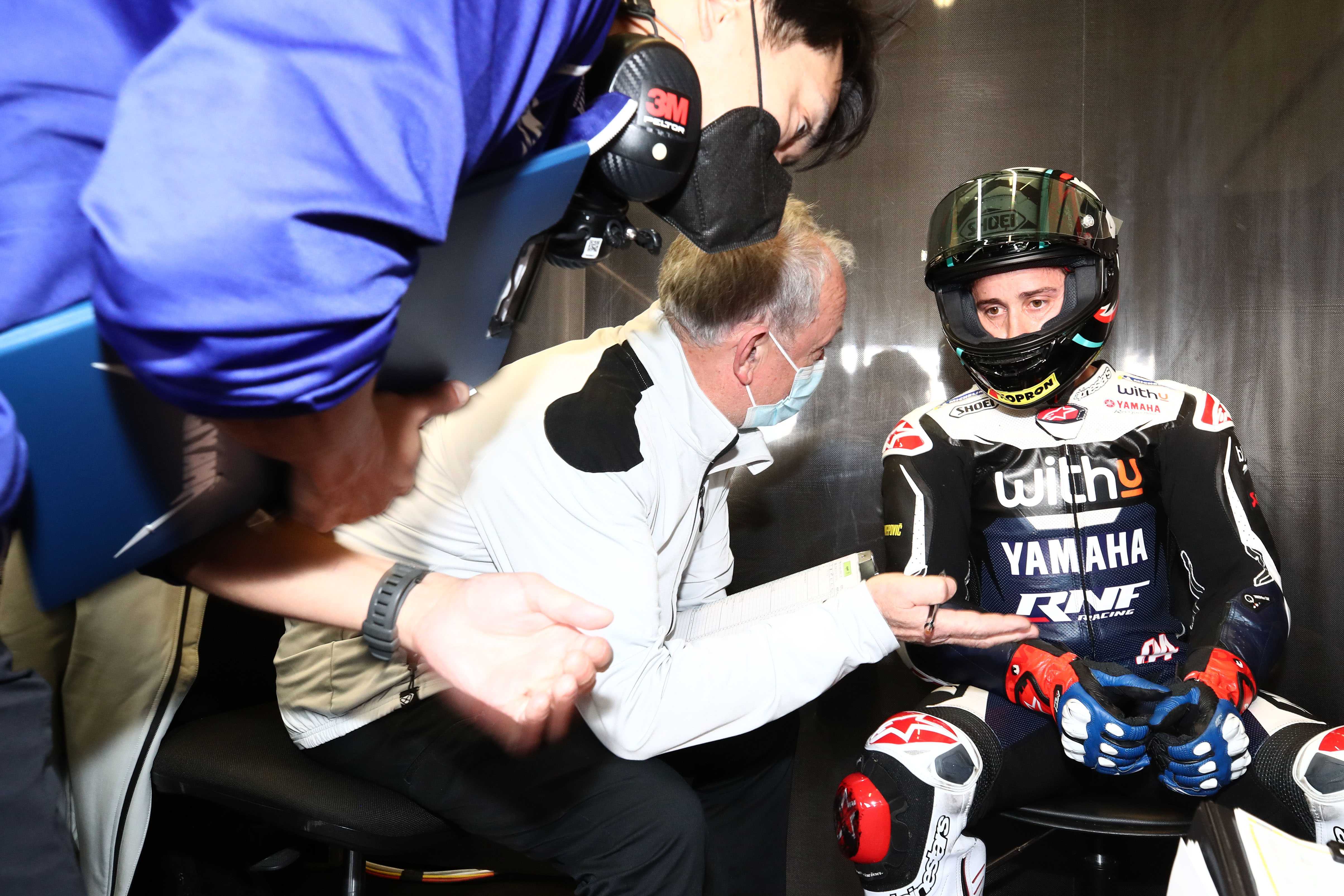 Dovizioso's Yamaha return means his unhappy split with Ducati won't be his MotoGP farewell but is never going to be a long-term arrangement, and his 2022 RNF team-mate Binder's shock MotoGP leap will surely be brief if Yamaha gets the talents it wants for the future on board.
Our 2023 MotoGP line-up prediction
Ducati: Pecco Bagnaia/Jorge Martin
Yamaha: Fabio Quartararo/Franco Morbidelli
Suzuki: Alex Rins/Aron Canet
Honda: Joan Mir/Marc Marquez
KTM: Brad Binder/Miguel Oliveira
Aprilia: Maverick Vinales/Aleix Espargaro
Pramac Ducati: Jack Miller/Enea Bastianini
VR46 Ducati: Luca Marini/Marco Bezzecchi
Gresini Ducati: Fabio Di Giannantonio/Joe Roberts
RNF? Yamaha: Raul Fernandez/Toprak Razgatlioglu
LCR Honda: Alex Marquez/Ai Ogura
Tech3 KTM: Remy Gardner/Pedro Acosta