Though it feels like a facet of an entirely different MotoGP era compared to what we have now, there was a time not all that long ago that the Ducati was a relatively inflexible bike only really able to contend at a few tracks.
But on one of those tracks, the Red Bull Ring, the rocketship Desmosedicis were in something of a league of their own.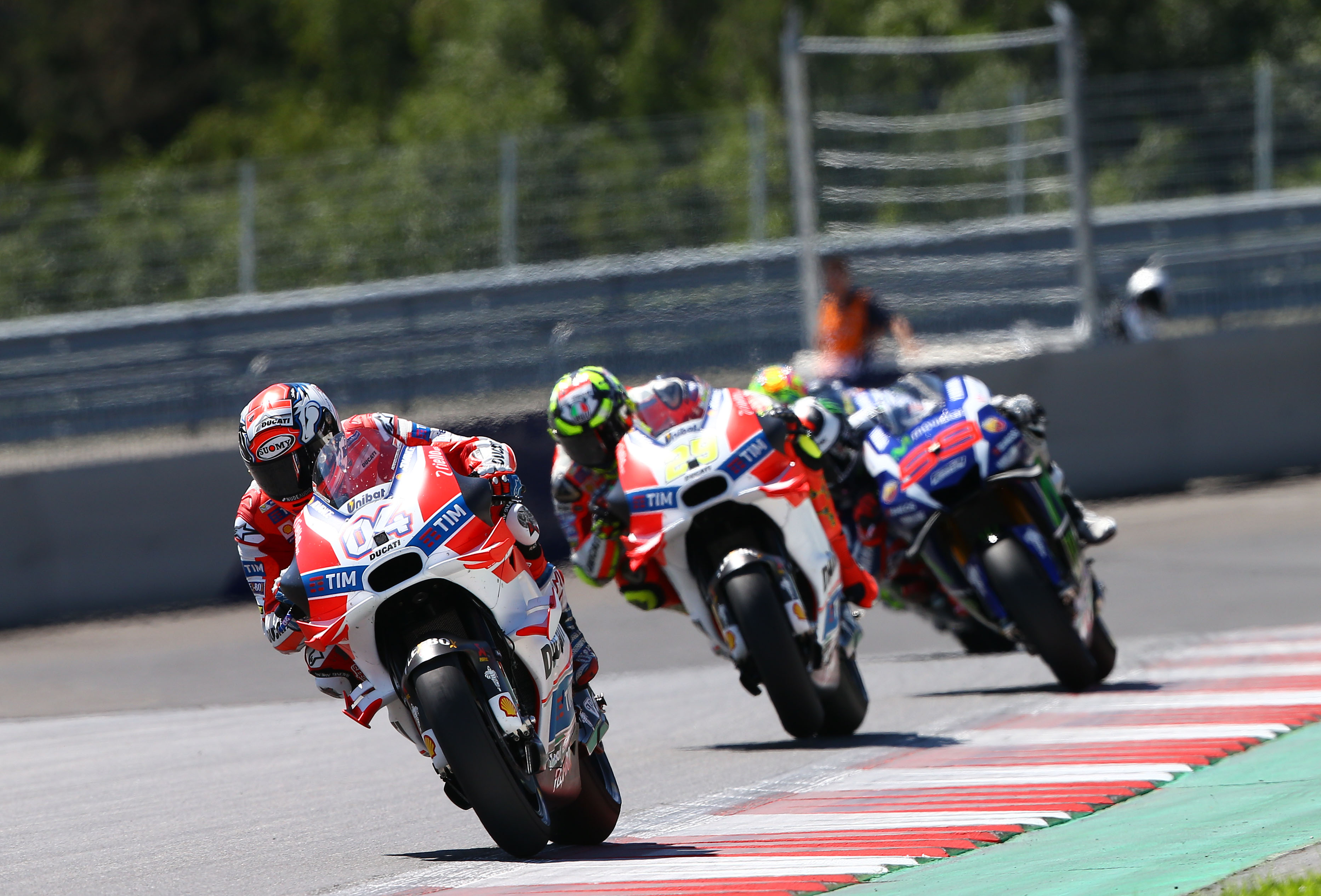 There were, as now, a lot of Ducatis on the grid at that point. In 2016, there eight of them competing full-time – and with Michele Pirro joining as a Red Bull Ring wildcard, LCR Honda's Cal Crutchlow reckoned the nine Ducatis should've all been ahead of the other factories, and chastised its fleet of riders for failing to achieve that 1-9 sweep.
For 2022, MotoGP is facing eight Ducatis yet again – but the Desmosedici is no longer an obviously dominant at the Red Bull Ring. The trade-off, however, has been it becoming an eternal victory threat everywhere – and while the 2016 fleet was half made up of two-year-old bikes, this year Ducati will have more factory-spec machines racing than older-spec ones.
MotoGP promoter Dorna's preferred scenario would've been four bikes for each marque, but Suzuki not capitalising on VR46's interest and Gresini choosing Ducati over Aprilia created the unbalanced grid where a third will be Desmosedicis.
Yet this will be inarguably better for the day-to-day show than it was when Ducati had an eight-bike fleet in the past. The relative parity of machinery – Ducati's older-spec Desmosedicis are widely expected to remain competitive – means the extra Ducatis will add to the fierceness of competition rather than toiling at the back.
If you're closely familiar with car racing, you'll recognise it as straying close to the DTM formula (especially of the previous generation), where a manufacturer's expansive presence provides a shortcut that ensures depth of competition almost by itself. Watching Pramac, VR46 and Gresini mix it up with all manner of factory teams – including Ducati's – will be a delight.
There is clearly awareness, bordering on trepidation, within MotoGP that this will make Ducati's rivals' challenge even sterner. Take Joan Mir's alarmed reaction to being blown out by the Ducatis in the Valencia finale, or KTM rider Miguel Oliveira's description of the Desmosedici as a "pretty complete bike" even on "tracks where you would've thought that they wouldn't perform so well".
"The feeling is that they have new tyres and we are on used tyres, and they are able to use much more efficiently the acceleration phases, the turning phases, the braking is amazing now," said Oliveira, likewise speaking after the Valencia finale.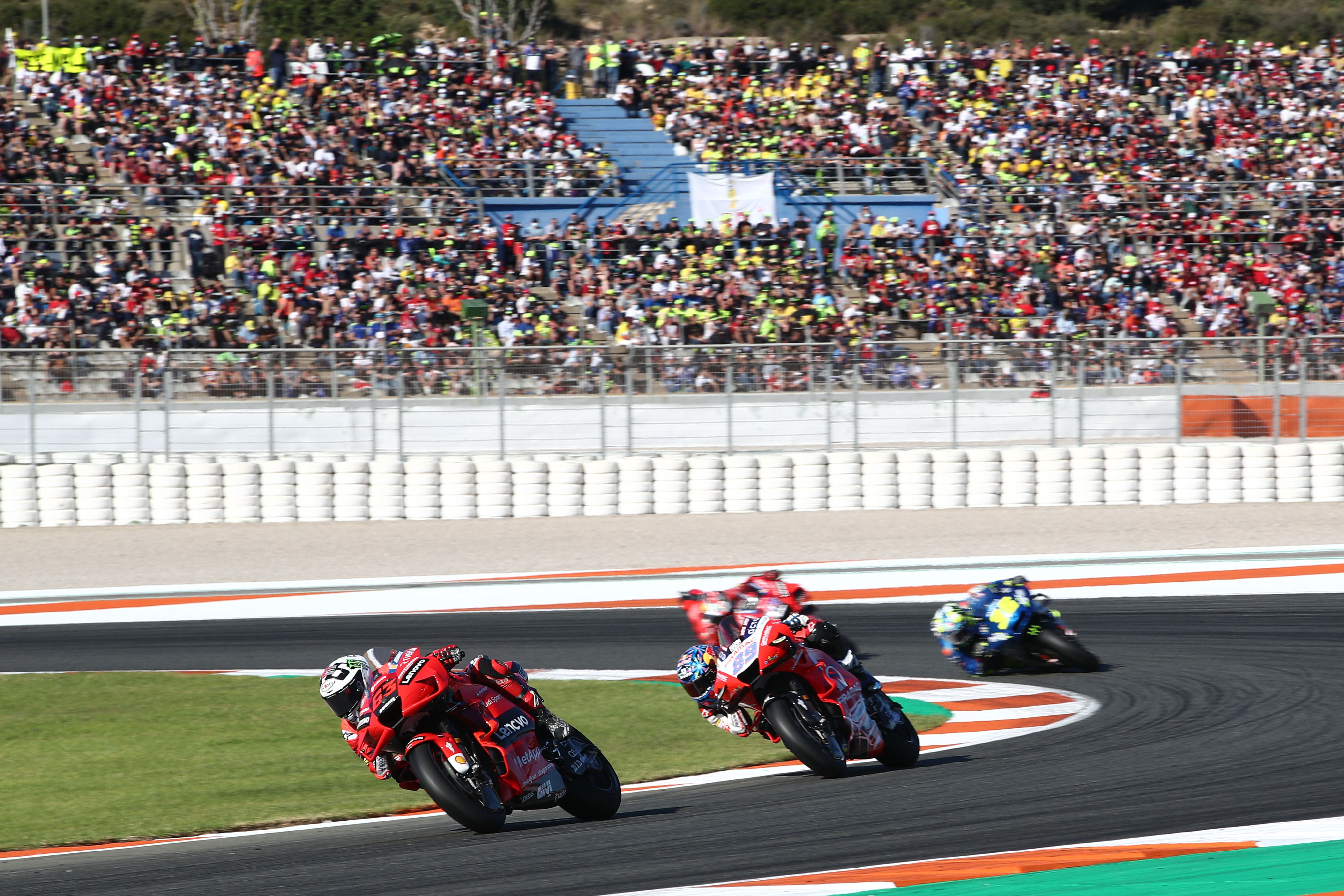 "It is tough to compete. We are talking about six bikes that are around the top 10. It leaves very little space for others, it's tough competition, for sure."
The Ducatis tend to get off the line well, are fast on the straight, no longer chew their tyres as dramatically and, crucially, are a great bike for making Q2.
---
Average Q2 presence in 2021
Ducati – 3.9 bikes
Yamaha – 2.3 bikes
Honda – 2.2 bikes
Suzuki – 1.7 bikes
KTM – 1.3 bikes
Aprilia – 1.1 bikes
---
The fact it led among manufacturers in terms of average Q2 spots is nothing too amazing given it had the most bikes, but the season trend paints a more interesting picture – Ducati averaged a pretty ominous 4.6 bikes in Q2 in the final 10 races of the season.
Part of that was to do with Yamaha's depth issue – Maverick Vinales' exit and Franco Morbidelli's long-term injury struggle – yet it is also fairly clear that the improved performance of its two rookies on two-year-old machinery played a part.
So it's not so much Ducati's expansion to eight riders that is a concern, because the two newcomers are just that – even if Fabio Di Giannantonio had a pretty convincing Jerez test for Gresini.
The bigger factor is that both Enea Bastianini and Luca Marini at VR46 now have better equipment and more knowledge of how to get more out of it.
Take Marini. He will be the fifth rider on a factory-spec Ducati this year, and while his rookie season was quiet, he did score a maiden front-row start. His glaring issue was the lack of longevity in races, which he admitted was partly down to physical preparation – but even if he doesn't fully crack it, it'll be easier.
Though proper race sim-focused work will only come in the Sepang test, Marini was already clear from trialling a Desmosedici GP21 in Jerez that the bike – which will obviously be closer to what he rides this year than to his old GP19 – was "a bit easier" to ride, offering "more turning and more edge grip".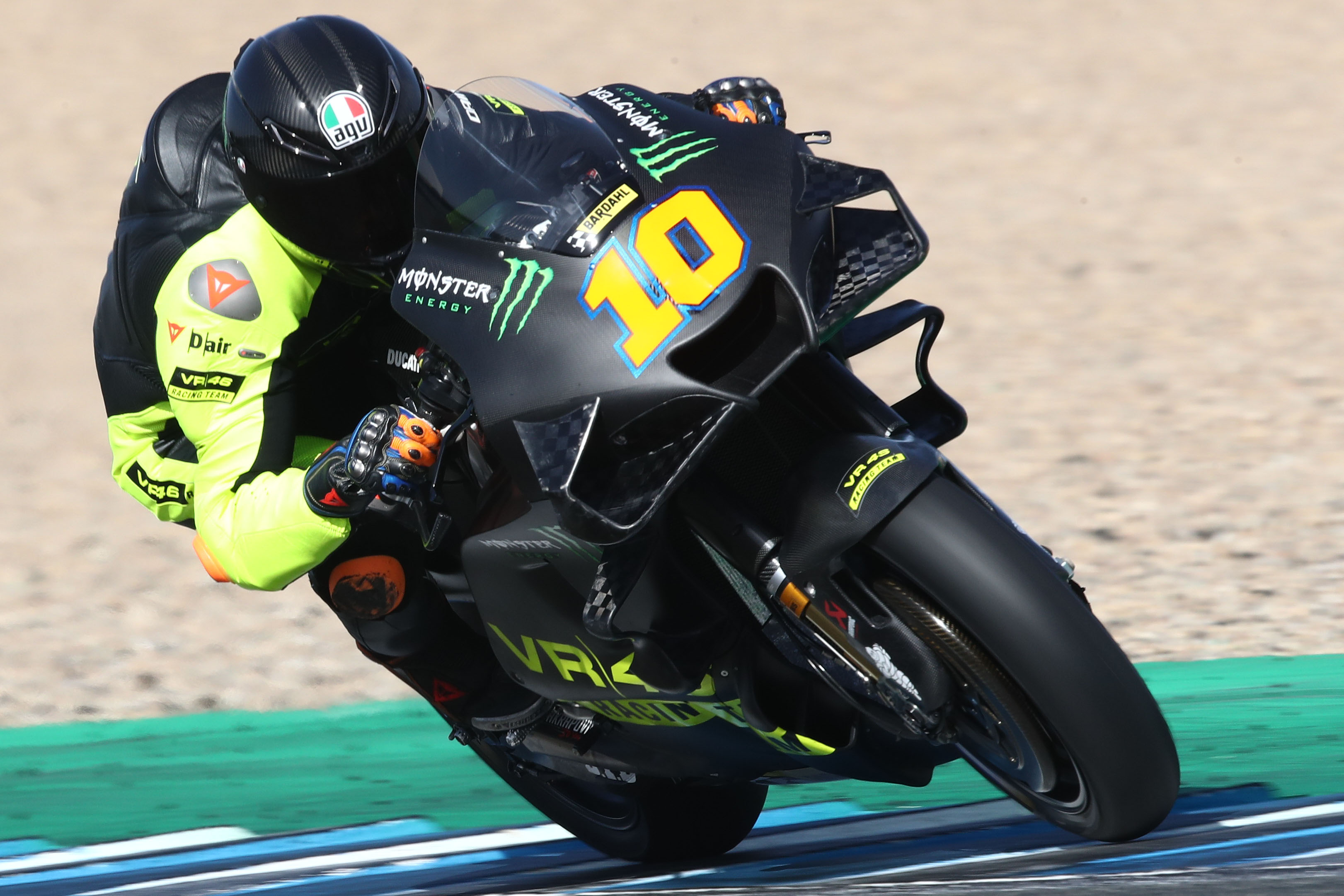 Asked by The Race then whether it would therefore be helpful in curing his race pace weakness, he said: "Yeah, yeah, I agree, for sure will be like this."
Marini got roundly outperformed by Bastianini overall in 2021, yet his starting position average of 14.3 compared favourably to Bastianini's 15.8.
But while Bastianini admits his '21 qualifying form was "a disaster", his relentless progression up the order come Sunday means "the expectation is high" – which Ducati tech chief Gigi Dall'Igna corroborated during the Gresini MotoGP launch by suggesting Bastianini was expected to be "a protagonist" of the coming season.
And, well, obviously! Bastianini will only have a GP21 at his disposal, but that's still a stellar bike that will still receive some developments this year. And as for qualifying, Bastianini is already convinced that "with this bike for me it will be more easy to do the fastest lap".
"When you push you can do some errors and in the end not lose a lot of time, and this is important," he said.
"But also when I tried this I also saw more power on the braking, I could brake more later and with less movement, and for qualifying this is key."
All of this suggests both Marini and Bastianini will evolve into much more regular Q2 threats this year. And that's, in theory, bad news for those who spent much of last year just sneaking into the pole shootout.
To zero in on who those riders were, I counted every occasion where a rider was either ninth or 10th in the combined practice classification top 10 that determines automatic Q2 spots, or one of the two riders to progress from Q1.
---
Most times 'sneaking in' to Q2 in 2021
Pol Espargaro (Honda) – 6
Joan Mir (Suzuki) – 5
Brad Binder (KTM) – 5
Marc Marquez (Honda) – 5
Valentino Rossi (Petronas Yamaha) – 4
Jack Miller (Ducati) – 4
Johann Zarco (Pramac Ducati) – 4
Jorge Martin (Pramac Ducati) – 4
Alex Rins (Suzuki) – 4
Miguel Oliveira (KTM) – 4
Takaaki Nakagami (LCR Honda) – 4
Luca Marini (VR46 Ducati) – 4
---
Aside from the predictable presence of both works KTMs and both Suzukis, it's notable that Honda's Pol Espargaro tops the order. Espargaro seems very content with the revised bike Honda is bringing for 2022, but it's probably no coincidence he recently brought up unprompted the threat posed by Ducati's expansion.
"We have seen in the past year that the Ducatis are super strong to the straight, they're key to overtake to fight in the races," Espargaro said earlier this month.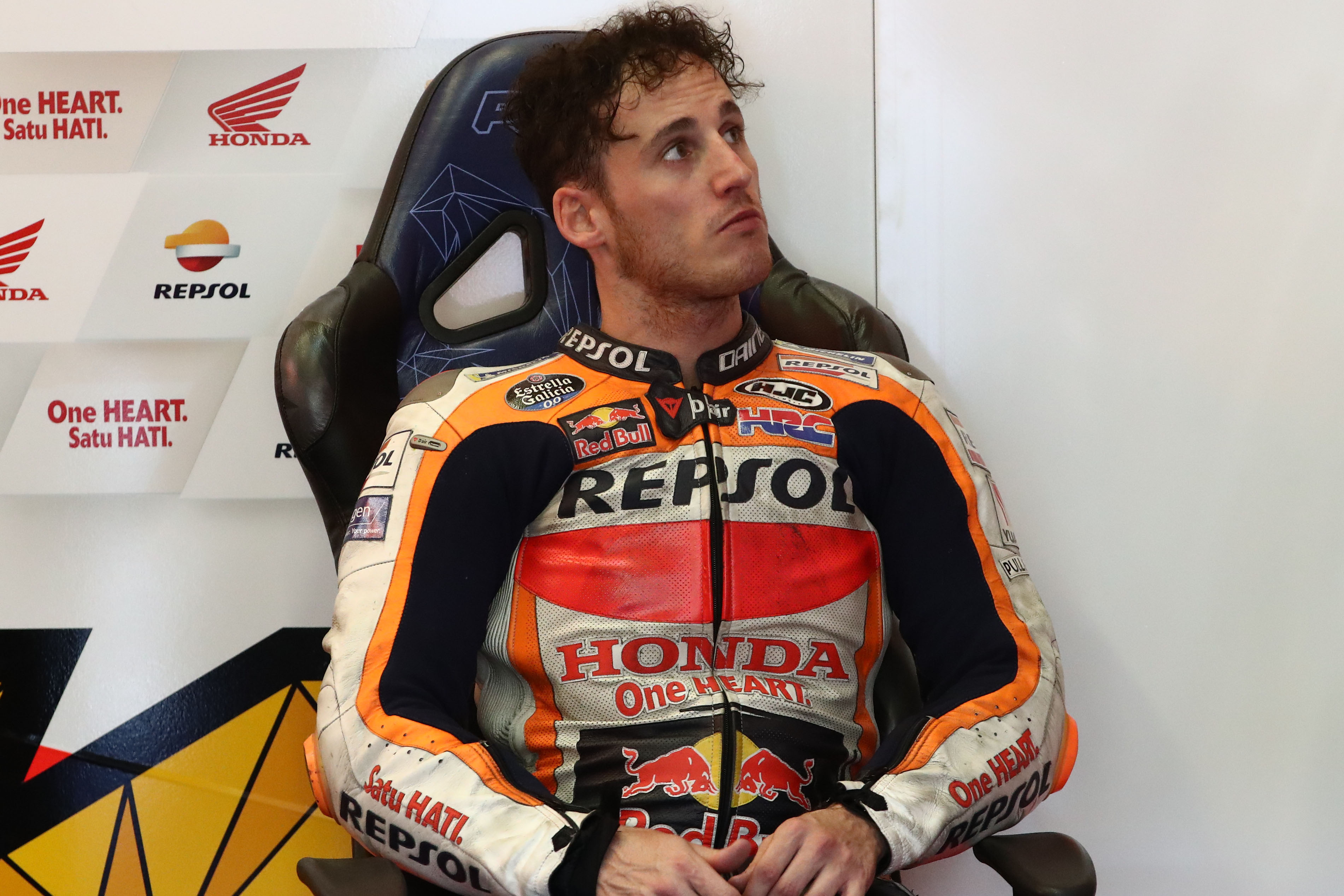 "If we want to do a good season, more Ducatis are going to be on the grid, so this means that we need to be faster on the straights to fight with them, to get positions back or to defend them."
But ultimately, greater competition is no problem – and as good as the Ducatis, particularly Francesco Bagnaia, were at the end of last year, there is no indication yet that they have the potential to dominate the way Honda did in the late 1990s. In fact, it seems almost axiomatic that a season like 1997 (when Honda won all 15 races and picked up 39 of the available 45 podium places) is not possible in modern MotoGP.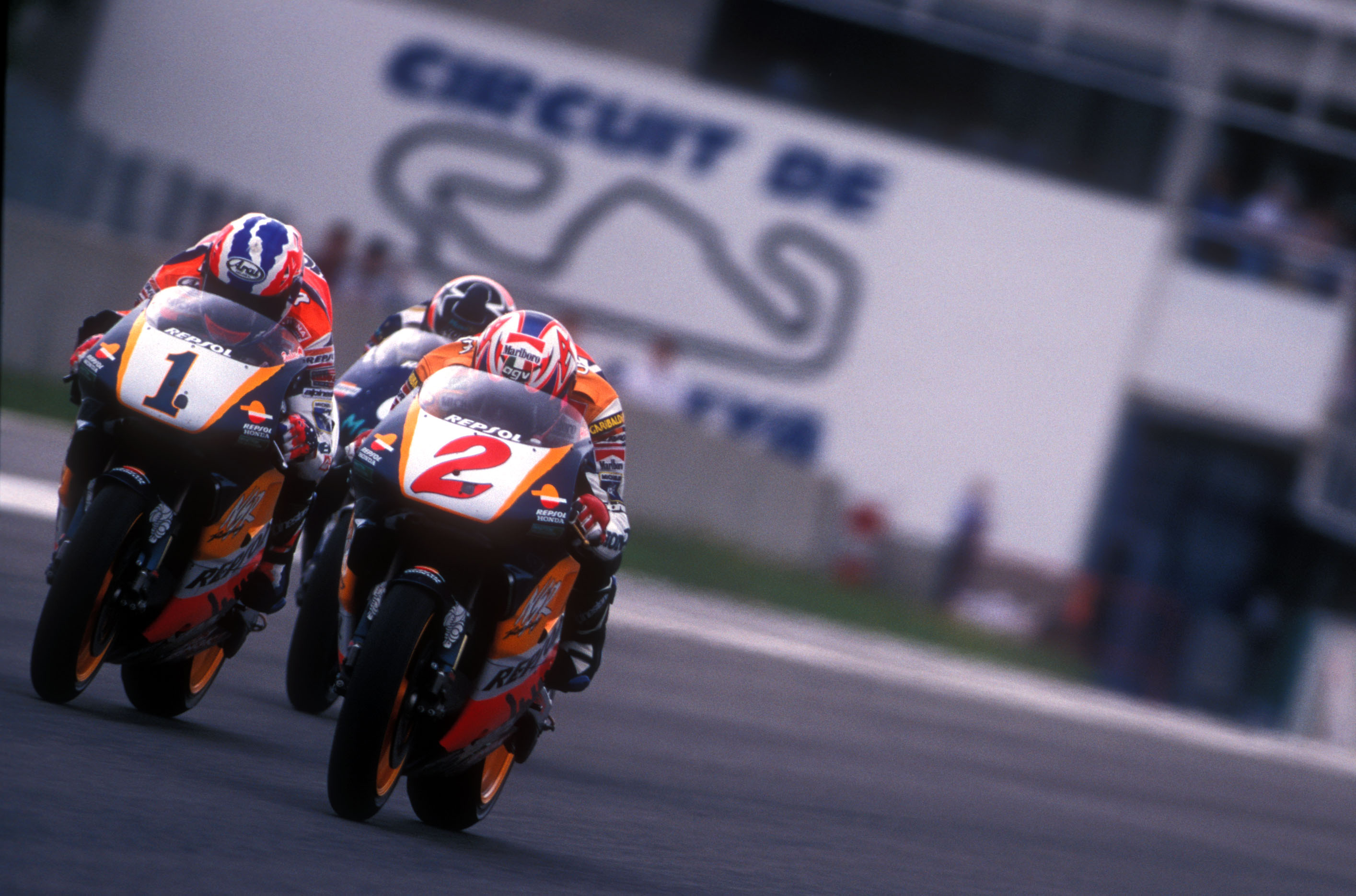 In other words, don't go expecting a boring season just because there are more reliably quick Dukes around.
But that doesn't mean there isn't cause for concern. What if, for instance, Bagnaia is level on points with Fabio Quartararo or Mir or Marc Marquez heading into the final stretch of races, with most of the other Ducatis out of the mix for the title?
We already saw Jack Miller try to aid his team-mate's title conquest last year – but that bothered precisely nobody, given that Miller went about it in a perfectly fair way and that Bagnaia was a long shot to catch Quartararo and needed all the help he could get.
But what if he, or Miller, or Martin, or whoever leads Ducati's charge, is facing down in a title run-in against a rival who by definition does not have the same array of competitive stablemates?
We've already seen in last year's DTM how a manufacturer – in that case Mercedes – can use its disproportional presence on the grid to manufacture a title win at the expense of its smaller rival. Ducati would probably never be so blunt about it, as it's just not the MotoGP way, but it must be absolutely salivating at the thought of a first riders' title since 2007.
And having a fleet of support bikes that race rival riders harder than they race your 'chosen one'? That can be one hell of a thumb on the scales.