The 2022 season marks a step change for the MotoGP world championship as the series prepares to start for the first time in its modern incarnation without nine-time champion Valentino Rossi on the grid.
But, with the Italian legend making the full-time switch from rider to team owner – while also transitioning his racing career to four-wheel competition – it begs the question: what will be possible for him?
Rossi is of course no stranger to running a MotoGP team, thanks to the launch of the Team Sky VR46 Ducati effort for 2021, with half-brother Luca Marini having occupied one side of the Esponsorama Racing garage in a hybrid deal that has expanded into a full two-rider set-up for 2022 as Marco Bezzecchi steps up from Moto2 and Rossi takes full reins of the team.
His team management experience goes even further back than that, though, with the team first debuting in Moto3 in 2014 with Pecco Bagnaia and Romano Fenati. Spending three seasons in the lightweight class before expanding to Moto2 in 2017 as well, it's had an impressive run of form to date, picking up one world championship and 26 victories.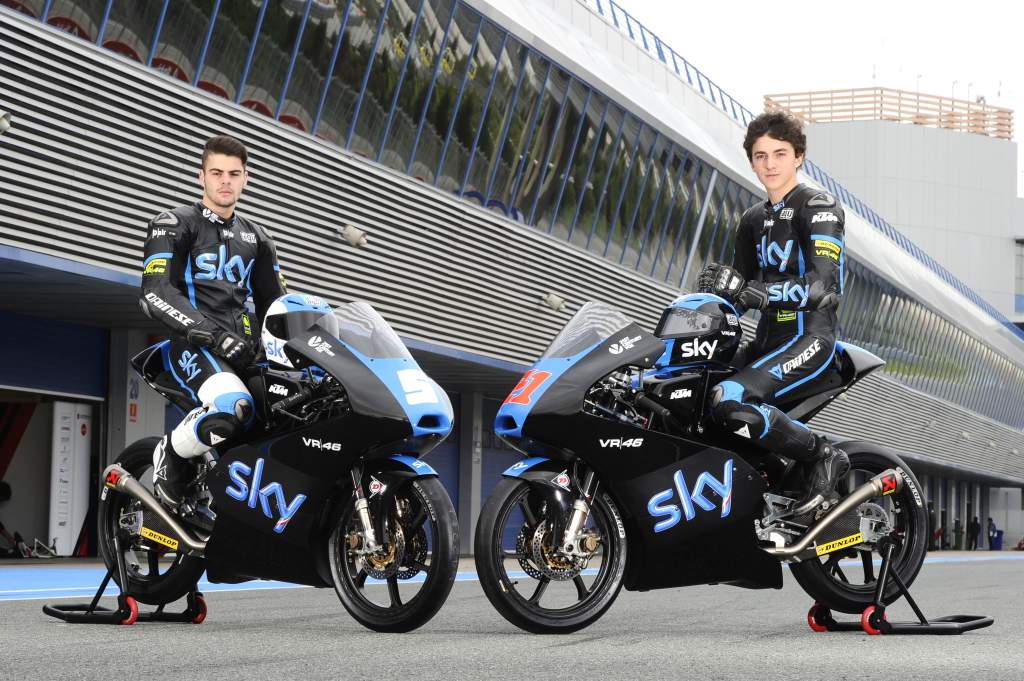 But, with Rossi's focus now very much on team management rather than racing against them, it means he follows in the footsteps of many of his predecessors, with his former employer Yamaha in particular having an affinity for using its previous champions in a management role.
Perhaps the first notable great of the sport to make the switch was arguably the greatest racer of all time, Giacomo Agostini.
Winning the majority of his 15 world championships with MV Augusta before switching to Yamaha at the tail end of his career, Agostini remained part of the latter when he finished racing – becoming the boss of the Marlboro Yamaha team in 1982, five years after retirement.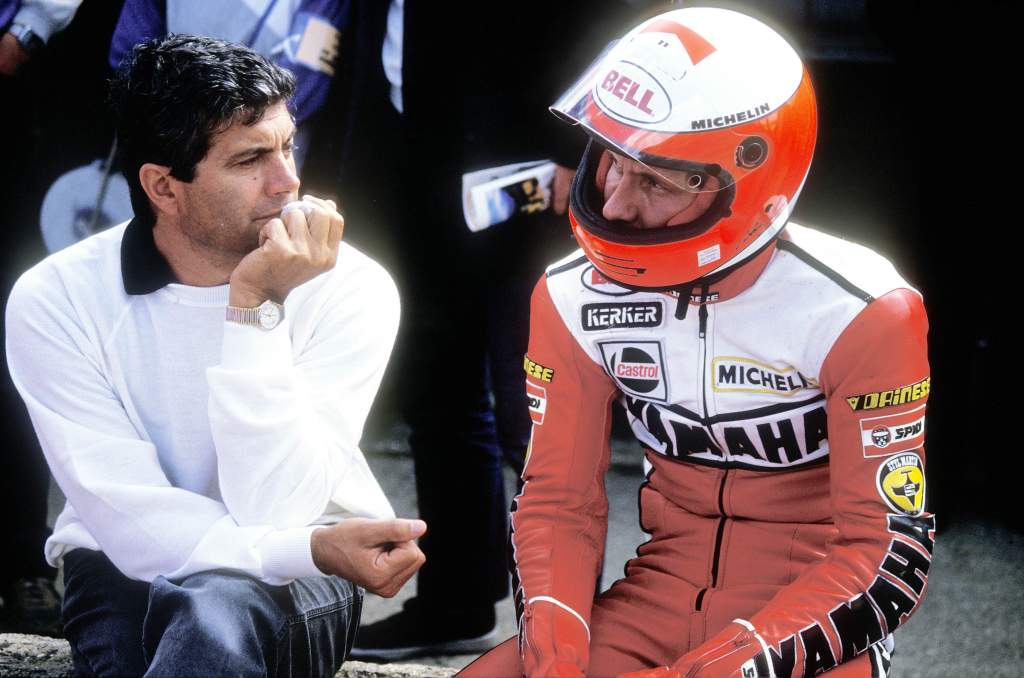 Managing riders like Eddie Lawson and Kenny Roberts, Agostini won an additional three world titles in his new role, as Lawson lifted the crown in 1984, 1986 and 1988, before stepping down and eventually returning to an Italian manufacturer to run Cagiva's efforts until 1994.
That left an opening for yet another Yamaha legend to step into the role, with Agostini's own protege Kenny Roberts expanding his Yamaha 250cc effort into the premier class and quickly taking over both the factory mantle and the Marlboro sponsorship.
Promoting up and coming American racer Wayne Rainey from the middleweight class was a match made in heaven, with Rainey clean-sweeping three titles in a row from 1990 onwards for Roberts, before being denied a fourth by the Misano crash that prematurely ended his career.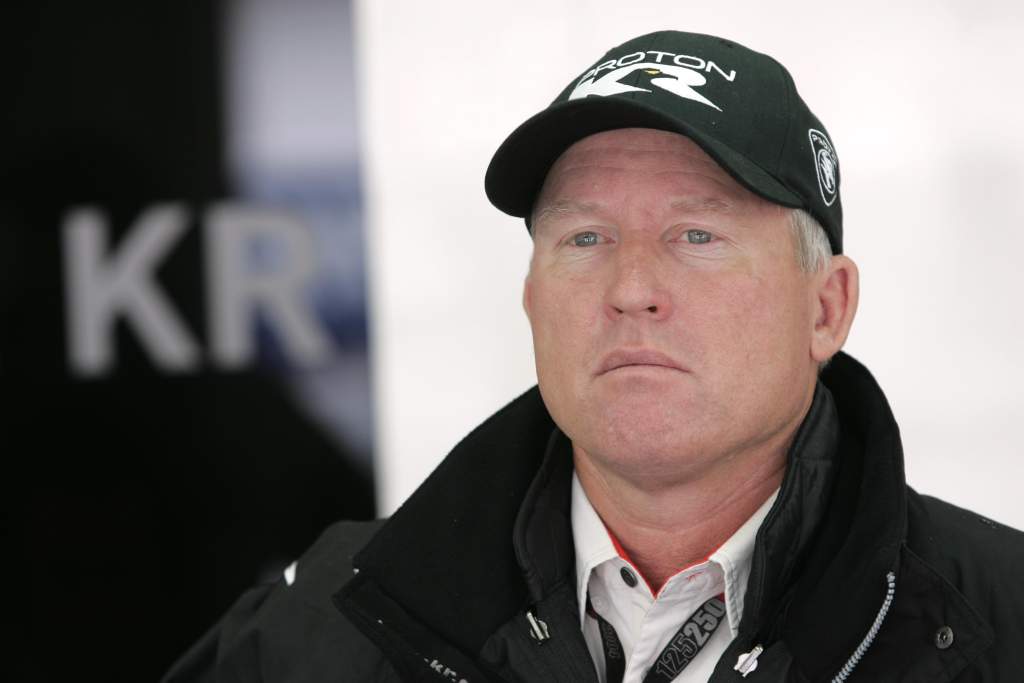 Roberts remained a key force in MotoGP well into the modern era, too, even after he parted ways with Yamaha in 1997. Building his own bikes to essentially become the series' last truly independent team, the Roberts squad continued until sponsorship issues and the global financial crisis forced the team's withdrawal in 2007.
However, with the switch from two-stroke to four-stroke and the rise of the satellite teams, a whole new generation of racer-turned-managers have been able to find fresh success for themselves, even if the changing dynamics of the sport now means that it's increasingly hard for a satellite team to beat a factory over the course of a full season.
Arguably the greatest of those is double 125cc world champion Fausto Gresini, whose incredibly successful teams came closer than anyone else has managed over the last two decades to win a title as an independent team.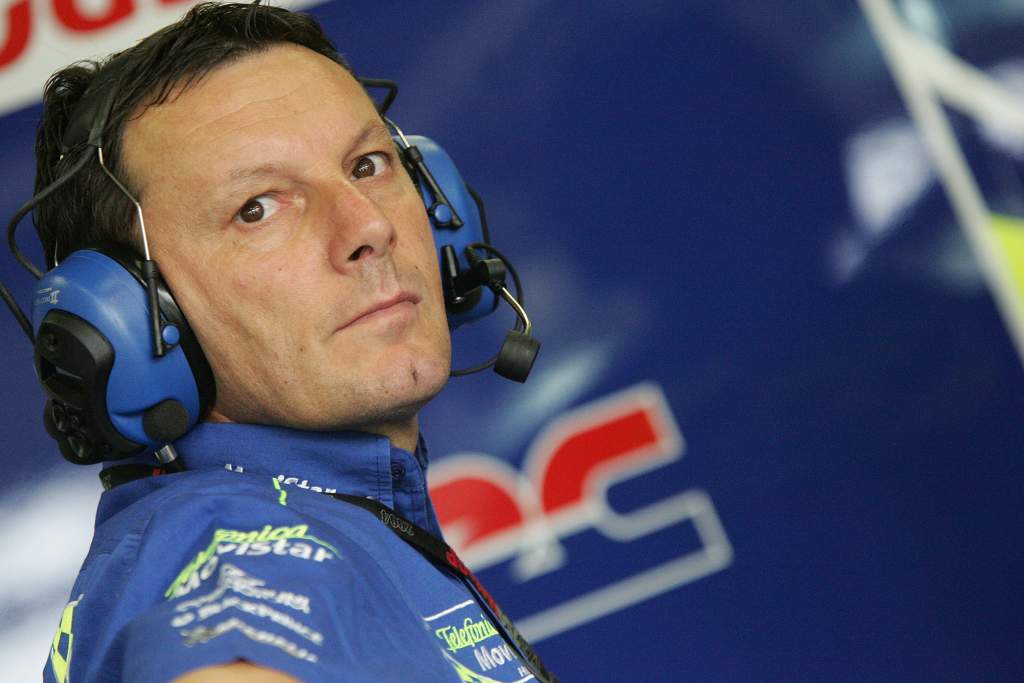 Riders like Toni Elias, Marco Melandri and Sete Gibernau were often the only foils that Rossi himself regularly faced in the most dominant part of his career, and Gresini's tragic death last year leaves a big hole to fill in the paddock even if his team will continue in his absence.
Elsewhere, ex-125cc racer Lucio Cecchinello (pictured below) has also marked up many successes with his LCR Honda squad, as Cal Crutchlow took it to multiple race wins. Johann Stigefelt  – who reached 500cc level as a rider – managed his former World Superbike effort from Moto3 to MotoGP under the Sepang Racing Team banner, coming close to clinching a 2020 title with Franco Morbidelli.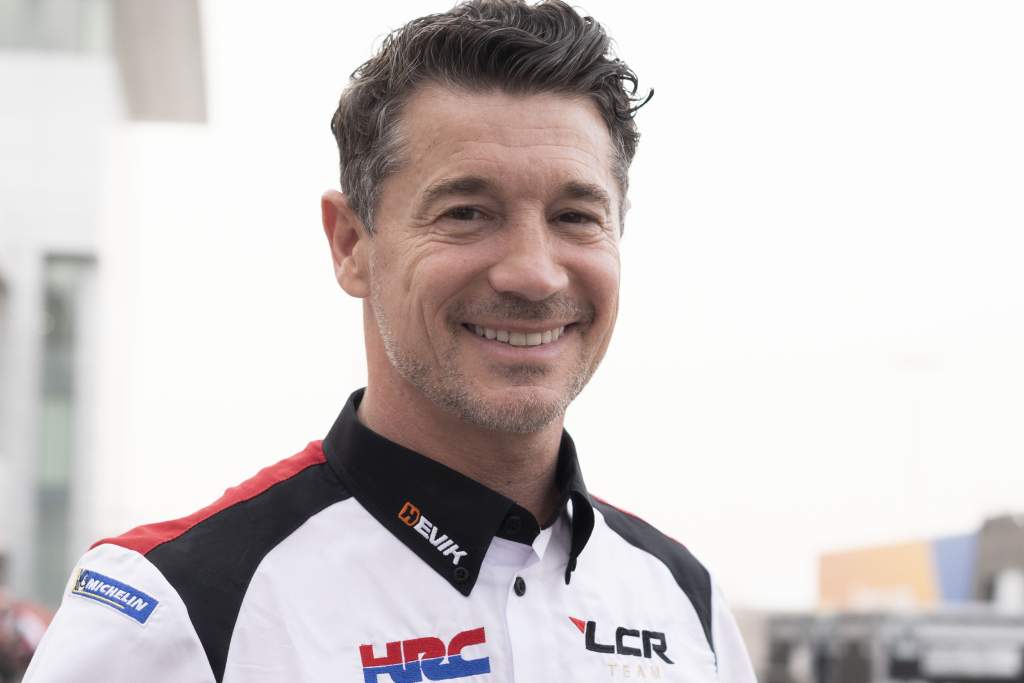 So what does the future hold for Valentino Rossi? Well, the first unknown we have is what the specifics of that future will actually look like for the 43-year-old. Having spent more than half of his life living as part of the circus that is MotoGP and with a baby on the way just as the season kicks off, it remains to be seen just how much of a presence he is in the VR46 team.
We don't know how many races he'll attend, especially as he also sets out to focus on a second (or third?) career racing cars – and his WRT Audi programme in GT World Challenge Europe clashes with seven MotoGP rounds.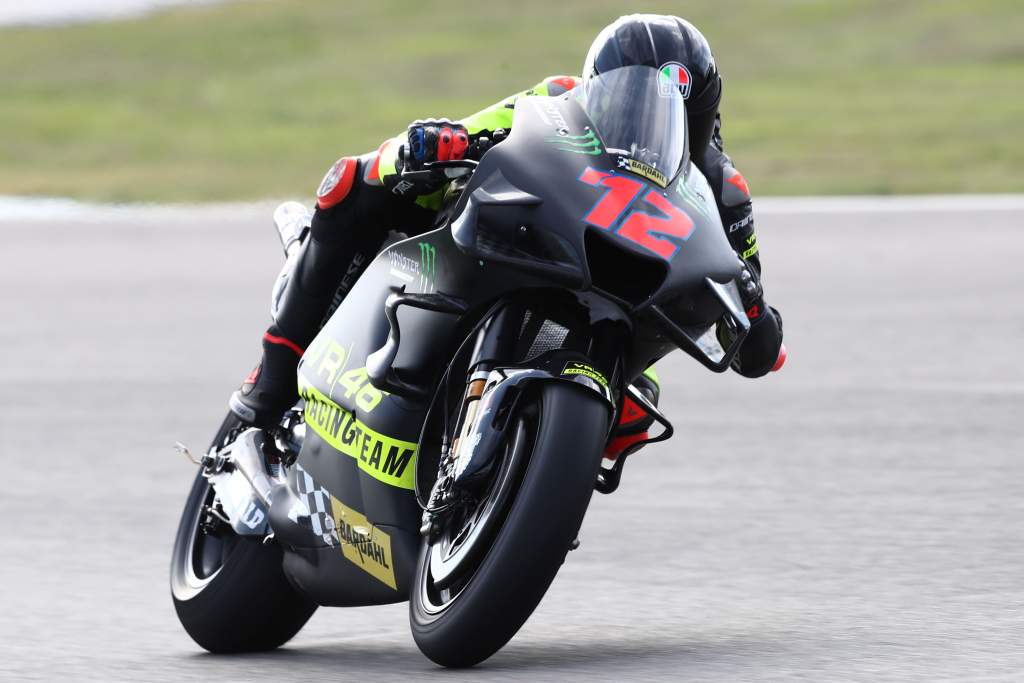 But, with Rossi having built up a strong structure under best friend Uccio Salucci and veteran manager Pablo Nieto (himself an ex-racer), and with Stigefelt set to join the squad in a backroom role for 2022, the squad doesn't need too much input from Rossi himself to keep the wheels turning.
That's not to say that his presence isn't a key part of its success so far, though.
The long debriefs between the riders of the VR46 Academy that take place almost every evening of a race weekend in Rossi's motorhome are something of a minor legend in the paddock, and that sharing of information will be something that he'll be keen to retain going forwards.
So while he might not be the permanent presence he's been for the best part of three decades in the paddock, he's still going to be around – and while 2022 might be a chance to recharge the batteries at home with his family, the future might see him more in attendance again.
And, with an exciting line-up of young Italian talent and with two of his proteges in the form of Franco Morbidelli and Bagnaia already showing what they're capable of as championship runners-up the past two season, it's hard to imagine that the future isn't bright for Valentino Rossi as both a talent-spotter and team boss.