Aprilia is preparing to go into MotoGP's first ever sprint race weekend as perhaps the unexpected favourite.
That follows an impressive first day of the 2023 season for both Maverick Vinales and Aleix Espargaro in Portuguese Grand Prix practice, even if second and ninth in practice doesn't quite reflect Espargaro's pace in particular.
Vinales ended the new-format FP2, now one of only two sessions that counts towards entry directly into Q2, in second, surprised to have been pipped to the top spot by an unexpected performance from KTM rider Jack Miller.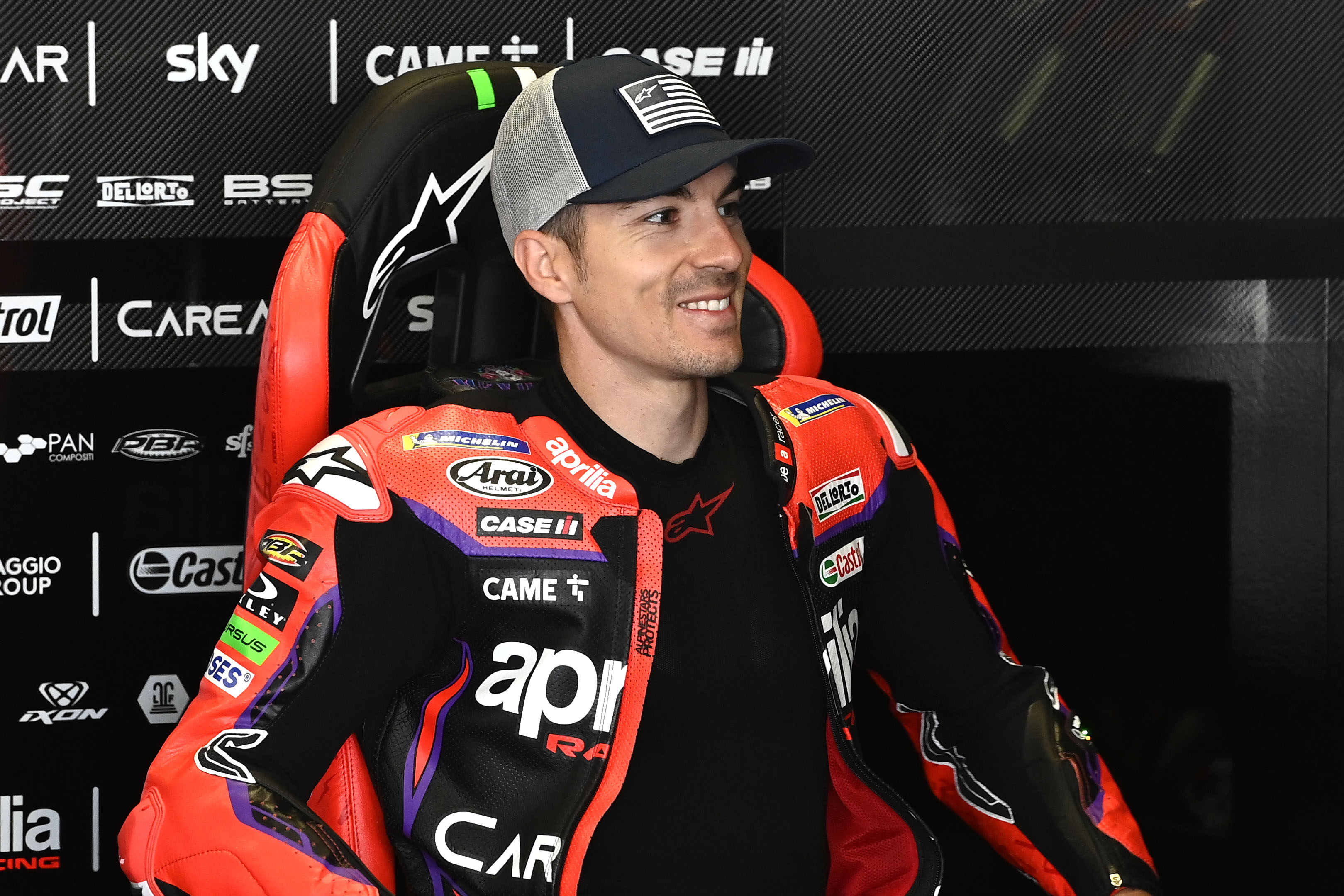 But, with Vinales looking to have by far the best race pace of the whole grid, he's almost bullish about his potential when the lights go out on Saturday afternoon for the first time in the series' new two-race format.
"It looks fantastic," Vinales enthused. "We took out our maximum from what we have, and that's a sweet feeling.
"Still we have a lot of potential, but the rhythm has been fantastic. The bike's behaviour is OK, and we just need to see how we work for the new format now. But for the rest, I am ready.
"I'm most excited about the sprint. Twelve laps, with the soft tyre, the lap times are going to be crazy.
"With all the slipstream, just half of the fuel tank. We will see, but I am ready for both of the races."
Vinales' potential for the new sprint races in particular has been questioned by many, given that the Aprilia rider has had problems in the past on the opening laps of races, something normally exacerbated by a full 22 litre tank of fuel to manoeuvre around.
But, with the bikes set to start considerably lighter for the new events and with his starts making considerable progress while at Aprilia – the result of a lot of hard work and practice – he firmly believes that he's now in a position to live up to his pre-season expectations and perhaps even deliver his first win for the team he joined after his controversial mid-2021 Yamaha exit.
"The thing is that you can do a qualifying lap every lap," Vinales explained. "Physically for me it'll be more demanding than the long race. You need to pay attention to the tyres, you cannot push in the same way.
"But in the sprint you can go full gas! It's going to be different, of course."
Vinales isn't the only Aprilia rider who's preparing to deliver a strong performance on both Saturday and Sunday, with team-mate Espargaro also expecting to be right in the mix despite his own lower-than-expected position at the end of practice.
Firstly forced to watch brother Pol receive extensive medical treatment trackside after a huge crash that caused lung, spine and jaw injuries, and then losing out on his chance to set a fast time when Marc Marquez brought out the yellow flags in front of him, he still has the same confidence as his team-mate and friend on the other side of the garage.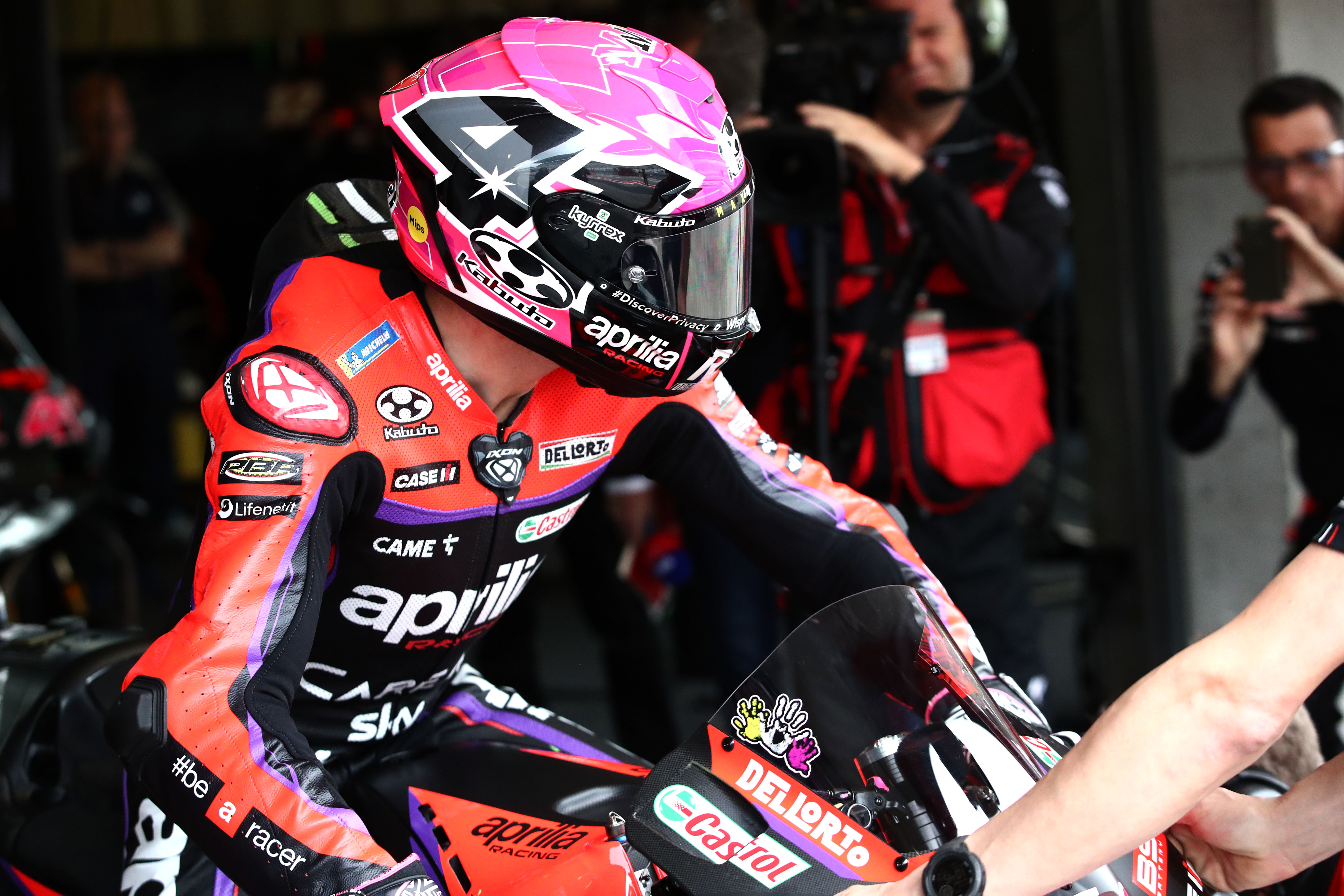 "The test was good but not that good," Espargaro explained of the two-day outing at Portimao earlier this month. "But today, I felt extremely good from the beginning. On the race pace, I was flying – I was actually a little bit surprised.
"Then I did a 1m38.1s with the first tyre and was P1, and if it wasn't for the yellow flag of Marc I would have fought for the first place.
"I feel really good, and I think if tomorrow we put together a good lap, we can fight for the victory in the sprint race."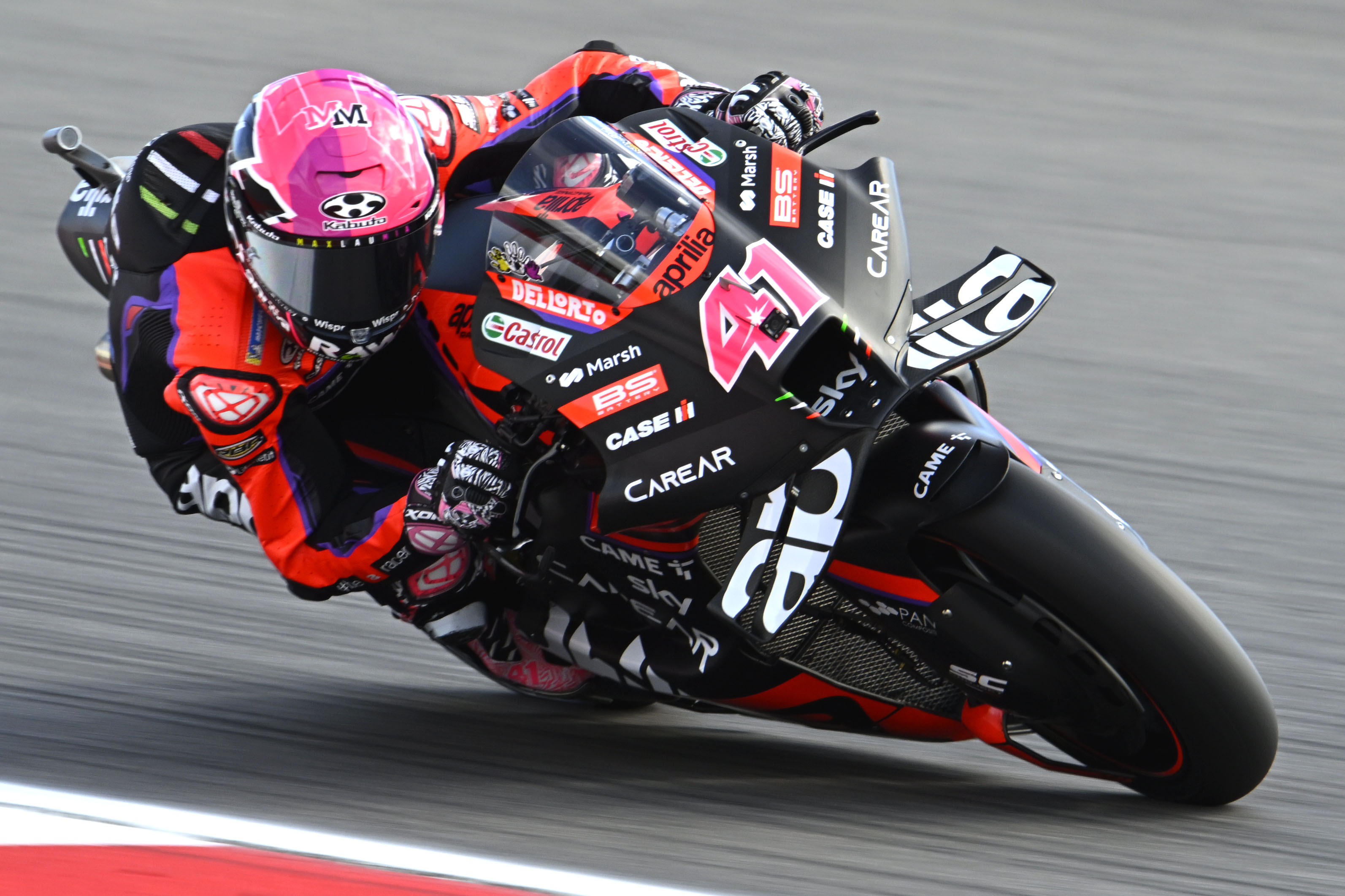 That comes as a huge relief for him, too, considering it's only 10 days since he received surgery to fix arm issues that he suffered at that test two weeks ago.
Having been struggling with fibroid scar tissue in his right arm and needing to have it surgically removed, Espargaro says his pace reflected that the operation was the right call.
"My arm is good," he insisted. "This morning it wasn't that good, a little bit tired, and I was worried after the session.
"But I worked with the physiotherapist, I did ice, I did everything possible, and I think it was the right decision to make the surgery."