Fabio Quartararo says he's counting on his Yamaha MotoGP team to do a better job at in-season development to battle the "eight or 12" rival bikes that are faster right now.
Quartararo nailed a last-second lap – stringing together four personal-best sectors – in second Friday practice to avoid a Q1 berth on Saturday, instead progressing to Q2 thanks to the sixth-fastest time.
But he did not see a way to make up the three tenths of a second gap between himself and surprise pacesetter Jack Miller on the KTM.
"Happy but not happy. I mean, I gave my best, I'm three tenths behind but… I'm on the limit," Quartararo said.
"For sure we have one, one and a half tenths to be better but I'm sure if you ask all the other riders, it's the same. So, at the end the distance is more or less the same.
"Right now it's not enough. Because we are sixth. I could improve a little bit more, but you know, it's easy to say 'ah, I could improve'. But… at the moment it's not enough, but we will work to try to make it enough."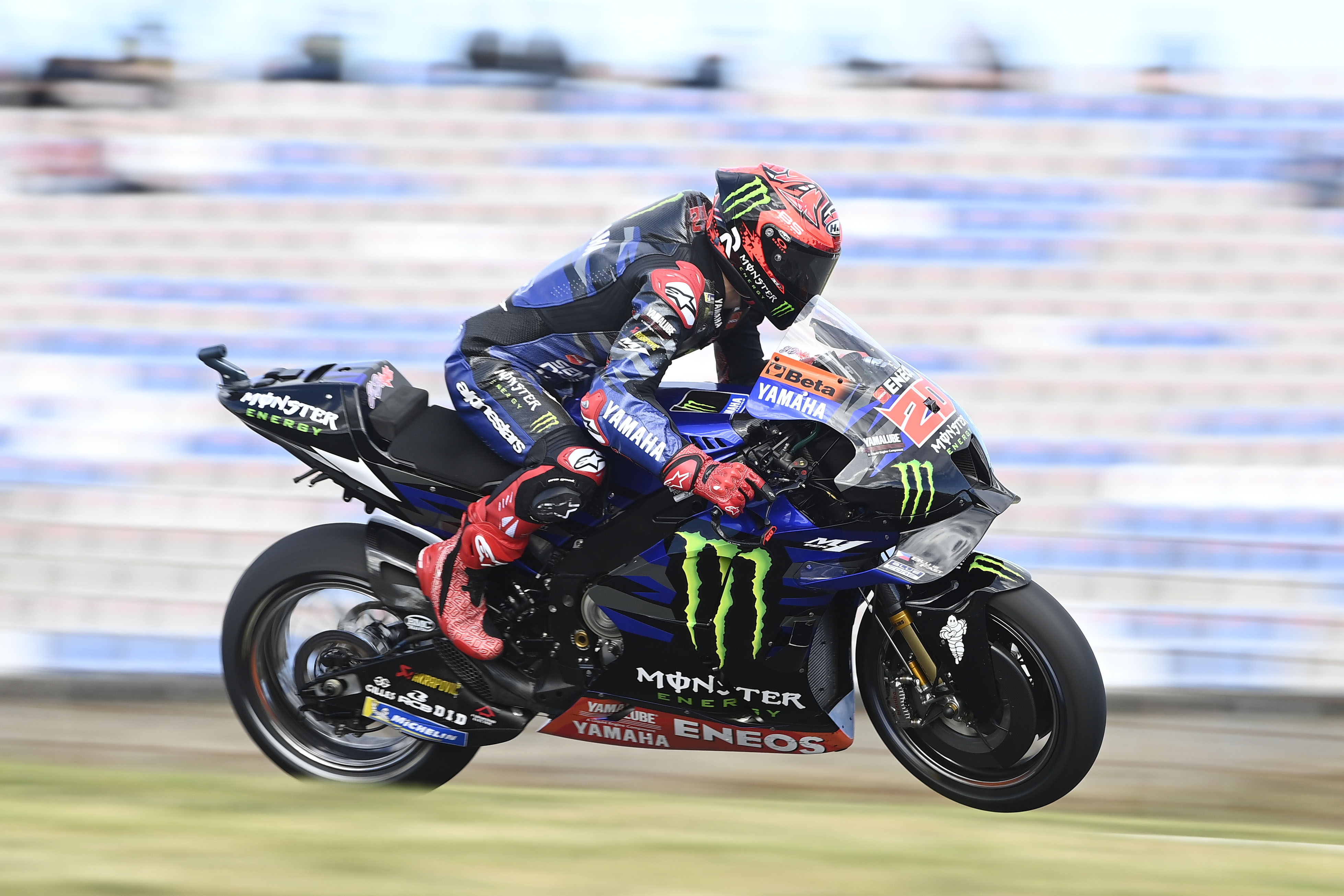 It is a familiar position for Quartararo, who has increasingly found himself up against it in qualifying trim in particular – despite having early in his premier-class career established himself as one of MotoGP's top qualifiers.
This deficit remains for now despite Yamaha having delivered a more powerful engine for 2023 – something that was top priority for Quartararo.
"The thing that is super important right now is, I feel, the way of thinking that I have. Last year I started the season really frustrated, because Yamaha didn't make an improvement for the 2022 season," he said.
"Right now, they did an improvement. It's not enough, but we are working to do it.
"Of course, I feel more strong – but there are eight bikes, eight or 12, that are faster. And you can see they are working in a better way. But we are trying to arrive to this level."
While a KTM led the way on Friday, it is clear what bikes Quartararo is referring to – in another answer, he mentioned the "eight Ducatis and four Aprilias".
He joked that he has "a headache already" thinking about how to take on the Ducatis in wheel-to-wheel combat.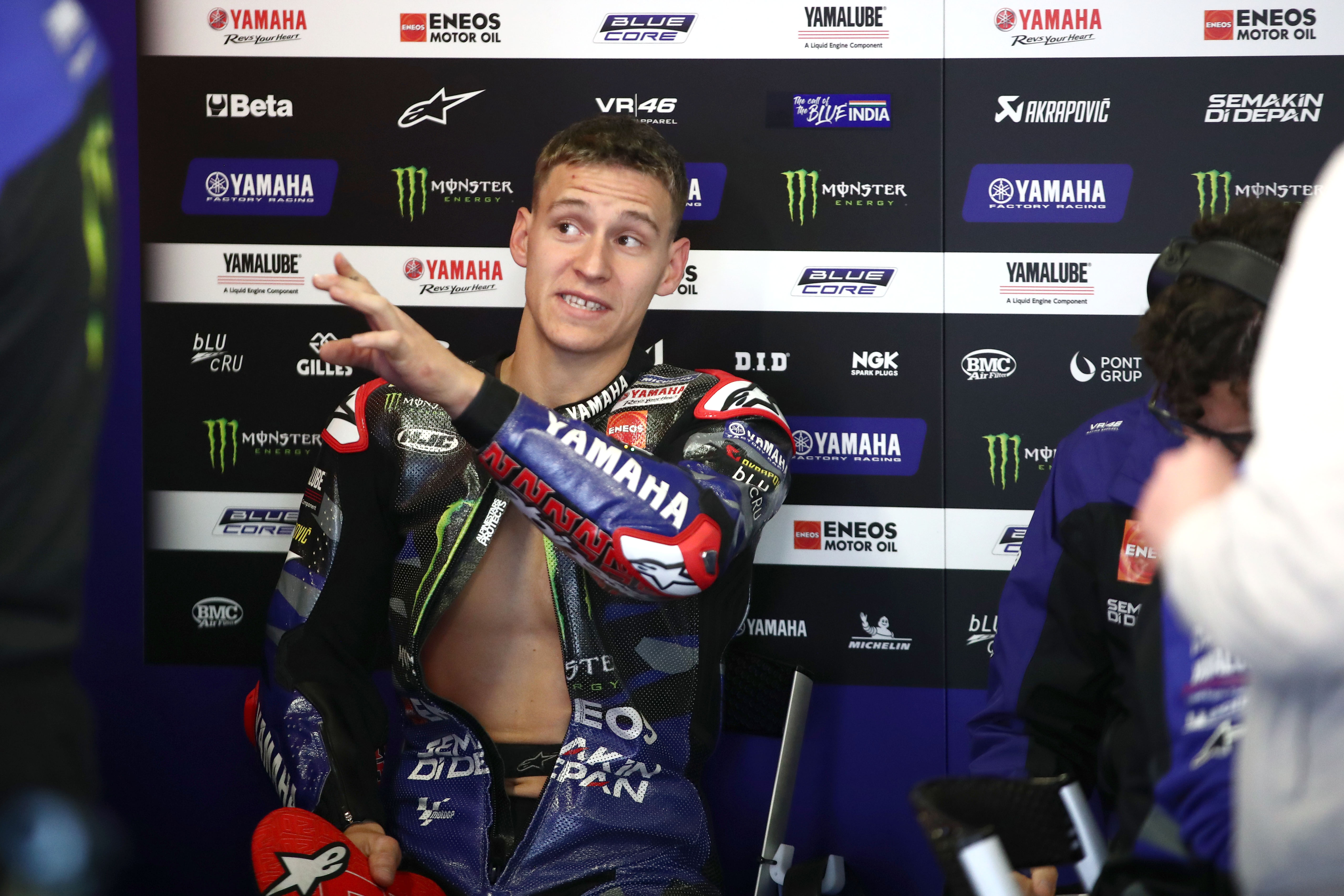 "I think for them to overtake is more difficult than last year, because last year they could really pass so easily," Quartararo continued. "This year maybe not, but in reverse for us it's still so difficult for us to make an overtake.
"I will try to figure out a solution, but right now I prefer to focus on tomorrow's qualifying, try to qualify well."
Quartararo, who salvaged his pre-season when he moved back towards an older aero and mechanical set-up, stressed that Yamaha still needs a "total package" improvement – and sees it as vital that his employer is now more active when it comes to in-season development.
This would be on the chassis and aero side, as the engines are already frozen in spec for the campaign.
"When I'm on the bike, I feel OK. But when I look at the others, I see that there is a difference in some areas, that we don't have," said Quartararo.
"But it's good to work. I'm pushing Yamaha to develop. Because normally, as soon as we start the season, like last year, we finish [stop progressing].
"We want improvement, like the other brands. Ducati last year, all the time, you see that they wanted to improve – not for the next year but for the same year."