MotoGP rider Pol Espargaro has been diagnosed with "severe spinal trauma" and "quite a significant lung contusion" in the aftermath of his crash at Portimao.
However, MotoGP medical director Dr Angel Charte says "there is no reason" to suspect a permanent injury to the rider's spine.
A further medical update from MotoGP issued shortly after Dr Charte's statement specified Espargaro's injuries as "a pulmonary contusion, jaw fracture and a fractured dorsal vertebra".
Espargaro lost the rear coming over the hill on entry to Turn 10 in practice at the undulating Portuguese track, which hosts the MotoGP season opener this weekend.
He went into the gravel at speed and swiftly reached the tyre barrier – and was followed by his Gas Gas-badged KTM bike, with an impact occurring. The aftermath was a nearly 30-minute suspension of the practice session in question as Espargaro was treated at the site of the crash, before being taken to the circuit's medical centre by ambulance.
From there, he was taken to hospital in Faro by helicopter, where Charte says "specifically [Espargaro's] spine" will need evaluating.
"His oxygen levels are good, but he has quite a significant lung contusion, the extent of which we will need to confirm with CT scans and MRIs at Faro hospital," Charte said, as quoted by MotoGP.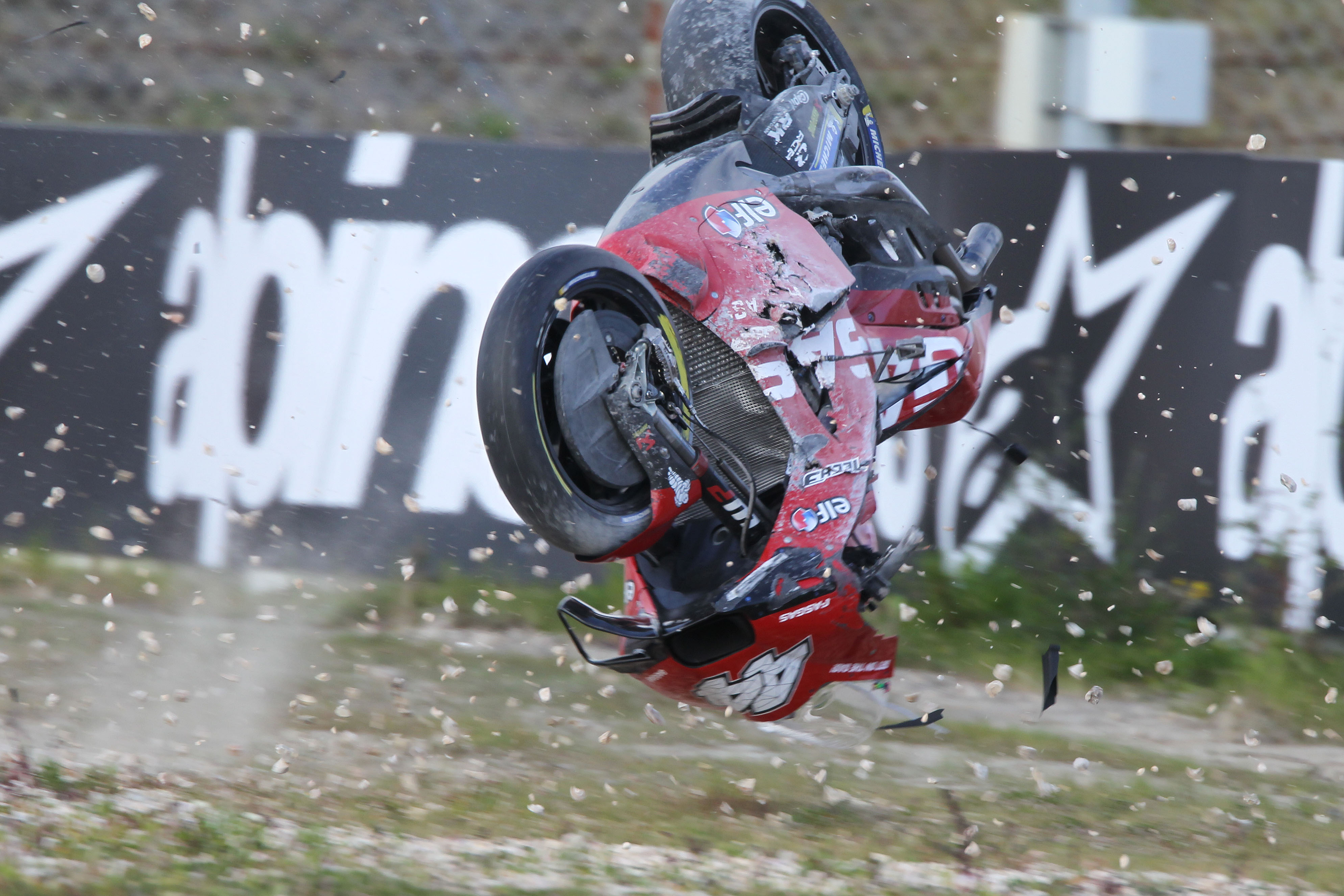 "He has suffered severe spinal trauma and a contusion to his lungs which we will have to monitor closely.
"Although I think he will recover well, we need to conduct the appropriate tests to determine the extent of his injuries.
"He is conscious, alert, and responding well. He is slightly sedated due to the painkillers we have administered. He can move his feet, legs, and arms perfectly well, so there is no reason to fear any permanent spinal injury."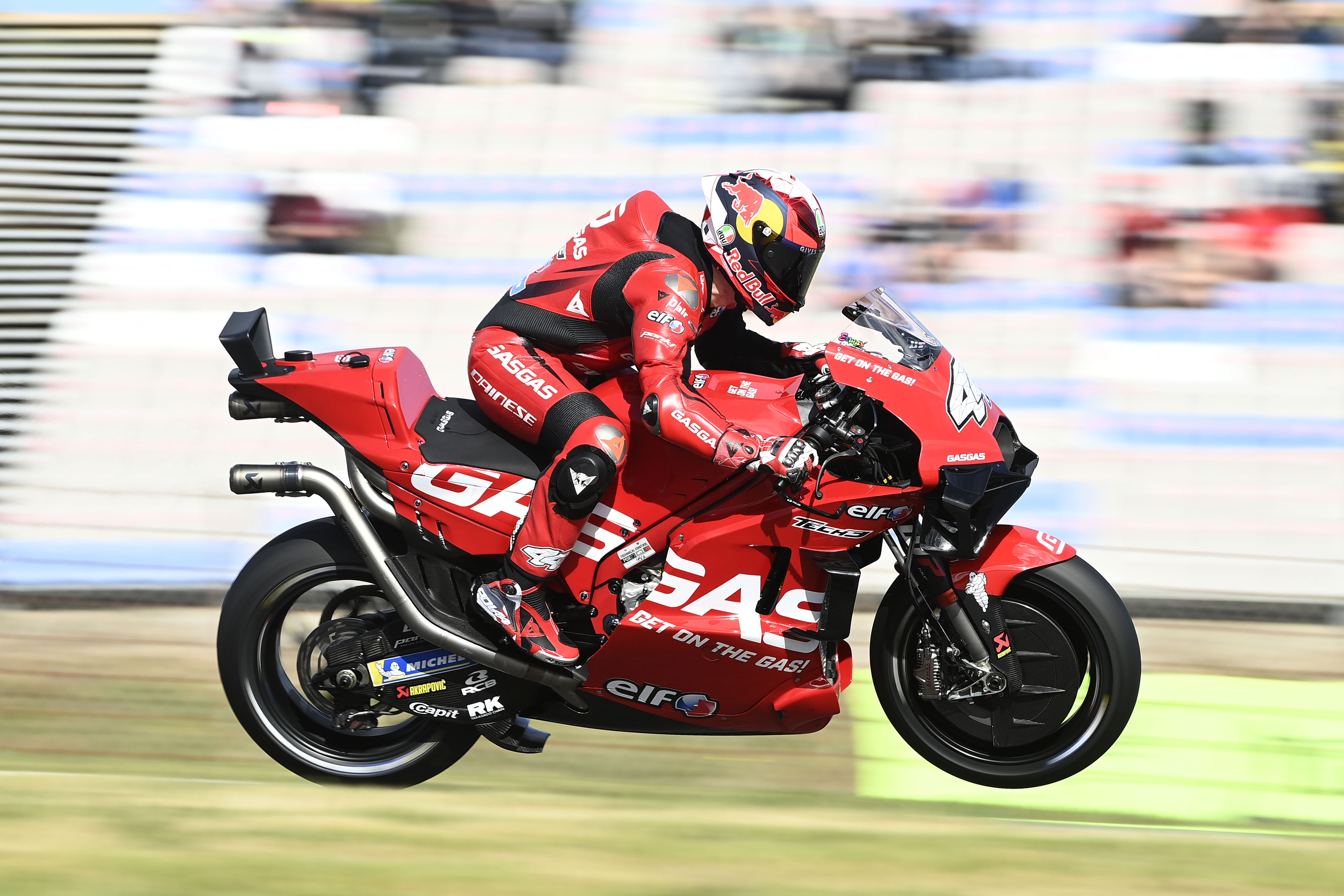 Espargaro's wife Carlota Bertran accompanied him to the hospital, as did brother Aleix Espargaro's wife Laura Montero. The elder Espargaro, in the meantime, had to resume practice once the red flag was lifted.
"That was a really serious accident, he hit the wall at a high speed," said Tech3 Gas Gas team boss Herve Poncharal in an interview with MotoGP.com.
"Fortunately the bike didn't – he was not in between the wall and the bike, which was the first worry."
Rookie Augusto Fernandez will presumably be the team's sole representative in the rest of the Portimao weekend's track action. Fernandez finished Friday's running in 16th place.