MotoGP riders want to see action taken after the 2023 season opened with a crash-filled first day of practice at Portimao, punctuated by an incident that left Pol Espargaro with multiple injuries.
Tech3 rider Espargaro – in what was already his second crash of the second practice session after an apparent mechanical failure threw him off his Gas Gas-branded KTM RC16 earlier – suffered a high-speed fall at Turn 10 that took him all the way to the outside tyre barrier.
His RC16 followed him in, the subsequent impact leaving Espargaro with back, chest and jaw injuries that he is now being treated for in hospital.
"Sincerely, the crash was very particular," said VR46 Ducati rider Luca Marini.
"But in the conditions of today, it was possible. Because also myself, I felt it.
"If you use too much rear brake on the uphill, you feel the rear slide, because there is no grip on track.
"But… every year is the same. In this track we need another [type of] gravel. But the track doesn't change it."
Marini was following up on a point made by his friend and reigning MotoGP champion Pecco Bagnaia, who felt the severity of Espargaro's crash could and should have been lower.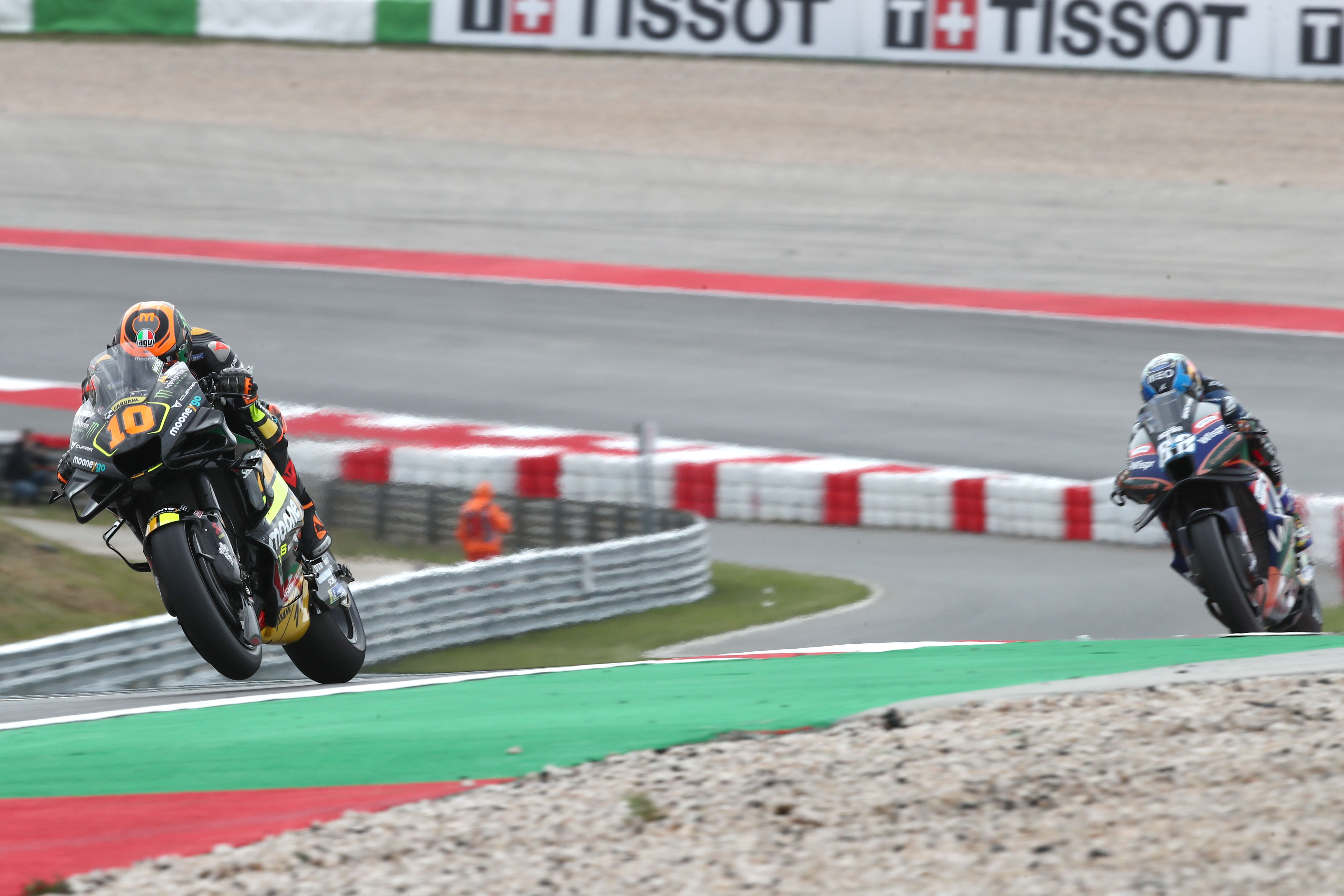 "Without this gravel it wasn't a red flag. It would've been a crash, but not as big as this. Because when he arrived to the gravel, it started to accelerate," Bagnaia said.
The particular gravel at Portimao – viewed by riders as being comprised of unacceptably large stones – has had a small revision at certain areas of the track in the lead-up to the race, following Fabio Di Giannantonio's accident in the test.
The Race sought to speak with the track about its recent safety measures on Thursday, but was told a comment would not be forthcoming.
Marini said of the changes that "maybe it's a step but we need a little bit more", while Bagnaia was particularly incensed.
"It's four years that we're asking to change the safety of this track. The first time we arrived here in the track walk I did with my team, I sent a picture of the gravel to [then-MotoGP safety officer] Franco Uncini, that was too big. And it was the normal form of the gravel, and the size, too.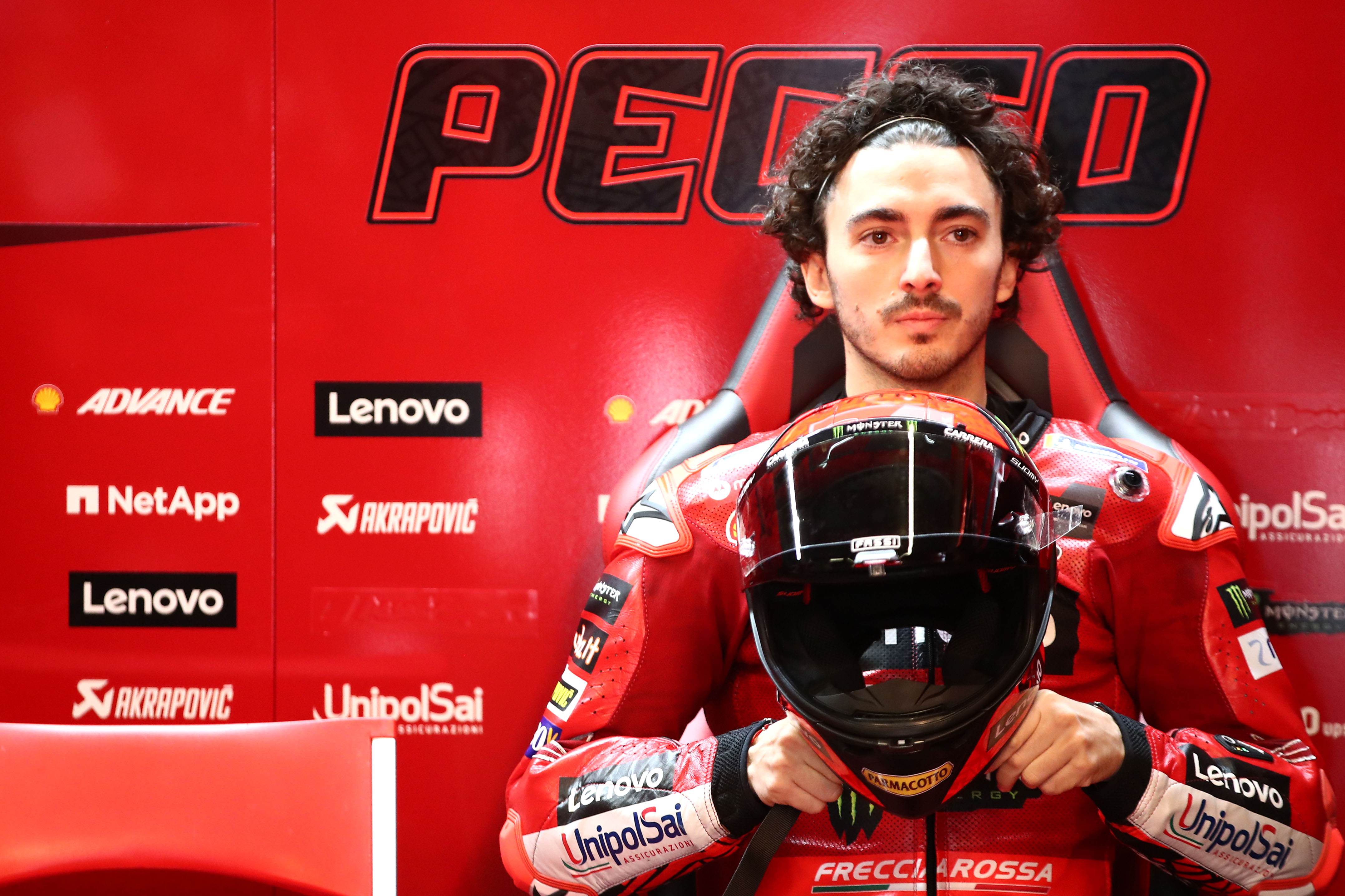 "Last year, when I took the gravel to the box, everyone was laughing at what I did. And nothing changed until the crash of Diggia. That I think was too late, because already with the crash of [Jorge] Martin [in 2021] was quite easy to understand was a problem."
Bagnaia also said that an air fence was now a must at the corner where Espargaro crashed, and this was echoed by Honda's Marc Marquez. "Tomorrow – not next year, tomorrow," said Marquez, who also described former team-mate Espargaro as "lucky" when told of the specifics of the incident that he was clearly alarmed by.
Marini, for his part, also indicated he wanted a continued review of how long the run-off areas are given MotoGP bikes are now managing to brake so much later and carry much more speed in thanks to the aero development.
Espargaro's crash, though the most consequential, was one of many during FP2 in particular – something perfectly illustrated by the fact RNF Aprilia rider Miguel Oliveira high-sided off his bike due to a cold rear tyre at virtually the same time, mere metres up the road from Espargaro.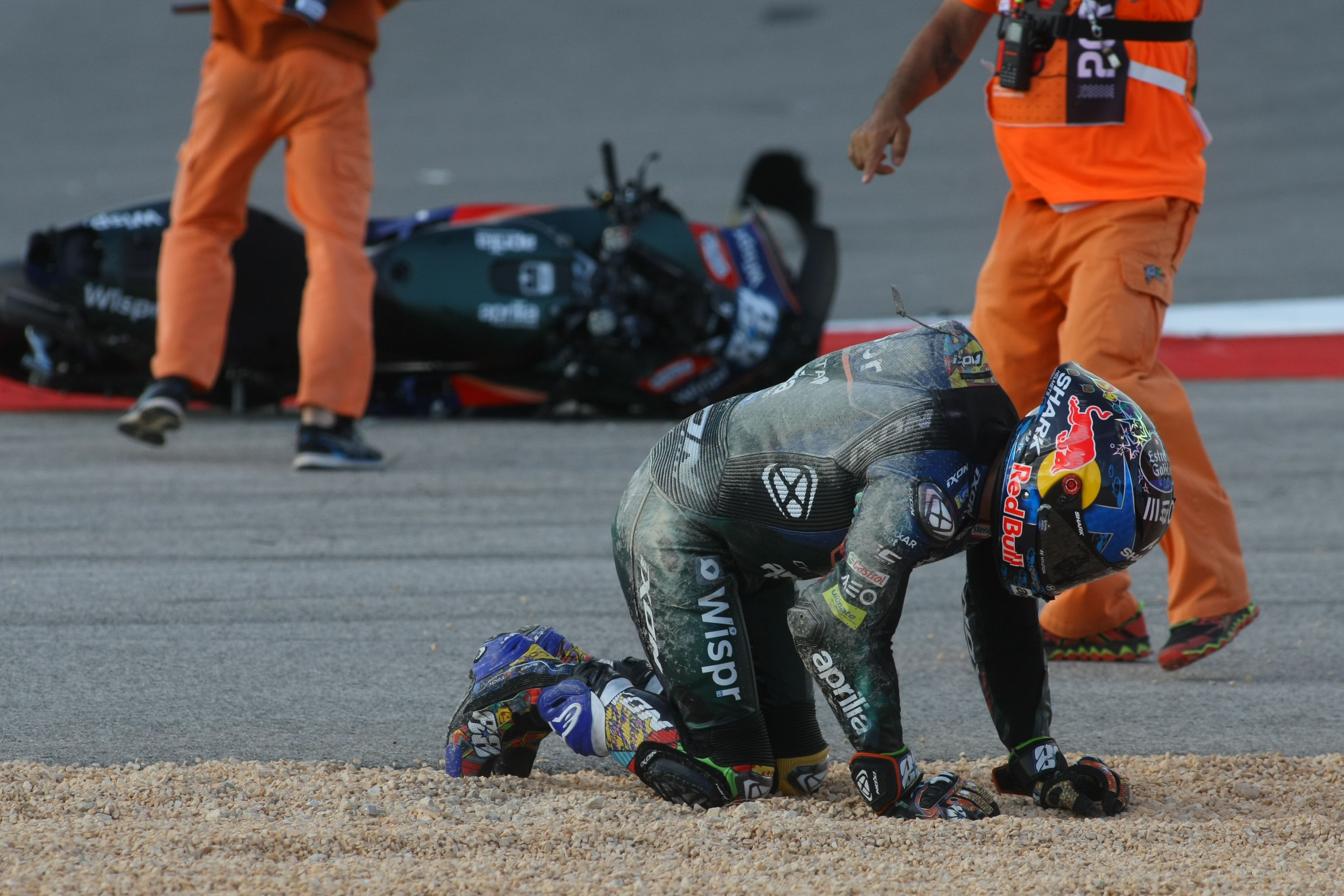 Oliveira suffered "luckily just a contusion" on his left leg.
MotoGP has a new weekend format in place this year, part of it being an extended 60-minute FP2 later in the day than before – and on this Friday, it meant a much later end to proceedings than conventional, with the Espargaro red flag having been preceded by an even more lengthy stoppage for a power outage at the circuit.
It has led to several riders thinking about the potential pitfalls of the current FP2 window later in the season. The Friday sessions are also now of greater importance as they are the only chance to set times to decide whether riders progress straight to Q2 or have to go via Q1.
"I will ask maybe to make the one-hour practice in the morning maybe," said Martin.
"Because there are some tracks like Silverstone and Australia that it will be difficult to make that late."
"We have to see if we can improve something," agreed Espargaro's brother Aleix. "Because this is Portimao, 25 degrees, everything is OK. What do we do at 5 o'clock in Germany and Assen? Red flag all the time? Yellow flag every lap? Because this is what is going to happen.
"Because practice two is qualifying. It is the most important session. Even more than qualifying. Tomorrow, qualifying – start P4 or P7? Pff. Today, finishing P7 or P11? It's a huge difference.
"So we know that the session that we're going to risk more is practice two. At five in the afternoon in some countries where it's cold – it's not the best idea."
The elder Espargaro, however, said it was not yet the time to be "angry" and "blame somebody" about his younger brother's crash as he was preoccupied with concern.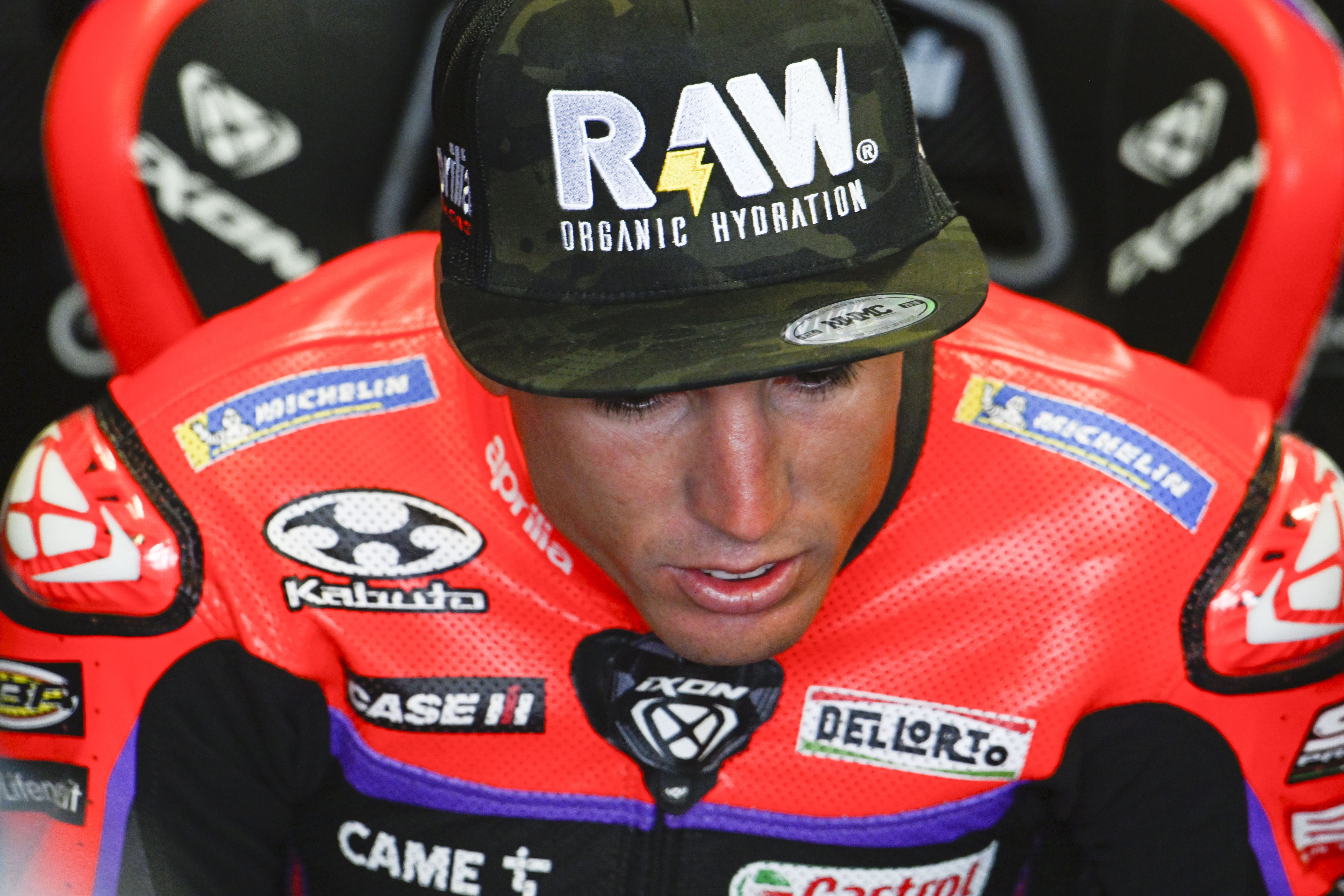 Of having to ride for a fast laptime after watching his brother get loaded into an ambulance, he said: "It is [tough] but you get used to it.
"Unfortunately – this is very beautiful, we do a lot of pictures together, we travel a lot around the world, it's good, it's cool, it's nice. But there is also a difficult and bad part, and this is it.
"So you have to get used to it. And Pol unfortunately has had a lot of injuries during his career, and I've been at his side.
"So, you know, you have to get used [to it], you have to be professional. There's a lot of people working around me. You have to go and try."