The long-lap penalty assessed to Fabio Quartararo in the aftermath of his coming together with Aleix Espargaro at Assen was expected to be a major factor at Silverstone.
And, despite the lenient length of penalty detour, so it proved – but there was another pre-race factor that really hurt the MotoGP championship leader.
Quartararo logged 75 laps in all the British Grand Prix weekend's premier-class sessions leading up to the race. Of them, 58 were spent on the medium rear tyre, with the other 17 – largely time attacks – on the soft. The hard went untouched.
Naturally, Quartararo used the medium in the race, finishing eighth. Every single rider ahead of him had gone for the hard rear.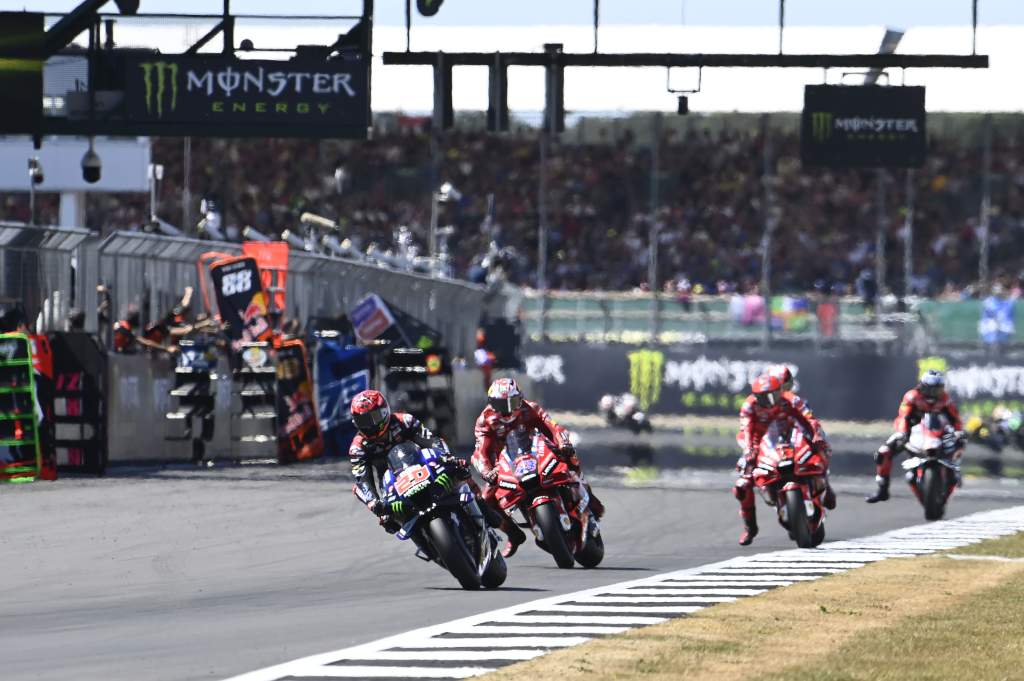 "We did not try the hard rear tyre. We made a mistake of not trying the rear tyre, the hard.
"We made a mistake. In this condition, was super important to use this tyre."
The only other rider to opt for the medium rear and finish in the top 12 was KTM's Brad Binder, who also regretted his decision.
For Quartararo, the long-lap penalty was always going to mean running in traffic – and he says his rear tyre simply could not handle the heat of the pack in front, while overtaking was a problem due to Yamaha's ever-present top speed weakness.
"I thought the long lap would penalise me much more, and finally it was not so bad. But just the rear tyre was so bad, and behind riders we cannot ride our bike. It's just a nightmare.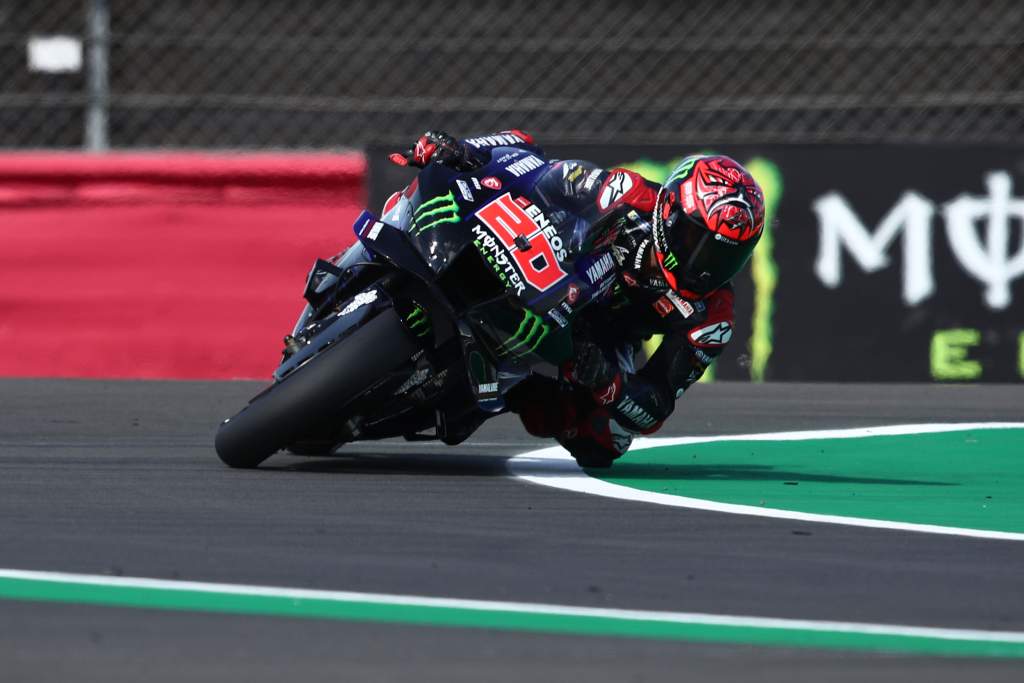 "When it's one bike [ahead], it's okay, but as soon as there is more than one bike, the rear tyre was so hot, it lost performance, you are riding in a totally different way then the others… and then for us to overtake is a nightmare.
"With the hard it would've been better. It's always easy to talk after the race."
Quartararo was not the only Yamaha rider with an aversion to the hard rear – works team-mate Franco Morbidelli never touched it all weekend either, and RNF's rookie Darryn Binder only sampled it briefly in FP2. "When I went out of the pits, I couldn't even get it up to temperature," he said in a regretful tone on Sunday. "So in my eyes it wasn't even an option."
The air temperature for the race was only recorded as a marginal uptick compared to the Friday and Saturday afternoon practice sessions – but, despite never trying the hard rear before the race, Andrea Dovizioso stuck it on for the grand prix.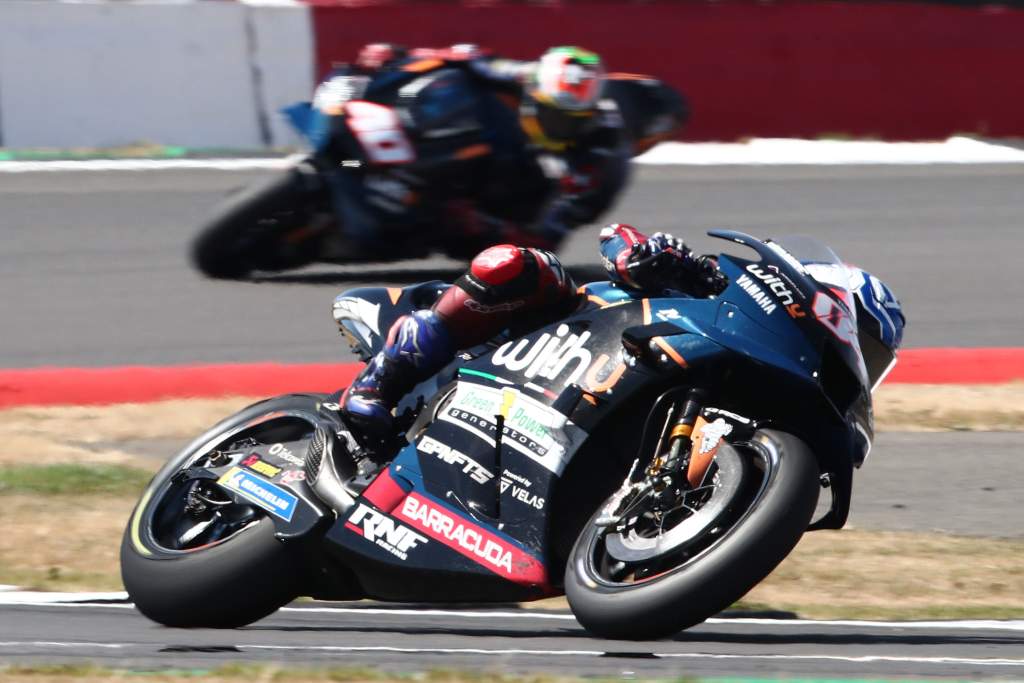 Dovizioso wound up finishing 16th, four seconds behind Morbidelli and 13 seconds ahead of Binder.
He said he'd struggled to get the tyre up to temperature in the beginning "because I didn't try [it] before", but ultimately felt it was the right "gamble" to take.