Ducati MotoGP rider Francesco Bagnaia had credited Casey Stoner and particularly mentor Valentino Rossi for helping him turn around a "troubled" Silverstone weekend.
Bagnaia was not among the pre-race favourites, having qualified fifth, but rode an assured race to take a grid-high fourth race victory of the season.
He described it as "one of my best" wins, explaining: "I was struggling all weekend. I was not competitive as I expected. Yesterday I was already accepting a top-five finish. I was already knowing that it was very difficult to win today.
"But then this morning [in the warm-up] we found something better with the rear tyre, the hard one, and also using the medium front for the race."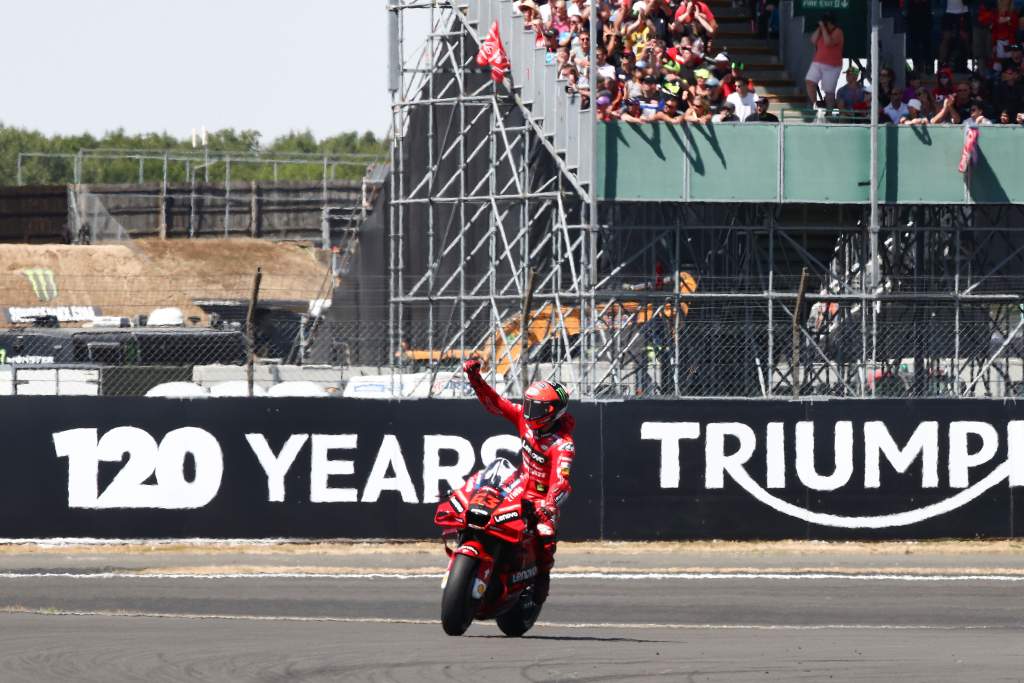 Bagnaia revealed in his parc ferme interview that he was texting a lot during the weekend with his mentor Rossi and Ducati's sole MotoGP champion so far Stoner, as well as VR46 programme trainer Carlo Casabianca.
And when asked about this in the press conference, he emphasised Rossi's role – even while not being on-site – in helping him get the grand prix weekend right.
"This weekend I spoke a lot with Valentino, he helped me a lot to understand better the situation. I was a bit in trouble all the weekend.
"And it's not easy from his point of view, because he's at home and just looking to the screen, to the TV, but he helped me to understand the tyres, to understand the temperature with the tyres.
"He helped me a lot."
Bagnaia is one of four Rossi proteges on the current MotoGP grid, and is currently the most successful on the grid.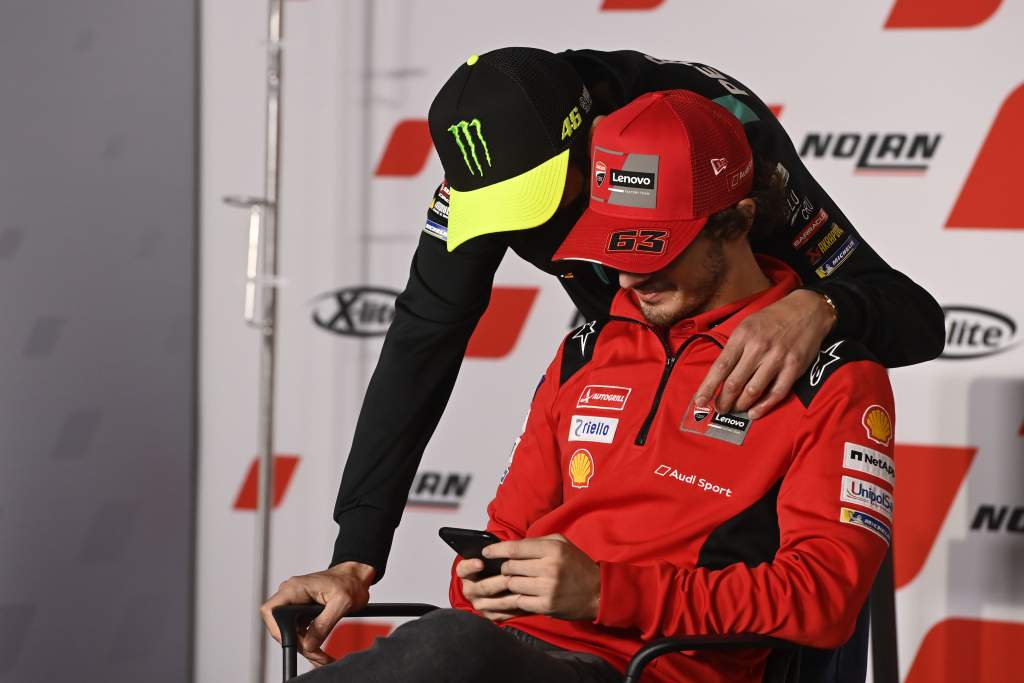 Last year, Rossi – still racing at that point – mildly chastised him for not following his advice ahead of what proved to be the title decider in which Bagnaia crashed and ensured Fabio Quartararo's early coronation.
As for Stoner, who Bagnaia once said he would love for Ducati to hire as something of a rider coach, the Italian sought out the 2007 champion's particular Silverstone expertise.
"I just asked him if in the past he'd done something different in this track that helped him to be more competitive.
"And this morning he sent me a message. And I just tried to do something in the way he had done in the past, and it was good but maybe not for the tyre we had now.
"He was great at finding traction at the exit of the corner.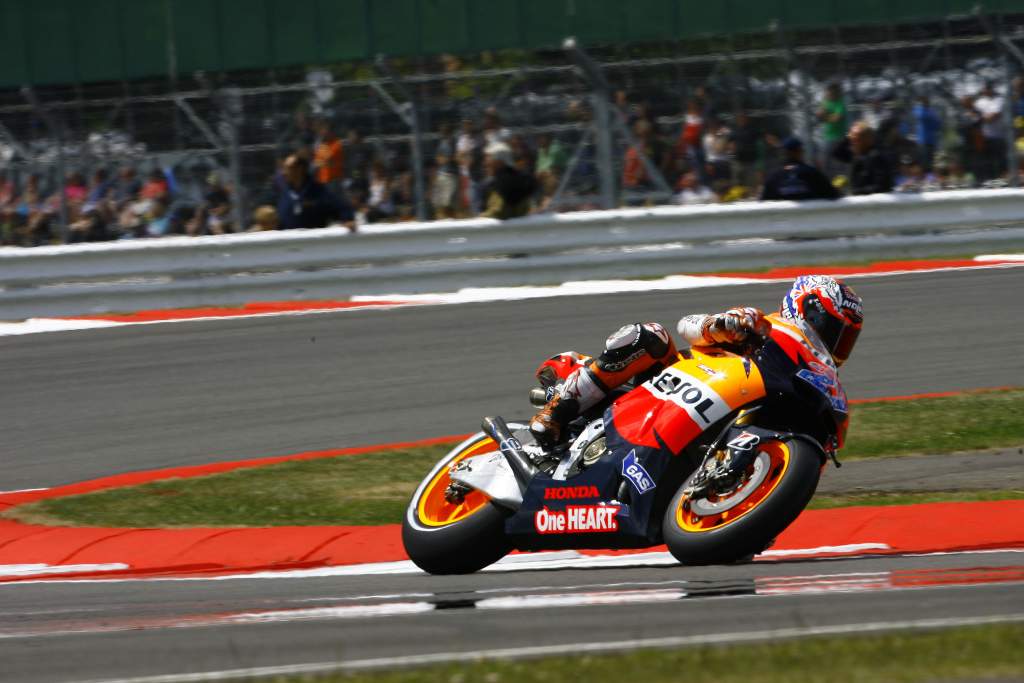 "That was his suggestion for today. And I tried to wait more opening gas – and it was a bit better.
"The problem was – maybe when started remaining five-six laps, I was without rear grip. In this last part of the race I was just doing my riding style, I wasn't able to use the rear tyre, I was just trying to push a lot in the braking to stop the bike, using just the front tyre because the rear was sliding a lot."
Bagnaia said he was grateful for his crew chief Cristian Gabarrini – who was with Stoner when he won both his Ducati title and his Honda title – for being "very friendly" with Stoner, and emphasised how fortunate he was to be able to lean on past champions for advice.
"I have great luck," he said.