This weekend's Japanese Grand Prix marks the start of the first full-scale MotoGP trip to Asia and Australian since 2019 as a result of the coronavirus pandemic.
That's welcome news to the whole paddock, too, as it represents a return to many of the things that the series has been missing out on most, too – with no-one thinking when they left Malaysia in October 2019 that it would be almost three years before the Sepang circuit would host a MotoGP race again.
Overseas races haven't been a complete unknown since then, of course, with the Circuit of the Americas in Texas, Termas de Rio Hondo in Argentina, the Lusail International Circuit in Qatar and Indonesia's Mandalika Bay track all holding races since. But it nevertheless marks a welcome return to some of the most-loved venues the championship races at, and a chance to head to a home race for the first time ever in some cases.
Not everyone will enjoy the upcoming races, of course, with the strain of four races in five weeks greater than ever thanks to the attachment of Aragon onto the first leg of the trip to leave the paddock jetlagged in Japan – but there's still plenty to enjoy as the global show truly gets back on the road again.
Here's six things in particular to look forward to in the coming weeks.
Insanely heavy braking at Motegi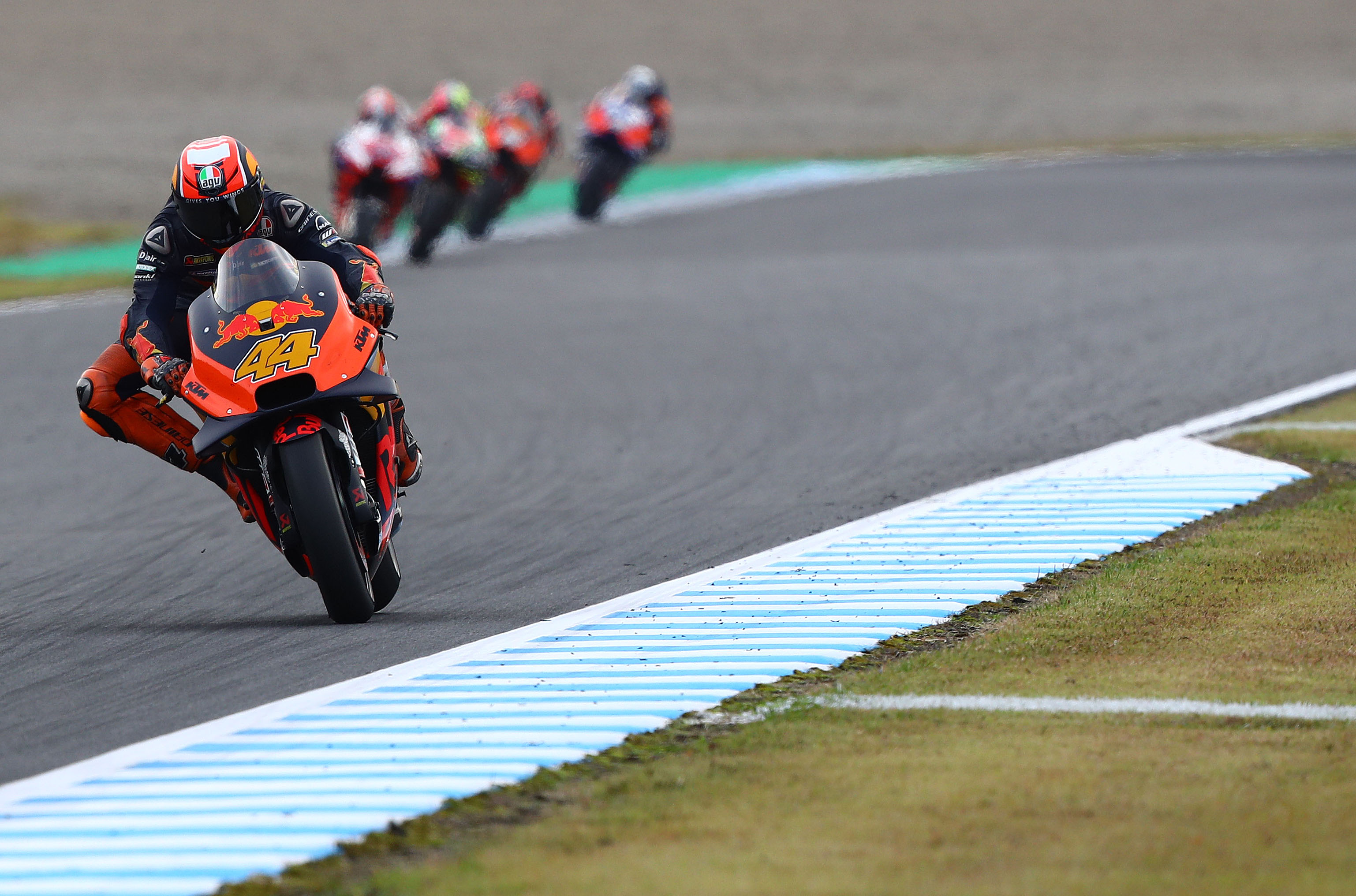 Motegi is perhaps the one circuit where riders are going to find the biggest change in the track, and it's not down to a new circuit configuration or a resurfacing. Instead, this year marks the first time that the series' latest major innovation gets used at the Japanese track: ride height devices.
First used by Jack Miller only for the start of the race at Motegi back in 2019, when they were nothing more than a rough concept dreamed up by Ducati, ride height devices have since proliferated to every single rider on the grid, and should result in laptimes falling dramatically this weekend given that the Motegi layout was practically built for them; some riders predicting as many as six or seven corners where they'll be able to use them to lower the bike and accelerate better.
Combined with the fact that Motegi is already the hardest-braking circuit of the year (the only one where Brembo's large diameter discs are mandatory) and that Friday will feature a shortened single practice session to get back up to speed, and it's realistic to expect that plenty of riders will end up deep in the gravel traps as they try to figure out exactly where they need to start slowing down for corners.
The demands of being on the road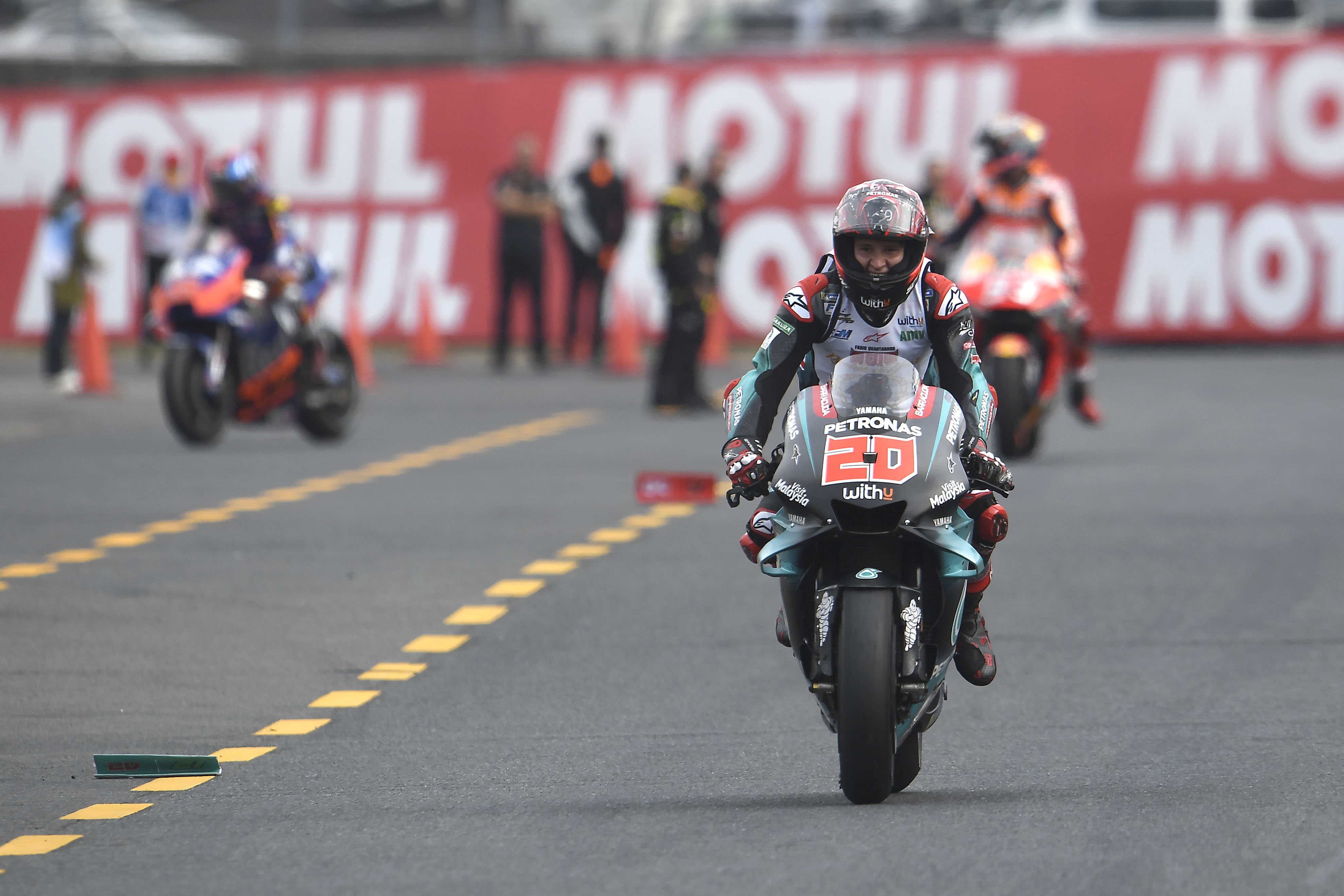 Of course, working in and racing in MotoGP is a dream for many, but that doesn't mean that it comes easy either, and this year's extended five-week block of time away from home is taxing. Living out of hotels and restaurants, missing loved ones, and always working to someone else's schedule is a thankless task, regardless of how much fun your day job might be.
But there's something special about overseas races that comes more than anything from the kinship of being in it together. It's something that a number of riders have highlighted about the thing they've missed most about the travel that was for so long only natural, and some have wasted no time in getting back into using it to bond with their teams, such as Suzuki rider Alex Rins, who spent his first day in Japan at a kart track with the team.
Beyond that, there's the chance to travel, to experience new (or in many cases, beloved and missed) cultures, foods and sights. The paddock might moan about the 80 or so hours they'll spend on planes between Aragon and the Valencia season finale, but most will secretly admit they love it.
Massive crowds in Thailand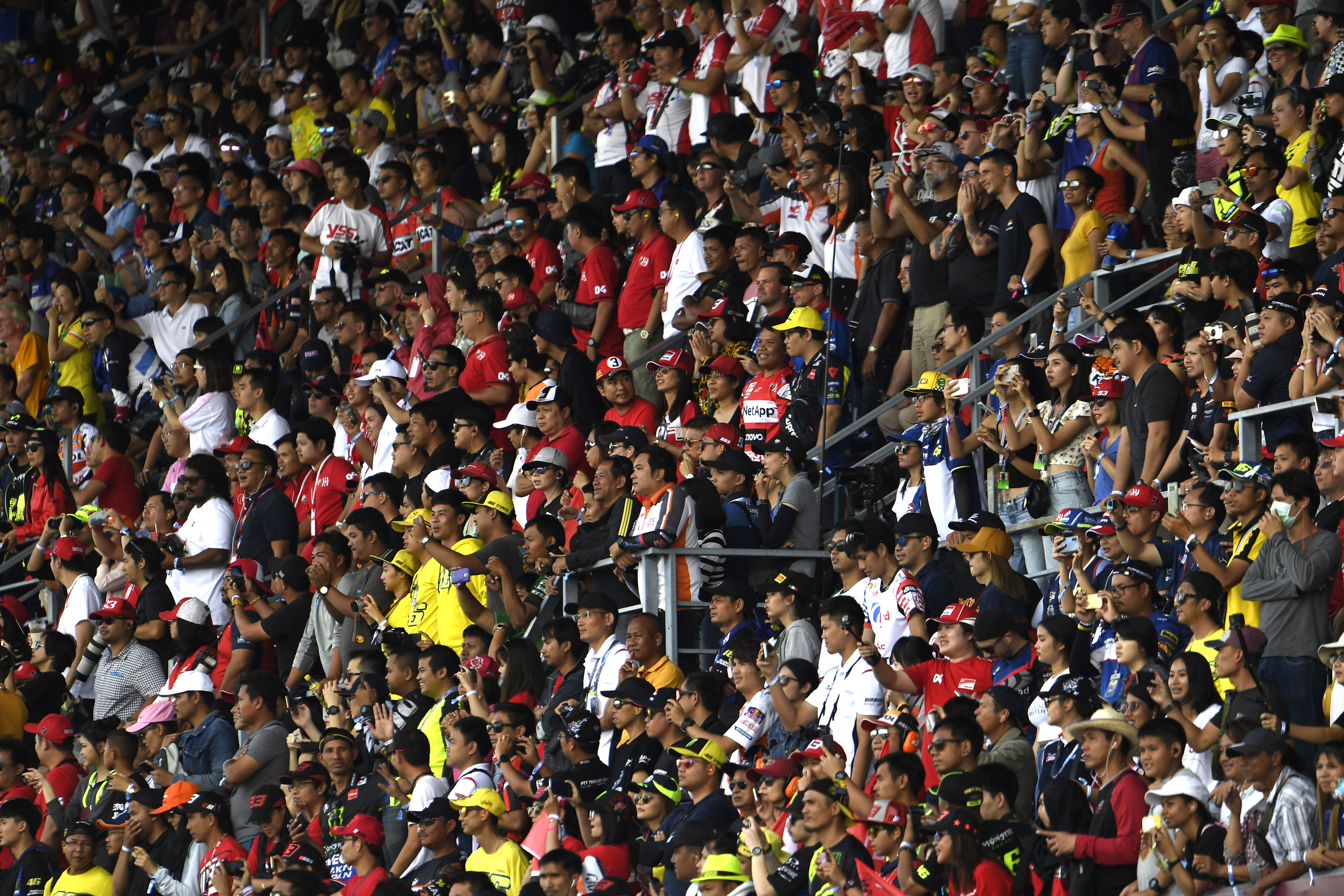 It's unfair to say that since the pandemic started MotoGP has not had a race with absolutely huge crowds – but they've become the exception rather than the rule as the virus, the global cost of living crisis and the departure of Valentino Rossi all conspired to keep people at home rather than at the circuit in person.
But now that we're slowly bouncing back, there's likely to be a bigger crowd at next weekend's Thai Grand Prix than we've seen in a really long time. Not just at the track and attending in person, either; the relatively small town of Buriram swells by a factor of 10 when MotoGP comes to town, with people flocking from all over the country just for the party that kicks off.
That, combined with the legendary hospitality that comes with it, makes for a truly memorable race that's well-promoted by the track and provides tons of light, sound and magic. There aren't many places like it.
Phillip Island's beloved circuit layout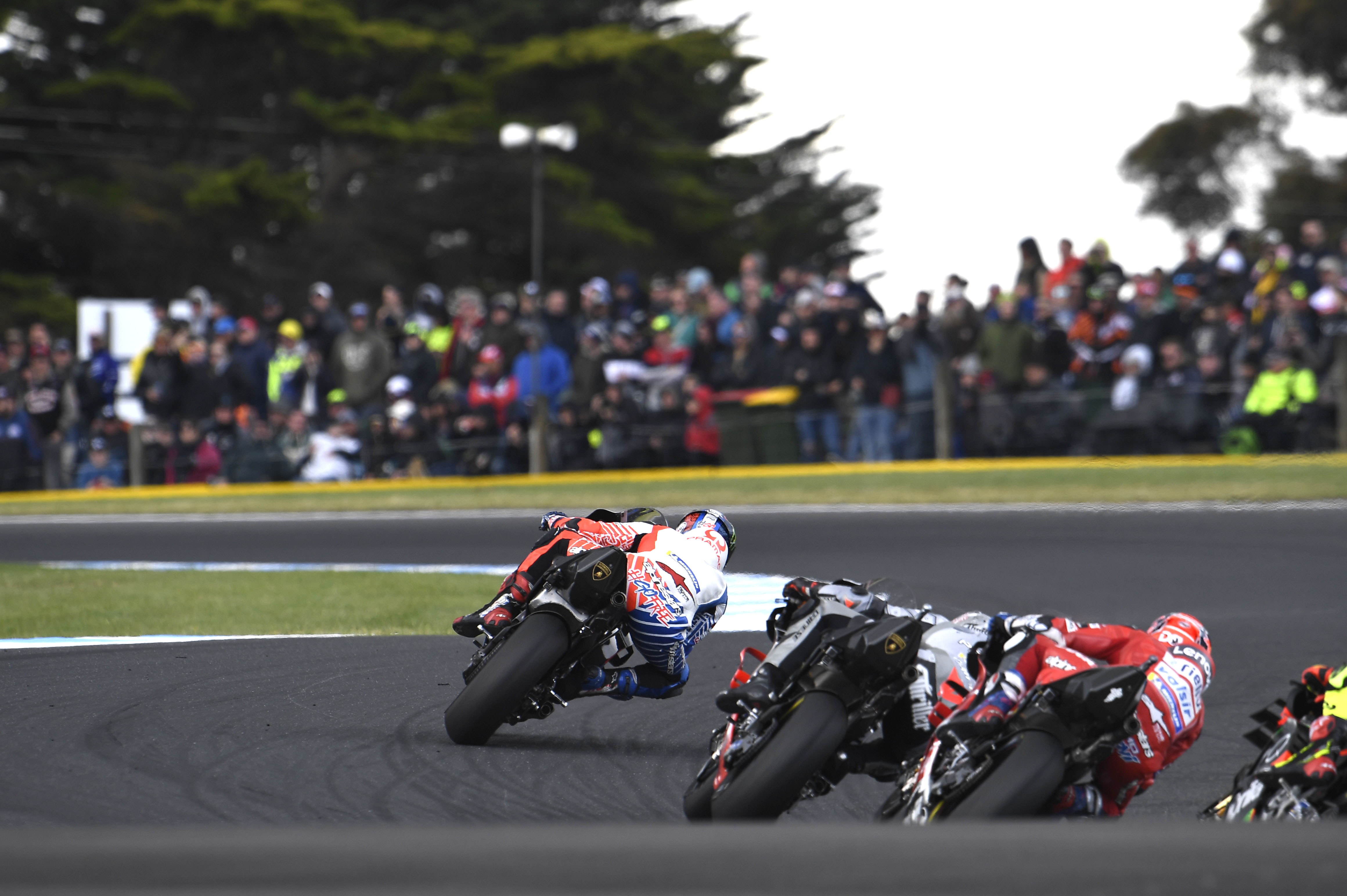 There are a few tracks on the MotoGP calendar considered hallowed ground, not just because of their stunning natural beauty but because of the amazing memories and close racing that they generate. Assen, Mugello and Laguna Seca are a few, but ask most fans – and pretty much every rider – to name their favourites and it's a fair bet that Phillip Island would feature highly.
A beautiful venue on Australia's south coast with fast, flowing corners and tons of elevation changes, it's a mega place – and one that has given us some of the most spectacular racing in modern history. Who can forget, for example, the likes of the epic 2017 race where eight riders fought for the win and the leading pack produced a triple-digit number of overtakes?
It's absence has been sorely felt since 2019, especially as the proliferation of aerodynamics and ride height devices has led to many criticising MotoGP's lack of overtaking of late. This year's race won't just be a hopeful return, it'll also act as something of a referendum on the issues the championship may or may not be facing.
The chance to race at home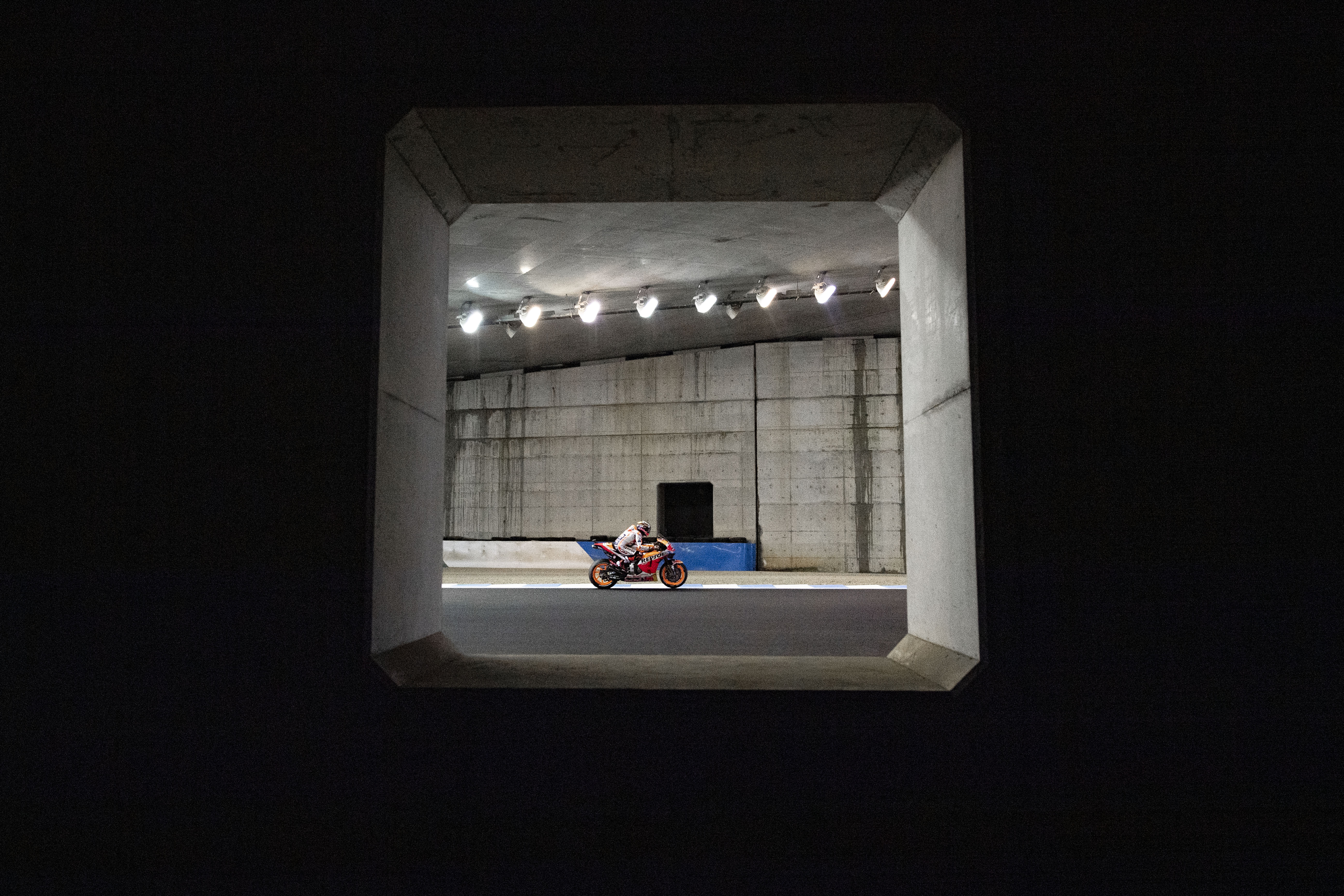 This is something that absolutely shouldn't be underestimated. The chance to have not only a race at home but, more than ever after the pandemic, to be surrounded by family, friends and cheering fans, is a huge deal for some of the series' Asian and Australian riders, many of whom have never had a chance to experience the highs and lows that comes with it.
Many of them, especially the paddock's extensive Japanese cohort haven't (thanks to that country's ultra-strict protocols) even made it back to their home country since MotoGP last raced there, adding a whole other level of joy to this year's race.
Motegi is also a home race for three of the series' factories – quite literally in the case of Honda, which owns the track and has huge production facilities nearby. As a result, it's always an important round for those manufacturers, and will be doubly so this year as Suzuki prepares to say goodbye to MotoGP at Valencia.
Predictably unpredictable weather in Malaysia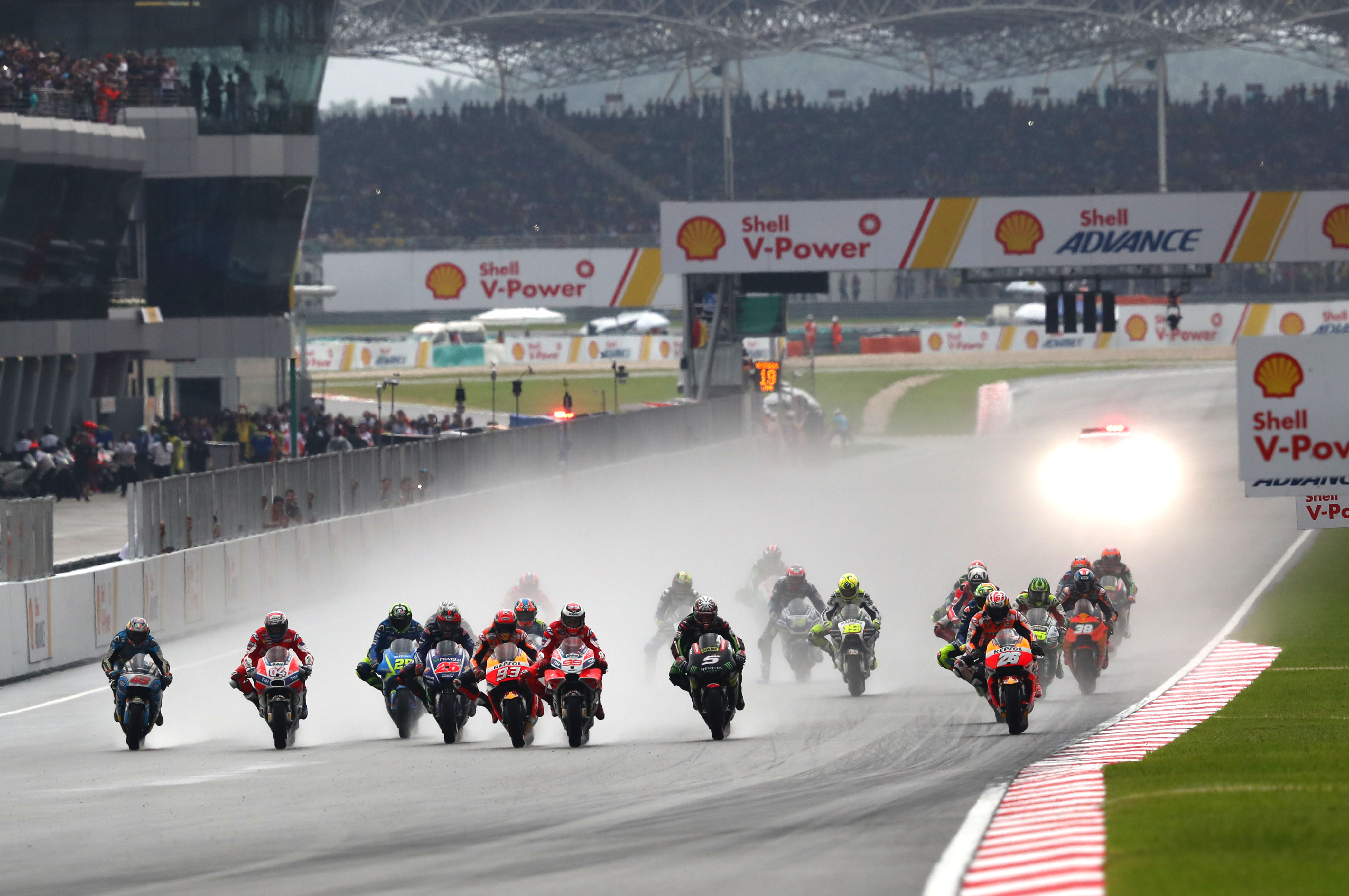 Malaysia's Sepang circuit brings many things thanks to its layout, with long straights, hard braking, and fast corners all adding up to create a venue where no bike is at a significant disadvantage over the course of a whole lap.
But the thing that perhaps makes the track more unique than anything else is the predictably unpredictable weather that comes as a natural result of having a circuit located only 400km north of the Equator – and the unique tropical weather that entails.
It can go from red hot blazing sunshine to centimetres of rain at the drop of a hat, so forecasting is unpredictable and the whole nature of a race weekend can change in seconds. It adds a rare element of unpredictability that has resulted in more than a few amazing races over the years.