When nine-time world champion Valentino Rossi announced his retirement from MotoGP back in August at the Red Bull Ring, it was met with an outpouring of emotion from The Doctor's millions of fans worldwide.
Since then, things on track have gone from bad to even worse for the 42-year-old.
And that's proved that taking the decision when he did has saved Rossi and his fans the pain of what would otherwise have been a very difficult 2022.
Because while his retirement now seems like such an obvious choice, right up until the moment it was announced, there was still doubt over whether he would stay on after all – with his VR46 team's Saudi backer urging him to race with it next season.
Rossi has always been adamant that he would know when the time was right to retire, and that's reflected in the decision he made over MotoGP's summer break.
He's always been keen not to remain in the championship past the point where racing was fun, and it's hard to imagine that he's been having much of that running around outside the points of late.
There was a time when Rossi scoring a mere one point for 15th would've been a shocking result. When he did it at Austin last weekend it was an upturn after three finishes between 17th and 19th in the previous three grands prix.
As he hinted when he announced his retirement decision, without at least some successes to keep him engaged it hadn't been an easy time of late.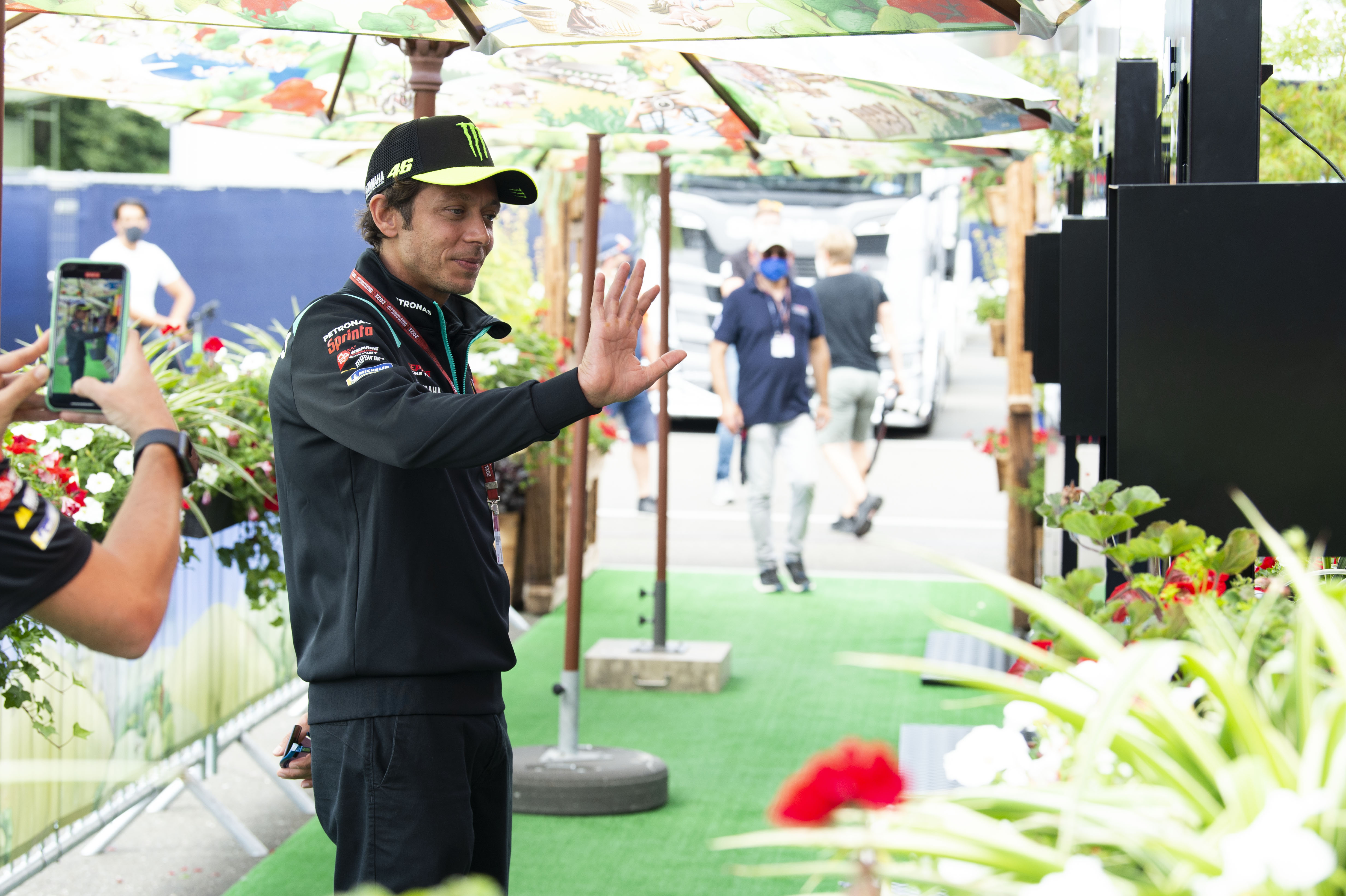 "A difficult decision but you need to understand… I think in the end in sport, the results make the difference," he explained.
"So in the end I think it's the right way. It's difficult because I had the chance to race for my team in MotoGP, together with my brother, something that I would like.
"But it's OK like this I think… We have another half season, I don't know how many races, I think it will be more difficult when we arrive at the last race, but for now it's just to say my decision to everyone. I can't complain about my career!"
There's simply no escaping the fact that since mid-2020, things have been bleak in the Rossi camp.
It began, really, at his home race at Misano, on the second of two rounds there last year.
Rossi had been fast in the first half of the bizarre COVID-struck season, even taking a podium at the second race of the year at Jerez. Two fifths at Brno and the Red Bull Ring looked promising, and he wasn't far off the podium again in the opening race at Misano.
Then things all started to go wrong. Uncharacteristically crashing out of the second Misano race marked the start of an exceptional period of six races without Rossi scoring a point, as he first added two more falls to his streak and then, just as he needed some consistency to get back on form, contracted COVID-19.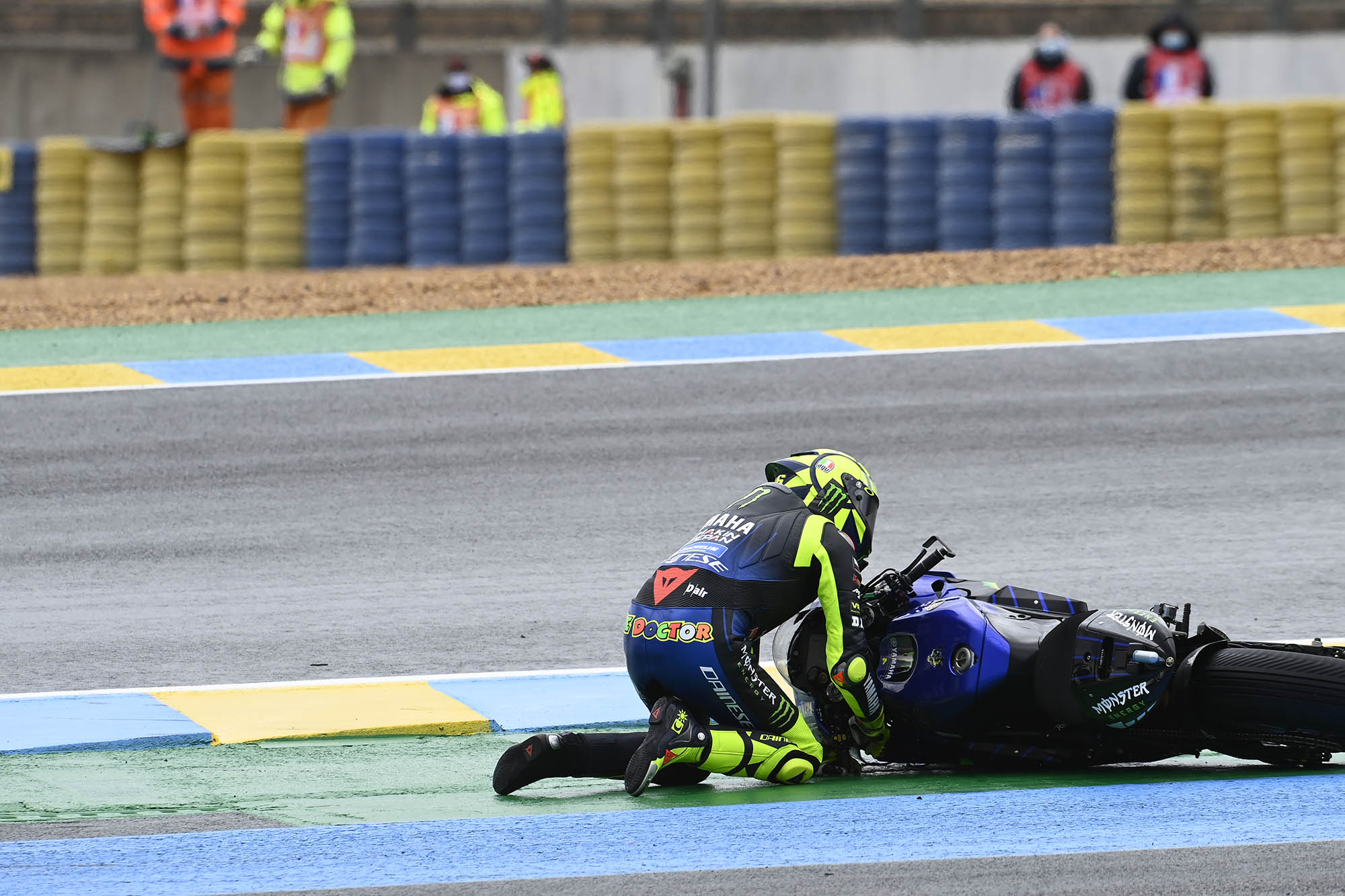 And honestly, it's hard to disentangle his diagnoses of the virus from his subsequent form. Admitting at the time that he hadn't just suffered asymptomatically but had been ill for a few days with the respiratory disease, when Rossi came back to the series he just wasn't the same rider he had been in the opening rounds.
Only twice inside the top 10 in the subsequent 18 races, it's been less of a gradual decline and more of a full steam ahead barrelling off a cliff for the veteran racer.
Of course, it's hard to diagnose just how much of an impact getting sick has had on his career – only he knows that, and so far he's remained decidedly tight-lipped.
But whatever the reason for his disastrous run of form since his return from COVID, it's really no wonder that he admitted that he's not having fun any longer and decided to walk away.
It's perhaps a good thing that his last podium came not this year but last year at Jerez – simply because another strong result in the first half of 2021 might have been enough to convince him to stay and continue to inflict this pain of an uncompetitive Valentino Rossi upon all of us.
For a few years now, as he's started a gradual slide towards first the mid-pack and now the back of the grid, it's been often said that quietly bowing out in style in the background wouldn't harm the incredible legacy of his career; that his spectacular achievements earlier in life are more than enough to make up for any declining results in his old age.
Yet that's a prophecy that will only last for so long. He's been lucky so far, but goodwill won't remain forever – and another year of taking up a full-factory seat (whether it was continuing with Yamaha's satellite team in whatever form or on the factory Ducati he'd have been given at VR46) would have not been the best of legacies for a man who has done so much to promote young talent.
That doesn't mean in any way that MotoGP won't be sad to see Rossi hang up his helmet at Valencia in six weeks' time.
But sometimes hints are subtle and sometimes they're two metre tall letters. It's pretty obvious to all what sort of hint Rossi's latest form is.