Last season, LCR Honda rider Taka Nakagami was Honda's breakout star of MotoGP as he stepped up his game in the absence of the injured Marc Marquez.
But with Nakagami going from highs in 2020 to low after low in 2021, some in the MotoGP paddock have started to question if his place is in jeopardy as Honda's next young Japanese star starts to get up to speed in Moto2.
Nakagami's 2020 season, which now seems so long ago, was really nothing short of incredible for a rider who in the past had struggled to consistently break into the top 10.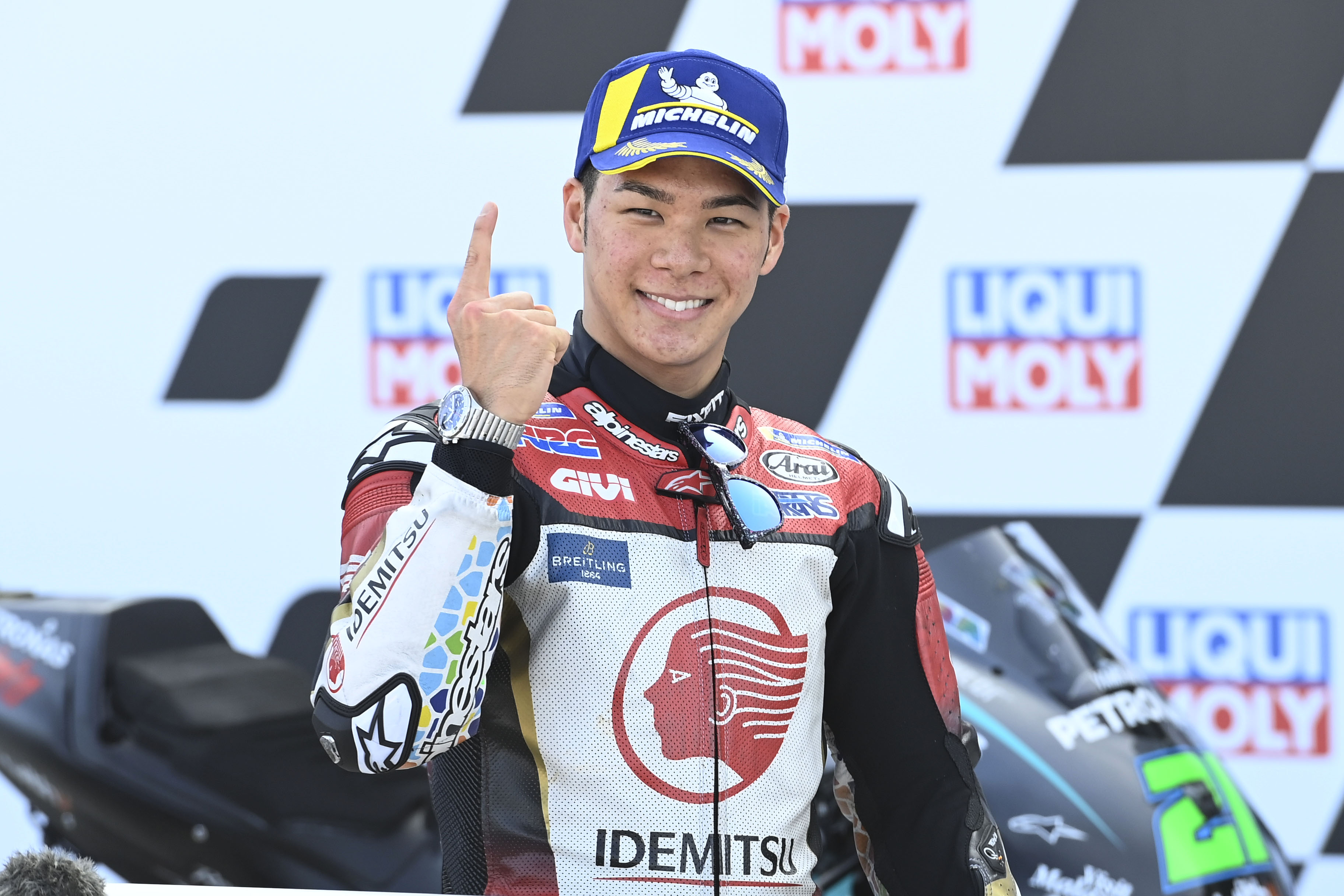 He remarkably went 10 races without missing out on the top 10, even looking briefly as if he could actually even fight for the title with that consistency without ever stepping onto the podium.
Though he did crash out twice towards the end of the season, every single other result was inside the top 10 – impressive work considering it was a season of headlines in large part dominated by absences and injuries as MotoGP raced a packed schedule through the worst of the COVID pandemic.
Nakagami seemed to be able to build on his speed, too, as Honda quickly realised that without Marquez (sidelined through his injury for the whole year), Nakagami was its next best chance.
As it diverted factory resources to support him, he made the most of his opportunity – especially at the Red Bull Ring where he was cruelly denied a first victory by red flags.
Yet while he might have had podium or even race-winning pace on occasion, it's quite telling with the benefit of hindsight that Nakagami never quite managed to string it all together into a result.
His best chance for that came at Aragon, where he became the first Japanese rider in two decades to qualify on pole – only to admit later that the pressure got the better of him and caused him to crash out of the lead on the opening lap.
But while 2020 was a sublime demonstration of consistency for Nakagami, 2021 is the exact opposite.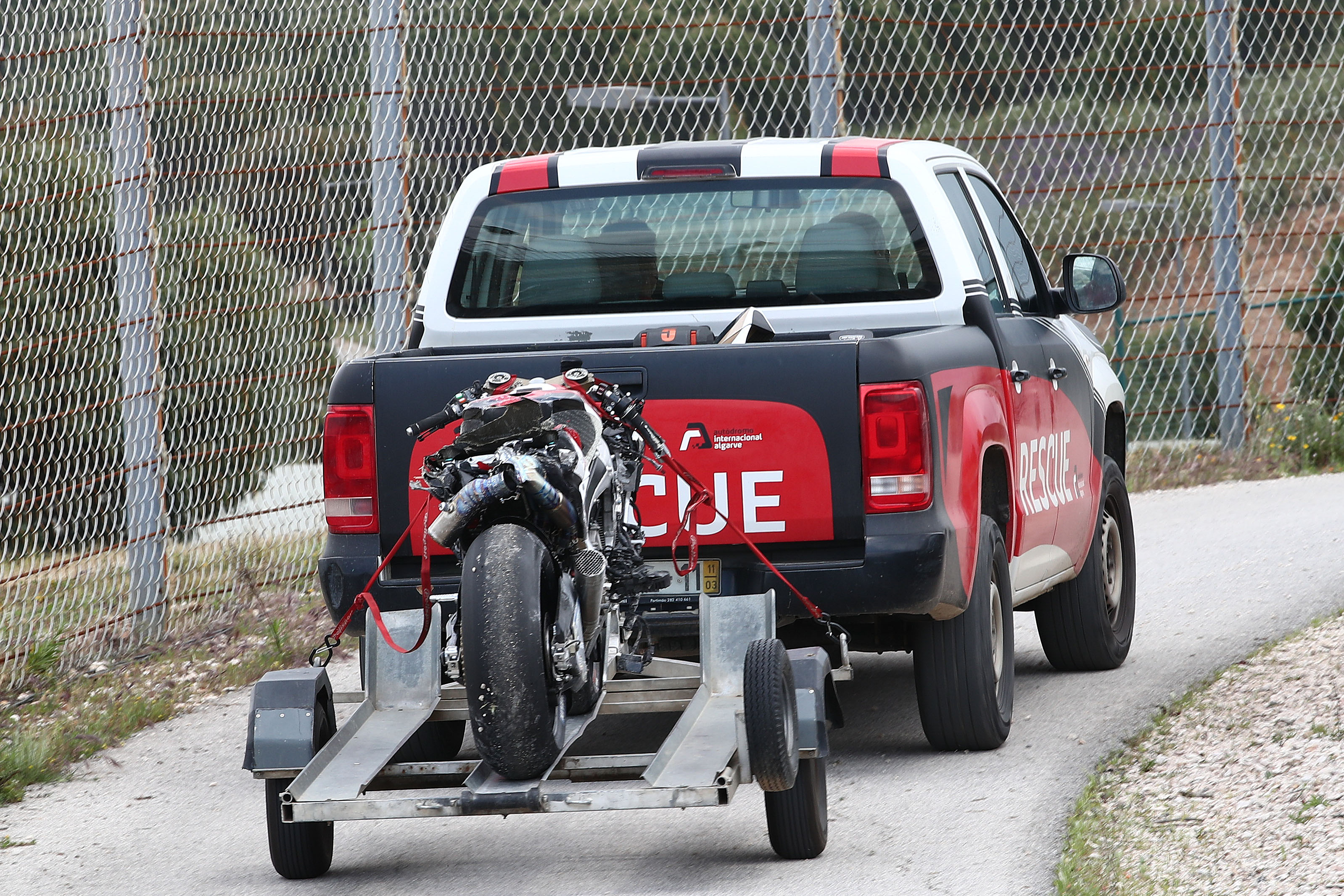 We're now 15 races into the season, and he's failed to score points in nearly a third of them, crashing out four times from races so far this year – and never once coming close to the race-winning form he demonstrated last year.
What's gone so wrong for him? Well, one thing is apparent even if it's unspoken – now that Marc Marquez is back to winning ways, it's very hard to imagine that HRC is as generous with sharing his engineers with the satellite team. The unique situation caused by Marquez's season-long absence last year was always a temporary one, and it's one that Nakagami must be feeling.
Added to that is the 2021 Honda RC213V – a machine that is, by all accounts, even more difficult to ride than its predecessors. HRC has seemingly managed to make a bike more physical and more aggressive than the last every season for the past few, and let's not forget that for this year, in the absence of former team-mate Cal Crutchlow, Nakagami finally got a full-factory upgrade – jumping him not one but two steps from 2019 to '21 machinery.
Then there's the overall state of the MotoGP championship this year versus last. In 2020, consistency alone was enough to be competitive as many pre-season hopefuls underwent rollercoaster rides of their own in terms of results.
This year, things are a lot more settled as the world goes back to normal – and Nakagami is one of those who has lost out from that situation and been slowly but surely shuffled down the order.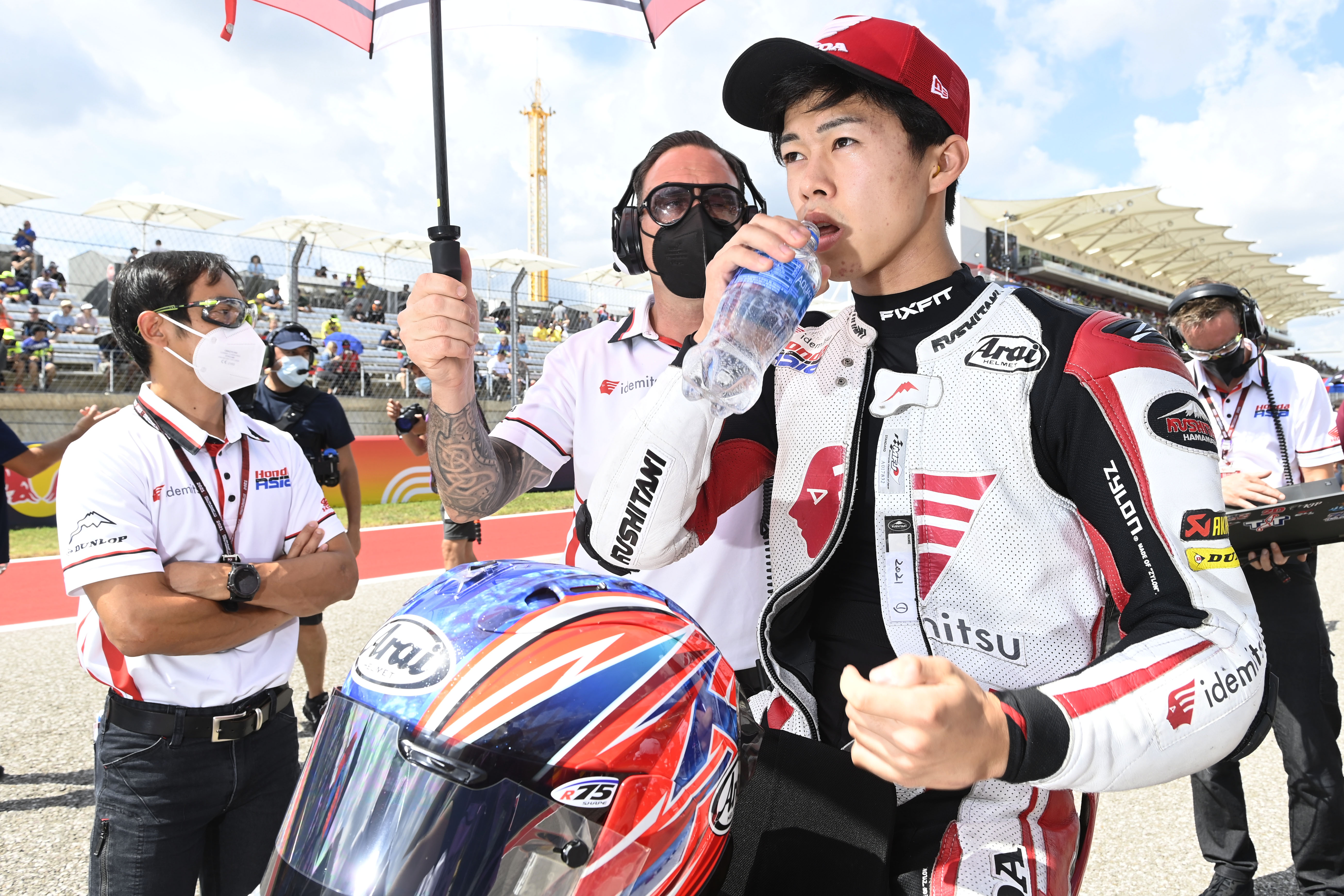 That is a situation that couldn't have come at a worse time for him, either, given that for the first time since he graduated to MotoGP in 2017, Honda has a hot young Japanese talent waiting in the wings in the shape of last year's Moto3 third-placed finisher Ai Ogura (pictured above).
The 20-year-old didn't quite pull off the job of beating Albert Arenas and Tony Arbolino in the lightweight class in 2020 – but since stepping up to Moto2, he's dramatically outshone the pair of them.
An intelligent and considered rider who was perhaps never really cut out for the cut and thrust world of Moto3 racing but whose smooth and deliberate style means he's taken well to the Triumph-powered Kalex he's currently riding for Honda Team Asia, his second-placed finish at the Austrian Grand Prix was a hint of things to come.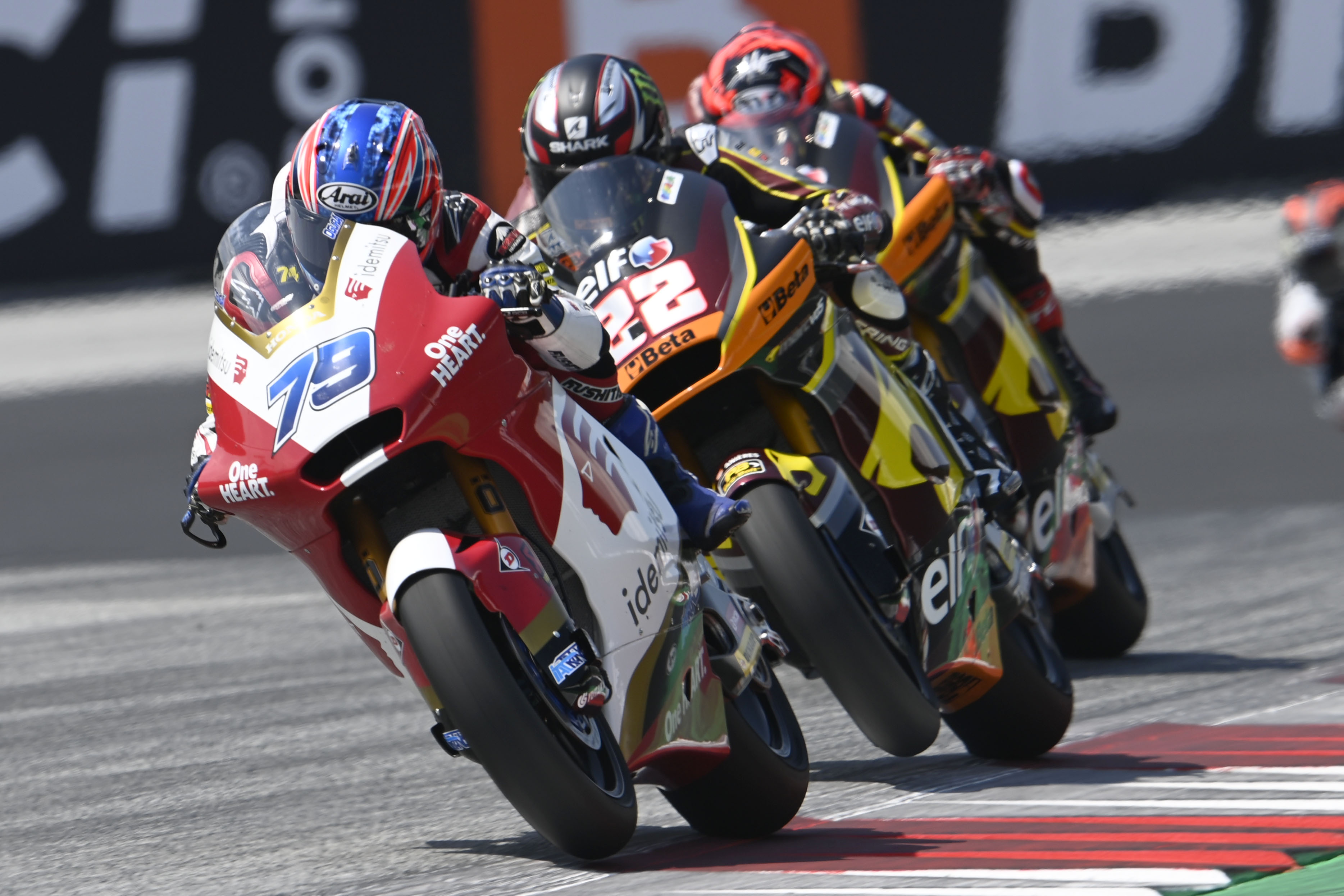 Currently sitting eighth in the Moto2 championship, Ogura would easily be best rookie were it not for the once-in-a-generation talent that is Raul Fernandez in second.
But while Fernandez is heading directly to MotoGP next season with Tech3 KTM, Ogura has another shot at Moto2 first – and should he build on this year's work, then it's hard to imagine that Nakagami won't start to feel threatened come the end of his current Honda deal in 2022.
It's no secret that Honda will always try to have a Japanese rider in the premier class, but arguably Nakagami's own promotion came more because he was the only candidate rather than the best on offer – a fact that actually makes his 2020 performances all the more impressive.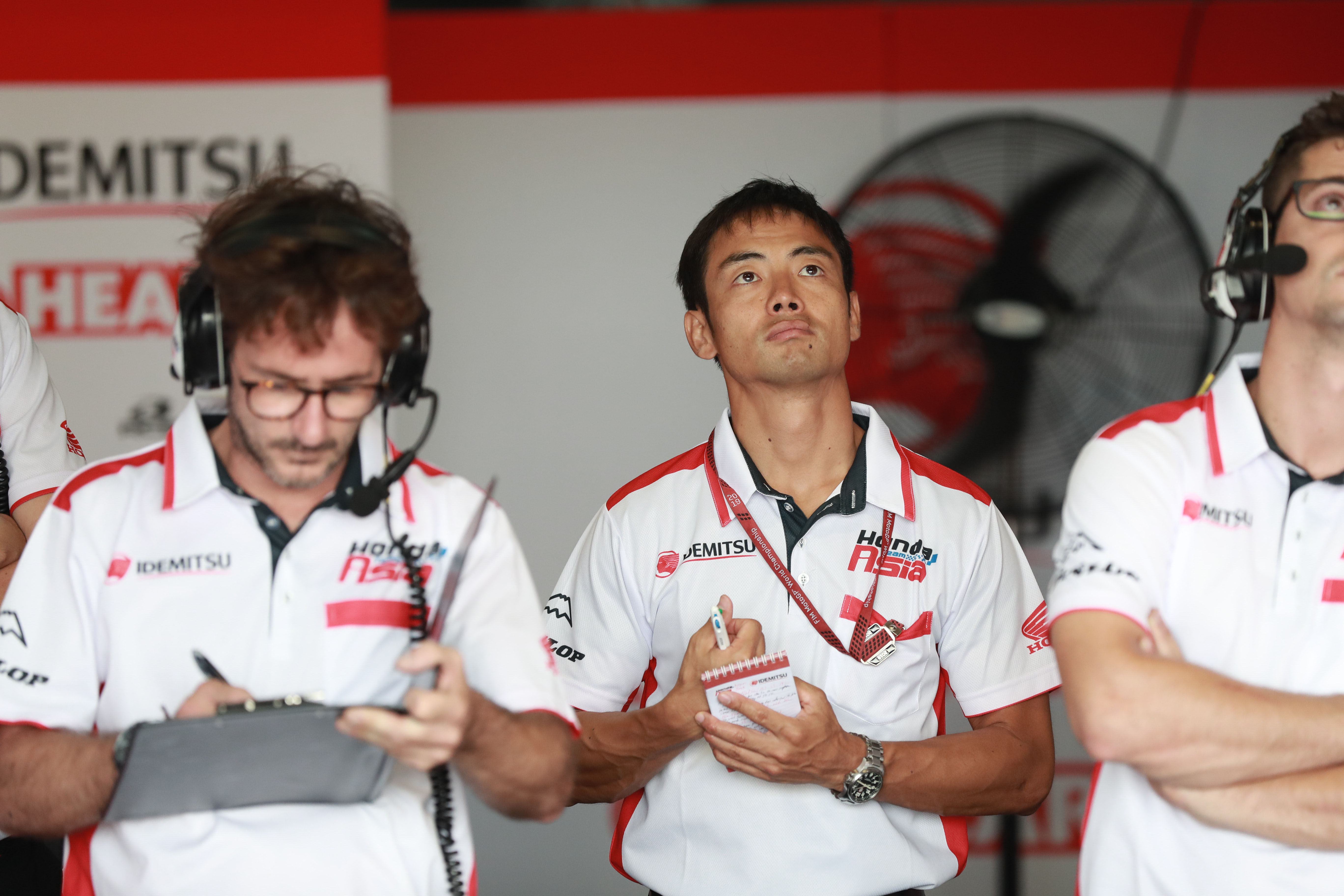 Moved up to fill the hole left by Hiroshi Aoyama's end-of-2014 departure (ironically as Aoyama moved into managing Ogura's current squad, pictured above), Nakagami arrived in MotoGP after seven seasons in Moto2 that delivered only two wins and 14 podiums from 105 starts.
He never managed to finish better than sixth in the Moto2 championship. That's a result that mathematically Ogura still has the possibility of surpassing in his rookie year should a few of his rivals have bad days in the remaining races of 2021.
What all that adds up to is some serious pressure being put on the shoulders of Nakagami for 2023. Secure for at least another season, beyond that the shape of his own career might well be out of his hands even if he does manage to start staying onboard his bike more often.