A few years ago, Aprilia's MotoGP team had a reputation for chewing up riders and spitting them out again, and it's gone through no fewer than six riders in five years on the other side of the garage from team leader Aleix Espargaro.
But Aprilia has been working hard of late to repair that damage – and if its handling of Maverick Vinales through one of the toughest times of his life is anything to go by, the new mindset has very much sunk in at the team.
It's no secret that the Noale manufacturer used to be a very difficult place to work. All you have to do is look at the track record with riders, with both Sam Lowes and Scott Redding in particular put through the wringer.
Never given equal machinery to team-mate Espargaro, expected to constantly jump from modification to modification as Aprilia attempted every possible option to speed up the RS-GP's development, then hit with sanctions for daring to criticise the company afterwards, it's no surprise that both Brits took a huge hit to their confidence while there.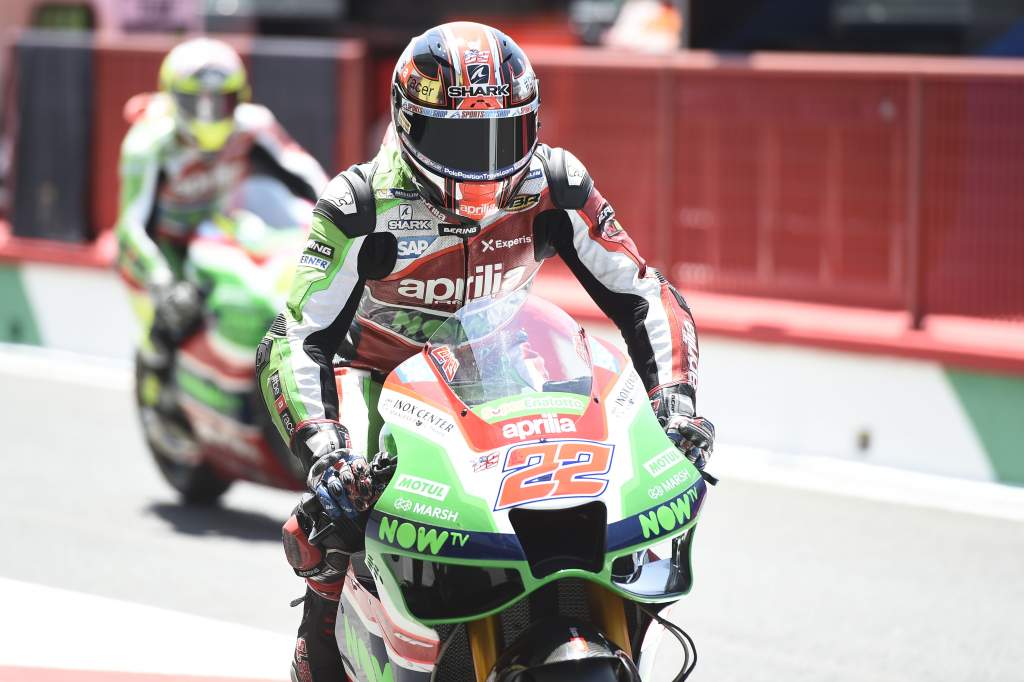 It took Lowes in particular the best part of three years to find his way back to winning ways in the Moto2 championship after an abortive single season with Aprilia in 2017, while Redding was forced out of grand prix racing altogether after his 2018 season replacing Lowes. Dropping all the way down to British Superbikes, he's now a frontrunner in the World Superbike series – but there's no path back to MotoGP for him.
Yet there have already been signs that things have been changing since then, as new team principal Massimo Rivola started to exert his influence over the squad. A former director of Ferrari's F1 efforts, the Italian was brought in to take over the sporting operations of the team, splitting in two a position that had previously been filled solely by technical boss Romano Albesiano.
Joining at the start of the 2019 season, Rivola didn't have to wait too long to be thrown his first rider management challenge, either, as he was forced to deal with the aftermath of big name signing Andrea Iannone's positive test for anabolic steroids and initial 18-month ban from racing.
And while it might have been somewhat misguided given the volume of evidence against the MotoGP race winner, Aprilia deserves credit for its decision (under Rivola's steering) to stick with Iannone – even if it subsequently amounted to nothing as Iannone's ban was increased to four years for what appears to be a flagrant case of attempting to gain an advantage.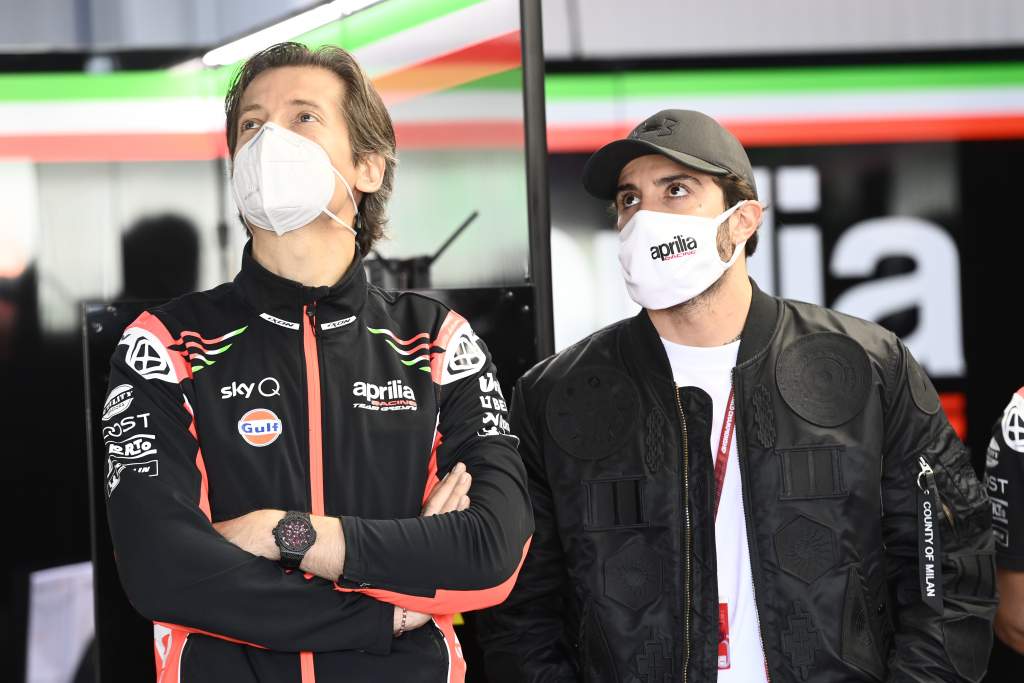 Which brings us to Maverick Vinales. Vinales was recruited away from Yamaha in something of a spectacular mid-season coup in part orchestrated by Espargaro himself, and it's testament to the changes atmosphere inside the Aprilia garage that Espargaro felt strongly enough about the changes made under Rivola's direction to recruit his former Suzuki team-mate.
Rivola has acknowledged as much himself to The Race as well, saying shortly after the Vinales deal was completed that he considers Espargaro's recommendation a sign of how far Aprilia has come not just technically but from a sporting side.
"It's a good sign that he believes in the project," he said last month, "that he sees us growing, that he sees a bright light in the future. I don't recommend something to a friend if it isn't good. The fact that he recommended us not just from a technical perspective but also from a human one, that he is finding this team's spirit right, is promising.
"The fact that he sees everything about this team's future as bright is good."
Even in the signing of Vinales and the sacking of another rider was an example in how things have changed in recent months, with Lorenzo Savadori not booted out of the team the way that you expect he would have been only a few seasons ago, but instead retained in a test rider role and frequently praised for his role in the bike's rapid development.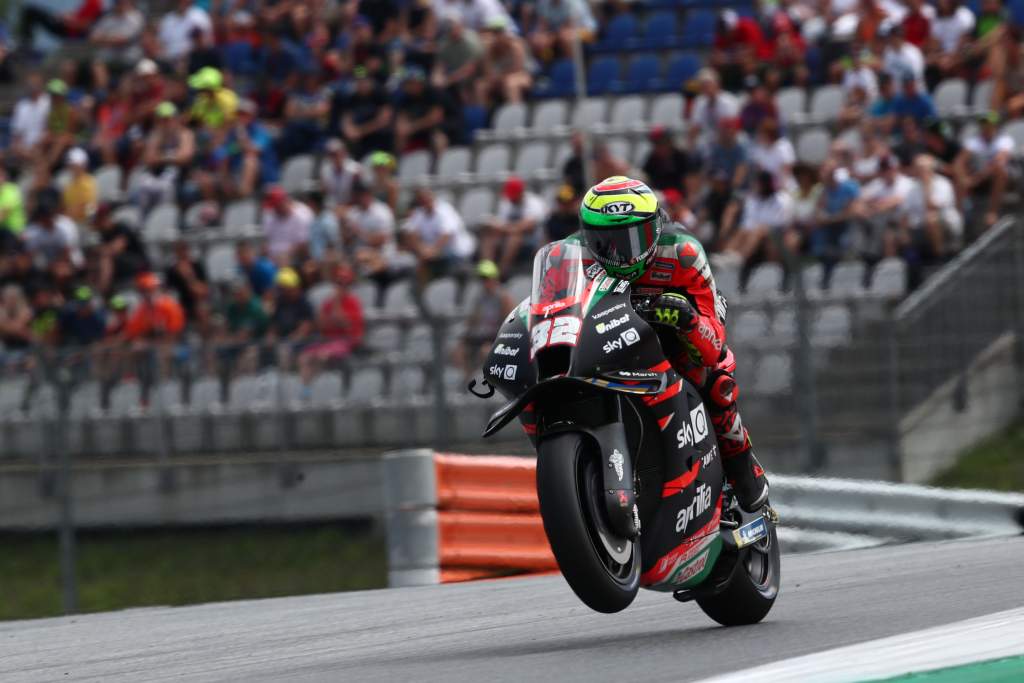 Yet while Aprilia has managed to pull off a blinder in signing Vinales, the way the team has treated him in the aftermath of the tragic death of his 15-year-old cousin Dean two weeks ago is perhaps the biggest testament to the changed atmosphere within the squad.
That's not to say, of course, that any other team would have done things any differently than absolutely back its rider when he asked for compassionate leave like Vinales did last weekend, missing the Grand Prix of the Americas in Texas as he stayed at home to be with his family.
But the words that Aprilia used to express itself in its support of Vinales, only one race into the new era of his career with Aprilia, is very telling of just how much the squad has changed from the one that was so quick to dispose of both Lowes and Redding only months into their respective contracts.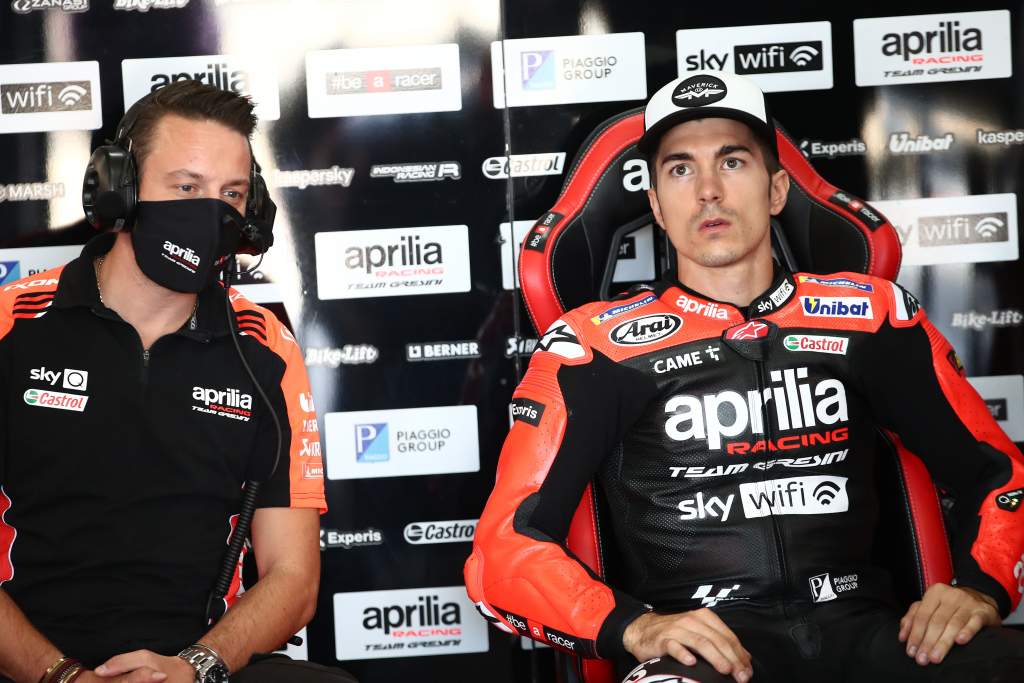 "Less than a week has passed since the accident involving Dean Berta Viñales, Maverick's young cousin, which is not enough time to regain the serenity needed to race," the team's statement said. "Maverick, with the full and unconditional support of Aprilia Racing, has therefore decided to take a break on his journey of getting to know the bike and team from Noale.
"The entire Aprilia Racing family supports this decision and stands with Maverick and his loved ones. There will be other times and other rounds to resume the promising journey begun together. A journey that must be entirely respectful of the people involved and their feelings."
Aprilia backed up those words with actions (however small they may have been) over the weekend, too, making sure that time was put into the schedule to come together as a team for a photo with Dean's number on Maverick's pit board.
View this post on Instagram
Sure, they're all small signs – but with a sometimes-emotional rider in the shape of Vinales now joining another who often wears his heart on his sleeve on the other side of the garage, a more caring Aprilia seems to be just the ticket to get the best out of both racers. Only time will tell whether it's that simple, though.