New Monster Energy Yamaha signing Franco Morbidelli is still far from fully recovered from the extensive knee reconstruction that has essentially wiped out the Italian racer's 2021 season.
But despite just how much of the season so far he's missed – and just how much he's struggling right now as he attempts a comeback – the 2020 championship runner-up says it's short-term pain, long-term gain as he plots his way back to the top.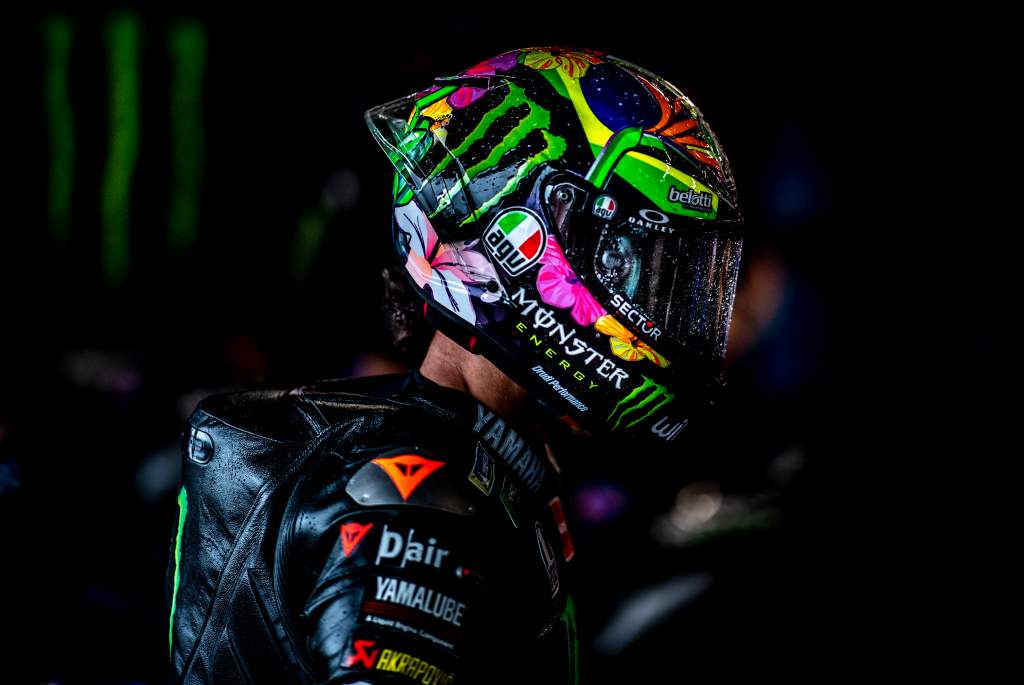 Morbidelli went under the knife just before the start of MotoGP's five-week-long summer break back in June, in an attempt to ease issues first presented all the way back in 2015 when he broke his leg while training.
Never quite coming back to full strength thanks to damage to his anterior cruciate ligament, he was able to manage the injury until 2021, when a series of further injuries to the same left knee brought matters to a head as he fell over in pitlane while attempting a practice bike swap at the French Grand Prix in May.
He was forced to make a tricky decision on whether to attempt a mid-season repair or wait until the winter break, knowing that both options ultimately had the same end result – effectively writing off a season of his career.
He eventually elected to go under the knife in June, making the most of the longest MotoGP summer break in recent years thanks to the COVID-cancelled Finnish Grand Prix. Matters were then further complicated only weeks into his recuperation when it became apparent that he would return not to his Petronas SRT-run old-spec Yamaha but to a factory bike thanks to the dramatic departure of Maverick Vinales to Aprilia.
That meant that there was no time to waste in getting Morbidelli back onto a bike, with the three-time 2020 race winner returning at his home race in Misano last month. Struggling to make an impact on the race after three months of sitting on the sofa, he finished 18th, far from the points but still upbeat about his first weekend in a new factory environment.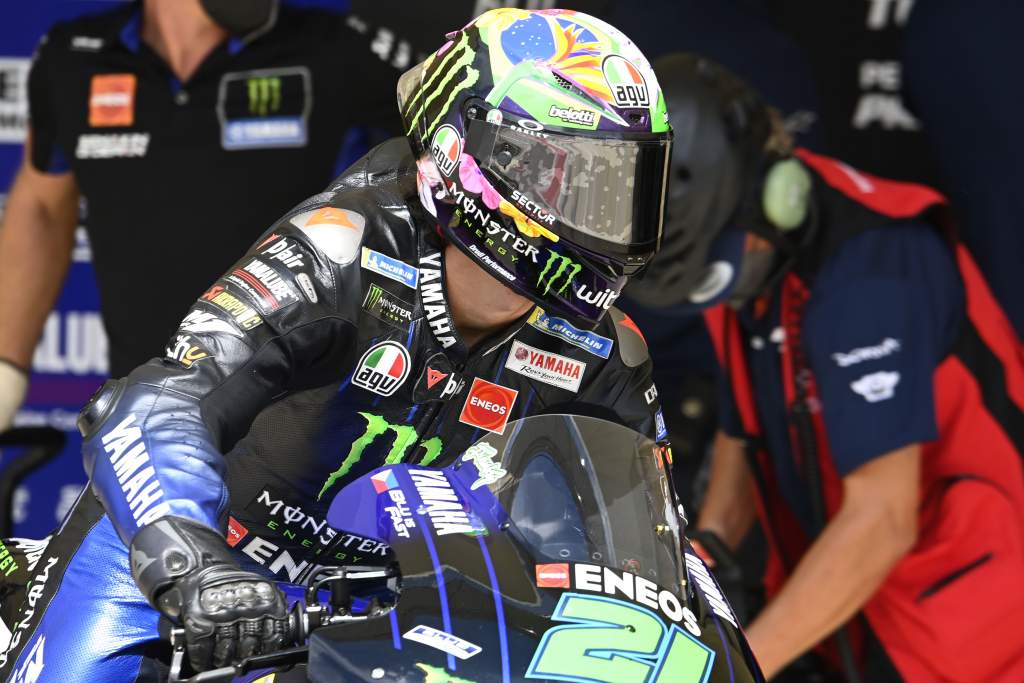 But while Misano might have been home soil for him (as it is for all the VR46 Academy riders), his second race back at the Circuit of the Americas was always going to be a very different affair thanks largely to the physical nature of the Texan track.
Complicated even further by the bumps which plagued the race weekend, this meant that the best Morbidelli could do was last place, nearly a minute from the race winner Marc Marquez, after his physical limitations meant he was left with no choice but to back off in last Sunday's 20-lap race.
"Unfortunately I could only make seven or eight laps on this track," he explained afterwards, "and then I had to slow down my pace a lot, because it wouldn't have been possible to finish the race at that pace.
"I just had no more strength to the leg, I couldn't pull it up properly in the left corners, on the left brakings, and changing direction only with my arms and not my legs was really difficult on the bumps.
"It was really tough. The toughest race of the year for everyone, but for me the toughest race ever.
"In the physical condition I'm in right now, it was a challenge – but overall it was a positive weekend for me because I improved my speed and I improved my feeling with the bike. I was able to make steps ahead."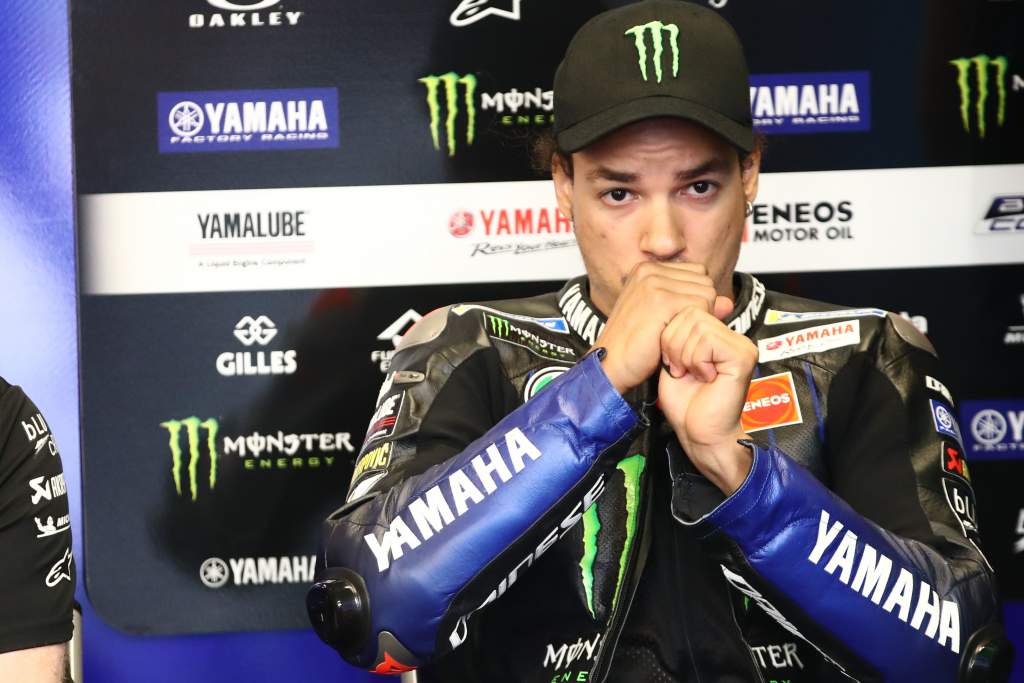 However, the step back rather than forward from Misano is easily explained, according to Morbidelli, with the same key factor that meant COTA played into Marquez's hands working explicitly against him last Sunday: the direction of the circuit.
"In Misano, which is a track that turns to the right, I was able to make the whole race with a steady pace, at my possibility at that time," he added. "That wasn't the case here because the track is really demanding and it turns left, but I think these kilometres we're doing right now and the contact that I'm getting with the team is really important for next year.
"We saw in practice that I was more ahead than in Misano, and now we have two weeks between here and Misano again, and I'll try and heal up some more and work out some more.
"I'm curious when we go back to see if we can see some improvements, but I hope that we can. I think that we've worked well this weekend and in the test, and I think we will [improve]."
Even while the results might not be quite there for him yet, Morbidelli remains plenty upbeat about his return so far.
Using the remaining races of the year much like Vinales at Aprilia and Morbidelli's own replacement in Yamaha's satellite team Andrea Dovizioso as something of an extended pre-season testing session, he says that any benefits right now far outweigh the risks of coming back early.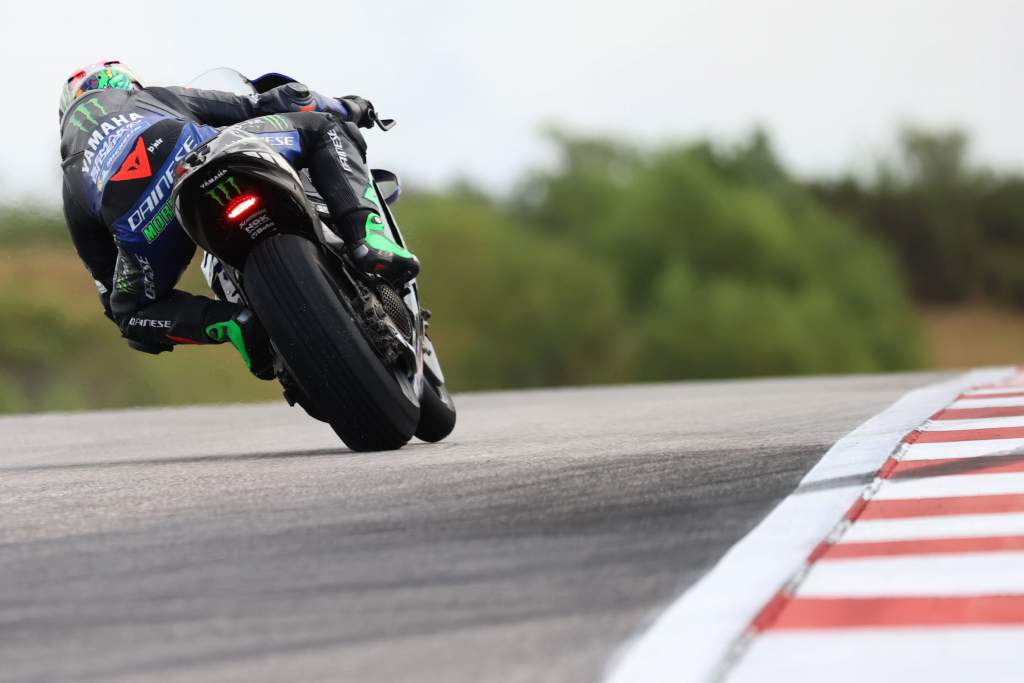 "This is a recovery that takes six months to heal up and we are definitely forcing the time," Morbidelli added.
"It's now three months and some days since the operation, and we've got to be careful for sure. But everything is going fine.
"I have pain, but it's a sustainable pain – I can handle it with painkillers. I just needed to slow down my pace, but I can handle some laps in practice.
"I'm not thinking now about next year yet, I'm only thinking race by race. I'm engaged already. I want to improve, to get better, to improve the feeling. To make better races. For sure the condition is not ideal, but it's really important for next year."