After weeks of speculation, Franco Morbidelli has finally been confirmed as a factory Yamaha rider, stepping up to the Monster Energy Yamaha team from this weekend's San Marino Grand Prix to replace the departed Maverick Vinales.
The Italian has, however, rather surprisingly signed a two and a half year deal that will see him remain with Yamaha until at least the end of the 2023 season. Taking him out of sync with most of MotoGP's other factory riders, it's a smart long-term commitment from the Iwata manufacturer to reduce the possibility of significant upheaval within the team like that faced by Ducati in 2020 when both Andrea Dovizioso and Danilo Petrucci departed.
"He is an exceptional talent," said Yamaha Racing managing director Lin Jarvis of his new signing. "This was even further highlighted last year when he secured second place in the championship and achieved five podiums and three wins on the satellite Yamaha. It shows the type of rider that he is: committed to extracting the best from the YZR-M1 under all circumstances.
"Naturally, we're thrilled that Franky will be back in the paddock and that he is well enough to start racing again. He will have to find his form gradually, in line with his physical improvements, as he is still recovering. We will be using the remainder of 2021 to get him settled in the team and comfortable on the bike.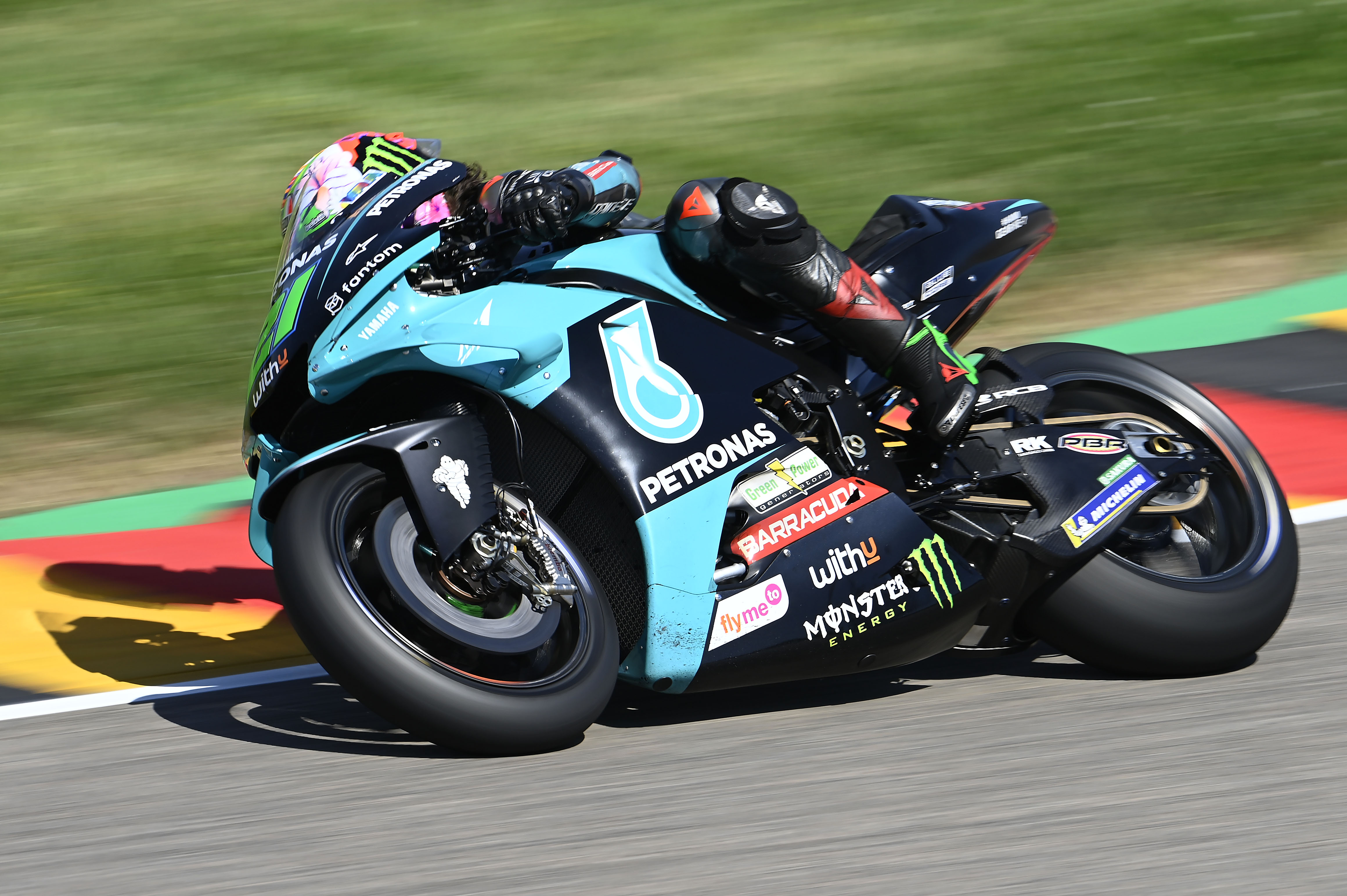 "We have already locked down our plans for 2022 and 2023, with Franky receiving full Factory backing from Yamaha Motor Company. We feel certain that a skilled, calm, and experienced rider like Franky will strengthen the Yamaha Factory Racing MotoGP Team and will enjoy great success in the future."
However, it's believed that Morbidelli's injuries and subsequent recovery from extensive knee surgery is the reason for the last-minute announcement of the deal, which came only hours before the start of media duties at this weekend's race at Misano.
Still not fully fit following the operation that has seen him miss three months in the middle of the 2021 season, it means that it's perhaps unlikely that he's going to make a dramatic return to the front of the grid this weekend as he works back up to speed.
It's also been confirmed separately by Yamaha that his seat at satellite squad Petronas will be filled by Andrea Dovizioso both for the remainder of 2021 and on into 2022, with the three-time championship runner-up's salary believed to be covered by Yamaha as a thank you for poaching Morbidelli into the factory team; something that Jarvis alluded to in his comments.
"First of all, we want to thank Petronas Yamaha SRT for allowing Franky to make his dream come true," he added, "and letting him step up to the Factory team ahead of schedule. Originally, we had planned for Franky to move up from 2022 on, but following a sudden rider line-up change mid-season, we had the chance to let him upgrade early.'