Andrea Dovizioso will, as exclusively reported some weeks ago by The Race, rejoin the MotoGP grid from his nine-month sabbatical, with the Italian lining up this weekend for the San Marino Grand Prix in Petronas Yamaha colours.
The former Ducati rider was first reported some weeks ago as being set to inherit the departing Franco Morbidelli's seat for the rest of the season, as the 2020 championship runner-up is promoted to replace Maverick Vinales following his high-profile departure to Aprilia.
And, as also expected, Dovixoso will remain with the team beyond just the remaining races of 2021, achieving his goal of securing a return to action this year that leads into a longer-term contract, as a 2022 deal is also announced.
Signed up directly with Yamaha rather than with the Petronas Yamaha team, that's both a safety blanket for him as the team undergoes internal turbulence following the departure of title sponsor Petronas and as a thank-you to the team for allowing them to poach Morbidelli.
"We are delighted that a MotoGP star and talent like Andrea is joining the Yamaha line-up," said Yamaha racing boss Lin Jarvis as the news was announced at Misano. "We warmly welcome him to the Yamaha MotoGP group as a very important member of our MotoGP programme.
"We have found ourselves in unprecedented circumstances this year that resulted in totally unexpected rider issues for both Yamaha teams. We experienced some unforeseen and unfortunate events, but we have been able to transform the problems into new opportunities.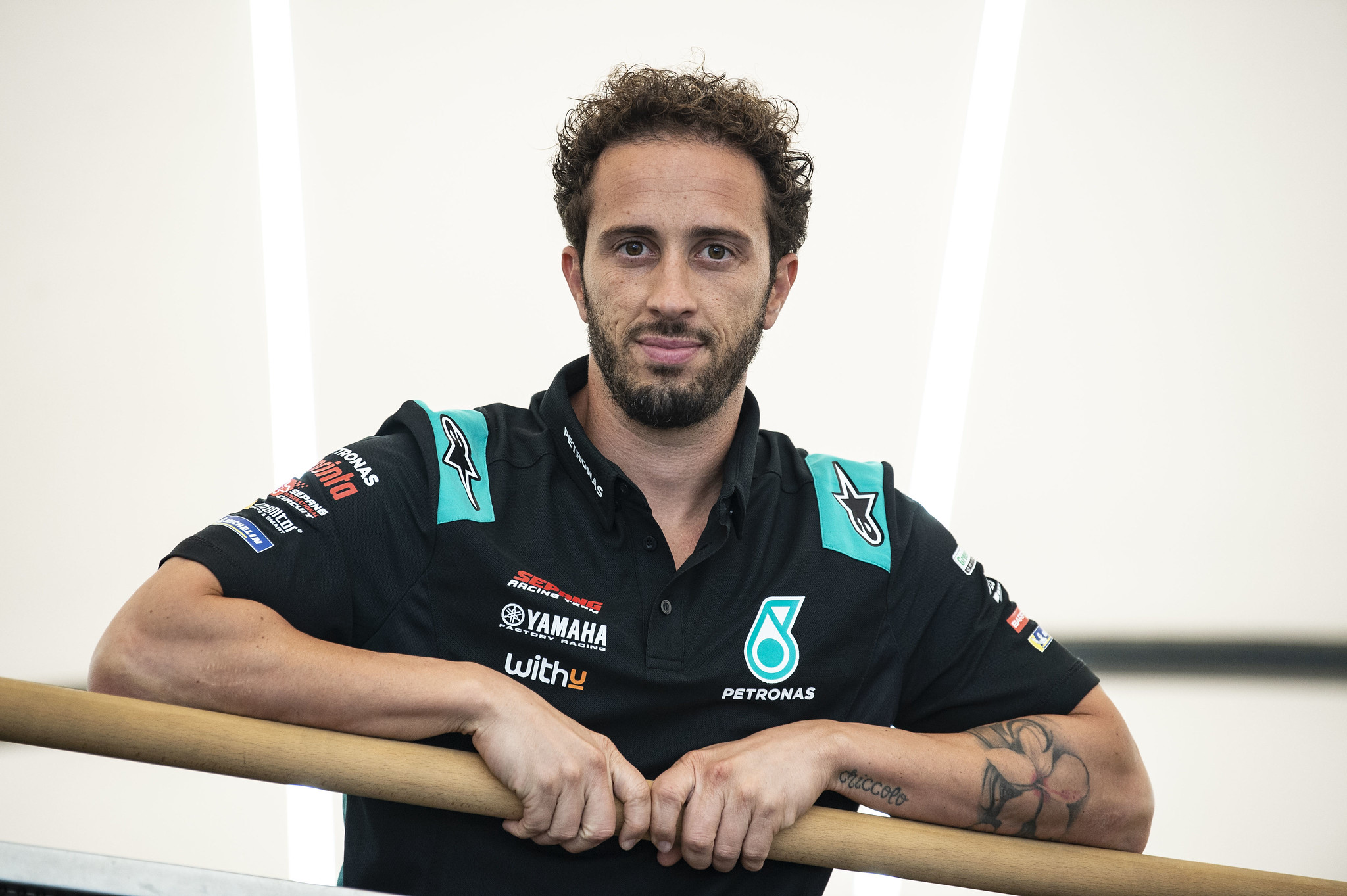 "Andrea has been away from MotoGP for a short sabbatical, but we are certain that a rider of his calibre will soon find his speed again. We are really looking forward to working with him as a member of Yamaha's satellite team, and we will be supporting him in every way we can."
However, much like Vinales at Aprilia, Dovizioso for his part admitted that the remaining five races of 2021 are unlikely to set the world on fire as he concentrates not on returning to winning ways immediately but rather on preparing for 2022, as he uses them as an opportunity to get back up to speed.
"Racing with Yamaha has always been my dream, and that's why when the opportunity arrived I did not think twice, although I know it's going to be a tough challenge for me," he admitted.
"I've got many things ahead of me to learn: a new bike, a new team, a new working system. It's a big challenge that starts at Misano, my home GP. This makes it even more exciting. I can't wait to be aboard my M1!"