Reigning MotoGP champion Joan Mir has shed some light on the extra stop that compromised his Misano qualifying and left him hugely frustrated.
Mir returned to the pits a lap after starting what should've been his second and final run in Q2, and was seen having a brief exchange with his crew before swiftly riding off, clearly aggrieved.
He ultimately did not get the chance at a proper flying lap with his second set of fresh tyres, and was consigned to 11th on the grid. He would've been 12th and last in Q2 if not for Enea Bastianini's track limits-induced laptime deletion.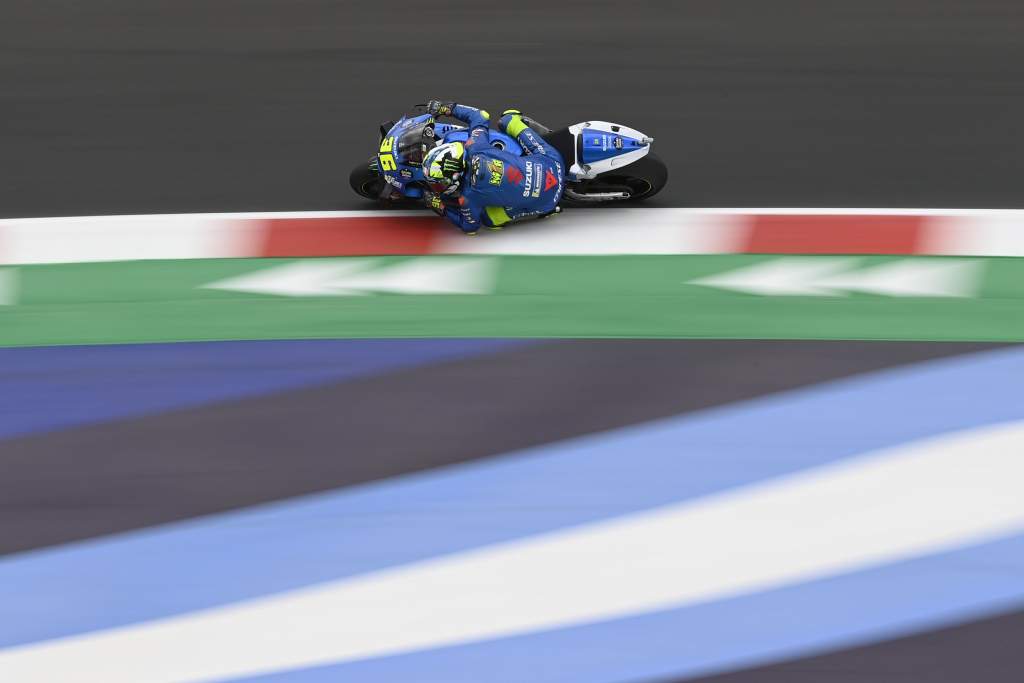 "On qualifying honestly it was a bit of a shame," Mir explained.
"I think today – again, we didn't have the potential to fight for pole position, we are really far at the moment to fight for that, but realistically I think that second row today was something that I was capable of doing.
"But we had some trouble on the first exit with the front tyre, with the front of the bike, I don't know if it's the pressure, we have to analyse well – and then when we changed that tyre, it was the 'box' message on the dashboard.
"It was all that [out]lap and I decided to stop, because I didn't know if something was not right with the tyre or if some mechanic had some trouble.
"I decided to stop, and this message was not right, it was just a wrong message, and then this conditioned all the qualy.
Disastrous session for @JoanMirOfficial! 😲

Only P11 for the reigning world champion as the frustration boils over! 👀#SanMarinoGP 🇸🇲 pic.twitter.com/EYQkCF8lvZ

— MotoGP™🏁 (@MotoGP) September 18, 2021
"I'm really disappointed, but I know that the team will understand what happened, and then we will solve the problem."
Queried on how the wrong message to come into the pits came to be, Mir said he still needed to fully understand the situation.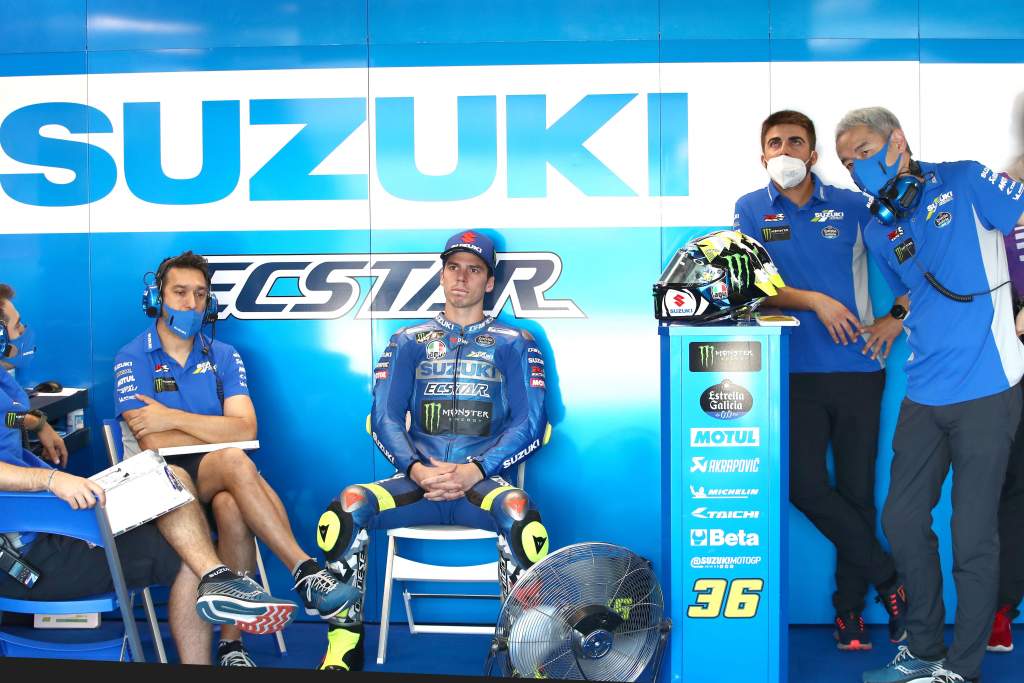 "It's a message that the team put on the bike and they didn't realise that it was there," he elaborated. "It's a shame because it's not, like, [a message saying] 'one rider is following you' – you don't have any problem, you go, no? But in the case normally when they put 'box', it's because you have to go to the box.
"It was a shame but I think also the team are disappointed about this mistake, and I understand completely their situation, because- obviously it's not my fault, but I trust that we will have a solution, and sometimes I made mistakes, so they can also make some mistakes, it's not a problem.
"We will try to fix it [make up for it] tomorrow because we are not on our realistic position here in Misano."
Despite the mix-up, Mir should've still had time for at least a single flying lap, but Fabio Quartararo crashing a few minutes up the road put paid to the Suzuki man's hopes of a late improvement.
THERE'S OUR ANSWER! 😱@FabioQ20 is down at Turn 1! 💢#SanMarinoGP 🇸🇲 pic.twitter.com/kzVVjVt1Tq

— MotoGP™🏁 (@MotoGP) September 18, 2021
"His bike went through Turn 2 [without the rider], and I saw the bike coming, and yeah, when one rider crashes, normally you have to roll a bit off, and it was the only chance I had to make the laptime, and to make that second row if it was possible," Mir concluded.