KTM's MotoGP riders have admitted to going into tomorrow's San Marino Grand Prix completely lost, as the Austrian manufacturer struggles to find any pace at all – and even worse, any explanation for where things are going so wrong for them so far.
Austrian Grand Prix winner Brad Binder will start tomorrow's race at Misano in P17 as the best of its four racers, highlighting just how poor qualifying, in particular, was for the quartet.
Portuguese rider Miguel Oliveira says he's no further forward towards not just fixing the issues they're facing but even identifying them in the first place, admitting after qualifying 21st that the bike just feels slower than its opponents across the spread.
"We didn't have the pace or the speed to be competitive," he explained. "And to arrive to the same level as we had last year. It's a work in progress, and we'll try to do the best we can, to keep our heads down and keep working. To try and take the maximum from what we have.
"I feel good on my bike, we're just too slow. Not competitive in any way, in pace or time attack. The feeling is there but the pace is not."
What makes it even worse is that KTM has recent experience at the track, with test rider Dani Pedrosa joining Ducati and Aprilia in venturing out only a few weeks ago at the Italian circuit – but Oliveira says that with 2022 first and foremost in their minds, even that wasn't enough to really help them out this weekend.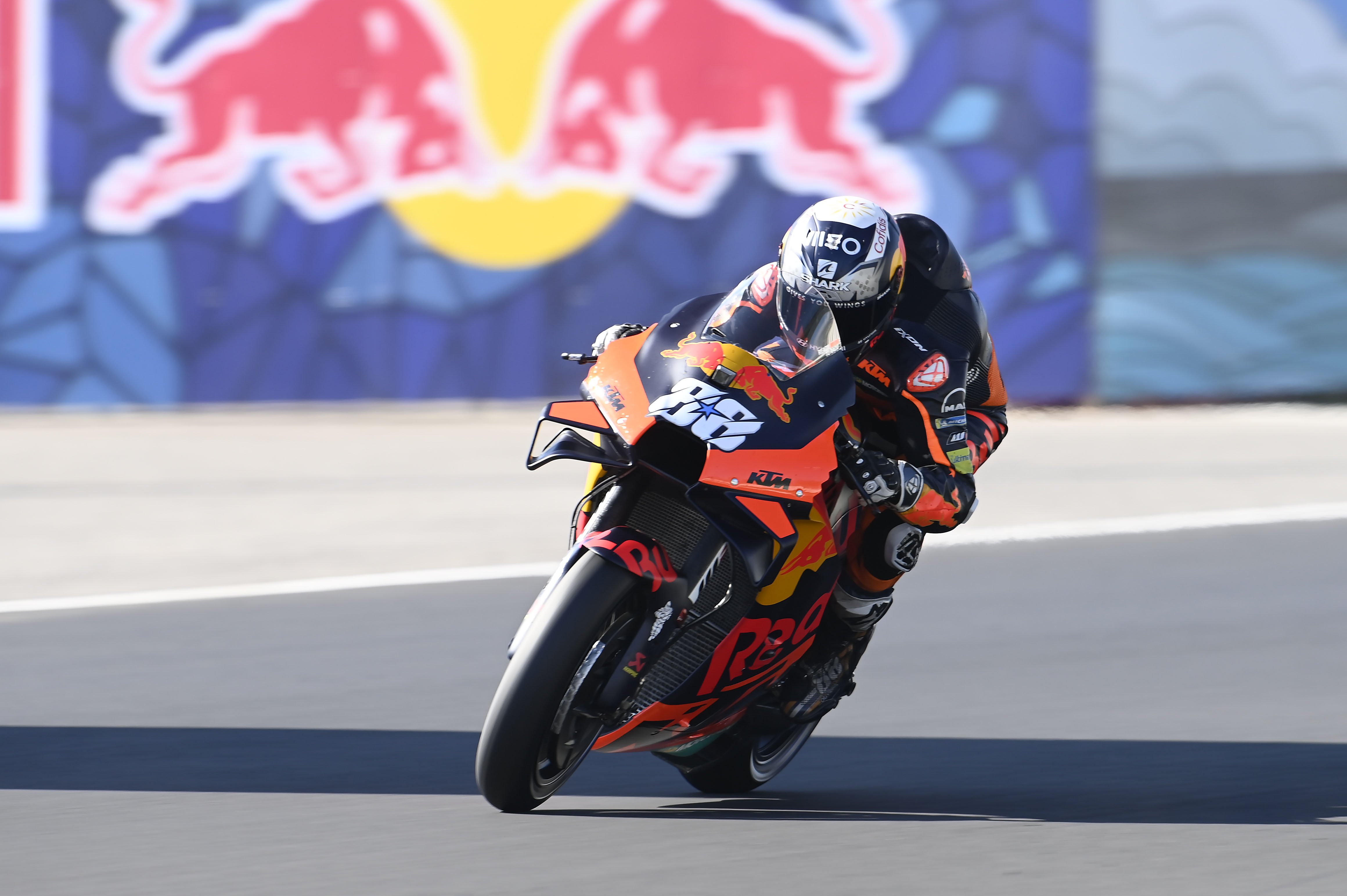 "The test here was to test things for next year," said the Catalan Grand Prix winner. "In a testing program a lot of things get tried but nothing really that we could see clearly. Of course, we take a lot of the information that the test team provides us, just about the general experience, but a testing day and a competition weekend are very different.
"Different scenarios, and what we need right now is something a little more performance-based. Right now we're struggling to find it, but with the tools we have and the really great guys we'll find our way."
Things weren't any clearer at satellite team Tech3 either, with Iker Lecuona suffering similar issues to Oliveira. Making rapid progress on the bike in recent weeks even after being let go by KTM for 2022, the young Spaniard has become a fair assessor of the Austrian brand's potential in recent weeks – and says the situation doesn't look great.
"It wasn't really bad," he admitted of his own performance. "Finally I was the first KTM or almost there – just half a tenth from Brad [Binder]. But for KTM, it's for sure a big surprise because in the past races we've been very strong. We've recovered a lot, we've fought close to Q2 – but during this weekend we've struggled a lot.
"We've tried to have some options to try and find the bike, to try and find where the way is to follow. We've improved a little bit, but really almost nothing, and we are on the limit. I crashed in FP3, Brad crashed in qualifying, Danilo [Petrucci] crashed. Everyone has crashed a lot and for KTM it's very hard to improve.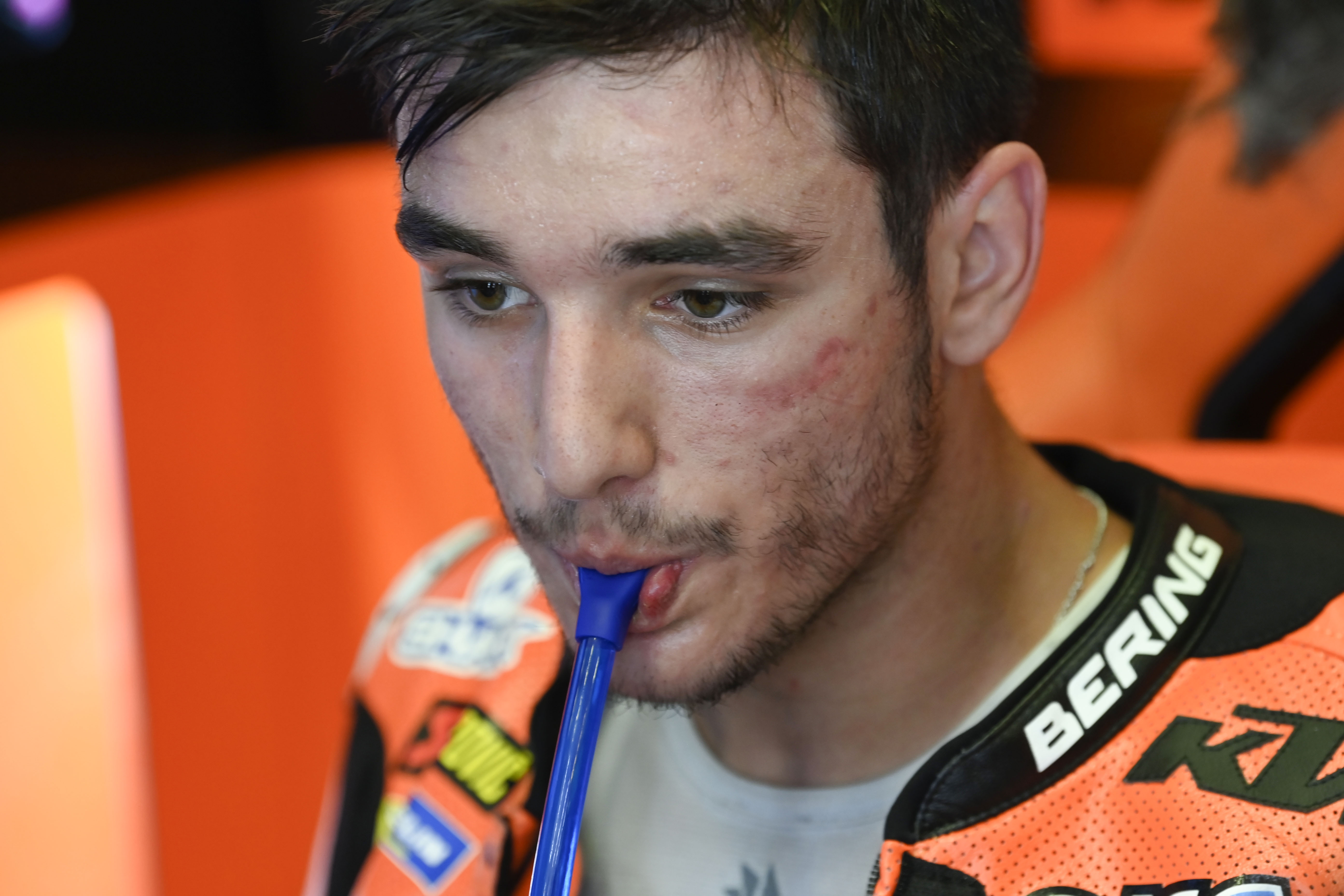 "We crash when we're on the limit, and on my side, I don't know if I'll finish the laps. I feel like I'm going to lose the front, or like I have a lot of spinning or a lot of movement. It's not really nice for the race."
Even Sunday man Brad Binder, always able to deliver a result in race conditions, is somewhat on the back foot – although unlike his fellow KTM riders, the South African at least sounds a little upbeat about the prospect of finding something for the race.
"It was a tough day for us," conceded Binder. "We played a little bit with the setup, and we felt like we made a little step forward in FP4 – I felt more confident with the bike and like I could push a little bit more. But in qualifying, I did an OK lap time in the second attack, but on the second lap I got a big kick from the rear trying to turn into turn two, and it was just a little too much for the front and washed it out.
"We know what we need to work on a little bit for tomorrow and we're all ready to go. To be honest I believe it looks worse than it is. It looks worse on paper. We need to just keep working and find a little extra in a few places, and a couple of tenths here and there goes a long way. We need to focus, work hard with the boys tonight, and try to come out swinging.
"At the moment, it just seems like we're a little bit off. There's not one point where we say 'OK, this is the problem.' It's all over the track where we're struggling compared to our competitors, but I'm confident that it looks worse than it is, and that we can reset and go again tomorrow."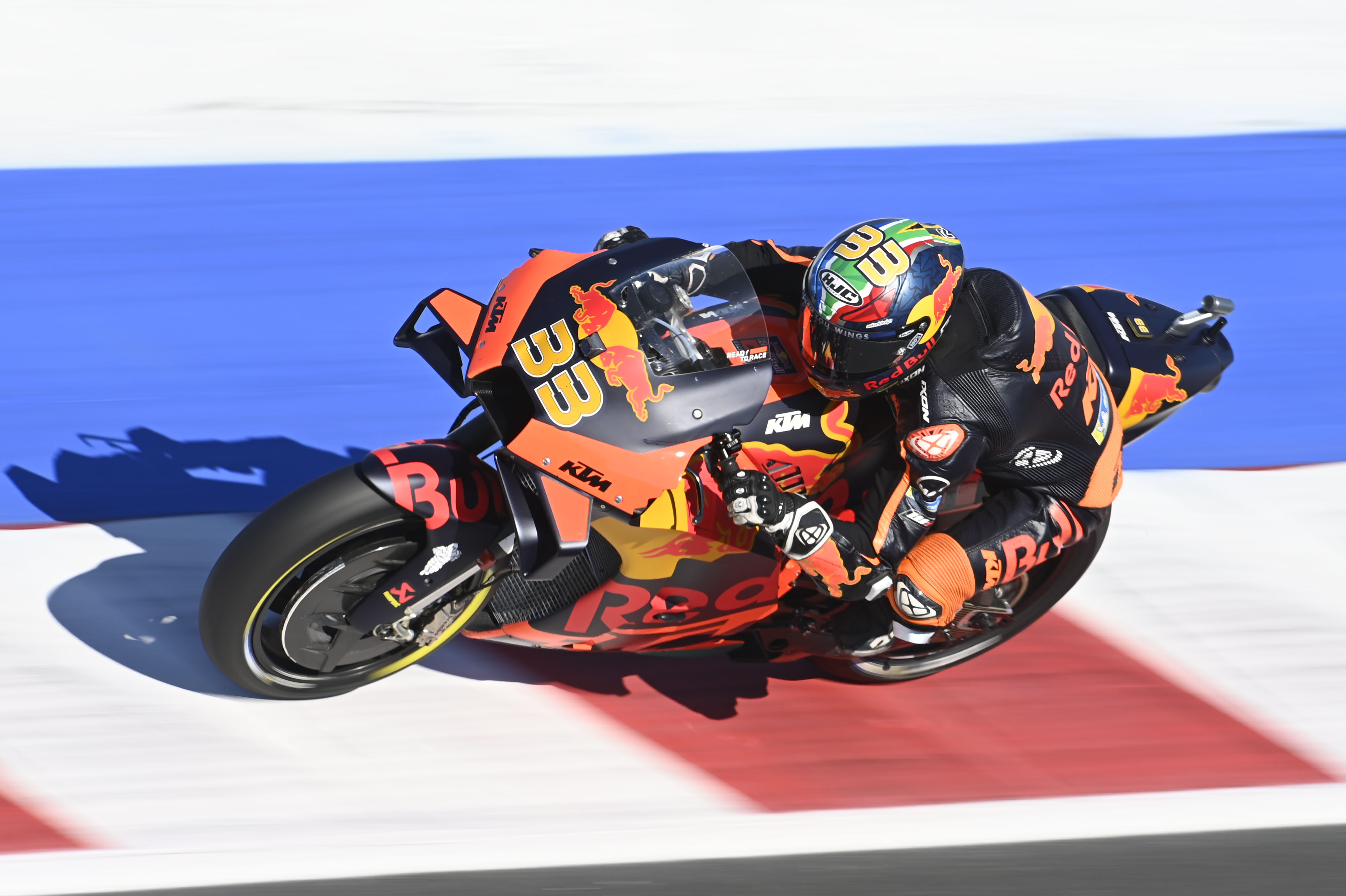 However, right now it seems like there's less chance of that positivity making an impact on the other KTMs – with Lecuona only seeing one solution to his problems when the lights go out.
"There's a storm on the forecast for tomorrow," he said, "and I never say I 100% want it to rain – but this time yes, because we're struggling a lot in the dry. In one weekend we can't improve all the gap, so we'll see what happens."