Aleix Espargaro says he was "ready to go home" if his Aprilia MotoGP negotiations had fallen through – and insists he very recently felt he was closer to an exit than to a renewal.
While the 32-year-old has spearheaded a joyous breakthrough for the Noale marque in MotoGP this season, winning its first race in decades and bringing it into title contention, it came against the backdrop of Espargaro's public dissatisfaction over contract negotiations for him to stay on beyond 2022.
Espargaro openly flirted with both the idea of joining another team and the prospect of retirement in favour of pursuing his other passion, cycling, while Suzuki's departure announcement suddenly gave Aprilia two more credible options to replace him.
Yet the saga was cut out with a Mugello announcement that Espargaro would, alongside Maverick Vinales, remain an Aprilia factory rider in 2023 and 2024.
Asked in the announcement press conference about Espargaro's renewal in light of his recent dissatisfaction, Aprilia's motorsport boss Massimo Rivola said: "First of all, I think we should thank the [Aprilia parent company] Piaggio Group to make this effort on our deal.
"I don't think it took so much time really. I think that when you want to reach something, you can't wait to do it and tell everybody. I think it's part of the normal way of living, especially someone like Aleix that is always full throttle in a way, even in his way of thinking, in his way of doing things.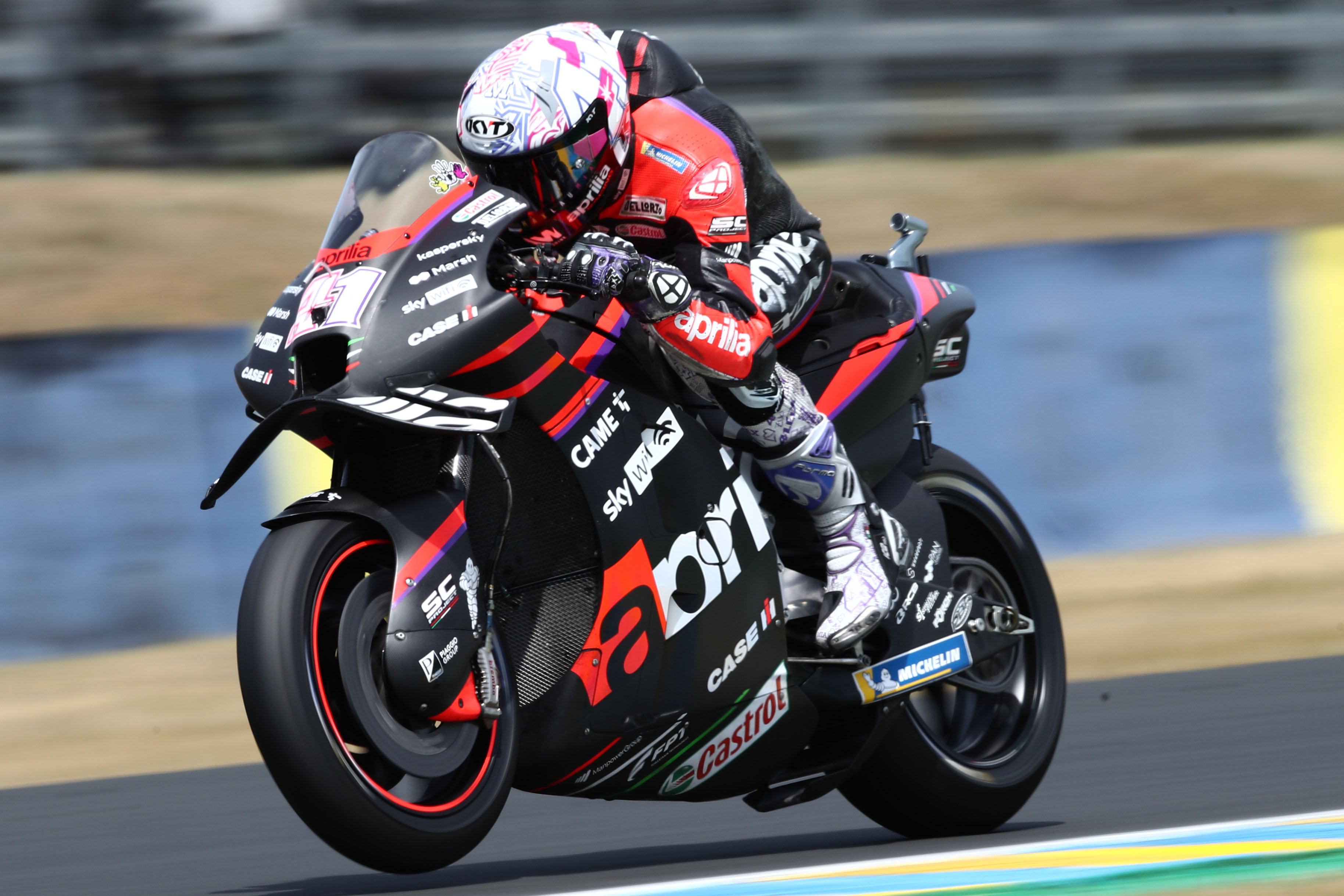 "And that is something that we love, actually. We are also a bit like that. Maybe that is the reason why we matched together so well.
"I think that Aleix would never leave us, really. Because his blood is black [like the bike], I think, in a way. And I think we couldn't do without him."
Yet speaking exclusively to The Race right after the press conference, Espargaro made it clear he absolutely saw a scenario in which he would be departing.
"It was not that easy. People think that I was playing around a bit [in] saying I was going to leave – but at the end it was not clear to me," he said.
"Until seven days ago, my feeling was that I was more close to stay at home than to renew. Believe me. This was my feeling.
"Finally they sent to me an offer that really convinced me, I'm very happy. I know maybe I had to be more patient, but I really pushed them with the results of the last three races, three consecutive podiums.
"I know they made a big effort, for them was difficult, to arrive at this level of contract, but finally it arrived and I'm happy.
"If you look a little bit and you analyse on the relaxed way, still a lot of [riders with] world championships in this paddock with no contract for next year – so at the end I didn't really have [time] to wait until September, so I'm very happy and really grateful to Aprilia."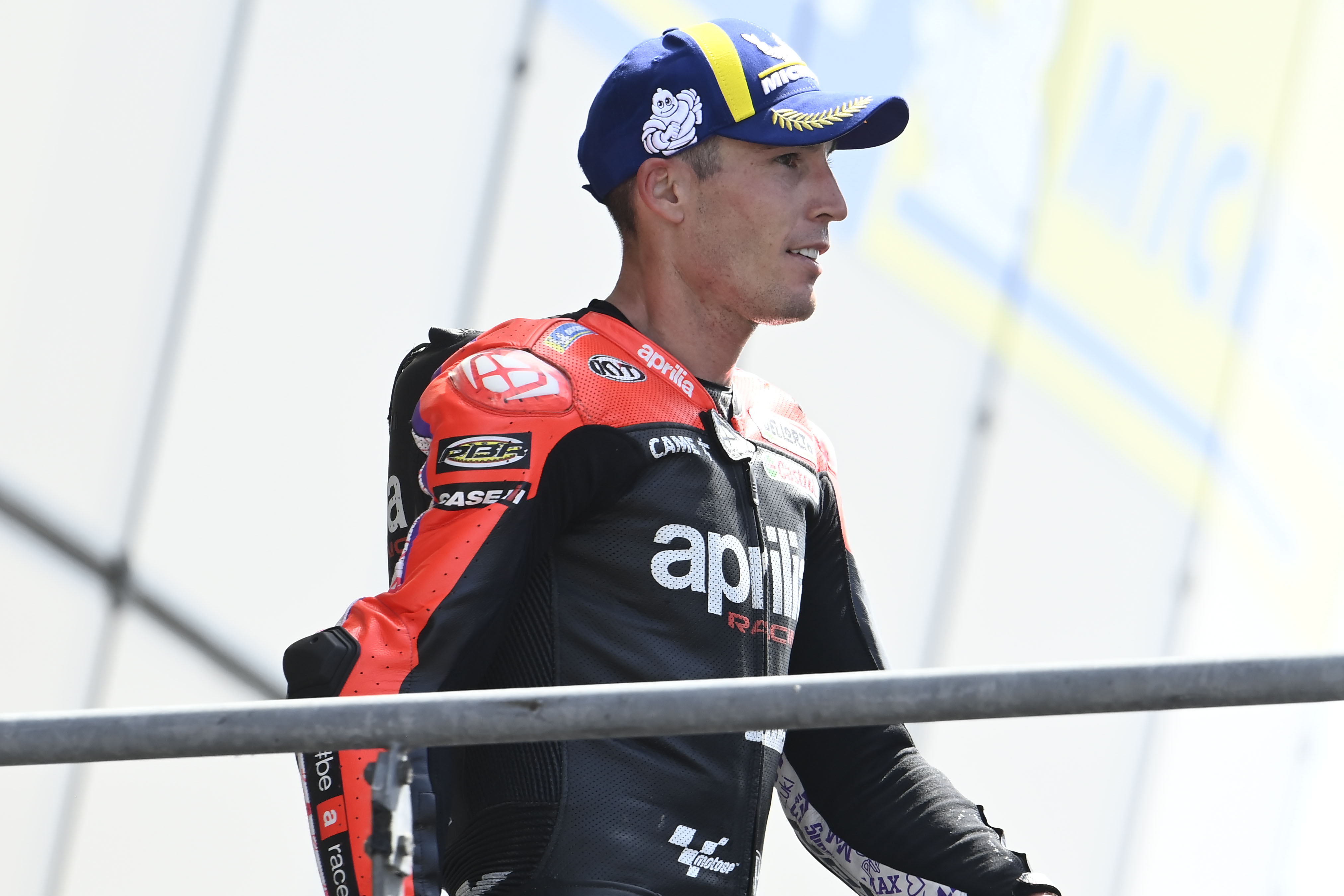 Espargaro said the renewal didn't change much as far as his race weekend mindset was concerned, as he was already "enjoying like hell" in his newfound role as a genuine MotoGP title contender.
"I will go to fight for my dream this year – and sincerely it will not give me more tranquillity, the contract.
"I have my future secured for the next two seasons but it will not change much. I was ready to go home [if I had to]. It will not change much."
Though the two-year factory rider contract is standard in MotoGP, in Espargaro's case it proved another fascinating development – given he had previously discussed the possibility of making his next MotoGP deal shorter.
He explained today: "I said to Aprilia, 'okay, if you think that I'm not able to hold this level for two years, why don't we think about one?'
"They said 'OK, we will think about it'. For me it was OK, I believe in my potential so it was not a problem for me, but finally, they really believe in me and they gave me two really good years so I'm happy."