"I'm not the favourite. By far. The only thing I can do is make no mistakes. If I make no mistakes, I can be there. But as soon as you make a small mistake, you are gone."
Top motorsport competitors love nothing more than to declare themselves not the favourites in something, especially when leading the championship – but in Fabio Quartararo's case it does not come across as mind games or pressure management but genuine concern.
Quartararo probably is favourite for the 2022 crown, but only because he is the reigning champion and his two nearest rivals right now are two riders who hadn't won MotoGP races before this year and weren't really expected to embark on title campaigns.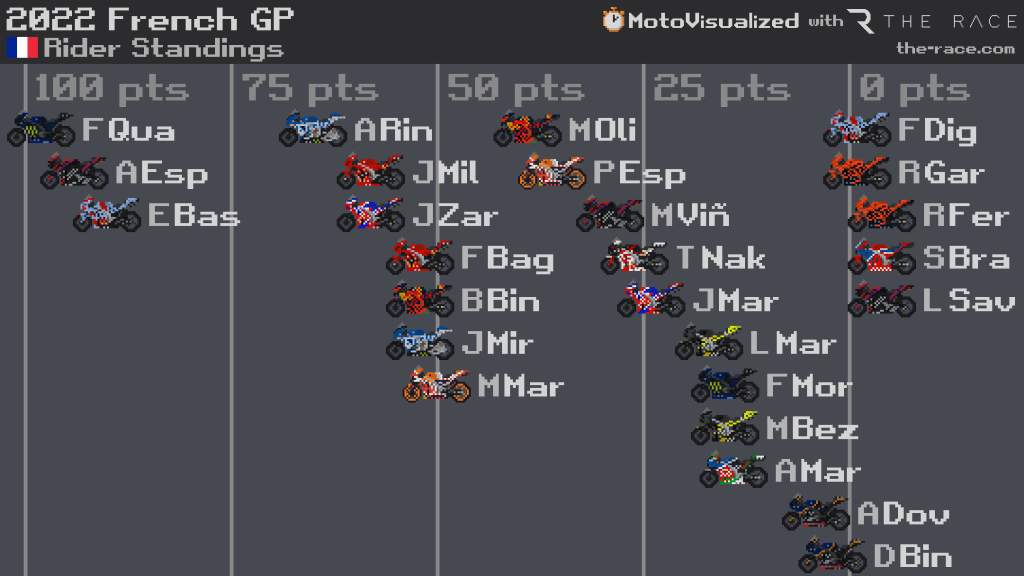 But the Frenchman has had a few too many chastening experiences this year already – Qatar, Termas, COTA and now Le Mans – to feel at all comfortable.
True, at Le Mans he finished just a tenth off the final podium spot occupied by Aleix Espargaro, but it was not much of a reassurance.
"I don't feel happy about my race, at all," Quartararo acknowledged. "I had three crashes in front of me. I cannot be happy about the race I made.
"Basically all the overtakes I made is because some riders made mistakes. Three crashes in front of me, Marc [Marquez] went a little bit wide and didn't close [the door] because I was there and I could pass. I made no overtakes during the race.
"Here the [overtaking] points are Turn 3, Turn 9, but on the straight I lose too much, then I cannot prepare in Turn 3. Turn 9 is the same. As soon as you make a mistake at the start, your race was finished."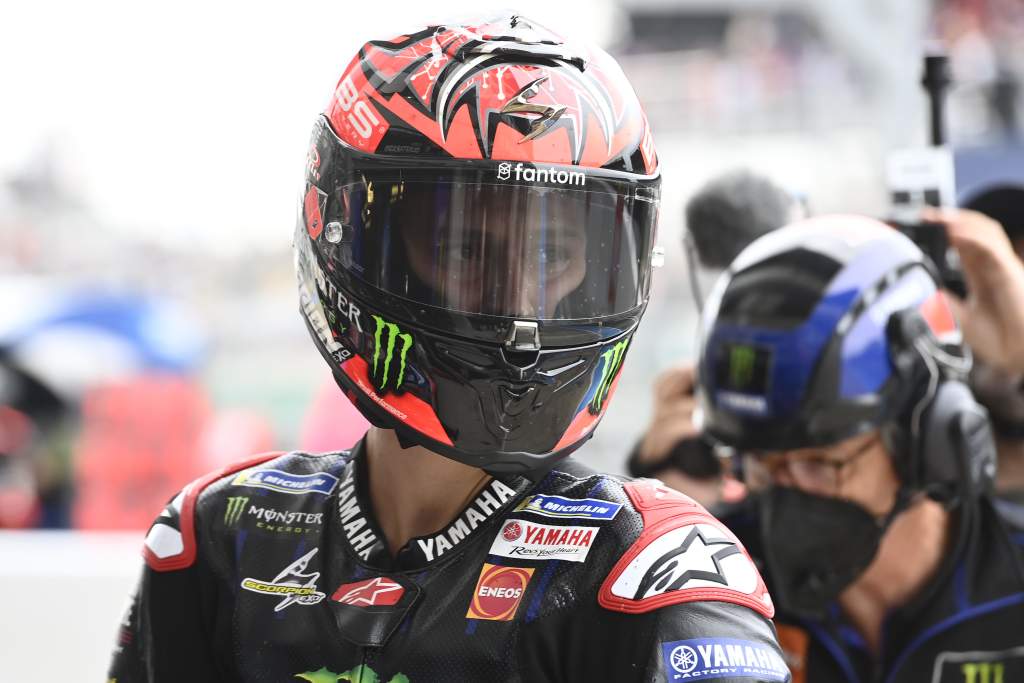 In race trim, Quartararo had looked comfortably the quickest of anyone throughout the weekend – and, after qualifying fourth, he was confident he would find overtaking opportunities to make use of on Sunday. That confidence proved misplaced.
"My real position is not fourth, it's much more in the back. And not because of our pace – because if you check every practice, we had the best pace. But then in the race, as soon as you are in a position that you are not able to have a clear track, it's finished.
"And this is why I'm not even angry, because I've got a little bit used already to that. I gave everything today, in one moment I lost the front in the second-to-last corner, Aleix took a half-second gap – and in five corners I was already behind [him again].
"In terms of speed we were super fast, but we know it's not possible to overtake."
Quartararo's dismay naturally harkens back to the very same thing that has been bothering him all year – Yamaha's top speed deficit.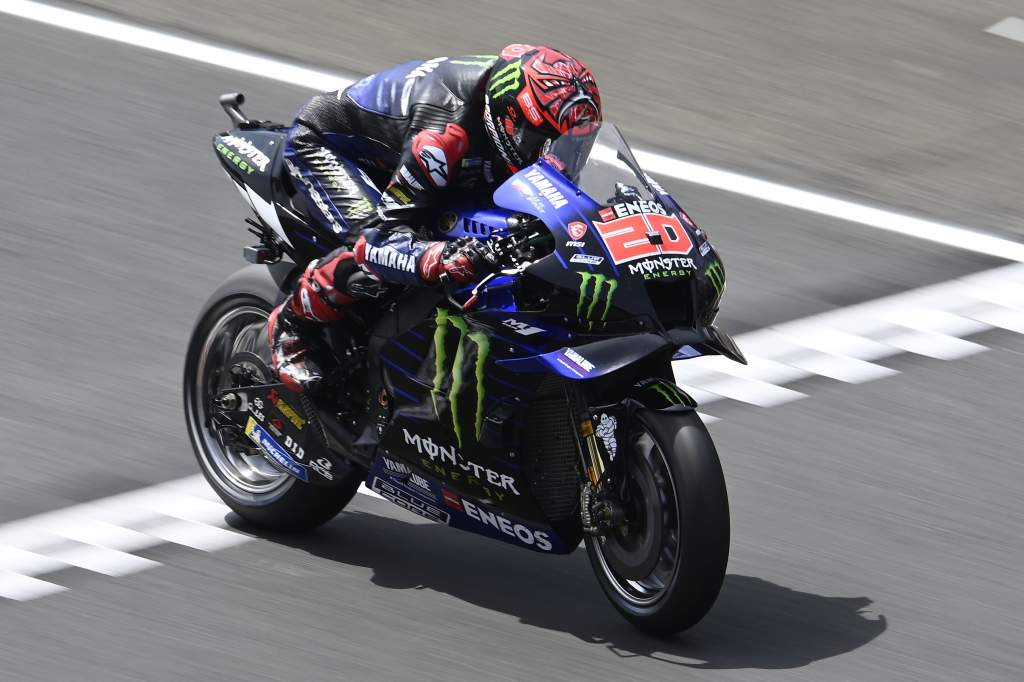 He passed Suzuki's Joan Mir on the straight to win at Portimao, attributing that to just how much better his Yamaha was through the sweeping final corner, but beyond that, he claims "I didn't make any good overtakes this year".
"If you lose five, six, seven, eight metres on the straight, in front of me I have guys that made podiums, fight for victories in MotoGP… I cannot make [an entry] 10k faster in Turn 1 to try and overtake."
It is an extension of Quartararo's concern from last year when Francesco Bagnaia's late-season streak – and Bagnaia's ability to carve through the field compared to Quartararo's increasing unability to do that – clearly put some fear in him. But Quartararo held on by virtue of his much stronger start to the season.
Again, he's had a much stronger start to the season than Bagnaia, who 'spotted' him another major handful of points this weekend. But there's 14 races to go – and more than just Bagnaia to worry about.
Quartararo's main object of concern right now appears to be the year-old Ducati of Gresini rider Enea Bastianini. "There is only one guy to have won more than one race this year, and it's him, and he's won three races. So he's the man right now.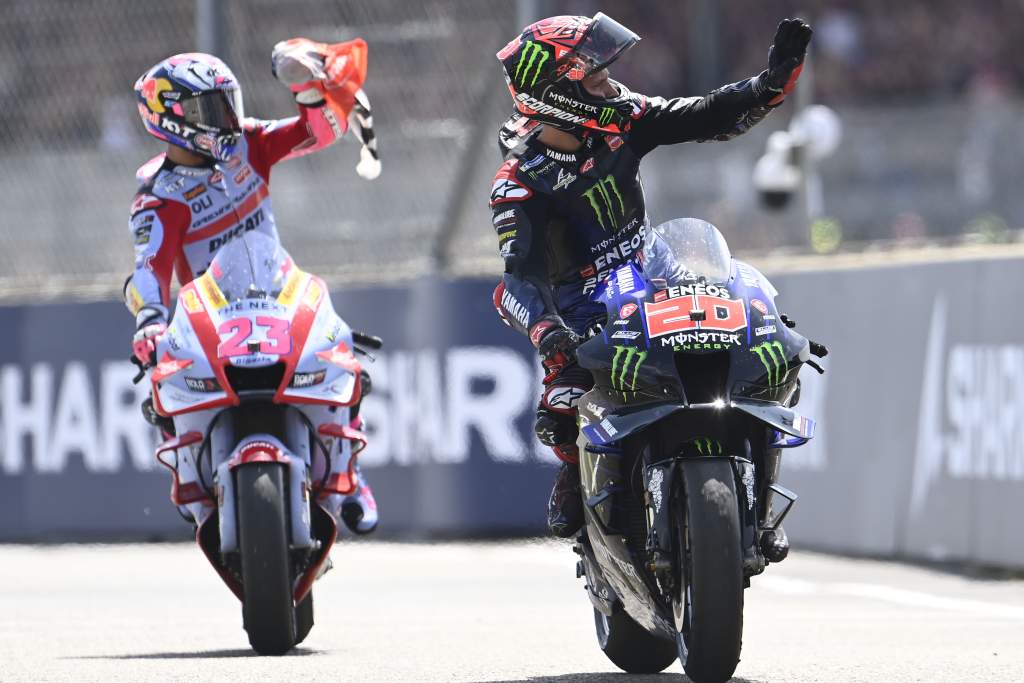 "Of course, he had some difficulties on some tracks but he's the more consistent on the top places. When he has the pace, he can be really fast and manage to get the best positions."
But whether it's Bastianini or Bagnaia or Espargaro that proves the biggest threat to Quartararo's title defence, it's clear his worry is very genuine.
Do not mistake it for mind games – nobody in racing is that good an actor.