Fabio Quartararo says he feels "lost" and has no immediate solution in mind after an arm problem robbed him of a probable victory in MotoGP's Jerez race.
Quartararo looked well on course for a probable third consecutive MotoGP win when his race unravelled, the Frenchman slowing to the tune of two seconds per lap as he limped over the finish line in 13th place.
TV pictures showed Quartararo grimacing in pain as he took the chequered flag and holding his right arm, which led many to conclude that he'd suffered from a bad case of so-called 'arm pump' – a conclusion the Frenchman confirmed in a gloomy address to the media after the fact.
"All the years that I've been here in Jerez [the arm] was good," Quartararo said. "Last year was not a problem and this year was just, I was in the lead, and as soon as I had a one-second lead I had no more power.
"And I still fought for six more laps with the pain to keep one second [ahead of Jack Miller], but was just impossible for me, no more power.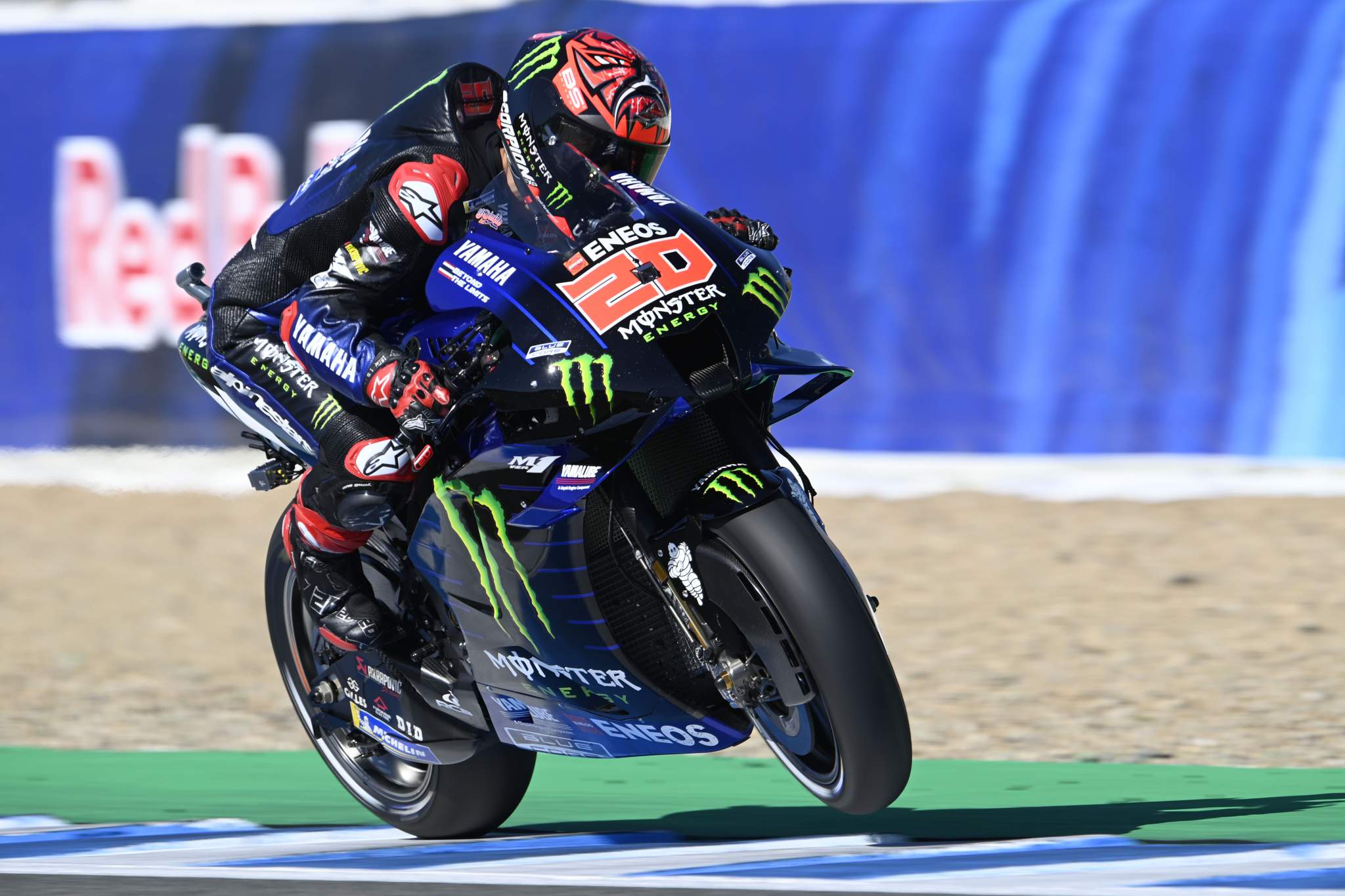 "Was dangerous for me to ride for half a race, but I didn't want to stop because I knew that maybe one or two points can be really important for the championship. I gave it all, and unfortunately, I had this issue."
The Sunday race was far from Quartararo's first brush with arm pump – he'd had surgery on his right arm to alleviate it back in 2019, and then suffered from it in last year's Portimao issue.
Quartararo was puzzled, however, that this year's Portimao race – which he won – had gone off without any such issues, only for them to suddenly surface at Jerez.
"Honestly, 2020 [at Jerez] was perfect, zero problems. 25 laps I was feeling good, not even a small pain. This year was total opposite, I had to brake with four fingers, that normally I brake with one," he said.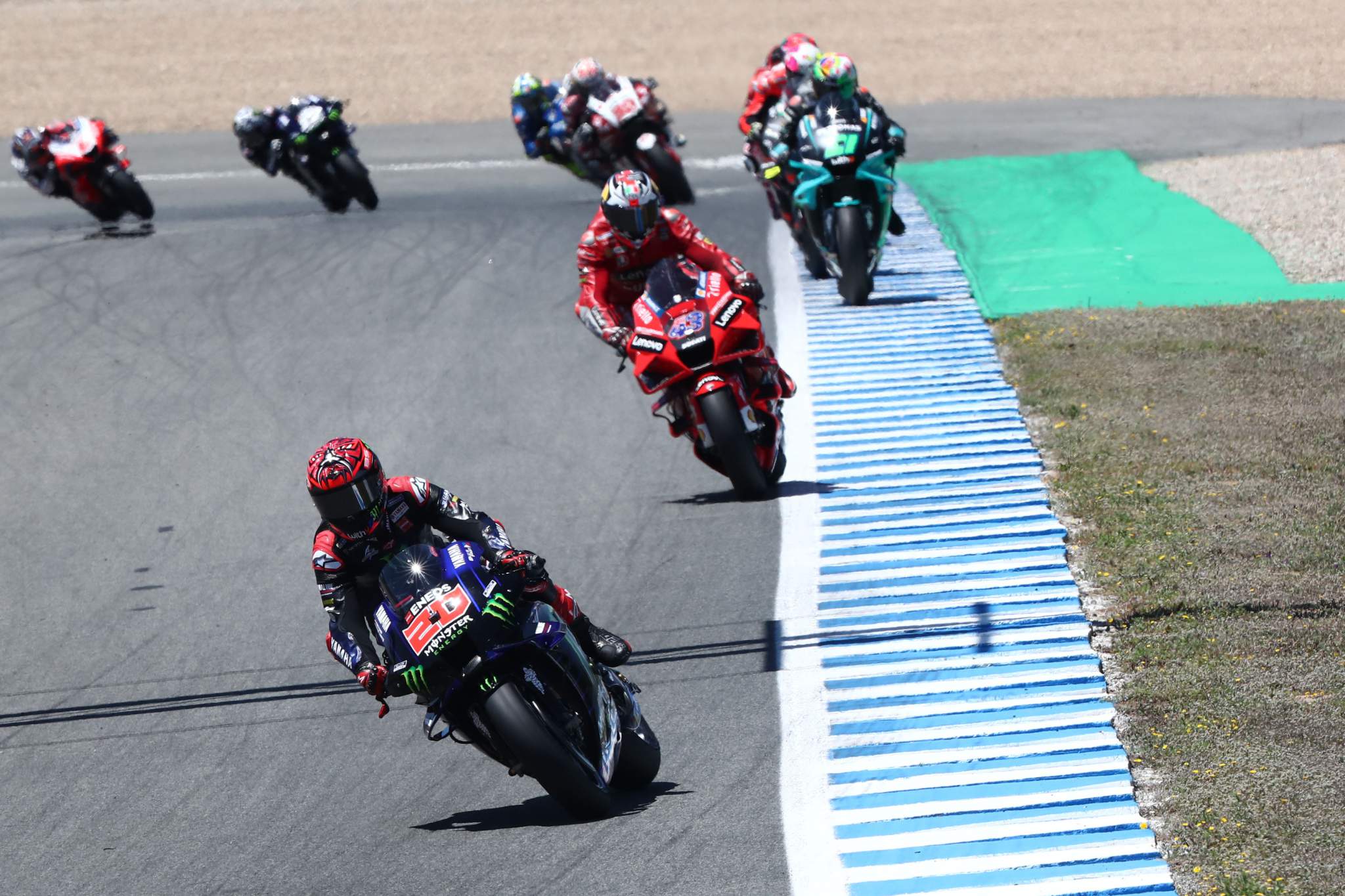 Two riders in the current MotoGP grid – Miller and Iker Lecuona – have already had arm pump surgeries this season, with Miller having recovered enough in less than a month to secure his milestone Jerez win.
But Quartararo already having the 2019 surgery on his record seems to complicate matters, and the Yamaha man admits he is currently at a loss for the right solution going forward, telling media that his management team was already hard at work exploring the options.
"For sure something is planned because it's not OK. My arm is not OK. Portugal last year, like I said before, was a disaster, this year was perfect. Here I never had a problem in my life, this year I had a problem. So, it's something that I don't understand.
"But yeah, we are still looking. But there are too many options, my brain is just full of people telling me to go in one place, to go to the other, and actually, right now I'm… lost. Yeah."