With the collapse of previous satellite MotoGP team Petronas SRT and the emergence of new squad WithU RNF to take its place – albeit with many of the same faces in new colours – it's been something of a rocky ride for Yamaha's independent presence over the past calendar year.
Team principal Razlan Razali confirmed at RNF's 2022 launch that it only has until June before a decision is made on whether to extend its unusual one-year deal to run the satellite team.
It raises the question: what exactly does RNF Racing need to do in the coming five months to prove itself to Japan?
Speaking at the team's launch in Verona, Italy – the home of title sponsor and Italian energy provider WithU – Razali confirmed the details of its unusual arrangement, stating that the team's rebirth under his sole control means that Yamaha was forced to take perhaps a more hardline approach than it would have hoped for.
"It's mainly because of the corporate governance by Yamaha Motor Corporation in Japan, because we are a new company – we're only four months old and we have to establish track records and stability in all areas," Razali explained. "The agreement says that by June they'll assess and review how we've performed for an extension beyond just one year."
So what does a successful start to the season look like for RNF? Well, really it's likely to be a two-part question, with not just results on the track but also performance off it set to be taken into account as number crunchers at Yamaha's headquarters delve deeper into the workings of its new partner.
Fundamentally, issues such as stability and track record are likely to not necessarily refer to how well Andrea Dovizioso and rookie Darryn Binder perform in the opening races of the year – but instead relate to how well Razali's new team is able to pay its bills.
Being forced to start putting together a sponsorship package for 2022 very much at the 11th hour first after the unexpected withdrawal of Petronas, the subsequent messy break-up of its Moto2 and Moto3 teams and then the acrimonious divorce between Razali and team director Johann Stigefelt, the new squad didn't start to come together until September of last season.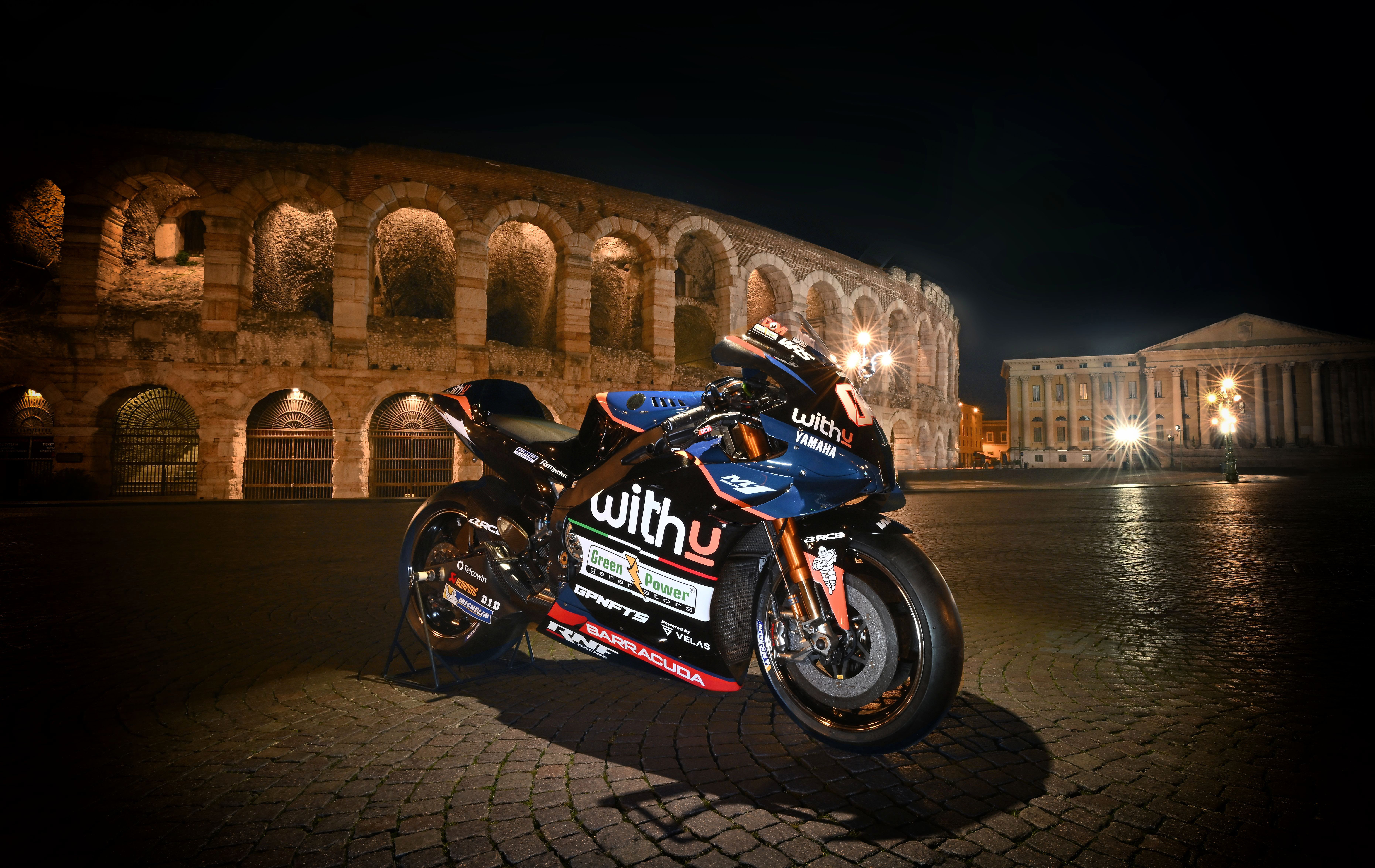 And while it seems right now to be well-backed, thanks not just to the support of WithU but also of generator manufacturer Green Power, which both share prominent branding on the newly unveiled bikes, there have been whispers from the beginning that part of the reason for the split with Stigefelt was to do with cash – something that hopefully won't become an issue now that the team is on the road.
However, it's also something that has been rumoured in the past too, with allegations of missed payments to team members and unpaid bonuses during the team's final season.
But for now, those issues seem thankfully to be a thing of the past, and shouldn't prove to be a significant hindrance to Yamaha's oversight of the team in the coming months. That means the remaining question is about the on-track performance – and whether a particularly disappointing start to the season would be a stumbling block.
The reality is that RNF will probably be extended enough of an olive branch to make it past any June deadline.
Dovizioso, the oldest rider on the grid by a margin at nearly 36 and still adapting himself back to Yamaha machinery after a significant time on a Ducati, admitted at the team presentation that he isn't setting his sights too high in the early part of the season, very much tempering the ambitions of Razali – who has stated multiple times that he sees the Italian as a title contender.
And on the other side of the garage, South African rookie Binder, who is set to make the jump from Moto3 directly to MotoGP, will be under even less pressure to immediately perform given the magnitude of the challenge ahead of him.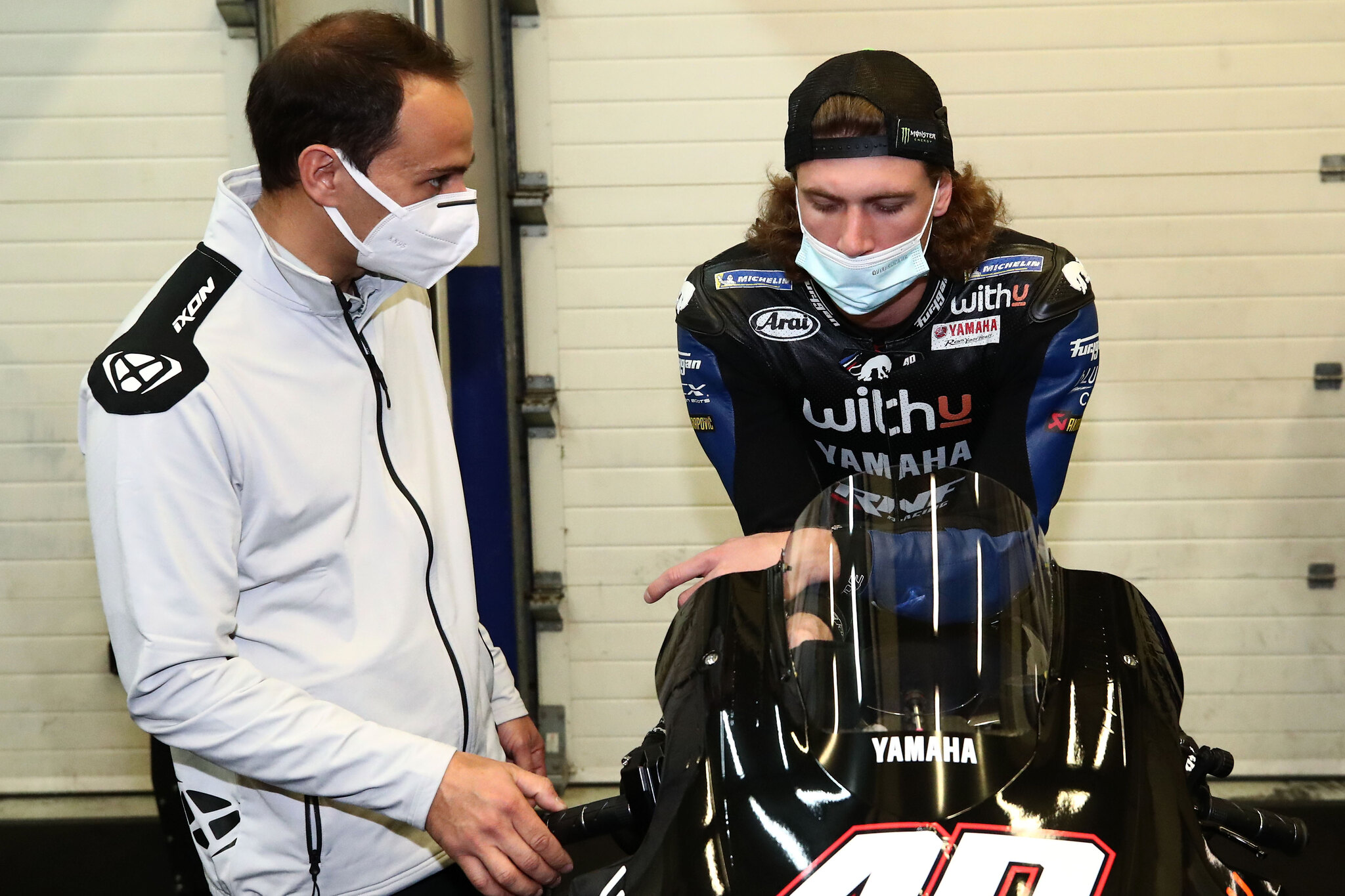 So, while June might not give the team the longest time to prove that it's up to the challenge of repeating the incredible successes its predecessor enjoyed with Franco Morbidelli and Fabio Quartararo, it's probably enough time for RNF to prove enough to extend its deal, unless things go horribly wrong.
However, there is one other potential obstacle: whether Yamaha has its eye on setting up a deal with another partner regardless of RNF Racing's results. Expanding into Moto2 for 2022 by funding an extension of its past champion Valentino Rossi's team in the middleweight class could well mean that there are the beginnings of a plan there.
That would potentially involve Rossi running two teams, not just in Moto2 but in MotoGP as well, were he to take Yamaha's funding to set up another team alongside his Ducati effort. But that very much remains idle speculation for now.