Marc Marquez will take part in 2022's pre-season MotoGP testing after being cleared fit to head to Sepang next month.
It marks his complete recovery from the head injury he suffered while training at the end of 2021.
The news was confirmed in a brief statement by his Repsol Honda team on Wednesday, and clears the way for Marquez to now travel first to Malaysia for two days on track at Sepang before, along with the rest of the grid, making his debut at Indonesia's new Mandalika Bay in the second test.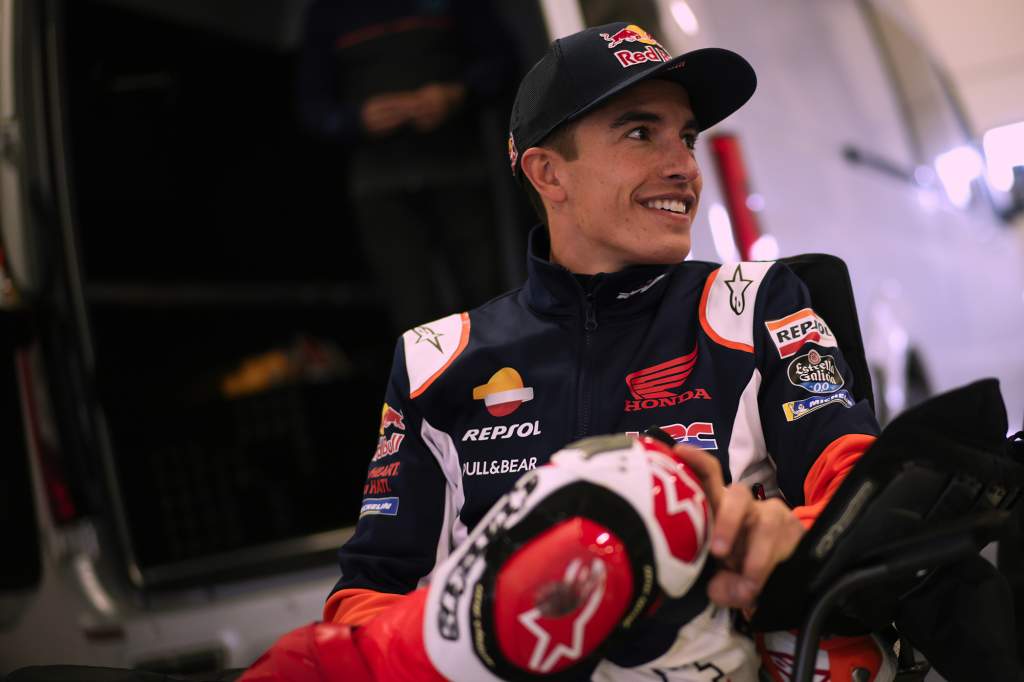 "Last Monday, January 24, Marquez underwent another medical check which reconfirmed that the treatment has been a complete success and the eight-time world champion is in a suitable condition to ride a MotoGP bike," said the Honda statement.
"Therefore, it has been decided that Marquez will start his 2022 campaign at the first official MotoGP test in Sepang before heading to Mandalika, Indonesia the following week.
"This will be Marquez's first time back on a MotoGP machine since winning the 2021 Emilia Romagna GP ahead of Pol Espargaro."
The clearance to test will come as a welcome relief after what has in essence been years of question marks over his physical fitness, dating back first of all to the career-threatening injury he suffered during the first race of the 2020 season at Jerez.
Having just recovered from it fully enough towards the end of 2021 to win back to back races at Austin and Misano, he then crashed while training, leading to damage to the nerves controlling his eyes and a return of the double vision that cost him the 2011 Moto2 crown.
However, with careful medical assessment, he was first cleared to return to riding bikes earlier this month, before then heading to Portugal's Portimao circuit to ride one of Honda's road-going RC213V-S bikes, where the outcome was favourable.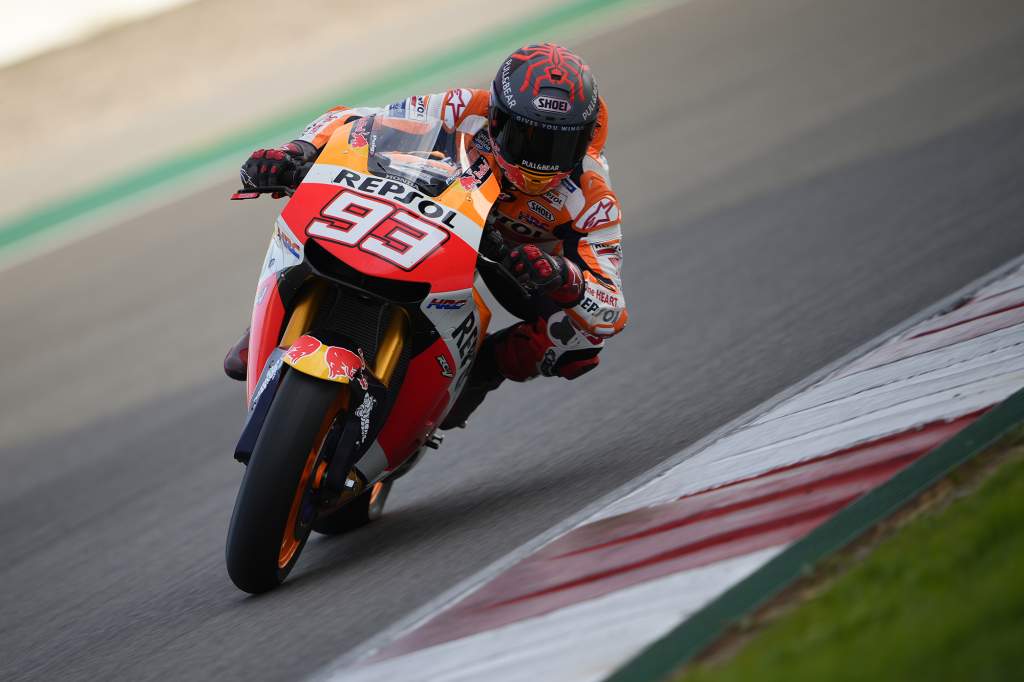 "Throughout the winter, Marquez has had continual medical checks and consultations to monitor his diplopia," his team added.
"In recent weeks the improvements in his condition saw his medical team deem his recovery sufficient to return to training on two wheels.
"The #93 first returned to the motocross track before trying the Honda RC213V-S in Portimao and a Honda CBR600RR in Aragon."
The news marks arguably means this is the healthiest that Marquez has gone into a pre-season testing programme in quite some years, following extensive shoulder surgery preceding both the 2019 and 2020 tests, and then the extensive 2020 layoff from which he only returned three races into the 2021 season.
It will be welcome news to Honda, as well, as the firm continues to develop a radically different version of its RC213 for him and team-mate Pol Espargaro, in an attempt to fix some of the weaknesses highlighted by Marquez's year-long absence from winning.