As always with pre-season MotoGP testing, in an age of season-long engine development freezes in particular, there's a lot riding on next month's first outing of the year at Sepang.
And Suzuki probably has more riding on this test than any of its rivals.
It's betting big on the new GSX-RR not just being good enough to return to winning ways, but good enough to retain the services of 2020 world champion Joan Mir when his contract expires at the end of the season.
It's no secret that Mir spent 2021 frustrated with an apparent lack of development. That was perhaps best highlighted by Suzuki's lack of a rear ride height adjuster until the middle of the season – by which point many of its rivals were onto the second or third generation of theirs.
It was a tough year for the smallest factory on the grid thanks to a number of factors.
Chief among them seems to have been the coronavirus pandemic, with the Japanese section of the race team stuck in Europe for the whole year and unable to commute back to the race department in Hamamatsu to guide development.
That, of course, was compounded by the need to have project leader Shinichi Sahara on site, as the team continued to soldier on without a manager since Davide Brivio's departure for the Alpine Formula 1 team 12 months ago – a problem that still hasn't been rectified.
None of that means that there hasn't been frantic work done back at headquarters all year though – it just means that we didn't see it delivered into the hands of Suzuki's racers.
Even test rider Sylvain Guintoli, the unofficial third man in the small race team, didn't do his usual amount of time on the bike in the early part of the year – instead only getting called in for a big push towards the end as the squad built up to the only post-season test of 2021 at Jerez in late November.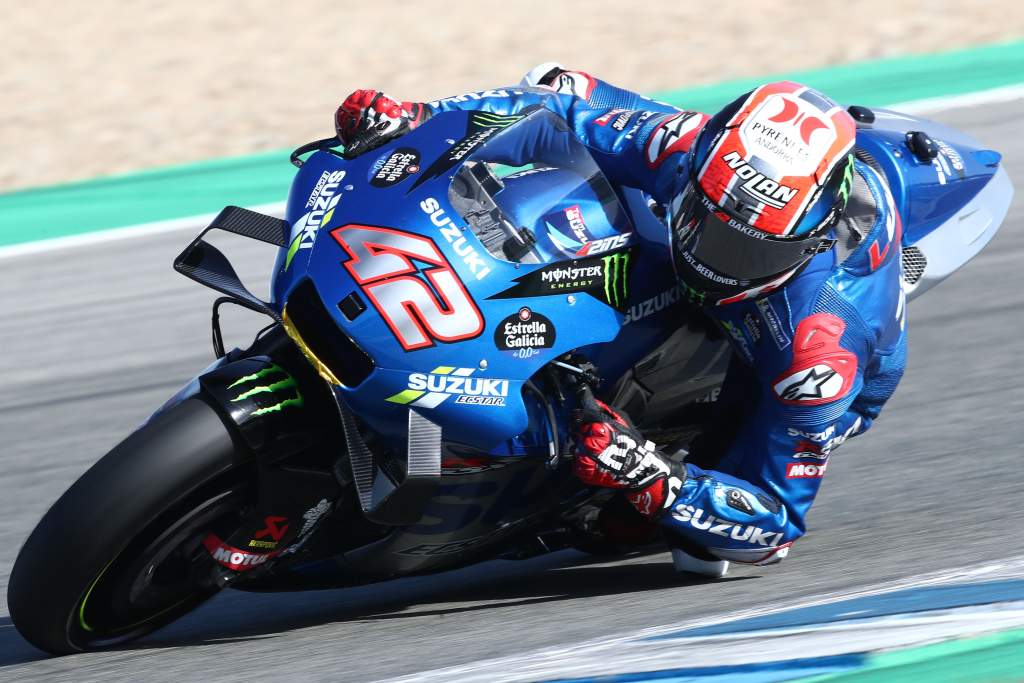 But Suzuki finally arrived to that test with a very good bike. Mir's team-mate Alex Rins in particular was left delighted by the updates it did bring, especially to the new engine which was first trialled out early in the season.
"Despite doing many laps in these last two days, I feel pretty energised," said the delighted Rins at the test.
"I think it's because everything is new and exciting and I'm very eager to try as many things as possible.
"We worked with the new engine, some new fairings, general set-up, swingarm, many things.
"We're happy with how things are going, especially with the engine, which seems to have more speed and power.
"After a back-to-back comparison with the 2022 engine and the 2021 engine, we can feel that we have made a very important step."
That's particularly good news for Rins and Mir given that it's likely now that we won't see another configuration of engine come Sepang.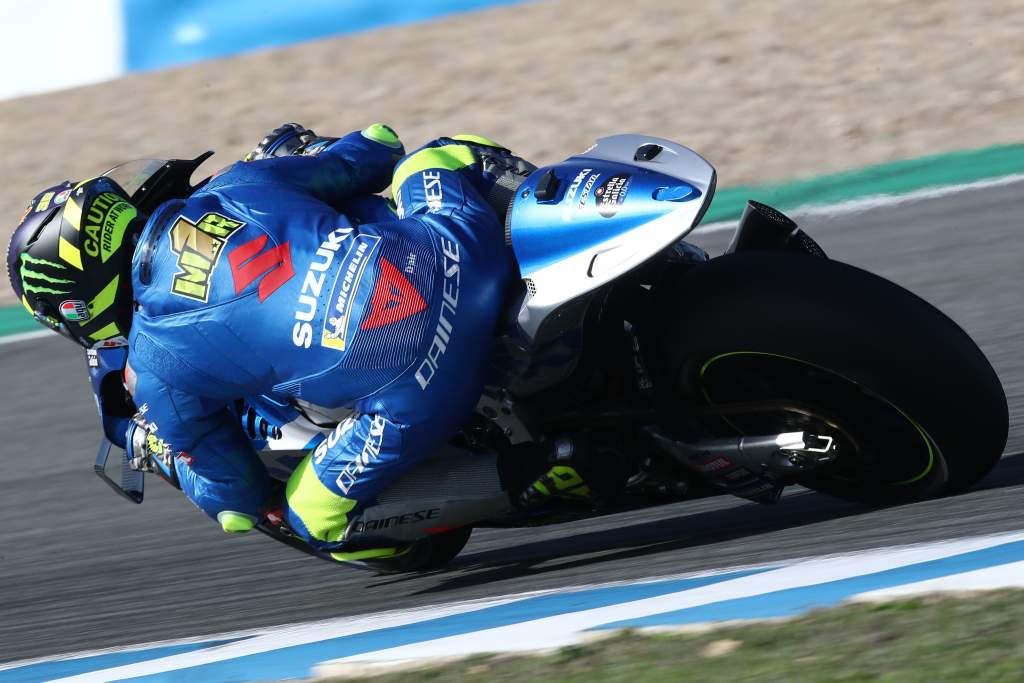 Unable to develop powerplants for two years thanks to an extended budget-beating rule installed due to the pandemic, Suzuki's engineers have been working to answer their riders' calls for more power since the beginning of 2020 – and while we'll see perhaps a minor tweak or two, they're going to be small ones indeed from here.
So where will the real cut and thrust of the work happen? There will be new chassis components as Suzuki works to capitalise on the traditional strength of its bike – but the area where it's arguably got the most work to do is with aerodynamics.
Lacking there thanks partly due to the colossal budget needed to properly embark upon a Ducati-esque exploration of motorcycling aero, Suzuki's bike is the most unadorned on the grid – and that means that there has been clear room for improvement ahead of the start of 2022 testing.
Beyond that, there really has to be an update to the ride height device, answering Mir's calls not even to beat Suzuki's rivals but just to avoid being left at a disadvantage to them come the start of the season.
Given the rumoured interest in his signature from Repsol Honda, the team should be doing everything it can to appease its proven champion right now…